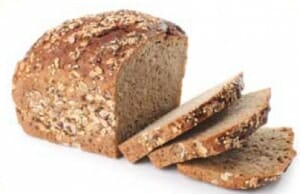 This will be a real weight off your mind – carbohydrates, often thought of as being a dieter's worst enemy, could actually help you to lose weight. That's right – eating noodles, pasta, potatoes and bread could actually help you to lose weight, provided you eat them after 5pm. Sound too good to be true?
We are often told that in order to successfully shed the weight and to banish the bloat, we should cut out all carbohydrates. And if we eat carbohydrates, many of us limit them to breakfast or lunch and wouldn't dream of enjoying a carb-laden dinner after 5pm. But recent research has shown that eating carbs – and eating them after 5pm only – could actually boost weight loss and inch loss.
Research from Hebrew University on very obese patients who ate carbohydrates after 5pm only revealed that those patients had higher levels of a hormone associated with feelings of fullness, and lower levels of a hormone associated with feelings of hunger – meaning that eating carbs after 5pm could actually keep you fuller and suppress your appetite, helping to prevent overeating.
After 6 months, the patients on the no-carbs until after 5pm diet were found to be less hungry and to have lost more weight than the control group – and they were also found to have better waist measurements and less body fat.
If you want to get in on the carb action, include breads such as granary and wholemeal in your diet. They're packed with fibre, meaning that they will keep you fuller for longer, and they will also help to keep your digestive system healthy – which will keep you slimmer. Artisan breads and seeded breads are also good choices – just steer clear of refined white bread.
If you are ready to lose weight then The Healthy Mummy plans offer a healthy and safe exercise and diet routine that are safe if you are breastfeeding.
And don't forget to check out our current promotions and discounts page to see what specials we have on this week on our Healthy Mummy product range