The Healthy Mummy turns 10 this month and as part of our celebrations, we wanted to share some of the amazing journeys taken by mums from our community, some who have been with us from the start.
Bec Ashforth is one of those mums, she started with the very first Lose Baby Weight book back in 2010 after the birth of her first baby. She is now a mum of 5 who has lost 55kgs and been living The Healthy Mummy healthy lifestyle for 10 years, she has even become a personal trainer.
"It's LIFE changing. I will be forever grateful for The Healthy Mummy."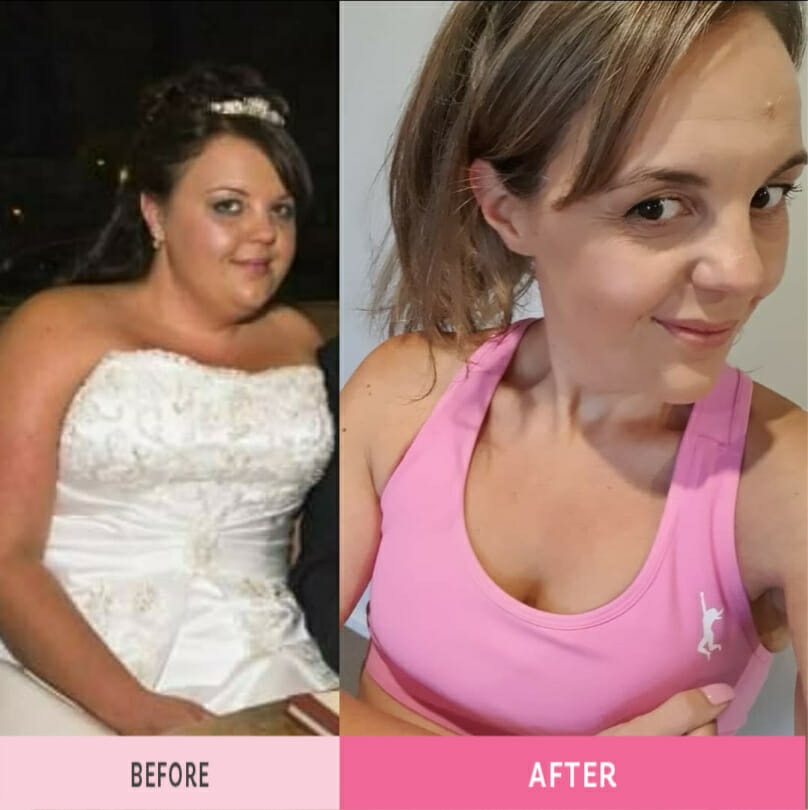 Bec's Healthy Mummy journey
Bec is a 35-year-old mum who was 107kg after she had her first baby, fast forward 10 years 4 more babies and in that time Bec has been able to lose 55kg, transform her health, reclaim her life and enjoy time with her family.
"I was just really fed up with my struggles, and by chance found the Lose Baby Weight book. Later on I joined the Facebook group, then the 28 Day Challenge and have never looked back. We truly have an amazing community."
"We have moved many times, due to my hubby's work 5 times in fact and the challenge is always there to keep me on track. I have gone back to school to study to become a PT, after finding a new love for fitness and to help support others with improving their lifestyle. I have had Healthy Mummy pregnancies and am so thankful for the support The Healthy Mummy smoothies have given me in my extended breastfeeding of my babies."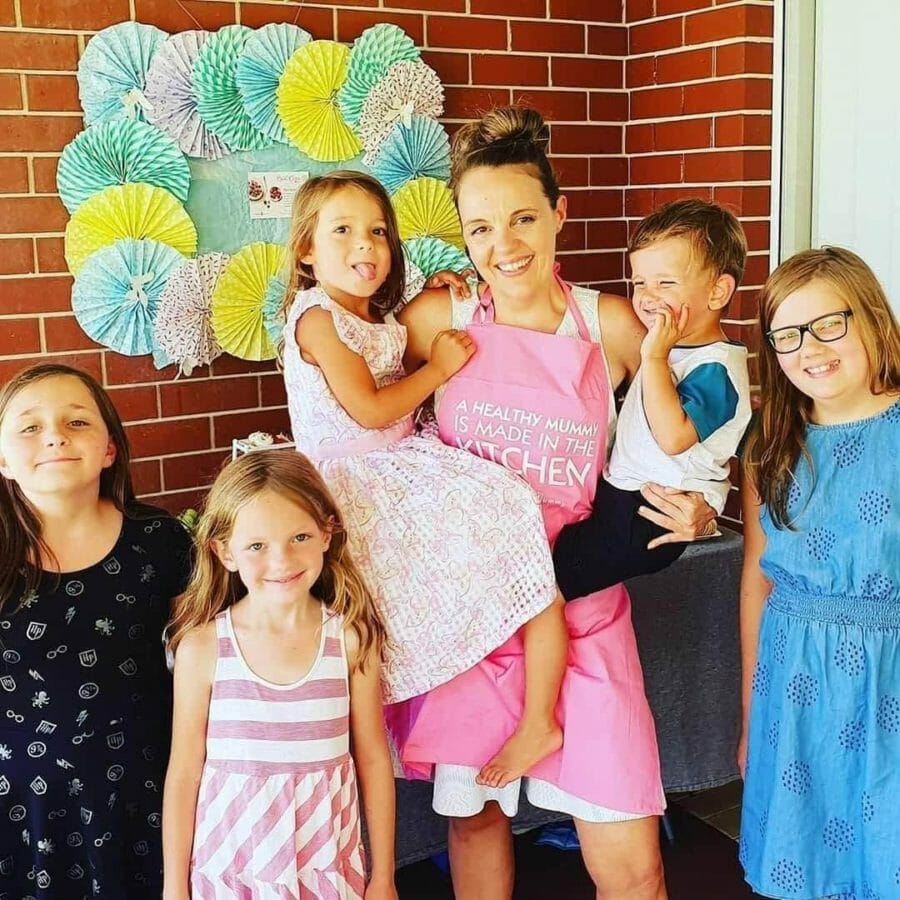 How The Healthy Mummy changed Bec's life!
Beyond the amazing weight loss, Bec and her family have been able to transform their health.
"It's given me and my family he chance to live our very best life, learning to move and fuel our bodies right every single day, by improving our health, increasing my energy and organization leaves me more time to study and have fun with my family and actually LIVE OUR BEST LIFE!"
Moving, more babies and going back to study, with so many changes Bec is just loving life!
"Life is AMAZING every change has been for the better. The meal plans help with my family's budget and we are able to go on family holidays, with the savings. We move our bodies every day and that helps my children and I keep our body and mind in the best place. It's LIFE changing. I will be forever grateful for The Healthy Mummy."
"I feel so much better about myself and what I see in the mirror, I've gone from not liking what I see looking back at me to loving what I see. I feel that life is just so much better and easier now in everything I do, from just walking around to playing with my children to the extra confidence I have when talking to people."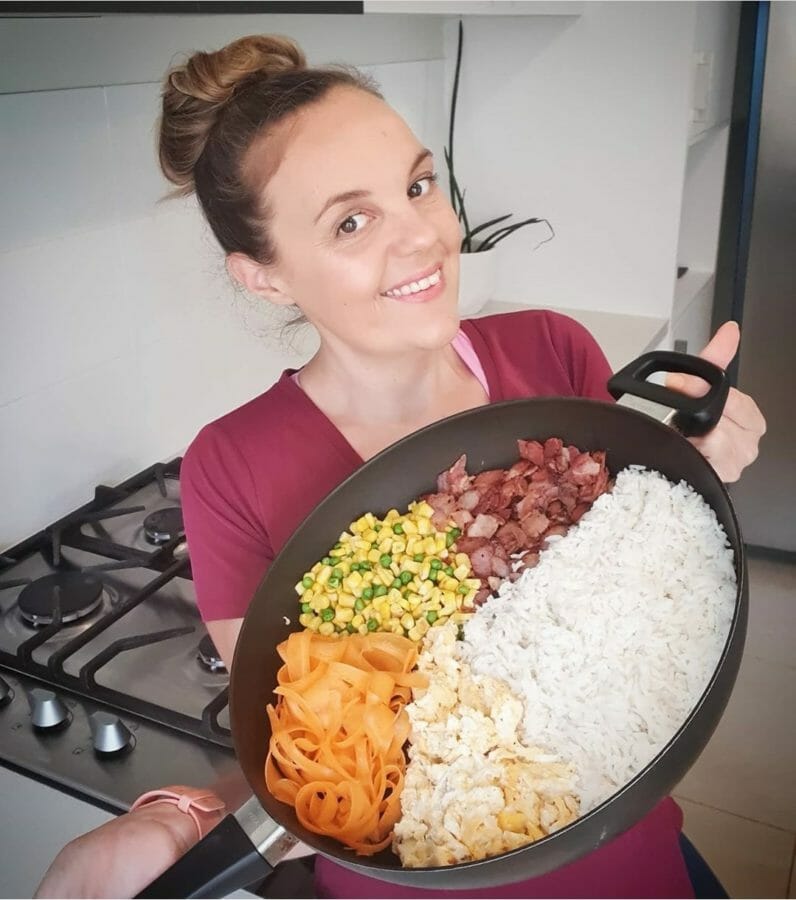 10 years on and she is still loving everything about The Healthy Mummy
"I normally have smoothies for breakfast (serial breakfast skipper without them ) but coming out of winter I have increased to 2 a day so I can be super on track and ready to rock my bikini and run around with my children for summer. The app meal plan is a lifesaver and I still use it and the workouts every single day. The food and water log are life and keep me from slipping back to old less than optimal habits."
With over 100 28 Day Challenges under her belt, she still loves every new month's challenge.
"I love it, I am always excited to see the new recipes"
"I work out every day including app workouts and walking, love the new real mum's workout and the strong yoga"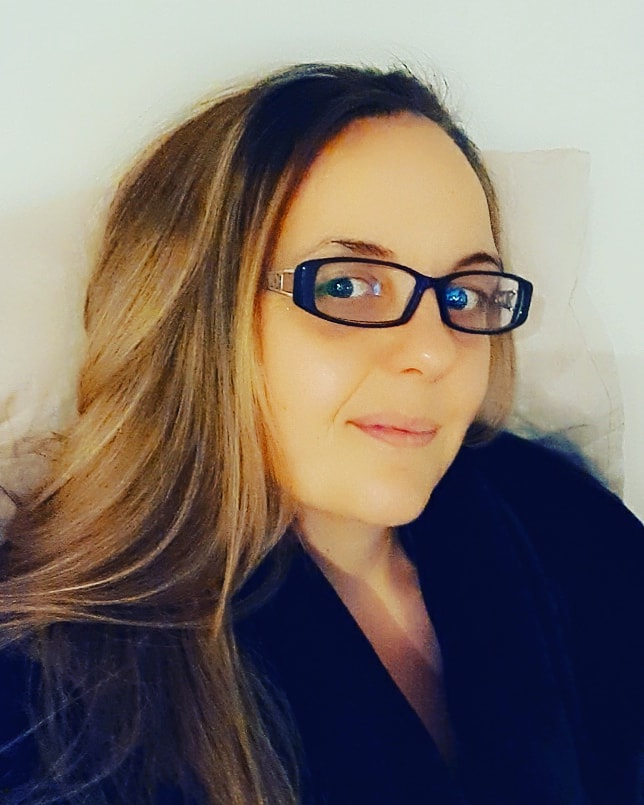 Despite crazy times in life Bec feels more in control and is loving life.
"Even though my life is crazy busy with lots of things to be done I feel in control, empowered for the very first time in my life, it feels great."
Read more about Bec's journey:
Thank you so much for taking this amazing journey with us Bec we have loved watching you grow and supporting you through all the ups and downs that have come over the last 10 years…here's to 10 more!
Join Bec today on the 28 Day Weight Loss Challenge!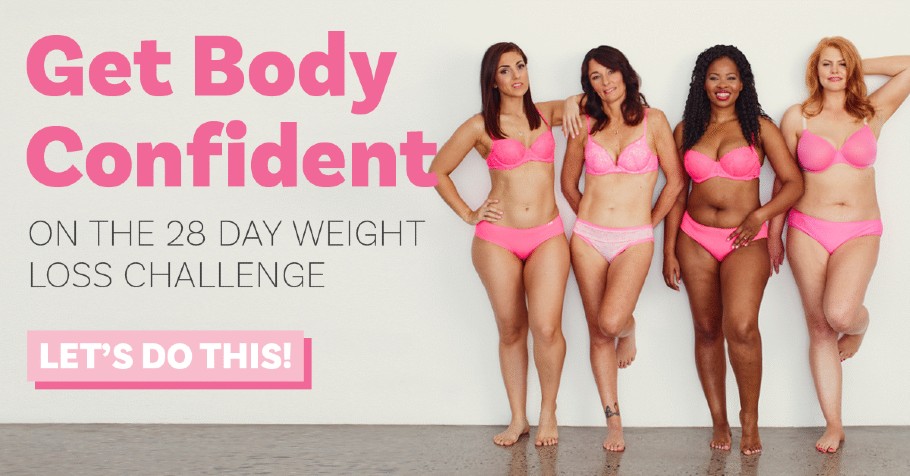 If you are interested in kickstarting your weight loss and want to improve your energy – not to mention – improve your overall health and wellbeing – our 28 Day Weight Loss Challenge is an awesome program to check out. 
Our 28 Day Weight Loss Challenge includes:
28 days of at home exercise routines (no gym needed) – with video instruction
Customisable and breastfeeding friendly meal plans (including a 7 day cleanse)
Time-efficient exercises for busy mums – under 30 mins
Challenge combines Pilates exercises with interval and circuit training (HIIT)
Suitable for basic to advanced fitness levels
Home to thousands of EASY-TO-MAKE recipes!
Get DAILY support from tens of thousands of mums on the Challenge with you
To learn more about our 28 DAY WEIGHT LOSS CHALLENGE CLICK HERE or PURCHASE SMOOTHIES HERE.