Healthy hamburgers with HALF the calories as seen on Today Extra!
AS SEEN ON TODAY EXTRA!  Burgers get a bad wrap.
A fast food burger may be a cheaper option, but the money you save on the meal, may cost you later with your health.
A standard burger from a fast food restaurant comes to around 530 calories. This is around a quarter of the recommended daily intake of energy for an adult, and an even higher percentage if you are trying to lose weight.
The other issue with fast food is that although it may be made of real meat and real bread, the quality of the ingredients used are not fabulous and the nutrient density is not as high as if you made it at home.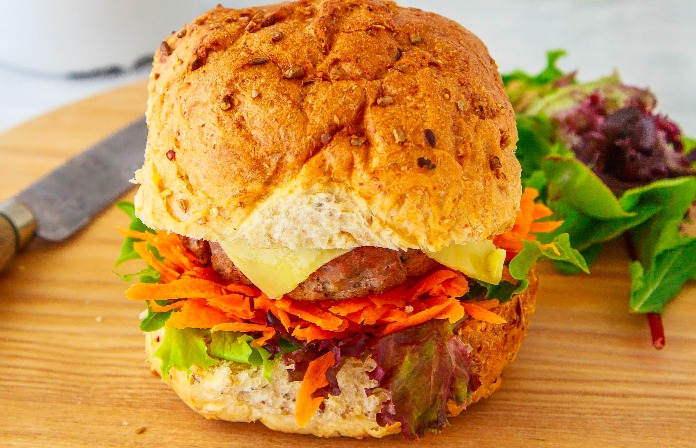 Today we have a beef burger recipe for you which the WHOLE family will love and it is great even if you are on a weight loss plan.
And a few reasons why you should make the swap are:
You save half the amount of calories by eating one of these burgers. One burger is around 280 calories.
It will take you almost the same amount of time to make as it would to find a drive thru. We timed it….around 30 minutes on average.
You feel fuller with the added fibre from the bun and extra goodness.
You will consume less sodium which will help with fluid retention and bloating.
You will consume less saturated fat which is linked to heart disease
And you will feed your family something yummy and healthy!!!
Cost wise it is not that dissimilar but you will save the cost of your health later on!
HEALTHY HAMBURGERS
Makes 4 adult burgers
Prep time: 20 minutes
Cook time: 10 minutes
Per burger is 280 calories
What you need is
4 mulit-grain high fibre rolls
1 small carrot grated
½ medium zucchini grated and excess juice squeezed out
1 clove of garlic skinned
1 egg
1 tbs of flour
250 grams of lean beef mince
4 slices of cheese
1 cup of mixed lettuce
½ continental cucumber
4 tbs of mayonnaise (reduced fat)
4 tbs of tomato sauce (reduced salt)
1 tablespoon of oil for frying patties
What you do is:
In a blend mince the onion and garlic and add in the mince, carrots and zucchini, eggs and flour and pulse to combine.
Divide the mince into four patties. Flatten them and pan fry them with a little oil on high heat for around 5 minutes on each side.
When you have cooked the first side, flip it over and place the piece of cheese on top of the patty so it melts well.
While the patties are cooking layer up your burgers. You can add extra ingredients like tomato and beetroot. Try to keep the extra ingredients as vegetables to avoid too many extra calories.
Place the meat patty on the bottom half and place the piece of cheese on top to melt. Another delicious beef mince recipe!
Voila!!!
Join thousands of mums on the MUMS ONLY Challenge!
Our 28 Day Weight Loss Challenge is an affordable, customisable weight loss program PROVEN to help mums reach their weight loss goals.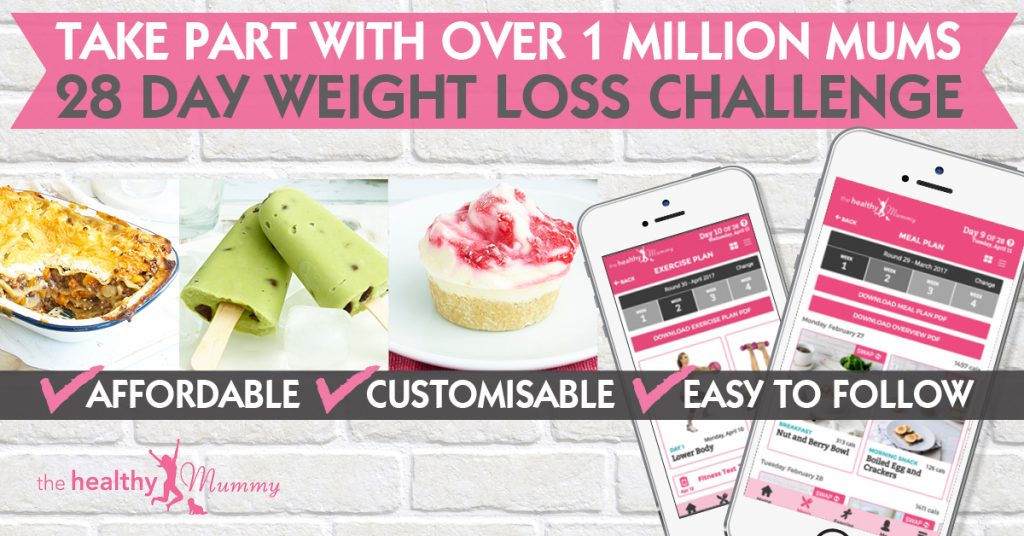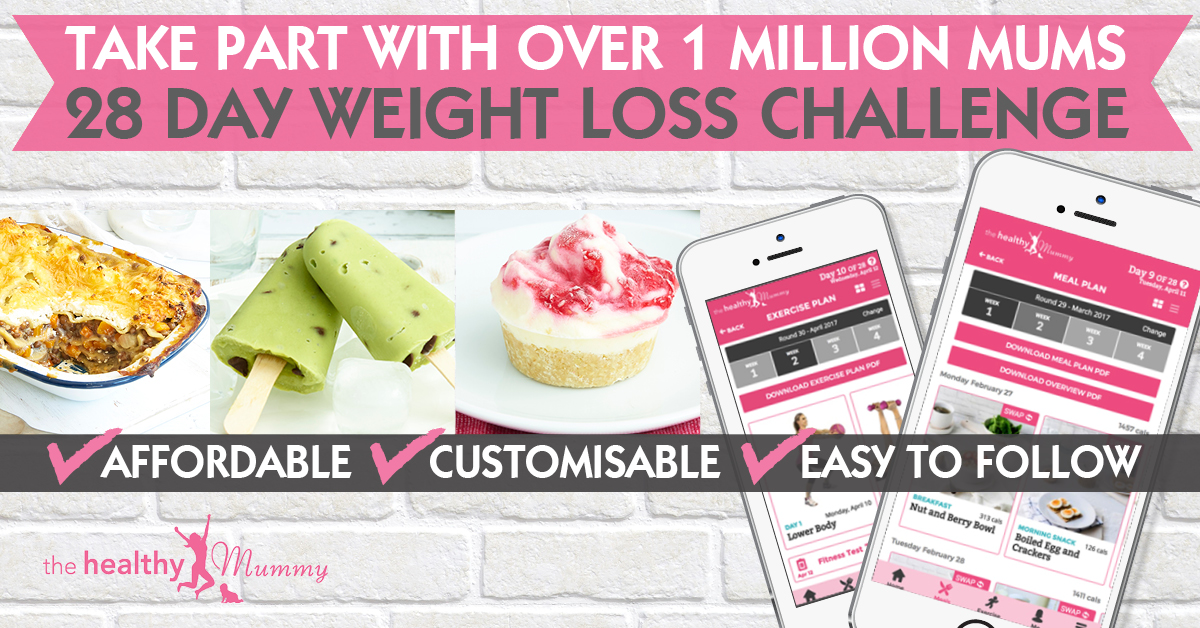 Our Challenge entails:
28 days of at home exercise routines (no gym needed) – with video instruction
Customisable and breastfeeding friendly meal plans
Time-efficient exercises for busy mums – under 30 mins
Challenge combines Pilates exercises with interval and circuit training (HIIT)
Suitable for basic to advanced fitness levels
Home to thousands of EASY-TO-MAKE recipes!
To find out more on the 28 Day Weight Loss Challenge click here.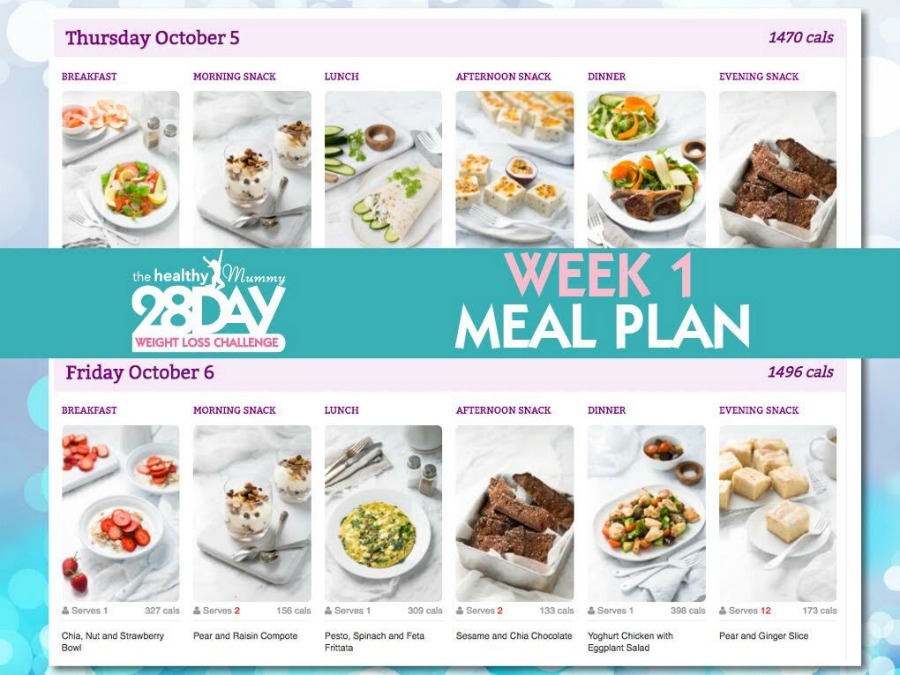 NEXT CHALLENGE STARTS MONDAY!