8 before & afters that will blow your mind!
Just take a look these eight mums, and how they've managed to transform their bodies, and gain a healthier relationship with food.
We have to hand it to The Healthy Mummy community – you guys are amazing! While we know our products work, we are still consistently floored by your commitment to turning around your lives. Just take a look these eight mums, and how they've managed to transform their bodies and gain a healthier relationship with food.
8 mums who will inspire you!
1. Robyn Jurd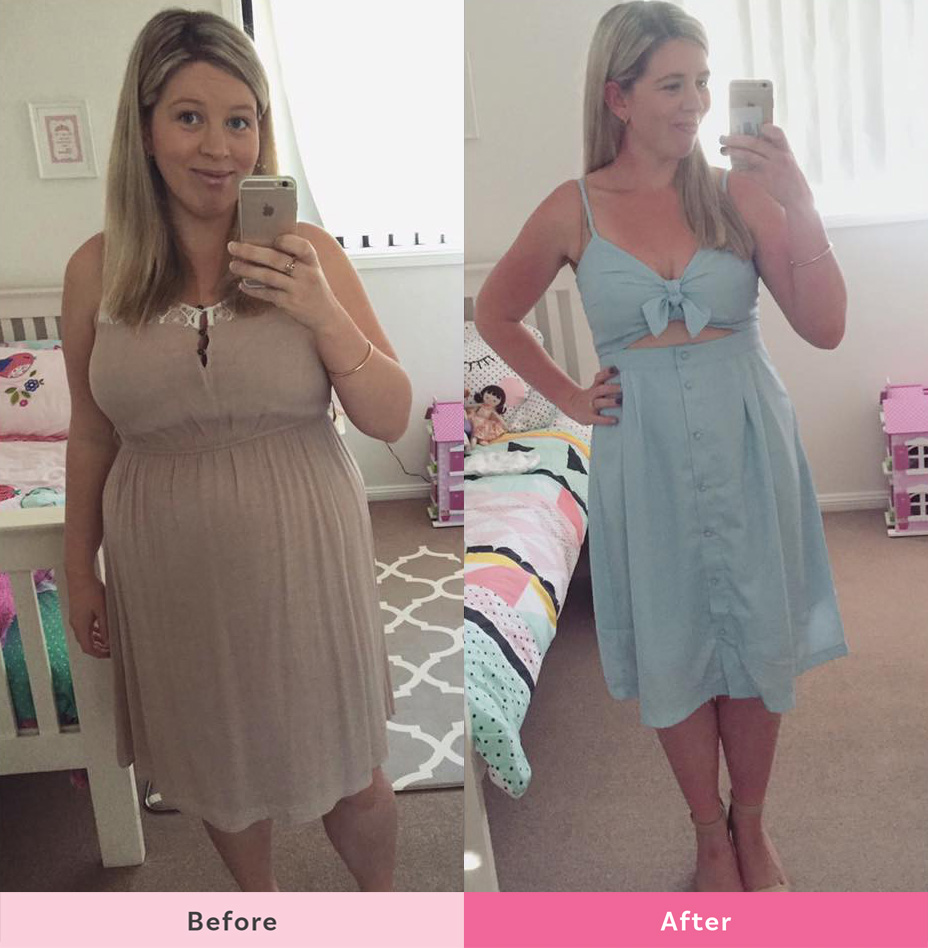 Robyn says: "There are two very different versions of me in these photos, thanks to The Healthy Mummy I am:
23kg* lighter
At goal weight
Happier
Healthier
Confident
Active
Fit
a better role model for my children
"What I love most about the 28 Day weight loss Challenge is that it teaches you to make healthy choices and about balance. I have been following the challenge for over a year now and don't feel like I miss out on anything! I would never have been confident enough to wear a dress like this even before having children!
"It's not too late to join, best thing I have done for myself and my family."
2. Rae Willingham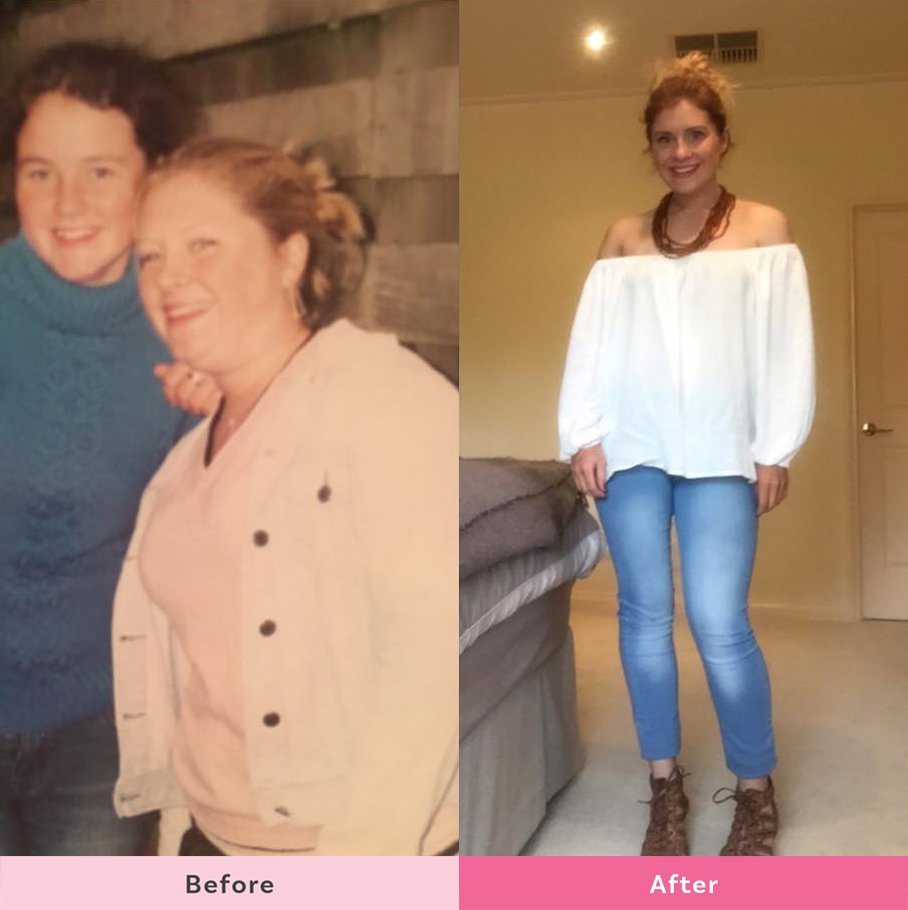 Rae says: "I have suffered with my weight my whole life. I have been overweight since puberty. Sometimes a whole lot and sometimes just a little. I've never had a healthy relationship with food. I've used it for comfort and I've used it for torture. I've never been truly happy. I've fought a lot of demons.
"My ultimate goal reward was to get my teeth whitened once I had reached my goal and I did it yesterday. Not because I have gotten to a number on the scale. Not because I am in a size I dreamed of. I did it because I am HEALTHY.
"I eat food to fuel my body, I eat cake and chocolate and salad and grains and pies and stews and all the things and I do it with no emotional attachment to it. That is the ultimate goal. There is no higher level than HAPPY and I am there.
"My life is exactly what I always dreamed it would be. Balanced and active and so full of love and life. I have achieved everything I wanted to and more and I throw my hands up in thanks to The Healthy Mummy because I absolutely could not have ever done it without the smoothies, challenge or support. Kids are at their most impressionable until the age of six and I pray with my whole being that I have done enough to allow them to never have to suffer the body image issues that I have suffered my whole life.
"I don't ever want them to miss out on life because they hate their bodies. I don't want them to be unhappy and hurting like I was. I've role modelled healthy and I will do so for the rest of their lives and I can do no more. The Healthy Mummy is for life. It's for you and it's for your kids and it's for your body and it's for your soul. I am healthy and so so happy."
3. Tracy Giles
Tracy says: "Going through photos I found one taken in October 2015. I had the caption 'I have a lot of work to do'. If only I'd discovered The Healthy Mummy back then. I didn't start my The Healthy Mummy journey till August this year. Signed up to the  28 Day Weight Loss Challenges and OMG they are amazing.
"But it is never too late to start. It was definitely one of the best choices I ever made. Have not looked back since. There is 11kg* difference between these two photos. But I have gained so much. I have more body confidence than I have my whole adult life.
I now go to the gym five days and enjoy running around outside with my three children.
"I am so much happier with life and it is reflecting on my life every day. Thank you Healthy Mummy for helping me find the person I once was."
4. Louise May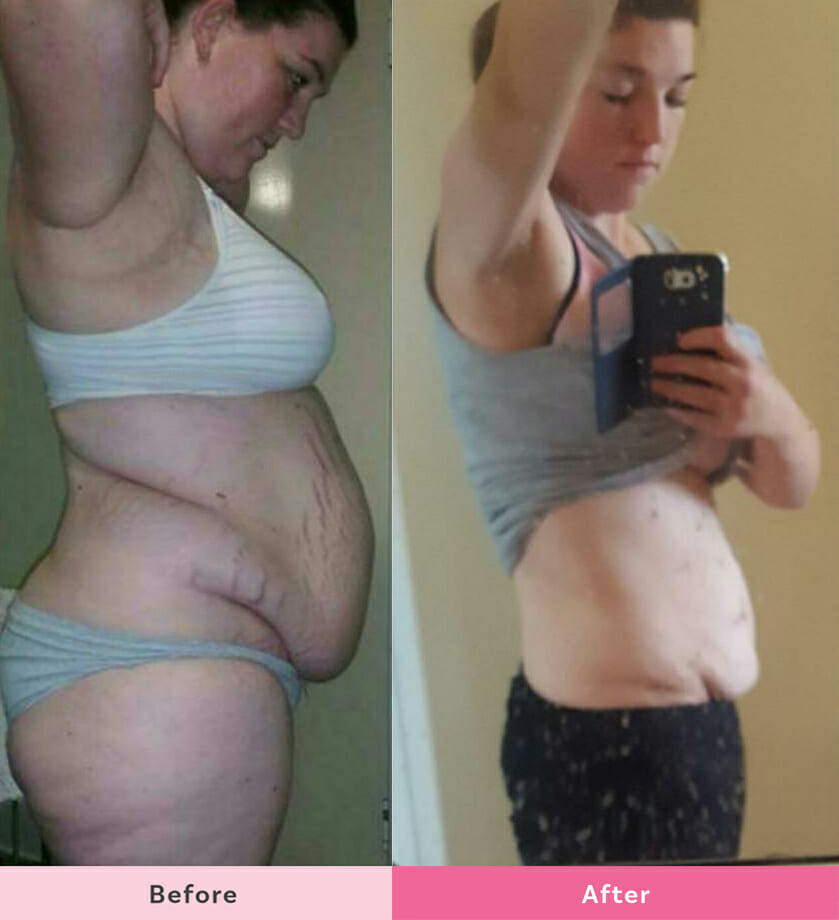 Louise says: "Well, well, well. What do we have here! I found myself a new body shape. I'm loving the massive difference 43kgs* has been lost!! I have a little more work to do and tone up but I haven't gotten to my first biggest goal of 75kgs but I outdid that I am now 73kgs! I cannot describe how I am feeling right now. I actually love myself love checking myself out because I was so used to putting myself down in the mirror before because I was big.
"Now it's a 'damn check me out'. Everyone is on this incredible journey. And please just remember one healthy meal won't make you thin nor will one meal make you big it's about balance and changing your lifestyle habits not just to feel good but to reap all the health benefits and lower your risks in your health. P.S sagging kanga pouch needs to go away!"
5. Paulson Jarrett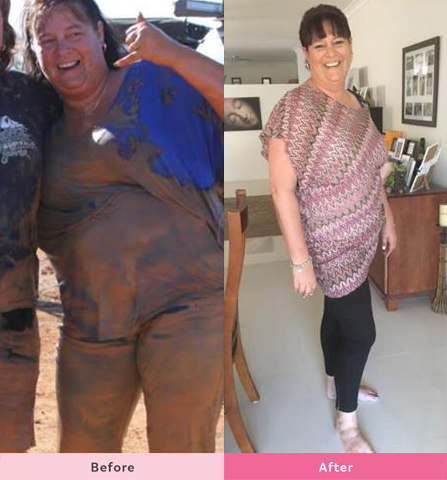 Paulson says: "So, I don't very often compliment myself but today I will. Muddy photo two years ago and other photo is current. With support and determination, I am down nearly six kilos* and over 30cm."
6. Elle Temple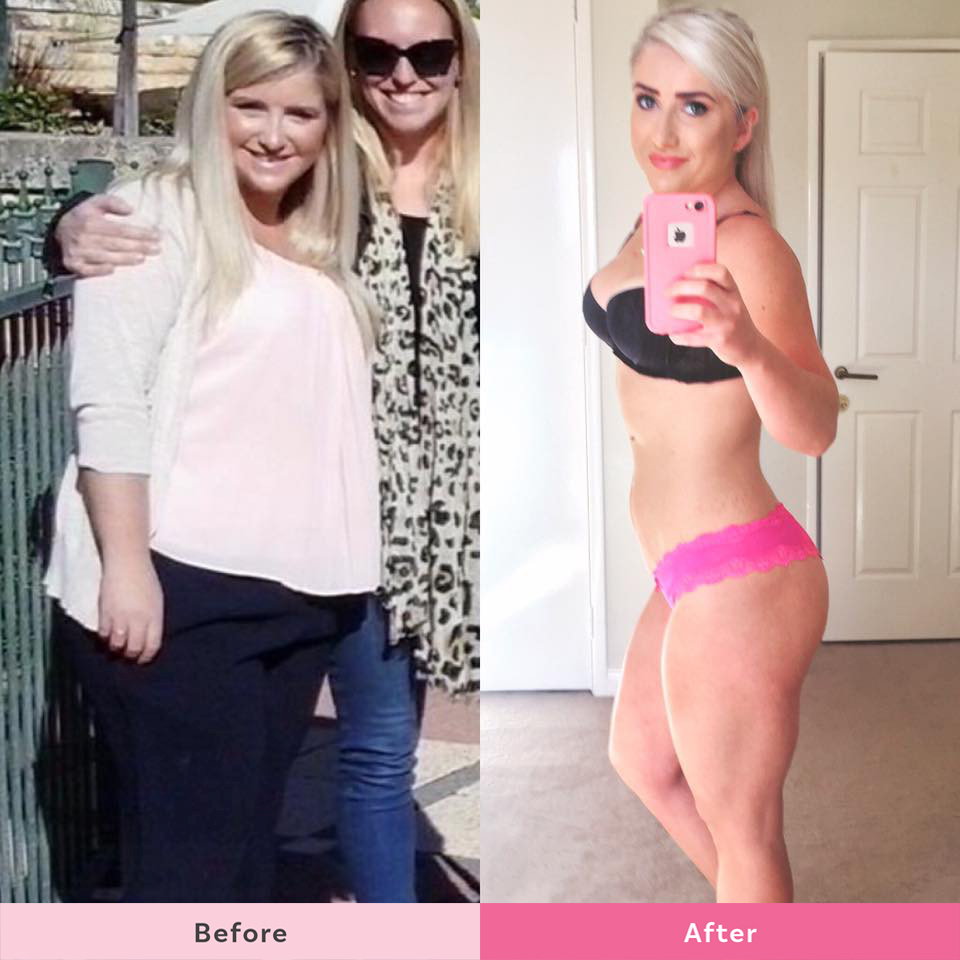 Elle says: "A picture speaks a thousand words, I couldn't even begin to explain how much of an impact The Healthy Mummy plans have had on my life, my confidence and my health. From overweight, uncomfortable and unhealthy to healthy, fit and confident!
"The reason that it worked for me is because it is designed to be attainable for new mums, family life and generally busy people!"
7. Courtney Trotter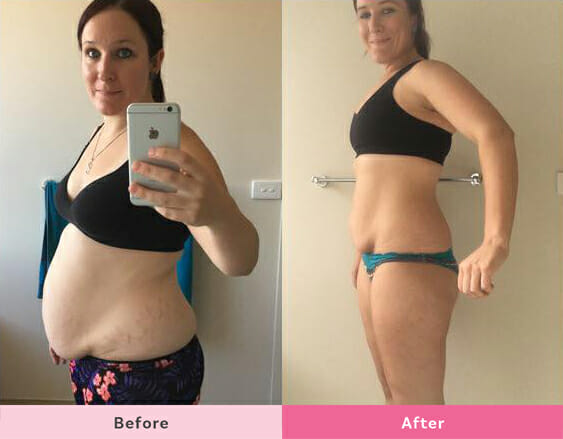 Courtney says: "It actually shocks me how much I have changed since I started my Healthy Mummy journey back in May! I've never been able to stick to anything in the whole five plus years I've been trying to lose weight, nothing has ever worked…until now!
"I am so close to being able to say I have lost 18kgs* (I am 300 grams off) with the Healthy Mummy 28 Day Challenges and smoothies! I'm still a little bit off my goal but I am 100 per cent confident I will get there with the Healthy Mummy."
8. Samantha Leach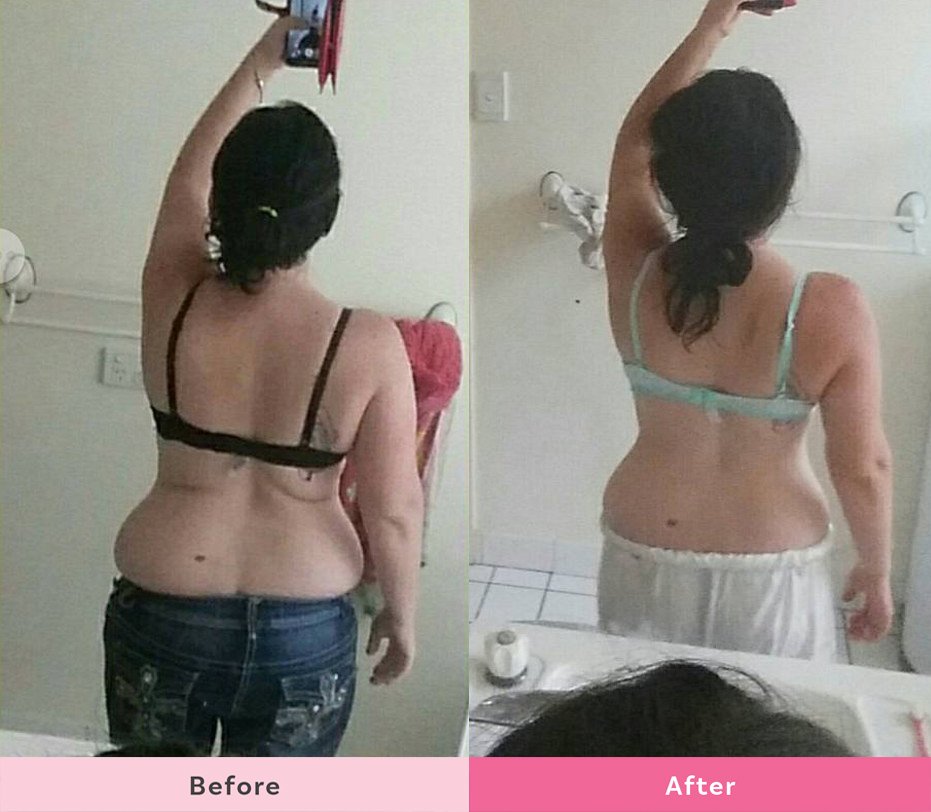 Samantha says: "Pictures in the black are from August the 1st, other ones are from last week. Size 14 to a 10. Four children and a busy life and feeling so much better about my weight. I have a smoothie for brekky and was following the 28 Day Weight Loss Challenges up until about a week or two ago."
You ladies rock! Such amazing journeys you are all on, and we couldn't be prouder. There's no better time to make a positive change in your life, and that of your family. Head on over to The Healthy Mummy and have a browse – free recipes abound, there's fantastic weight-loss advice, more inspirational before and afters, and everything you need to know about joining up. We'll see you there!