'I have SO MUCH ENERGY!' How mum boosted iron levels without medication
When you're deficient in iron, a common symptom is that huge lack of energy. This mum reveals she has suffered with iron deficiency her whole life, often feeling tired and lethargic.
But she has incredibly managed to boost her levels WITHOUT the help of over the counter medication.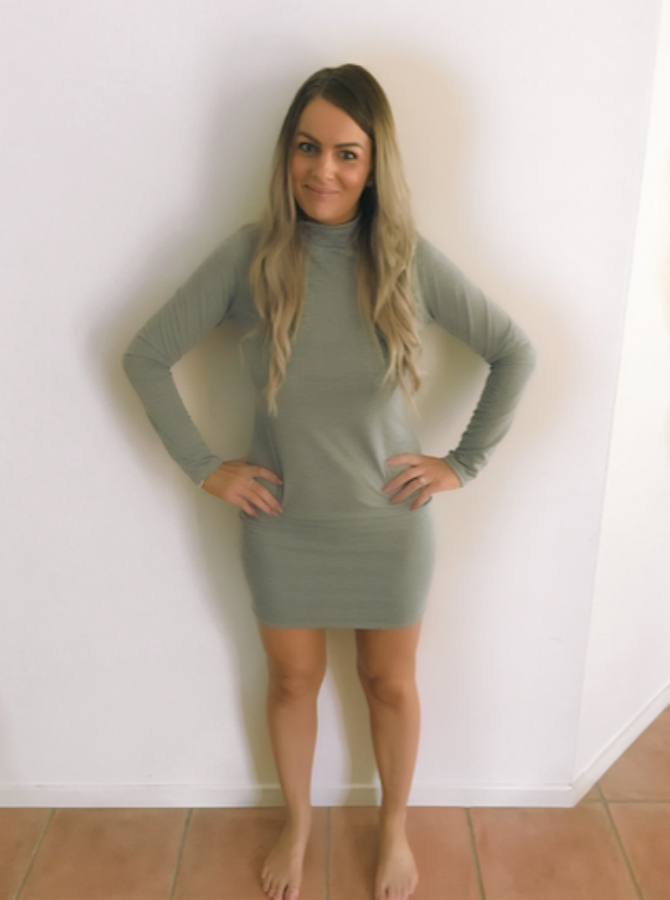 'I have SO MUCH ENERGY!' How mum boosted iron levels without medication!
Krystel Richards says she felt exhausted all of the time and often woke up covered in bruises."For as long as I could remember I have always had an iron deficiency," she says. "It runs in my family. I have been prescribed medication for it for many years.
"There would be no explanation for the bruises at all, they'd just be there. And I felt tired all of the time."
When Krystel fell pregnant with her son, she decided to stop taking the iron-boosting tablets, a personal choice of hers, as she didn't want to take any medication during her pregnancy.
"Halfway through my pregnancy, I was told by doctors that my iron was very low, and once my baby was born my levels dropped even more," she says.
"But I still didn't want to go back on medication."
Krystel started looking for alternative methods to help boost her iron levels in a more natural way.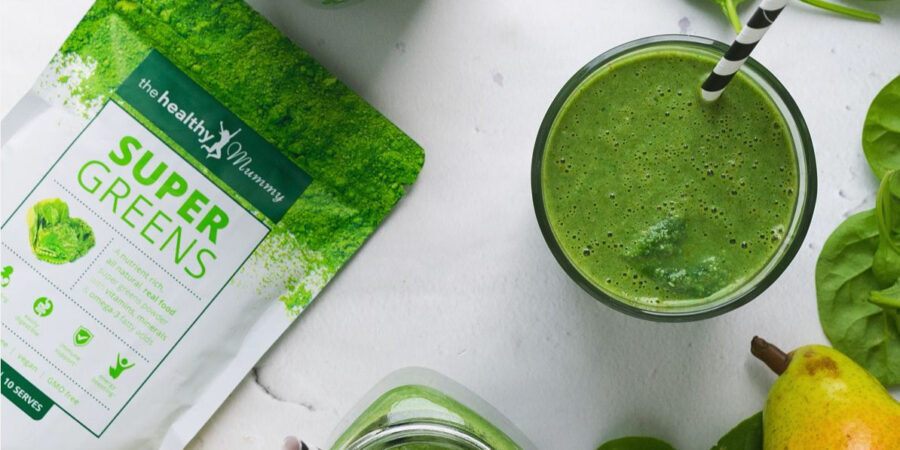 Krystel, who is a 28 Day Weight Loss Challenge member, says that's when she came across the Energy Boosting Super Greens within The Healthy Mummy community. 
While the Energy Boosting Super Greens are by no means a cure for iron deficiency, they are however a nutrient rich, all natural greens power with essential vitamins, minerals and omega-3 fatty acids. Not to mention, contain nearly as much iron as 12 cups of spinach.
The Super Greens contains nutrients which merely contribute to normal vitamin C immune system function, iron energy production, vitamin A eye function, vitamin D growth and development and vitamin B12 for energy production.
"As I was breastfeeding I still didn't want to go back on medication, so I ordered some Super Greens," says Krystel.
"After a few days of mixing them in my water, miraculously my tiredness went away and I found I had SO MUCH energy!
For the last 6 months, Krystel has been able to manage her iron levels without medication.
"In fact, six months on and my iron levels are perfect," she adds. "Best of all, I no longer need any medication and I don't get bruises on my body any more either!"
Which is absolutely unreal.
However, If you are concerned with your iron levels and experience the below regularly, its best to chat with your doctor:
fatigue
weakness
pale skin
shortness of breath
dizziness
strange cravings to eat items that aren't food, such as dirt, ice, or clay
a tingling or crawling feeling in the legs
cold hands and feet
brittle nails
nails
More on the Healthy Mummy's Super Greens
This power-packed powder is all about boosting energy and fuelling your body using real superfoods. It's also breastfeeding friendly! AND it contains 56 times more B12 than a beef steak!
We've managed to pack 37 ingredients from real food sources into our amazing Super Greens. Our ultimate aim is to give busy mums an energy lift. Most of all, breastfeeding mums don't miss out because it's one of a few on the market that's breastfeeding friendly.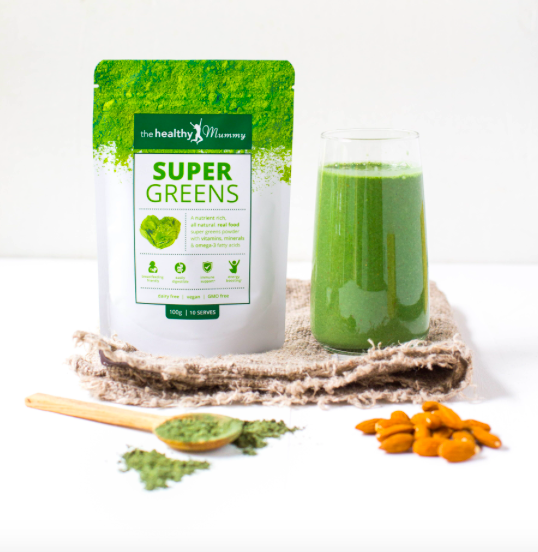 A powerful energy boost
When you're conscious of what you're putting into your body, you need to make every mouthful count. This is why this amazing powder punches well above its weight.
A snapshot of how powerful Super Greens is, this product:
has 56 more times the vitamin B12 of a beef steak.
contains the same calcium as three serves of cheese.
contains the iron of 12 cups of spinach.
has the vitamin C equivalent of 1.4kgs* of oranges.
has 11 times more iron than red kidney beans.
contains 50 times more vitamin B12 than an Atlantic salmon.
has 11 times more vitamin C than 100ml of orange juice.
contains as much calcium as one litre of milk.
has the same vitamin C as half a kilo of red capsicums.
has as much B12 as 77 eggs.
contains four times as much calcium as almonds.
You can learn MORE about our Energy Boosting Super Greens here.
Krystel has also lost 15kg with Healthy Mummy products and program
Not only has The Healthy Mummy been able to create a product such as Super Greens – to help mums like Krystel, we also have recipes that help boost your iron intake and taste great!  Try these iron rich recipes, you'll love them!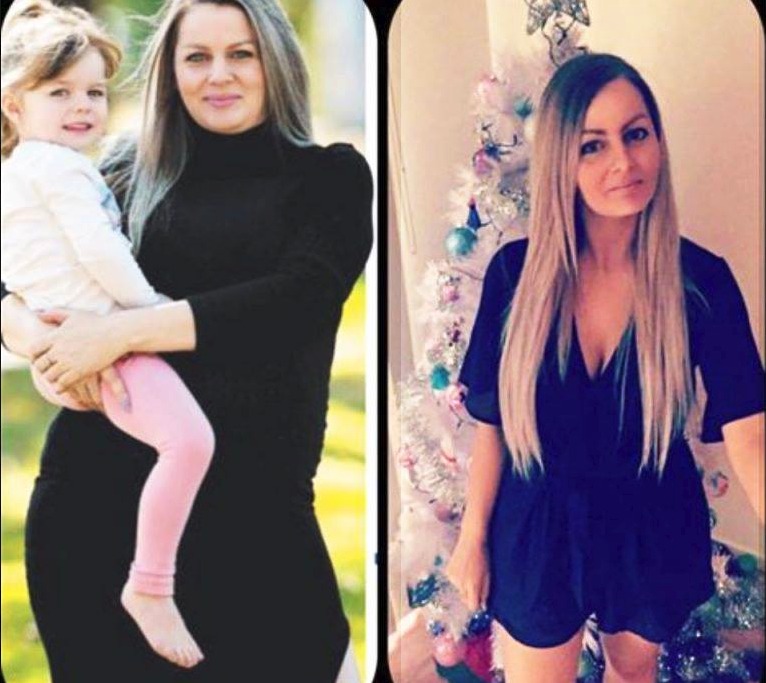 "To say The Healthy Mummy has changed my life is an understatement," Krystel reveals.
Krystel says NOT only has the 28 Day Weight Loss Challenge changed the way she looks, but through the Super Greens she has significantly improved her energy levels and the way she feels on the inside.
"It has not only changed the way I look, in particular the physical changes to my body, but it has changed the energy I feel, the happiness I now have and my new found confidence," the inspiring mum admits.
You look fantastic, Krystel! Glad you're feeling more energetic these days!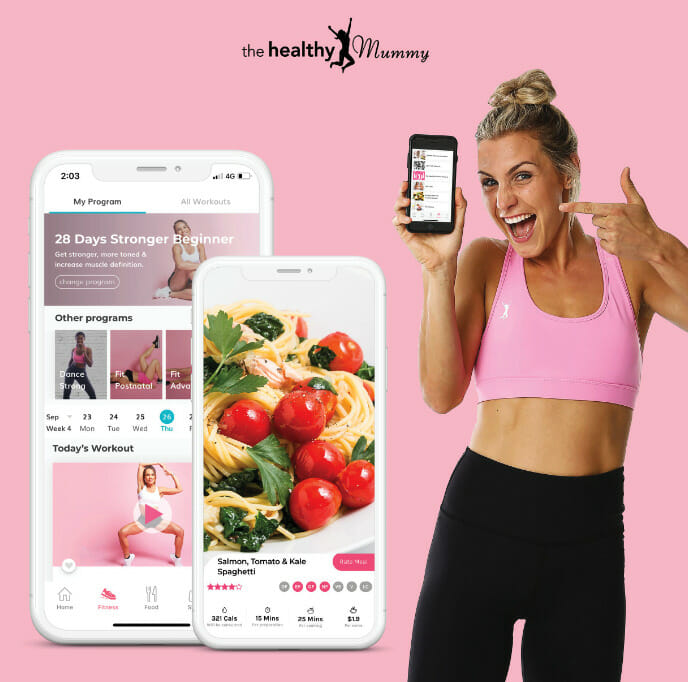 Are you ready to become a Healthy Mummy?