Mum celebrates hitting 40 & Body Confidence with a sexy Boudoir Shoot
This mum decided to celebrate hitting 40 by celebrating her newfound body confidence with a sexy BOUDOIR photoshoot!
One of the things we commonly hear from mums in The Healthy Mummy community is the confidence they find when they join. Well mum Louise Marie showed off her newfound confidence in a fun way with a gorgeous boudoir photo shoot!
Louise decided to celebrate her 40th in a very different way with this sexy shoot, after losing about 5-6kg she was feeling better than ever and wanted to show it!
Read about the shoot and Louise's weight loss journey below…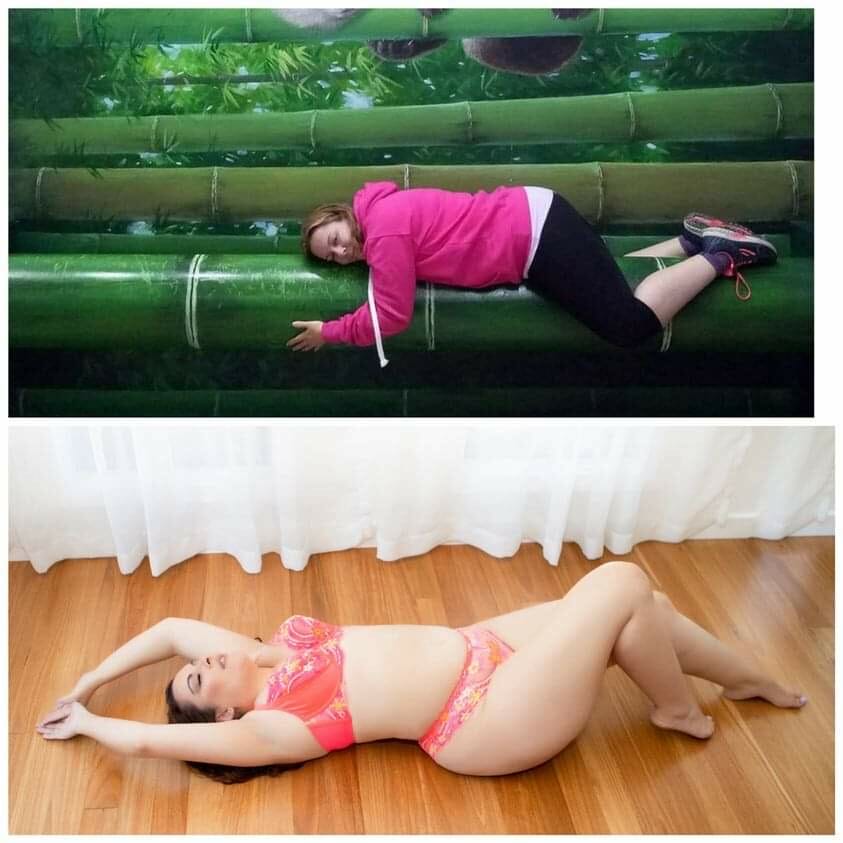 Mum celebrates turning 40 and finding new confidence with a sexy boudoir shoot!
Louise Marie was preparing to turn 40 and wanted to find a different way to celebrate, she couldn't get to Paris (her first choice) so decided that she'd celebrate her body confidence with a boudoir photo shoot!
"So i decided to do something different than the traditional party for my 40th birthday (originally I wanted to go to Paris, but world pandemic changed all that). It was so much fun to do, and I loved every second of it."
"If you had told me back in 2017 (the top photo above) that in 2022 to celebrate my 40th birthday, I would have a boudoir photo shoot and I would feel amazing and beautiful, I would have laughed at that statement. But the photo shoot went ahead, and I can't believe how I looked. Big thanks to my Healthy Mummy journey; the Healthy Mummy has given me so much body confidence."
As a way to celebrate not only her birthday but also her newfound confidence, Louise thought she'd step outside her comfort zone with the boudoir shoot. She also recommends a shoot like this for any other mums who have thought about it!
"I decided to step out of my comfort zone, and decided to do a Boudoir Photoshoot. Leading up to it i was fine, until it got to a few days before hand and i was nervous. On the day of the shoot it was still a lot of nervous energy but i actually used that energy in the photoshoot."
"For any mums wanting to do a photoshoot like this but aren't sure, trust me you can do anything."
"This is a amazing experience, do your research into boudoir photographers first, have a few chats with them and check out their work. I went with an amazing female photographer who is also a mum, and she was amazing to shoot with. If you're ever unsure about doing something like this:"
"I can say without a doubt I found this very empowering to do."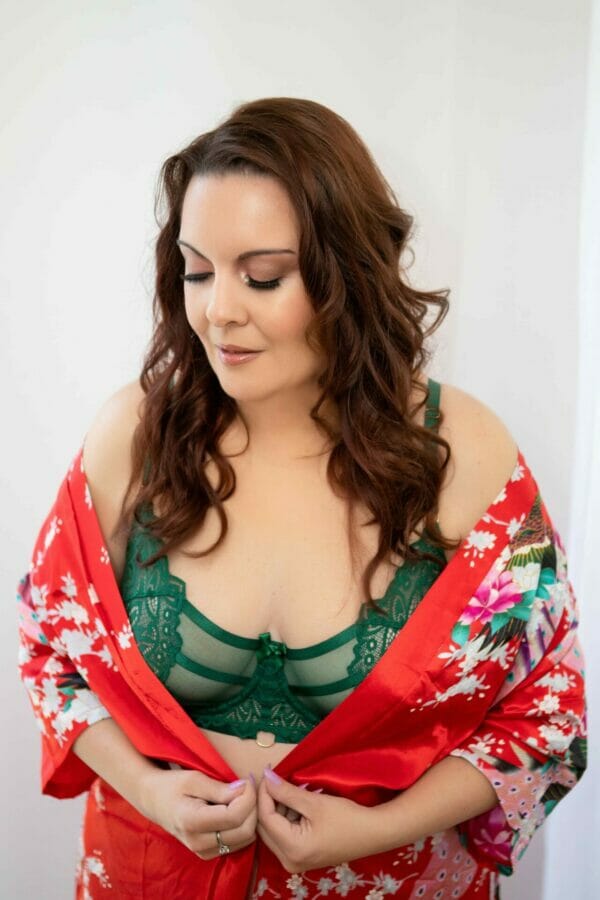 How did Louise reach this body confident boudoir ready stage?
She's now officially 40 with two boys and decided to join the Healthy Mummy after disliking what she saw in the mirror a few years ago and having a friend who had seen success with the Healthy Mummy.
"My marriage was starting to come to an end, and i would consistently look in the mirror and realize how big i had gotten and when i weighed myself, I was around the 95kg mark back in 2017. My best friend was on Healthy Mummy and was telling me about it, so i thought why not give it a go, what do i have to lose."
Although her weight continues to fluctuate, she has lost weight with The Healthy Mummy, she has also seen other health changes, but most importantly, she's feeling so much healthier, happier and more confident.
"So over the number of years I have been on Healthy Mummy, my weight has fluctuated; the most I lost was up to 6 kilos. I now weigh 90 kgs, but have lost a numerous amount of cm's. I have learnt to maintain a healthy lifestyle mixed with healthy eating and exercise."
"To get my weight down and maintain it has taken me a number of years, and even though i have a ways to go, I know I am on the right track."
"I have seen a lot of health benefits, I used to struggle to walk and not get out of breath, but once I started working out and being healthy, I have actually been able to walk 5kms in under an hour. I also don't get out of breath when I do my ballroom dancing now, and as a dancer, I am getting my flexibility back."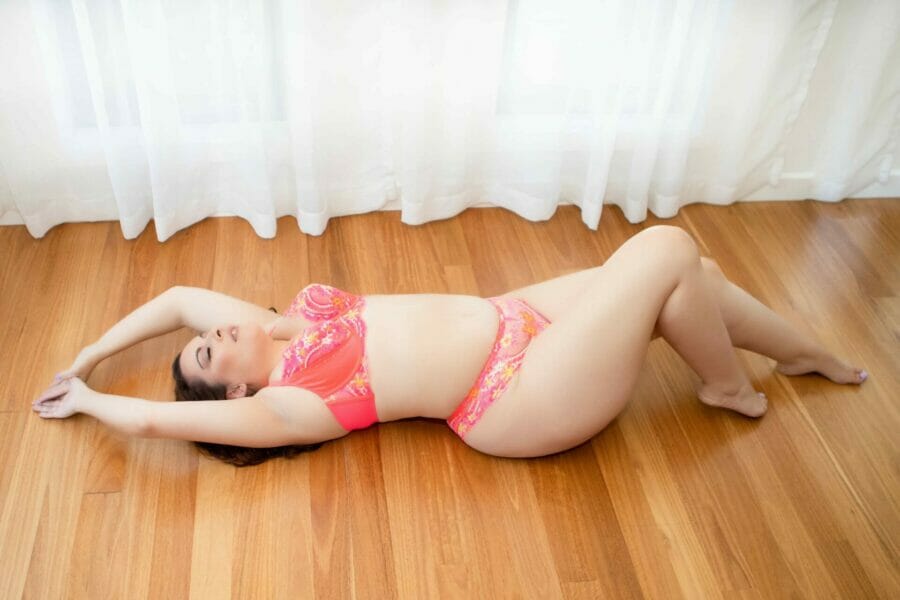 Along with the 28 Day Weight Loss Challenge, Louise also enjoys Healthy Mummy Smoothies and has a few favourite go-to recipes she just loves.
"I love the Healthy Mummy Smoothies, as they are so easy to make. I make smoothies for work, for breakfast, lunch and dinner. My fav smoothie is a Winter Warmer Smoothie (especially in this cold weather)."
"My fav meal is Slow cooked Asian chicken, which I make in bulk, warm beef salad. I also love the chocolate chip cookie tart, peanut butter fudge bars, and peanut bubble crunch – I see a bit of a theme here with peanut butter."
What would Louise say to other mums who are on the fence? Just do it!
"I would say jump on the Healthy Mummy wagon. It is a very supportive group of women who are here for each other. we don't criticise, we help, and we support, the products are amazing, and all the recipes are delicious and family-friendly as well."
Lousie has seen the scales change, the cms change but most importantly, seen herself change.
"In 2017, I weighed about 95kgs, my jumper ( which was my favourite in the day) it was a little tight and loose in sections. Fast forward to 2022, and I'm now around 90-91 kgs, but I can see and feel a difference in myself. I can't wait to live my life to the fullest after working so hard."
Join our incredible community of supportive mums TODAY!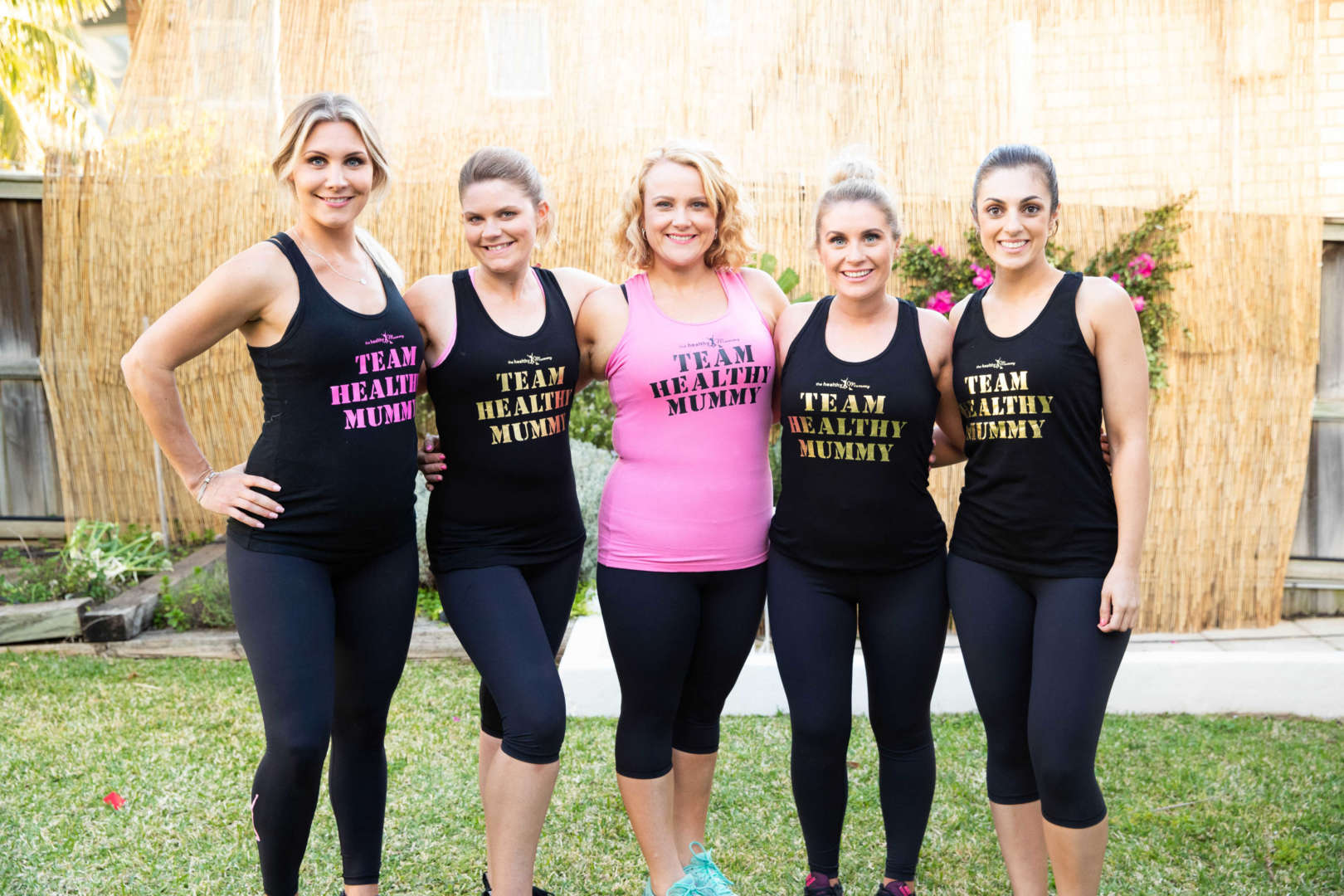 With hundreds of thousands of mums from all over Australia, all with the same goals, concerns, and struggles, our community is there to support you through it all.
Join The Healthy Mummy community today.
Are you ready to become a Healthy Mummy?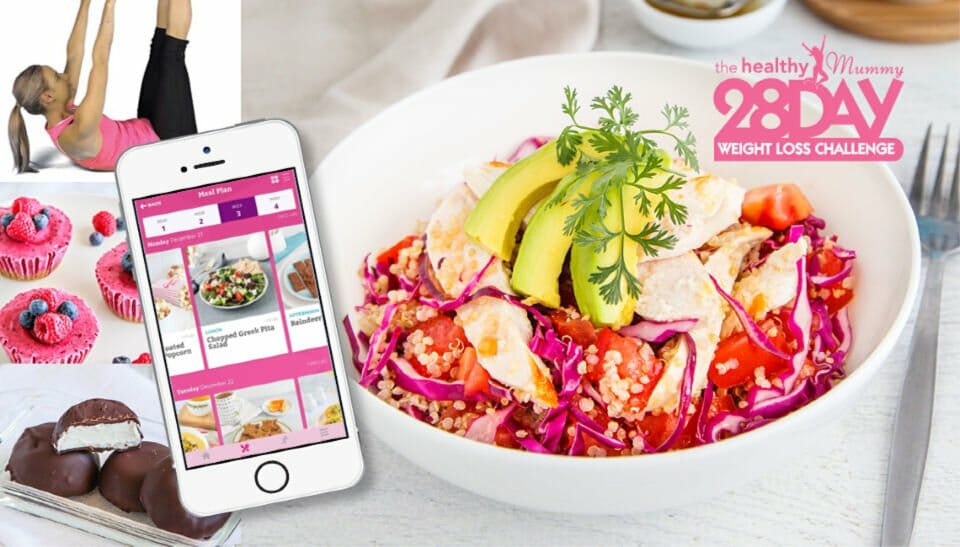 If you are wanting to lose weight and improve your energy – not to mention – help improve your overall health and wellbeing – our 28 Day Weight Loss Challenge is an awesome program to check out.
Our 28 Day Weight Loss Challenge includes:
28 days of at-home exercise routines (no gym needed) – with video instruction
Customisable and breastfeeding-friendly meal plans (including 7 Day Cleanse)
Time-efficient exercises for busy mums
Challenge combines Pilates exercises with interval and circuit training (HIIT)
Suitable for basic to advanced fitness levels
Home to thousands of EASY-TO-MAKE recipes!
To learn more about our 28 DAY WEIGHT LOSS CHALLENGE, CLICK HERE or purchase our Smoothies.