Brooke finds her motivation and loses 25kg after marriage breakup led to stress eating and weight gain
After putting back on the weight she originally lost with the help of The Healthy Mummy due to stress eating through her marriage breakdown, Brooke is now celebrating being back on track and losing 25kg!
Brooke Willmott has found her motivation again and has lost 25kg with The Healthy Mummy 28 Day Weight Loss Challenges after a marriage breakdown led her to stress eating and undoing most of her previous weight loss success.
She offers valuable advice to other mums who might have lost their motivation and/or are going through a tough time and shares her journey and weight loss results below.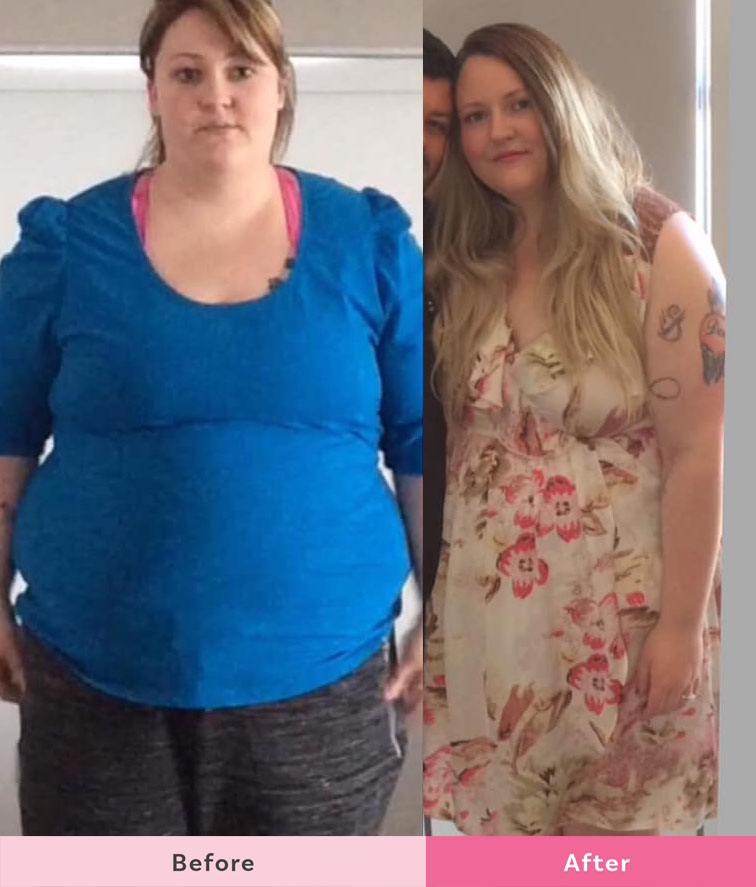 Mum Brooke knows the benefits of The Healthy Mummy program.
Just a few years ago she was celebrating a huge weight loss success – losing 50kg by following The Healthy Mummy 28 Day Weight Loss Challenges and using Healthy Mummy Smoothies.
A marriage breakdown led to stress eating and weight gain
Sadly Brooke's happy marriage came to an end and her sadness led her to stress eating and the weight slowly piled back on.
Brooke says "My weight loss to date has been a wild journey.
Originally in 2015 and 2016 I lost a lot of weight many would have known me back then as Brooke Stagg. I am now back to my maiden name Brooke Willmott.
During a nasty separation after being cheated on and treated badly I left the ex-husband and had to lose all the weight I had nearly put back on from stress eating. Yes, I had many setbacks!
Getting motivation is so hard to get once you lost it."
Back on board with The Healthy Mummy and great weight loss results
Thankfully Brooke did get her motivation back and by being consistent with The Healthy Mummy 28 Day Weight Loss Challenges, she has lost 25kg and is well on her way to reaching her goal weight.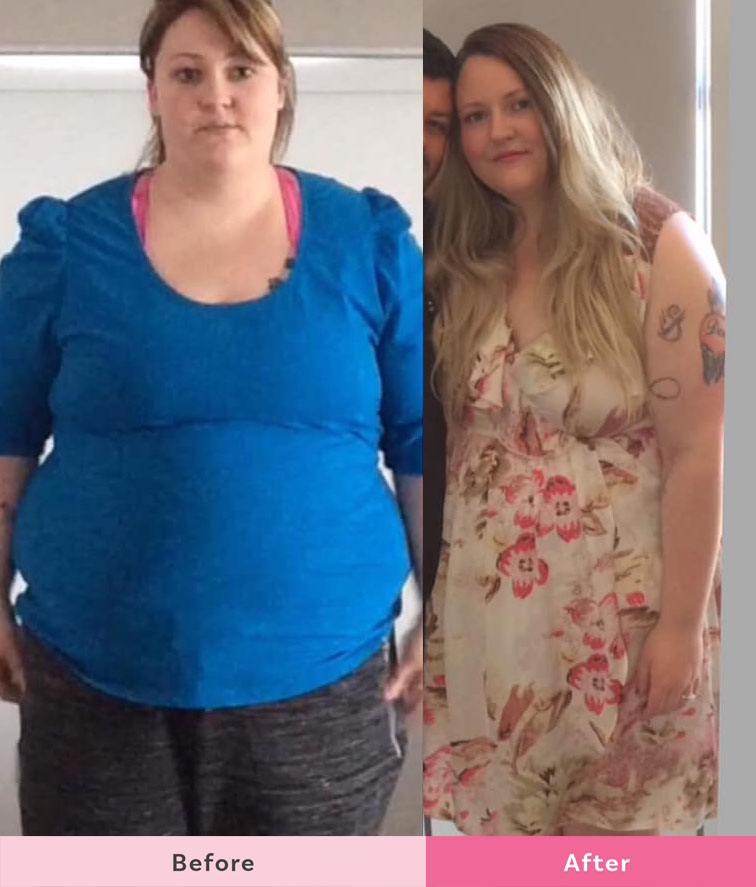 Brooke says "This year I have lost 25kg and only now have 10kg to lose to get back to under the 100 kilo mark I got down to originally!
And I even met the nicest most caring man so good things do come out of the storm."
Advice to mums "consistency is the key"
Brooke says "For many other mums who lose motivation and have set backs like me, just know that I feel your pain and know it not easy, but being consistent is the key.
I wouldn't been able to do it with out the 28 Day Weight Loss Challenges guiding me along the way.
It not easy, that's why it called a challenge.
Because life is a challenge we all have our own path and never should compare it to any one else!"
Such valuable advice Brooke! Thanks for sharing.
The Healthy Mummy team are so proud of Brooke for picking herself up after such a terrible time and finding the motivation and strength to keep working towards her goal again.  We think she looks amazing and we know she will be smashing her weight loss goal in no time.
Join these mums and thousands more on the 28 Day Weight Loss Challenge.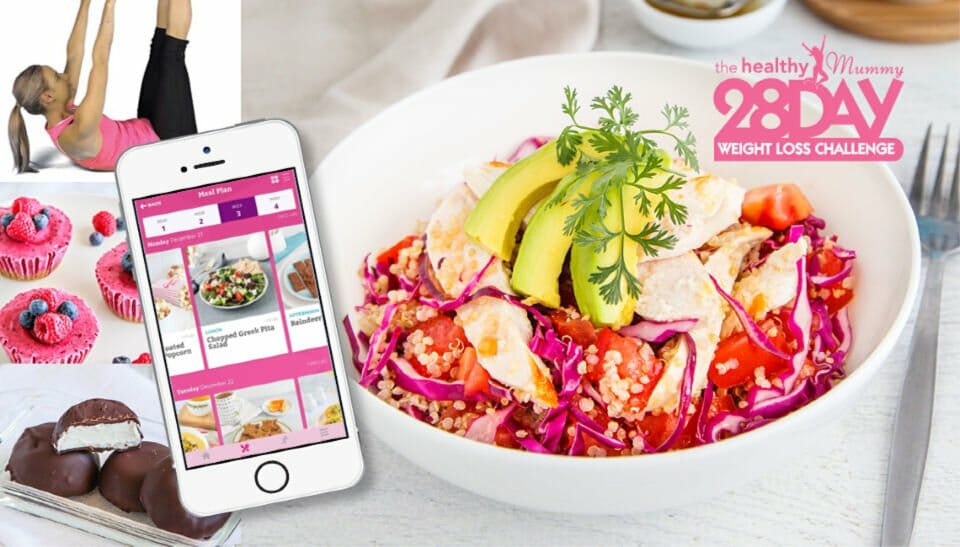 If you are interested in kickstarting your weight loss and want to improve your energy – not to mention – improve your overall health and wellbeing – our 28 Day Weight Loss Challenge is an awesome program to check out. 
Our 28 Day Weight Loss Challenge includes:
28 days of at home exercise routines (no gym needed) – with video instruction
Customisable and breastfeeding friendly meal plans (including a 7 day cleanse)
Time-efficient exercises for busy mums – under 30 mins
Challenge combines Pilates exercises with interval and circuit training (HIIT)
Suitable for basic to advanced fitness levels
Home to thousands of EASY-TO-MAKE recipes!
To learn more about our 28 DAY WEIGHT LOSS CHALLENGE CLICK HERE or PURCHASE SMOOTHIES HERE.