Mum With A Food Addiction Loses 50kg And Is Now Pole Dancing!
Healthy Mummy community member Brooke Stagg shares her amazing weight loss journey with us.  She's gone from being a self confessed food addict to a healthy, happy mum who has lost 50kg.
Brooke has found fun in pole dancing for fitness and has recently worn a work suit for the very first time.  Go Brooke! We are so proud of you and all the firsts that lay ahead.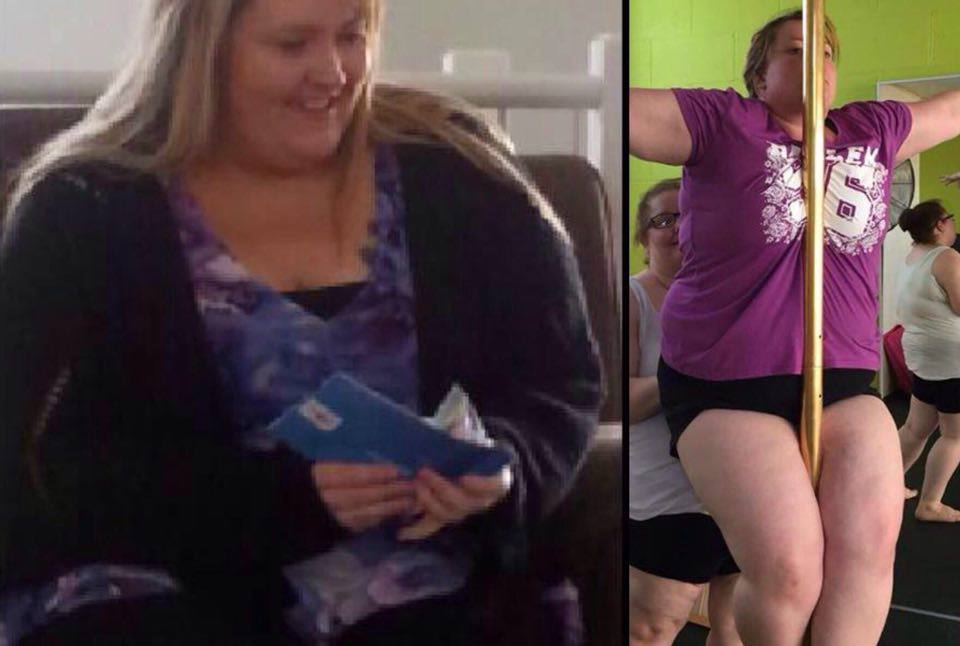 This is Brooke's story:
My name is Brooke Stagg I live in Southern Adelaide. I am just your every day busy wife, dealing with 4 little people (ages 9, 5, 3 and 2) with very strong personalities.
Being a parent is by far the most rewarding thing ever, but seeing how my body changed over the years is not.  I gained so much weight!
At 25 years old I was morbidly obese and living in denial. I was addicted to food and always hungry.
My food addiction was taking over my life!
My motivation
The thought of leaving my husband and children behind due to my poor diet and not looking after my body terrified me.
One day, after having spent many months reading about the inspirational weight loss stories on the Healthy Mummy Private Facebook Community, I convinced myself I could do this. I knew that losing weight was my responsibility and only I could lose it.
Sure, negative thoughts still crossed my mind. I wondered "What if I can't do this?". "What if this is just another wasted diet?". Over the years I had become a negative Nancy. I always had a million reasons why I was going to fail before I even started.
After ordering the Healthy Mummy smoothies, I knew there was no going back.  I decided to combine them with free recipes on the website.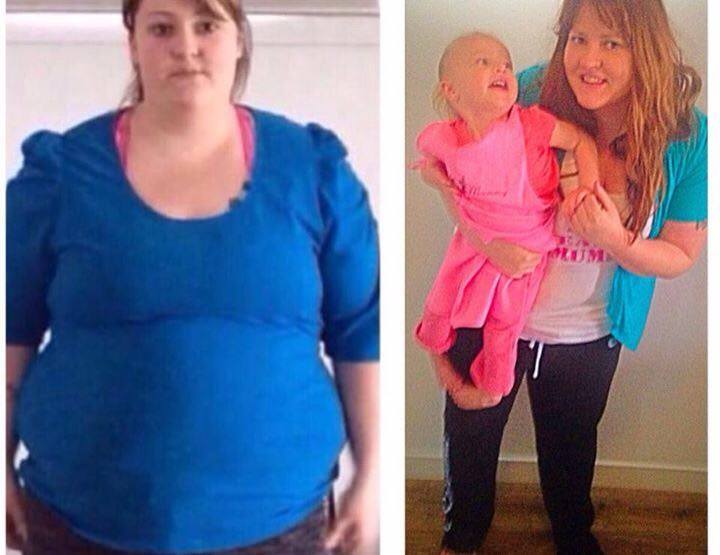 Morbidly obese
On May 8th 2015 it was time to face up to the truth and step on the scales. I was scared. I knew the numbers were going to be big but nothing prepared me for what I saw. My weight had escalated to 148.8kg, which is considered morbidly obese.
I was shocked and in floods of tears.
In that moment of despair I thought  "How did I get here?:" "What have I done to myself?".
In order to break my BAD habits I knew I needed to write down a list of what needed to improved upon. I then browsed articles on the Healthy Mummy website to gain knowledge and to be inspired.
28 Day Weight Loss Challenge
During the next 15 months drinking the smoothies and trying free recipes I had a few setbacks (including stress eating) but as soon as I joined the 28 Day Weight Loss Challenge back in July 2015, things turned around.
Family favourite recipes
As a busy mum, the customisable meal plan is perfect in helping me plan healthy family meals. Some of our favourite family friendly recipes are the Mexican lasagne, chocolate goji berri muffins, lean chicken burger with coleslaw and the lentil burgers.
Stepping out of comfort zone
Since losing 50kgs I have really stepped out of my comfort zone and have enjoyed activities such as pole dancing for fitness and I am now training for the colour run.
My wardrobe has also been completely transformed. I used to live in a pair of size 28 track pants that barely fitted around my bottom and were cutting into my over hang. I could never find comfortable tops that were long enough to cover my belly. Now after losing 50kgs I enjoy wearing everyday clothes like maxi dresses and the other day I wore a work suit for the very first time.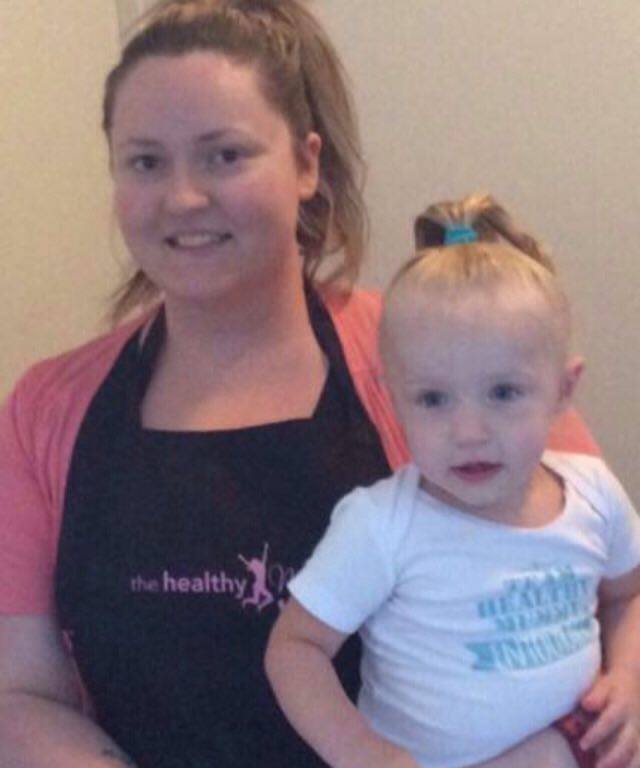 15 months on and I am still a Healthy Mummy challenge member. The challenge has helped me keep on track with my meals and my fitness.
I feel like a whole new person.
My tip to other mums is BELIEVE IN YOURSELF. If I can do it, you can too!!
Thank you, Brooke, for sharing your incredibly inspiring story with the Healthy Mummy community.
Join our private Healthy Mummy Lose Big Numbers Facebook group or read more inspirational weight loss stories. Get started with your Smoothies today or sign up to our 28 Day Weight Loss Challenge!