Mum is literally half her size after MASSIVE weight loss. Her pants prove it!
As seen in That's Life Magazine!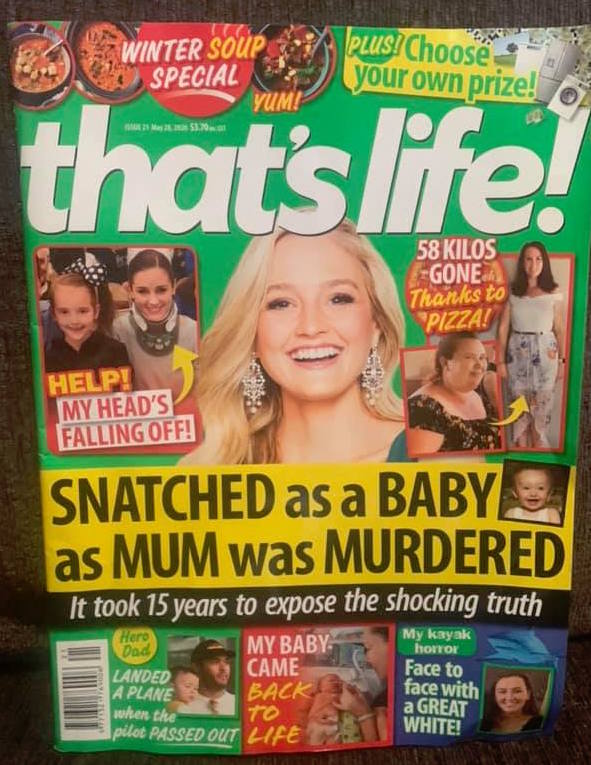 32 year old mum-of-four, Chelsea Dixon has literally halved in size in just 11 months by following The Healthy Mummy 28 Day Weight Loss Challenges. And the proof in in her pants!.
She reminds mums that while scales are important, they don't tell the whole story when it comes to weight loss.
It's important to celebrate the non-scale victories (NSV's). In Chelsea's case, it's how her clothes now fit. Wow!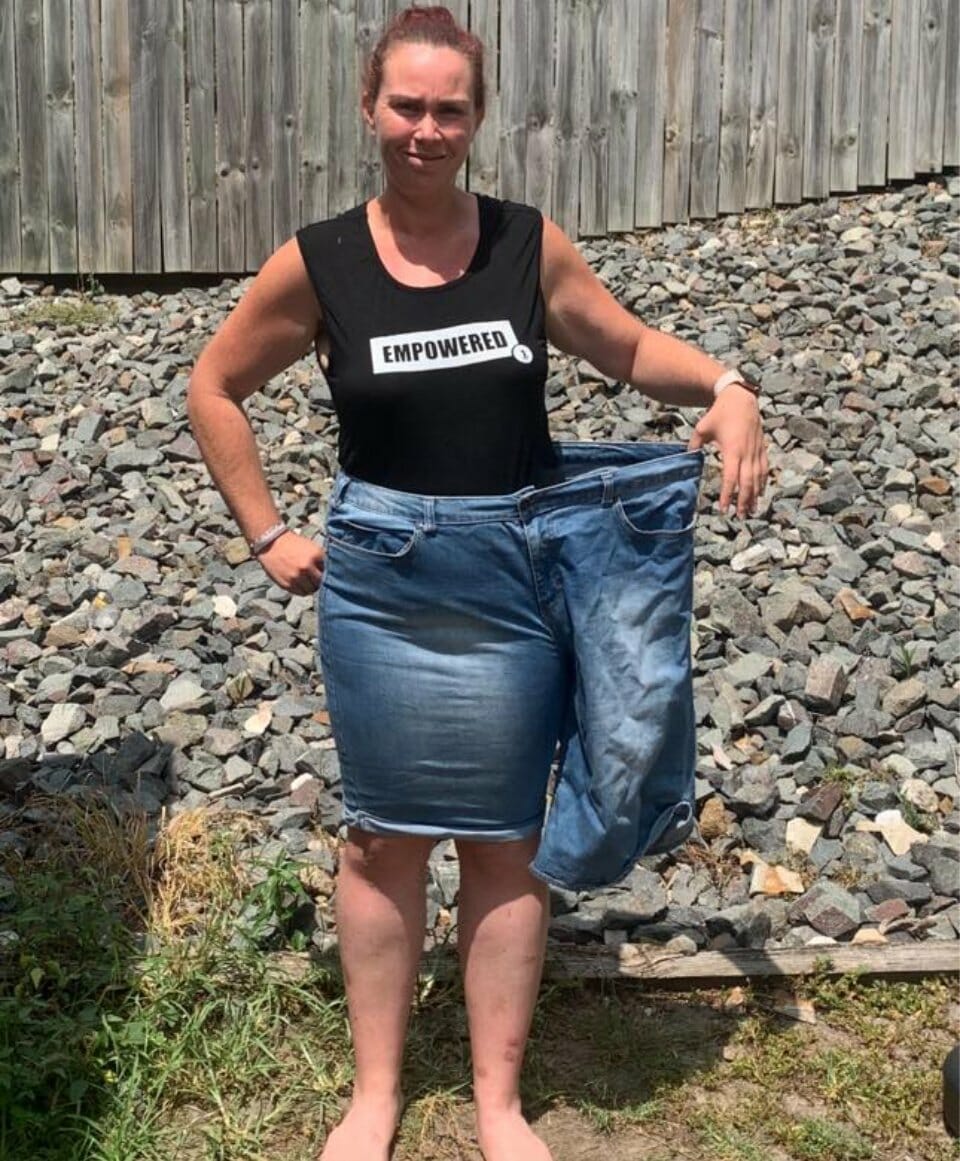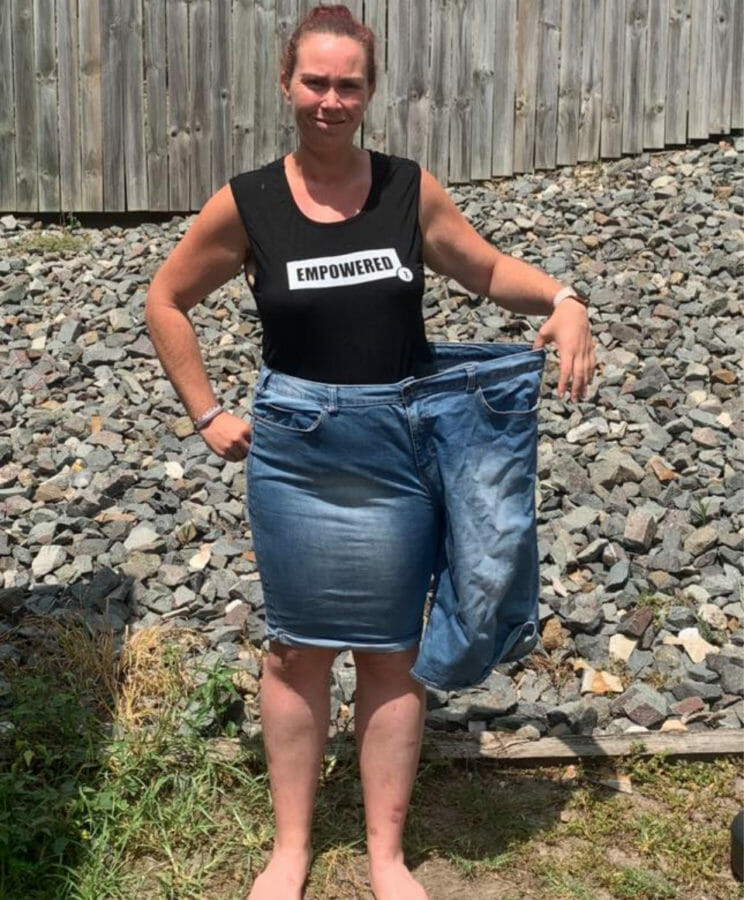 At The Healthy Mummy we love celebrating weight loss success within our community of our mums and seeing how much happiness, confidence and empowerment our mums have gained.
We believe that weight loss should not just be measured by the scales alone.  How our clothes fit is just as important. Read 4 reasons why scales don't always tell the truth.
This week we couldn't believe our eyes when mum Chelsea Dixon showed us her pants comparison from just 11 months ago. Wow!
Clothes comparisons are important
Chelsea says "I'm a huge believer in clothes comparisons. I love looking back and comparing just how far I've come but this one blows my mind!.
"I'm half my size"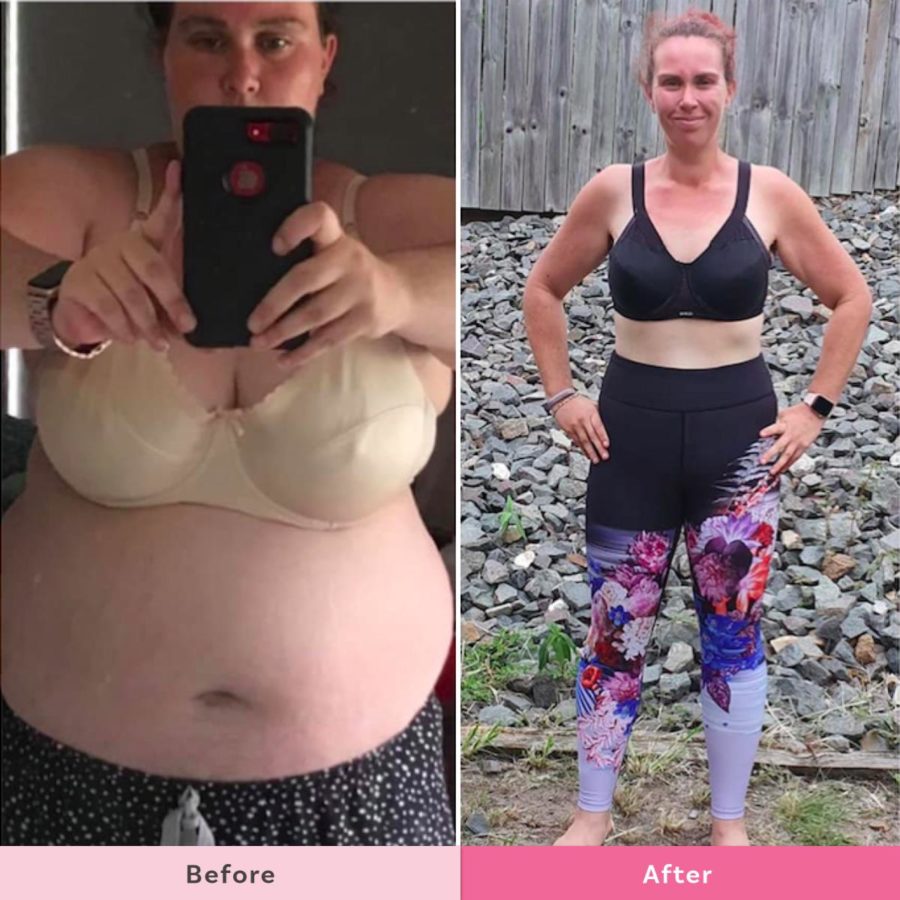 Healthy Mummy mum Chelsea Dixon first signed up to The Healthy Mummy 28 Day Weight Loss Challenges only 11 months ago and what she has achieved in that time is EPIC.
She says "I decided to start my Healthy Mummy journey in March 2019 and now January 2020 I'm literally HALF MY SIZE!.
I bought these shorts 5th December 2018 for my sons 5th birthday they were tight and only just fit".
Wow, what a difference Chelsea!
The Healthy Mummy 28 Day Weight Loss Challenges
Chelsea says "This is all thanks to The Healthy Mummy teaching me about fuelling my body the right way.
Teaching me that I can eat and lose weight and teaching me I can still have so many yummy foods and lose weight.
Also the support from this community is amazing. We all empower each other we all support each other". Join Private Healthy Mummy Facebook Support Group.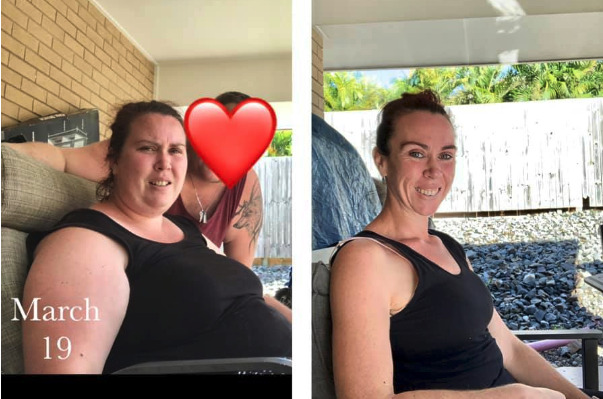 Weight loss is more than the number on the scales
Chelsea clearly has a lot to celebrate and this goes way beyond her new body and fitting into one leg of her pants.
The t-shirt Chelsea is wearing today sums up just how she feels 'EMPOWERED'. And so she should be!
She says "I am now not only the best version of myself for me but for my family. I'm happy I'm healthy I'm fit and becoming stronger.
I'm ready to enjoy being the best mum I can be and stop missing out".
I am enjoying that feeling of accomplishment".
Advice to other mums
Chelsea says "My advice is keep it simple and just do your best enjoy your journey.
It takes just 5 minute to do a lower body tabata workout from the The Healthy Mummy app – every little bit counts".
The Healthy Mummy team are so thrilled for Chelsea and would like to thank her for being such an inspiration to us all.
Inspired? See more epic clothing comparisons from mums following The Healthy Mummy 28 Day Weight Loss Challenge
Read: Mum is down 7 sizes after MASSIVE weight loss. Her shorts prove it!
This mum's pant size comparison after weight loss will blow your mind. 
Ready to Drop a Dress Size in 28 Days?
Never Go Hungry
Our program offers NO 1200 calorie restrictions
Workout at Home
Follow guided training videos with expert fitness instructors (no equipment needed!)
Feel Supported 24/7
In our private support groups with other mums just like you!
Eat Delicious and Healthy Food
With family-friendly, weekly meal plans & over 6,000 easy recipes developed by nutritionists
No lock-in contracts, cancel anytime.