This mum became a Healthy Mummy convert after it made her look and feel amazing!
This mum not only lost 19kgs in 12 months but feels lighter, more energetic and just generally more herself than she has in years and she attributes it all to The Healthy Mummy 28 Day Weight Loss Challenge. Read more of Julie's amazing journey.
After having her two sons Julie Scott knew she had put on weight but none of the restrictive diets she tried ever seemed to work, so she had all but given up. Then after her battle with cancer in 2017 the 51-year-old put on more kilos thanks to the life-saving medications and she knew it was time to make a change.
She had beaten cancer so she knew she could shift the weight and get healthy. A friend told her about The Healthy Mummy 28 Day Weight Loss Challenge so she decided to give it a go and after losing 19 kilo's in just 12 months she is looking and feeling better than she ever has.
"I am sticking to this – it's our lifestyle!!"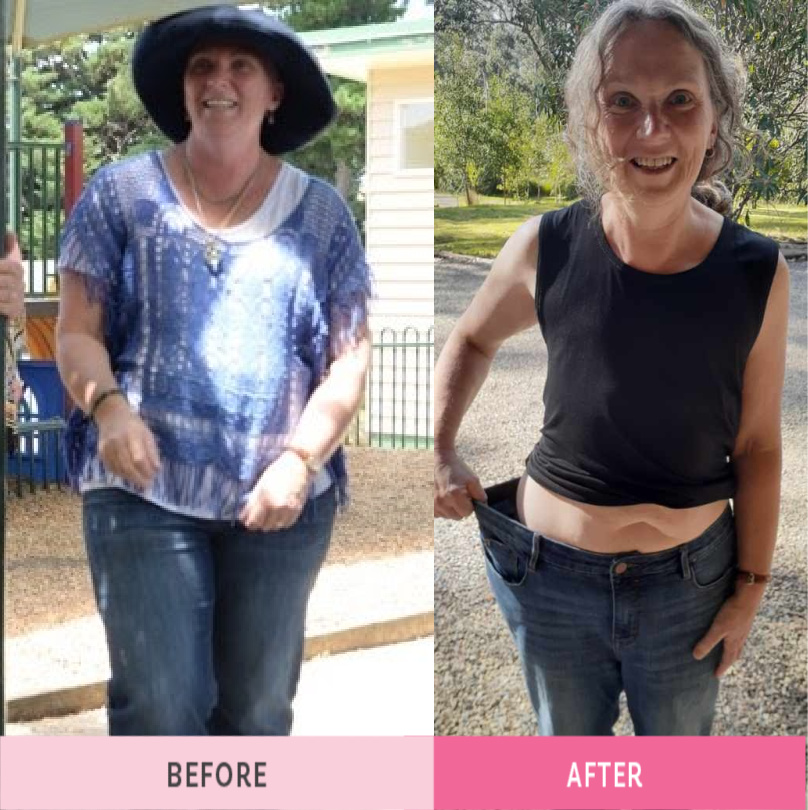 Weight loss results
It was no surprise that the scales had bounced up a few notches, but after trying diets with no luck previously Julie wasn't sure what she could do to move the weight.
"I knew I had put on weight after having kids and then more after my cancer treatment, due to medication. I had previously tried diets. Diets that cut out particular food groups. I never stuck to them and I thought these were the only ones around."
"Over the years I have tried different diets; cutting food groups out and skipping meals. What I discovered is I wasn't great at sticking to things – especially when I was hungry and tired. The more I tried and, didn't stick to it, the harder I was on myself, and those around me."
But when she couldn't move after trying to do a simple task like putting on socks, she knew something had to change.
"One morning, I was sitting on my bed, trying to put my socks on. I felt stiff, and it was hard to reach. I had to sit on the floor. Once on the floor, I had trouble getting up. I knew summer was coming and I didn't want to feel uncomfortable and tight all the time.
A friend had spoken to me about Healthy Mummy and how it was changing her life. I decided to join. First, as a challenge member and then within weeks, I joined as a Lifetime member."
"Here I am, almost 12 months later and I've lost 19kgs!!"
She started with a simple goal, to lose enough weight that her pants would fit comfortably whilst driving but she never expected the full transformation she would go through.
"I started with Healthy Mummy in October 2019. I was 83kgs (158 cm tall). When I joined, I wanted to lose weight, but just a little bit – enough that my pants weren't tight when driving in the car over summer. I thought if I set out to try and lose a set amount of weight, I wouldn't lose any, or I would lose some and then put that, plus more, back on. I didn't want to set expectations as I'm not great at sticking to diets."
Like her small starting goal of just being able to lose enough to fit into her pants comfortably, Julie started small with the changes she made.
"I started with little steps – cooking a Healthy Mummy dinner that I knew my family would eat most nights. Then I introduced Smoothies as breakfast on the 2 days of the week I worked. I walked a few times a week and tried a couple of the at home workouts. Before I knew it, this was our lifestyle. Smoothies for me most mornings, and HM dinners for us at night. I was truly surprised at how easy it was."
But here I am, almost 12 months later and I've lost 19kgs!! I have gone from a size 16/18 to a 10/12. I am not at my 'goal' weight, but I am happier, fitter and nowhere near as tired as I used to be. "
It wasn't just Julie's body that was transformed however she saw a transformation in herself! She felt happier, lighter and more able to move through life with ease.
I can't believe the difference in ME! I haven't just lost weight but I now have a lightness in myself. There is room in my mind for happiness. For MY happiness. I know that sounds strange, but I think you know what I mean."
Julie's survivor story
Health and wellness wasn't a new concern for Julie after she battled breast cancer a few years before embarking on her new health journey.
"In October 2017 I was diagnosed with breast cancer. I had a right mastectomy followed by 6 months of chemo and 6 weeks of radiation. In June 2019 I had a left mastectomy. I felt heavy, tired, foggy in the head and I was cranky a lot – mainly with my family. Yet they had been the ones who supported me through everything. I felt like 'my bucket was full'."
But after surviving that battle she was ready for a new one and then she discovered The Healthy Mummy and has never felt better!
"12 months after starting Healthy Mummy, I am lighter – in body and in mind. I look back and can see that I blamed everyone for my weight. I felt uncomfortable and was hard on myself and everyone around me."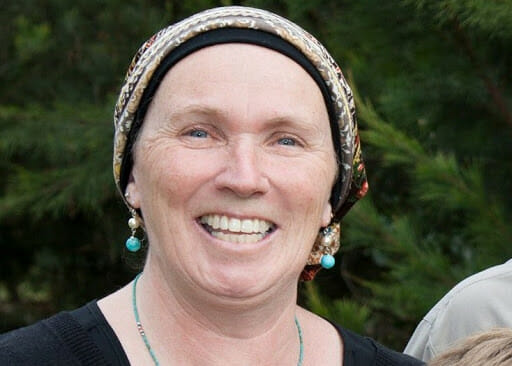 After struggling to put on her socks being the turning point for taking action Julie is now looking and feeling healthier…plus she can easily put on her socks.
"Now, I love walking and no longer feel uncomfortable putting my socks on."
"I'm not at my goal weight, but I have surprised myself with myself."
Here I am nearly 12 months later and I CAN DO IT!!!!! I'm still 'sticking to it'. This is not a diet. It is realistic. It's not a matter of 'sticking to it' if it's your lifestyle. This is us. The kids used to say 
'Is this a Healthy Mummy dinner?', but they haven't asked that for a while. It's the way we live now. I am more aware of my body and more aware of the way we live."
"When I started Healthy Mummy, I could barely walk the length of our street and back. Now I walk every day and do the Healthy Mummy workouts two or three times a week. I feel lighter. I can move around easier. My skin feels better and I feel I'm a happier, brighter person. I feel like I have more room in my mind for happiness. I'm not always thinking about how to change my life and I'm not blaming myself or others for how uncomfortable I feel. An extra bonus to losing weight is the doona seems bigger!! I can wrap it around me with some to spare."
Favourite workouts
She never liked the gym and would never consider herself a 'gym' person so the ease of being able to work out at home was really attractive to Julie.
"I love the new weights workouts with Wendy, Dance Strong and Dance Fit.  I'm not a very coordinated person, so I love that I can Dance in my own home."
What does a day on a plate look like for Julie?
"Before Healthy Mummy, I quite often cooked the same meals over and over. I love The Healthy Mummy variety. Don't get me wrong, we have our 'top 10' and they are often on rotation, but we love trying new recipes and deciding if we add it to our favourites list."
Breakfast
Mocha Wake Up Protein Smoothie (using the Tummy Smoothie powder or the Vanilla 45+)
Or Immunity Boosting Smoothie, or the One & Only Caramel Smoothie.
Lunch
Healthy sandwich or wrap (egg & lettuce, ham or tuna)
Hidden veggie sausage roll
Haloumi and Zucchini fritters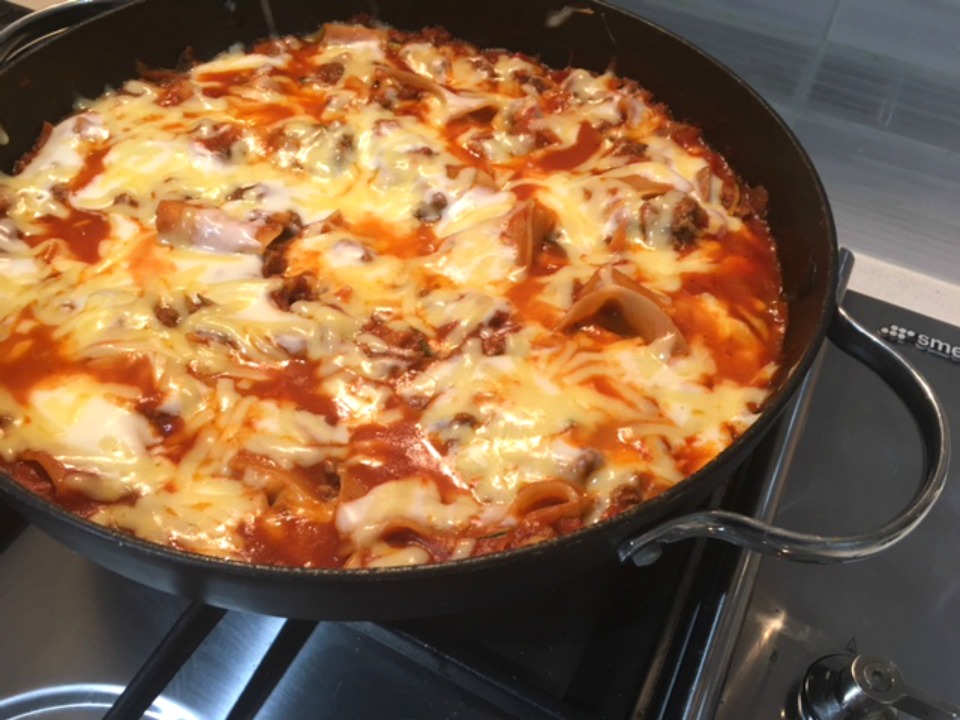 Dinner
Stovetop lasagne
Satay Chicken with noodles
Gnocchi with beef ragu (slow-cooked)
Slow-cooked Asian chicken
Tomato Gnocchi recipe
Snacks
Healthy Mummy double choc snack bar
Blueberry scones
Crackers with tomato and cheese
Hummus and Veggie sticks
Flourless Chocolate cake – for dessert!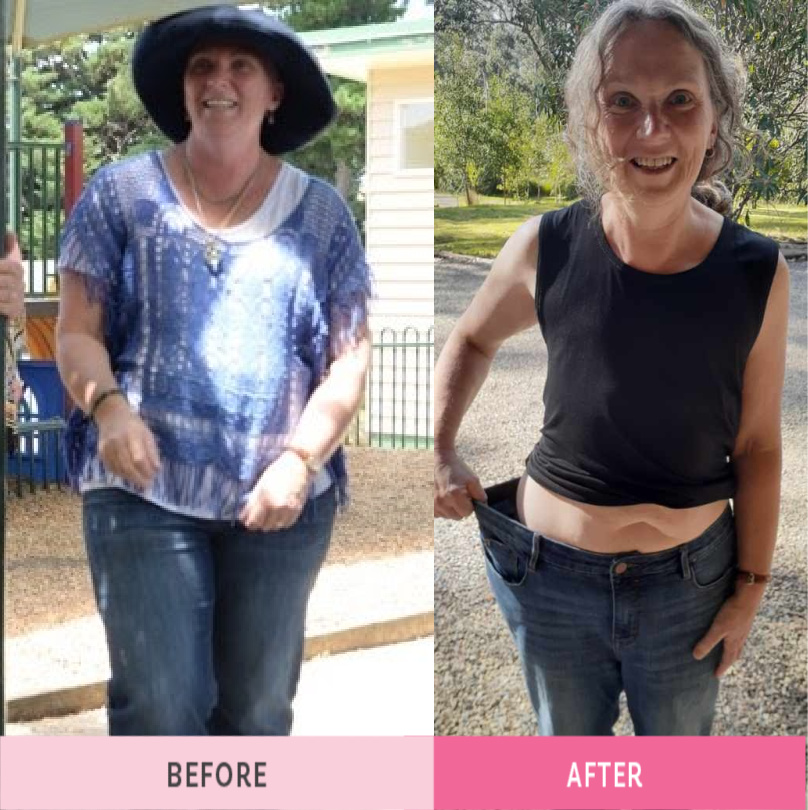 Top tips to weight loss success
Slowly but surely.  Believe in yourself – remember the weight didn't go on overnight, so it won't come off overnight (

I read this on the HM social pages and remind myself of this a lot)

Consistency – don't give up (even if you have a day full of eating). Each habit you change is a change, and before you know it you have different habits and this becomes 'just the way you live'.
Drink lots of water – I think the more water you drink, the more you want to drink. Always have a bottle in the car.
Advice for other mums starting or on their weight loss journey
When it comes to advice for other mums who might just be starting this journey or are struggling to get through? Julie wants to remind them that healthy weight loss is a long term thing and won't happen overnight but if you push through you will get there.
"Keep it real and doable for you and your family.  Don't try and change your entire lifestyle in one or two days.  It has taken a long time to get where you are today, so changes won't happen overnight.  Even small changes are changes and need to be celebrated."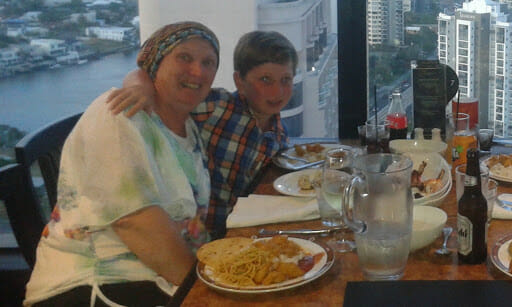 What is the biggest lesson Julie has learnt from her journey?
Like the L'Oreal ads always say, but now Julie actually believes that she is worth it! Plus all the memories she is making with her kids just adds to the health benefits that come with The Healthy Mummy lifestyle.
"That I am worth it.  My kids when they are older, will probably not remember the 6 loads of washing I did each week, but they will remember me playing and walking with them.  They will remember me joining in and laughing.  I have also learnt that it's ok to have a hot jam donut on a Sunday afternoon from the food truck up the road and not feel guilty about it!!!"
What does she most love about The Healthy Mummy community?
"I love how real the Healthy Mummy community is.  No airbrushing photoshoots.  Real women, Real stories.  There is always a REAL story, another woman can relate to."
This is what we love about our community too! We are all about real mums with real results in the real world!
Thank you Julie for sharing your story with us we are inspired by what you have been able to achieve and can't wait to watch you just keep kicking them goals!
Join Julie on the 28 Day Weight Loss Challenge!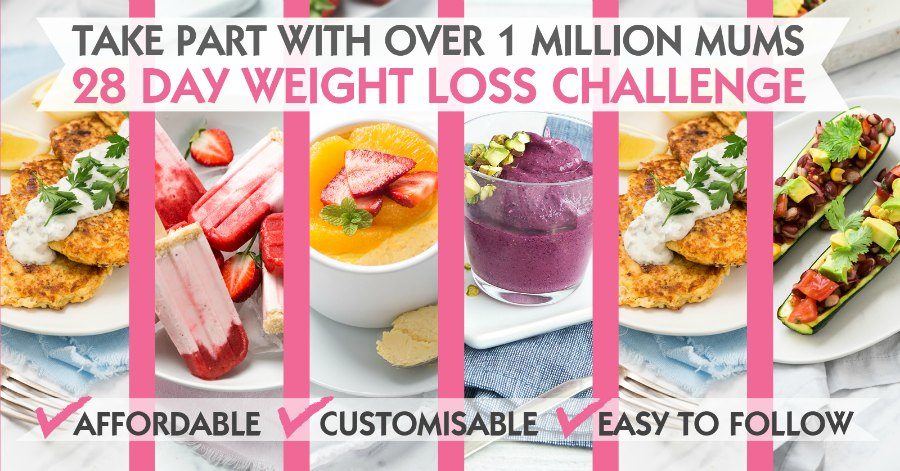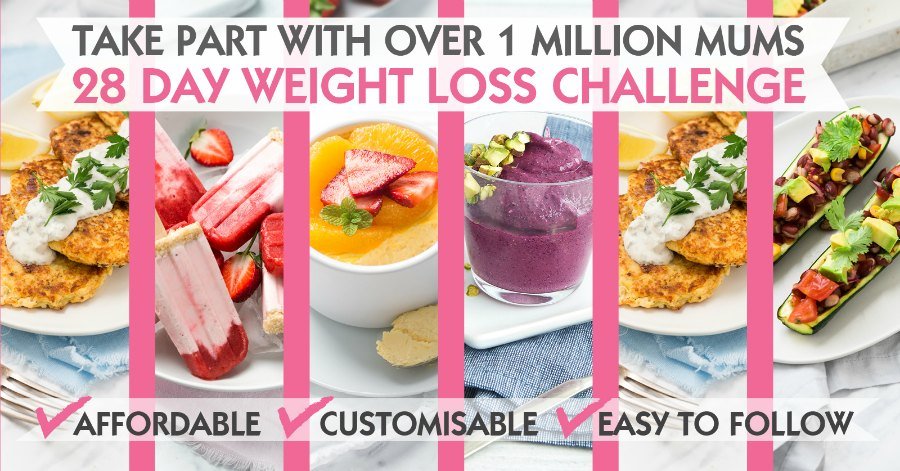 If you are interested in kickstarting your weight loss and want to improve your energy – not to mention – improve your overall health and wellbeing – our 28 Day Weight Loss Challenge is an awesome program to check out. 
Our 28 Day Weight Loss Challenge includes:
28 days of at home exercise routines (no gym needed) – with video instruction
Customisable and breastfeeding friendly meal plans (including a 7 day cleanse)
Time-efficient exercises for busy mums – under 30 mins
Challenge combines Pilates exercises with interval and circuit training (HIIT)
Suitable for basic to advanced fitness levels
Home to thousands of EASY-TO-MAKE recipes!
To learn more about our 28 DAY WEIGHT LOSS CHALLENGE CLICK HERE or PURCHASE SMOOTHIES HERE.