Mum loses 13kg and drops 2 dress sizes! 'Having a positive mindset is important'
Kiralee Wallis has lost 13kg by following the 28 Day Weight Loss Challenge and is now feeling back to her former self and more positive.
Kiralee Wallis has lost 13kg by following the 28 Day Weight Loss Challenge and is now feeling back to her former self.
The mum-of-one says when her son was six months old, she jumped on the scales and was "horrified" at the number she saw.
"I had gained about 15kgs in the last couple of years and I just wasn't happy," she admits. "I had gone from 75kgs in a size 12 to 89kg in a size 16 and I had never been that big in my entire life.
"I knew I had to do something to get my weight under control. I was unhappy and I would hide my tummy and big legs under baggy clothes and took no pride in how I looked because I thought I would just be the mum that will never get back to my size 12."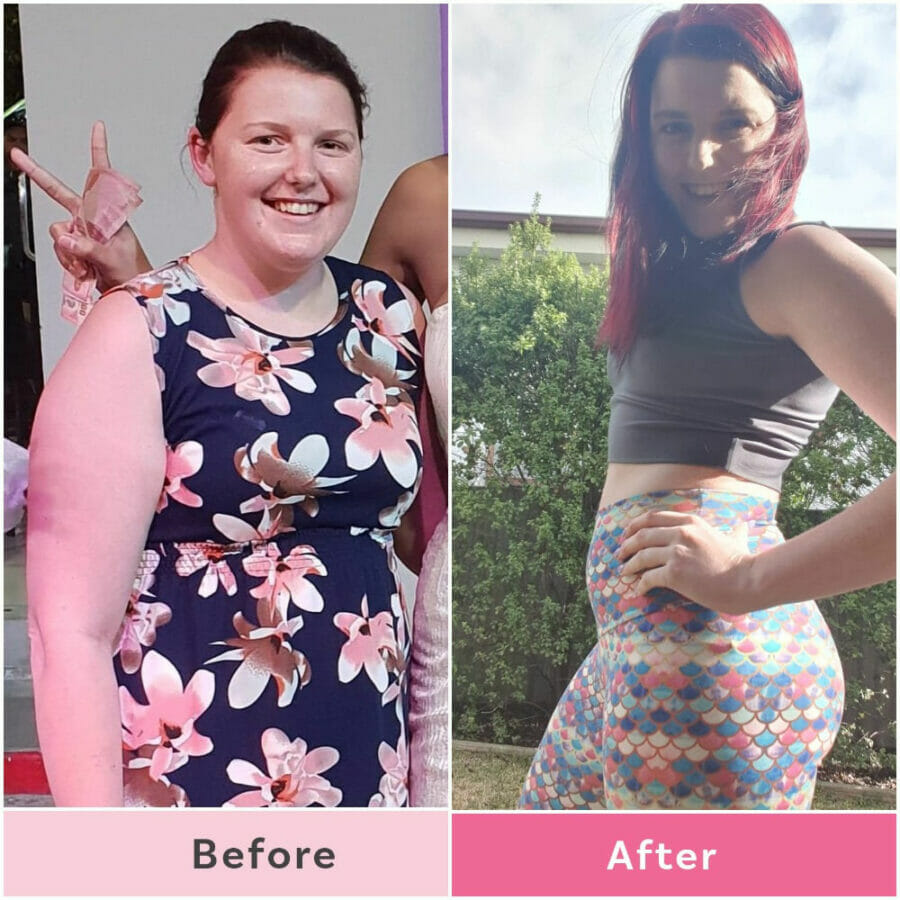 Mum loses 13kg by eating healthily and having a positive mindset
Sadly, Kiralee says she had zero confidence, felt unattractive and not good enough.
"I was ashamed of myself, felt I didn't deserve to be happy and fought my own negative opinions of myself daily and I knew this wasn't good for my own mental health," she says.
"I tried so many diets and shakes and none of them worked. I was about to give up when I found The Healthy Mummy and the rest is history!"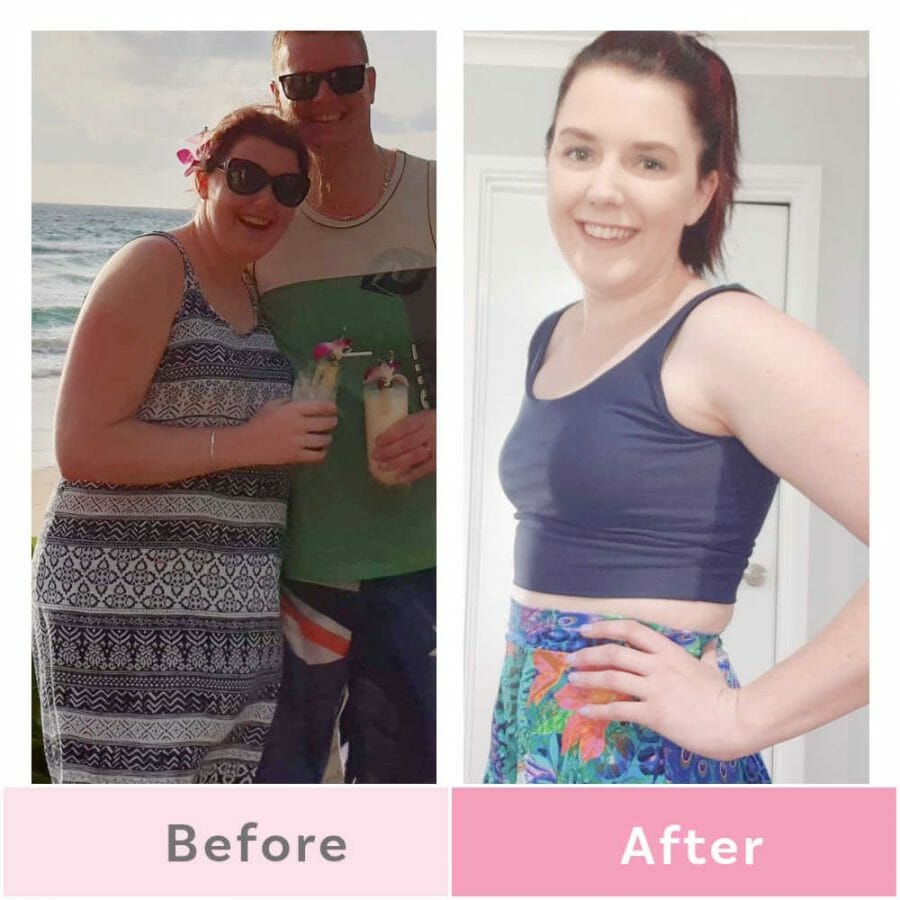 It's taken Kiralee 12 months of hard work to get this far and she still has a goal to lose another 2kgs off goal. And amazingly, her new lifestyle is rubbing off on her husband, as he's lost 10kg!
"I've been a lot happier and slowly gaining confidence in how I look. I feel fitter too and I can now run at least 2kms a day or walk daily," she says.
"I'm seeing myself as a confident, happy woman who is incredibly lucky to have her husband support her on this journey, we have done it together and my husband has also lost around 10kgs. I just want to be that mum that can run around with her kids."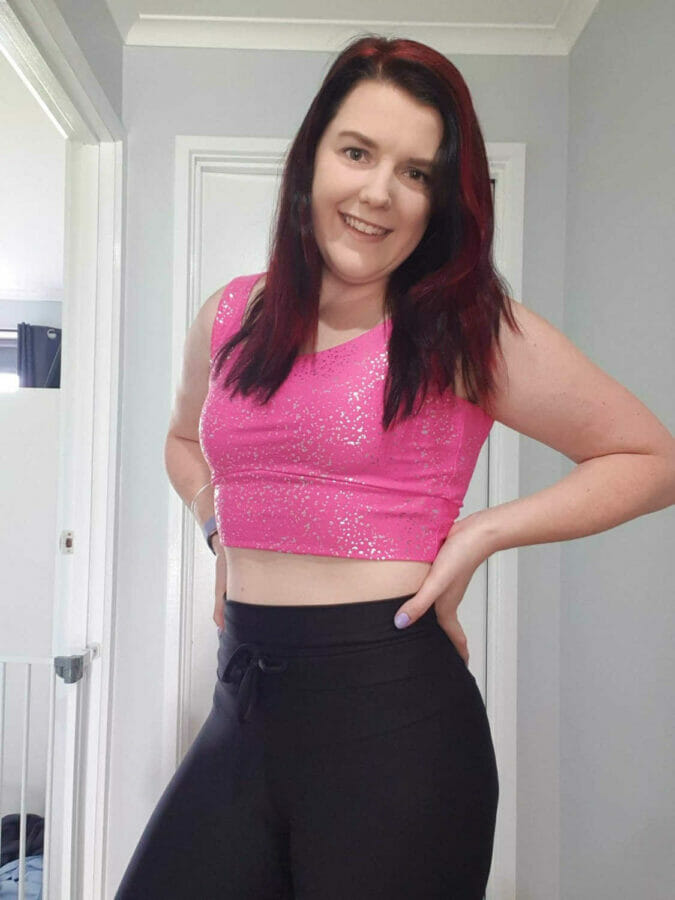 What a typical day looks like for Kiralee:
Breakfast: A Healthy Mummy smoothies or a healthy alternative of cereal
Lunch: Cruskits with Vegemite and cheese, a Healthy Mummy soup or Healthy Mummy smoothie
Dinner: Stovetop Lasagne or Devilled Sausages, Honey Mustard Chicken Salad or Bacon and Zucchini Frittata
Kiralee's three tips for success
1. Have a positive mindset. Make sure you want it as bad as I did. Make sure your 100% committed and have the right mindset so you will succeed.
2. Be organised. Organise your menu a fortnight in advance and do your shopping list. Utilise click and collect options to save money and prevent buying the chocolate that's on special.
3. It's okay to have bad days. If you slip up and over indulge, start a fresh the next day. Try not to beat yourself up. You will slip up occasionally and have that sneaky Mars bar but that's okay. Tomorrow is a new day!
"If I can do it, you can too! Believe in yourself and be 100% committed," she says. "If you're not 100% in, that's okay.
"Wait a few weeks and try again. It took me two go's. First time, I tried and wasn't ready so slipped up. Second time, I was ready and mindset was spot on so succeeded.
"And start with a small goal, work toward that and then make a new goal. Don't make your goals unrealistic or hard to reach. You will get there, it just takes time."
Are you ready to join the 28 Day Weight Loss Challenge?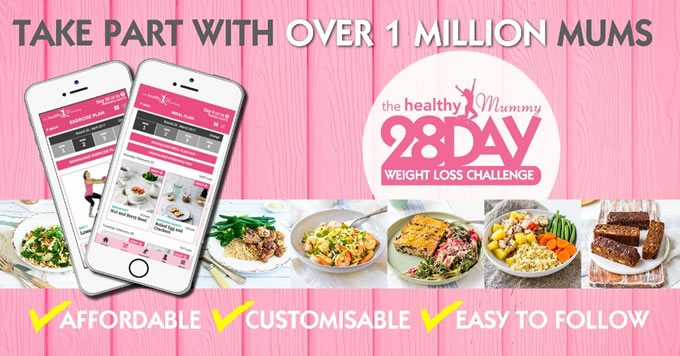 If you are wanting to lose weight and improve your energy – not to mention – help improve your overall health and wellbeing – our 28 Day Weight Loss Challenge is an awesome program to check out.
Our 28 Day Weight Loss Challenge includes:
28 days of at home exercise routines (no gym needed) – with video instruction
Customisable and breastfeeding friendly meal plans (including 7 Day Cleanse)
Time-efficient exercises for busy mums – under 30 mins
Challenge combines Pilates exercises with interval and circuit training (HIIT)
Suitable for basic to advanced fitness levels
Home to thousands of EASY-TO-MAKE recipes!
To learn more about our 28 DAY WEIGHT LOSS CHALLENGE CLICK HERE or purchase our Smoothies.