This mum loses over 17kg after she stops skipping meals
Did you know your weight gain could be happening as a result of skipping meals?
Yep, a common misconception is that by 'missing meals' you will reduce your daily calorie intake and shed kilograms. The thing is, while your calorie intake may (and we say may) be lower, there are many negative consequences of skipping meals. Some of these include heart disease, diabetes, a slower metabolism and in turn obesity.
Katie Shaw, who is a 28 Day Weight Loss Challenge member, says she saw HUGE progress on the scales when she decided to stop skipping meals.
This is her story and how her weight changed drastically following prioritising a consistent meal time.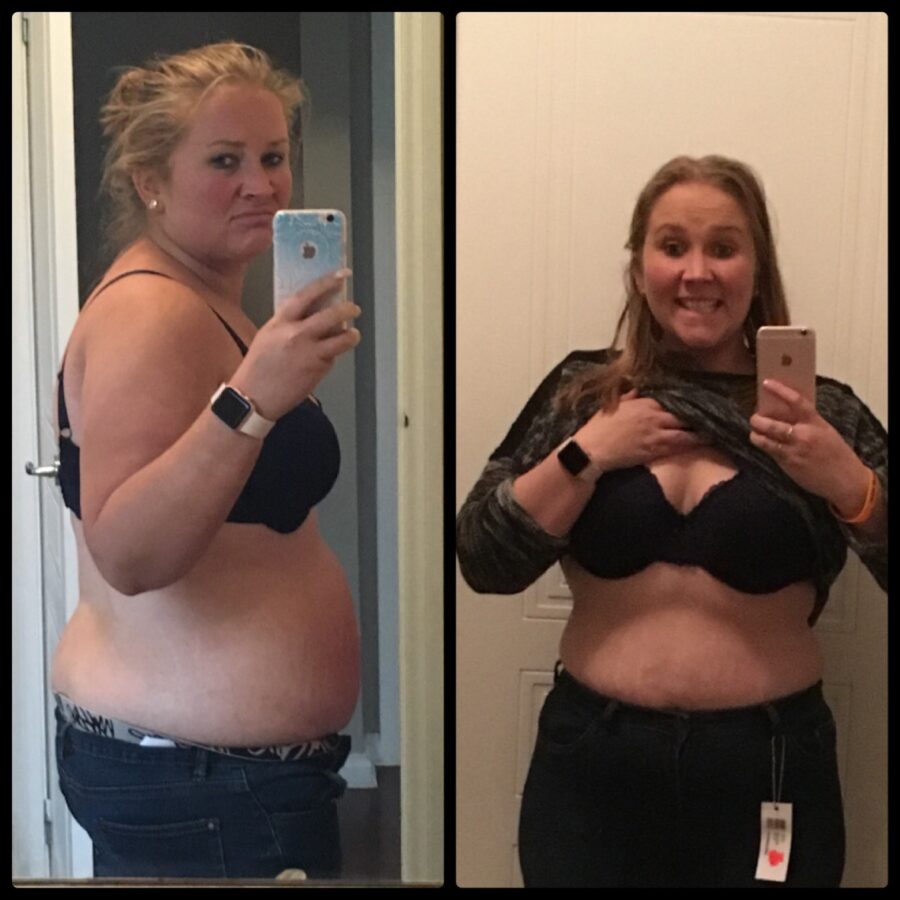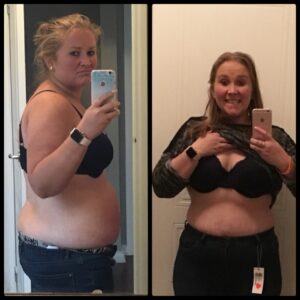 Katie felt tired and hungry – and would often binge on food
"I was a serial breakfast skipper, and I rarely ate lunch. I would drink several coffees to get me through the morning," she admits.
"Then 3 o'clock would hit and I would be so hungry, tired and craving all sorts of things. That's when my bingeing would start."
But after bingeing Katie would feel sick and then go to bed feeling bloated.
"I would then cave in to my cravings and just eat so much I would feel sick. Then by the time dinner came I would be wanting to eat again but something comforting, quick and easy," she says.
"I would pile up my plate and then stuff my face. When I got into bed at night I would just feel sick, bloated and I would have pains in my stomach. In the morning I would wake up still feeling so full.
"My eating pattern was all over the place."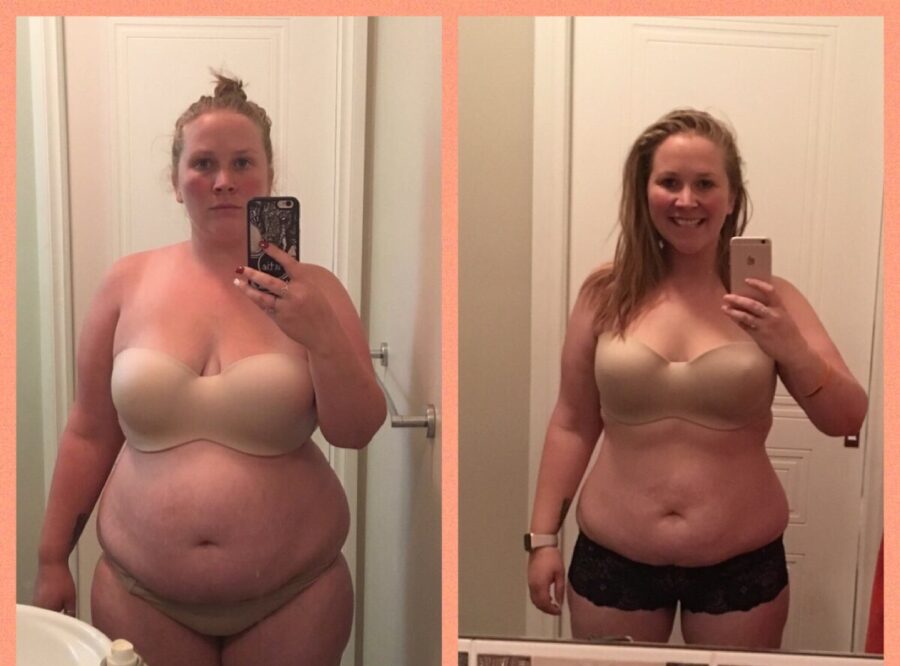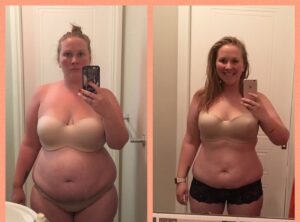 It wasn't just Katie's eating patterns that were out of whack, she says her exercise regime was non-existent too.
"And as for exercise, I would avoid any form of exercise at all costs. I had become such a home body due to how much I hated my body and how big I had become," she adds.
"But I was living life in a viscous cycle and I thought I would never find a way out."
Making BIG changes
That's when Katie discovered the 28 Day Weight Loss Challenge and also started including The Healthy Mummy Smoothies in her diet plan each morning!
"This year in January 2017 I decided it was time to change my ways and that I wanted 2017 to be my year of change. That's when I started my Healthy Mummy journey," she says.
"After one week of following the 28 Day Weight Loss Challenge Meal Plan and having smoothies for breakfast I already noticed a change."
Katie says she was eating the right amount of food each day, including snacks – and making sure she was eating the right portion sizes.
Check out some of her favourite meals from the 28 Day Weight Loss Challenge below.
What Katie makes:
1.Banana and Oat Pancakes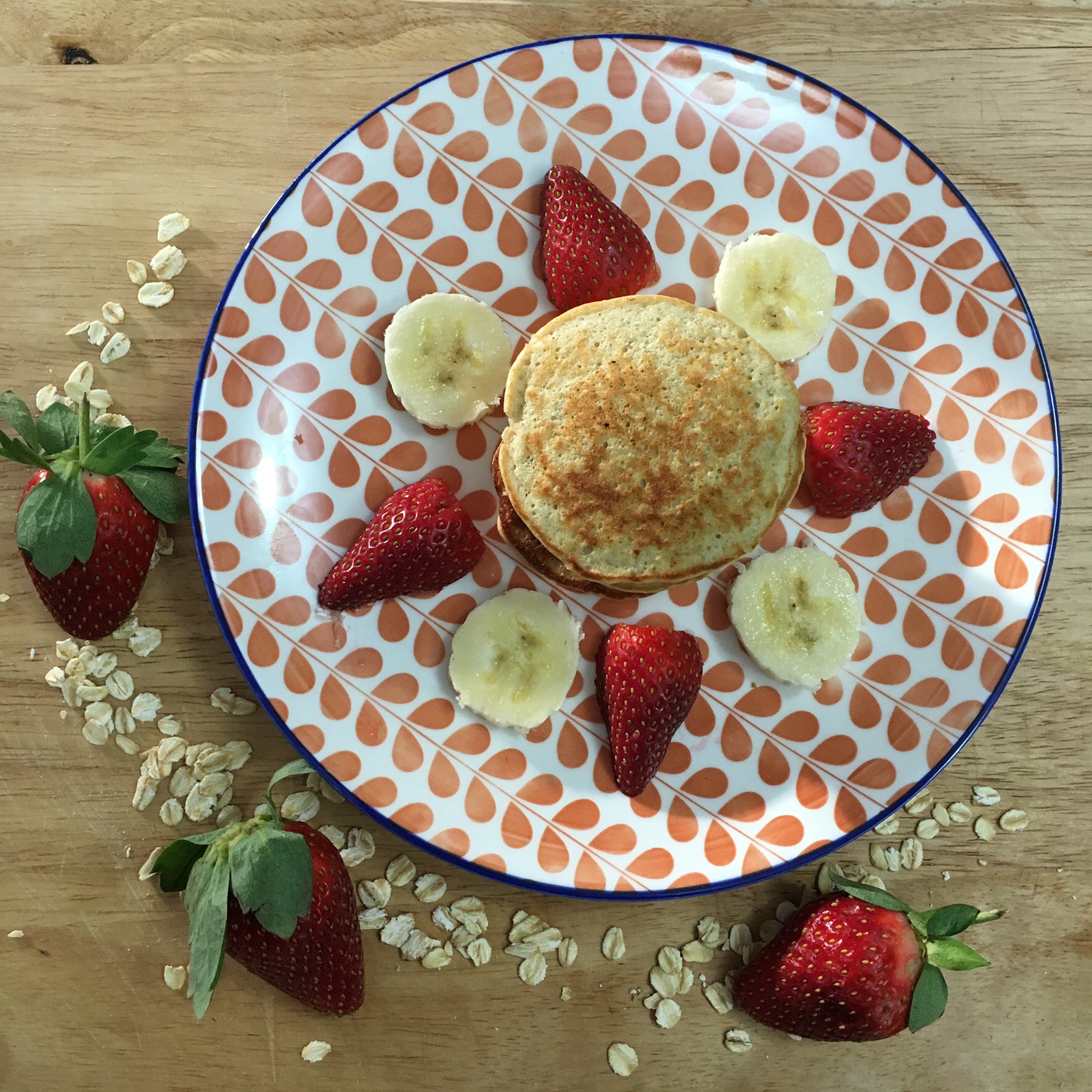 This breakfast meal is a great start to the day, and it's something the whole family will love. This meal is 389 calories per serving.
This recipe is available for Challenge members and can be found on the 28 Day Weight Loss Challenge recipe hub.
2.Thai Chicken Meatloaf
This is a twist on the traditional meatloaf using chicken mince and Thai flavourings, and it is only 349 calories per serve.
This recipe can also be found on the 28 Day Weight Loss Challenge recipe hub.
3.Chicken Fried Rice
A simple version of fried rice, packed with protein. Fried rice works really well with leftover pre-cooked rice too. This meal is 489 calories per serving.
Again, you can find this recipe on the 28 Day Weight Loss Challenge recipe hub.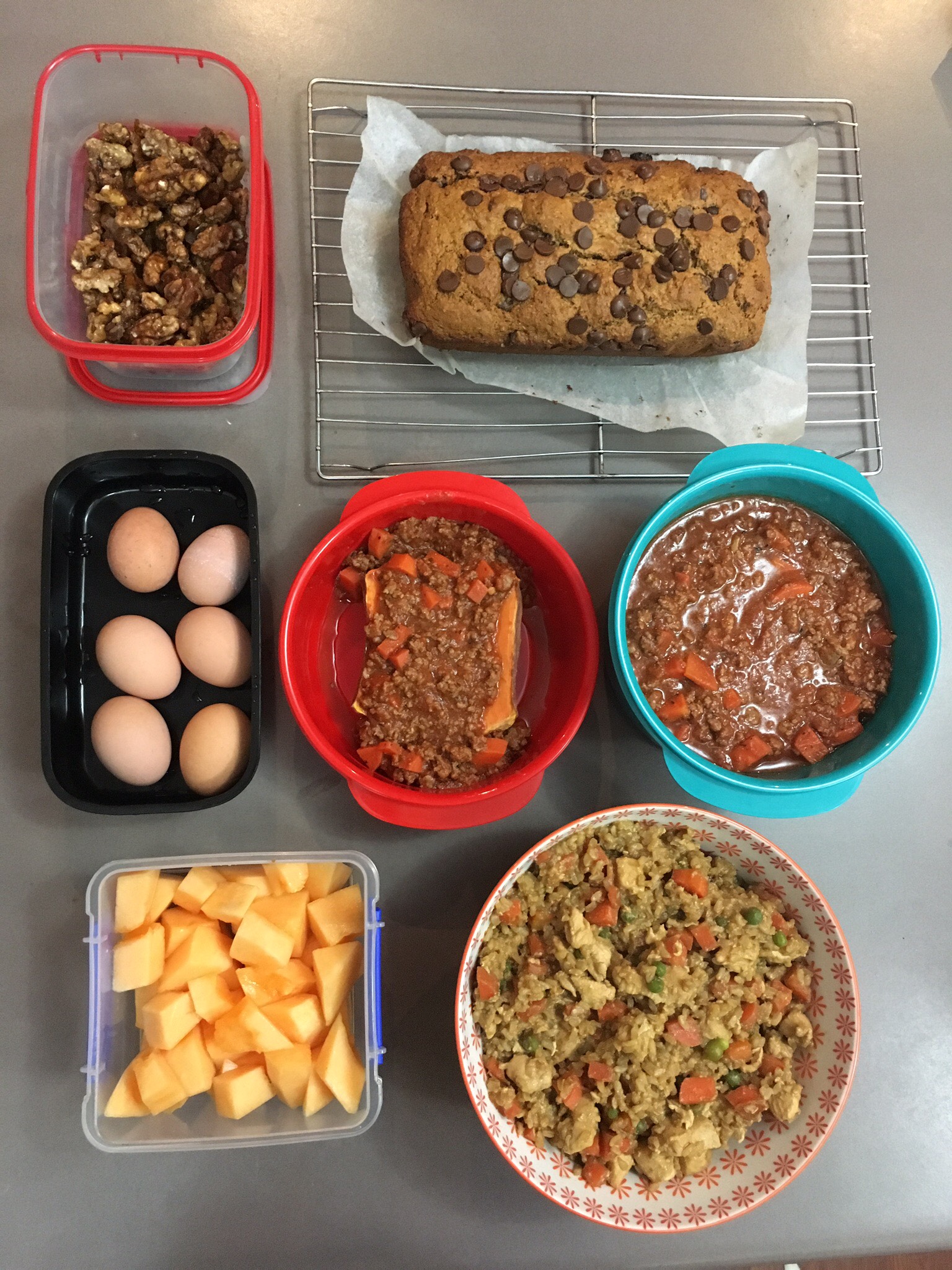 4.Cheese and Chilli Chips with Herby Yoghurt Dip
Cheesy chips are so easy to make. These ones have a bit of a bite with the addition of chilli flakes. But even if you don't like overly spicy foods, these should still delight with the cooling yoghurt dip. This recipe works out at 148 calories per serving.
Find this recipe on the 28 Day Weight Loss Challenge recipe hub.
5.Honey Walnuts
Make a large batch of these walnuts and store in a jar in the pantry to enjoy as snacks throughout the week. This recipe is 220 calories per serving.
6.Choc Chip Banana Bread
If you have a lot of bananas going ripe then here is a great healthy recipe that will make use of all the bananas and will create something super yummy that you and all the family will love – and that you will still be able to eat whilst on your healthy eating or weight loss plan.
The Choc Chip Banana Bread works out to be 118 calories per slice. Get this recipe here.
7.Hidden Veggie Bolognese
An easy to prepare bolognese sauce loaded with veggies to ensure the family is getting lots of nutrients without them even knowing! This works out at 275 calories per serving.
Find this recipe on the 28 Day Weight Loss Challenge recipe hub.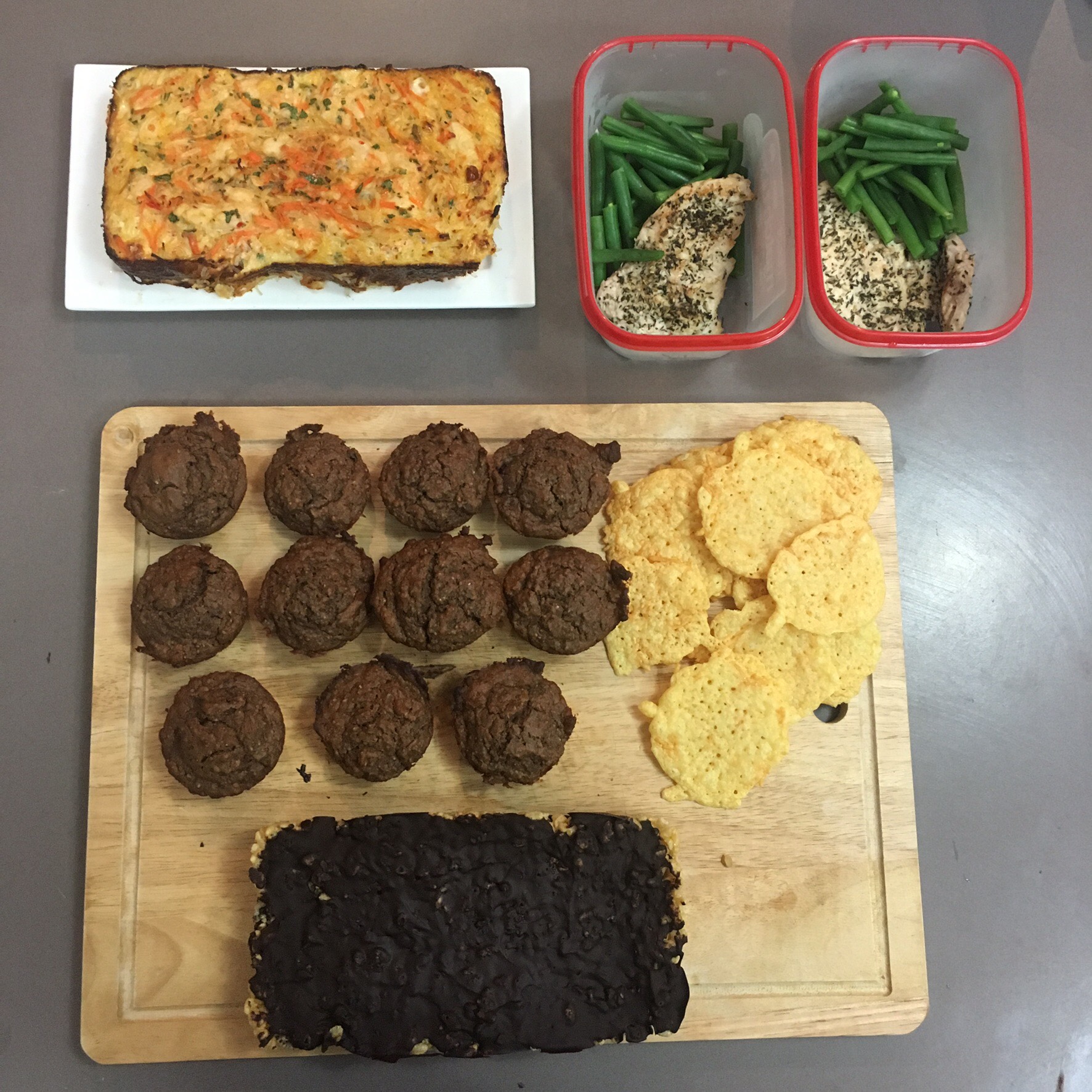 8. Peanut Bubble Crunch
With rice bubbles, peanut butter and chocolate, you will absolutely adore crunching this scrumptious slice as an afternoon tea treat.  What's more, they are only 134 calories per serve!
9.Chocolate Chip Muffins
With dark chocolate bits, these healthy muffins are a great snack for the whole family – plus, they're only 183 calories per muffin.
10.Seasoned Chicken with Beans
This is a simple dish to prepare and it's loaded with protein and fibre for a nutritious midday meal. This recipe works out at 355 calories per serving.
You can find this recipe on the 28 Day Weight Loss Challenge recipe hub.
Katie says she now feels less bloated and is sleeping better than ever, as she is eating right and following a meal plan.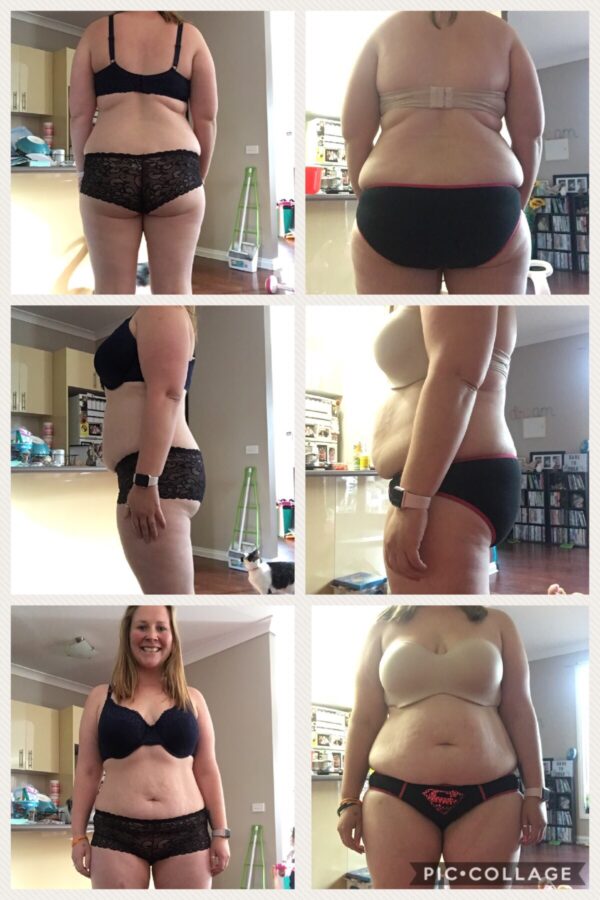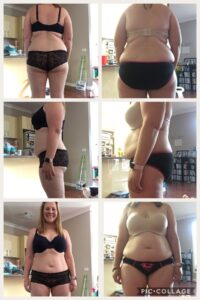 "I had energy. I wasn't bloated. I was sleeping better. I was feeling happier. I was having breakfast," she says.
"As time progressed I started losing more weight, my confidence increased, my life changed, I rediscovered happiness, I became so much more organised and I now have breakfast and lunch every single day."
"The Healthy Mummy has been the greatest thing (second to my daughter) to come into my life. I have fallen in love with exercise, I love being in the kitchen cooking up amazing healthy meals.
"I have lost 17 kilos, it has taught me about portion control, I no longer go to bed in pain and I absolutely love starting my day with a Healthy Mummy Smoothie."
You look amazing, Katie!
Take control of your weight with the 28 Day Weight Loss Challenge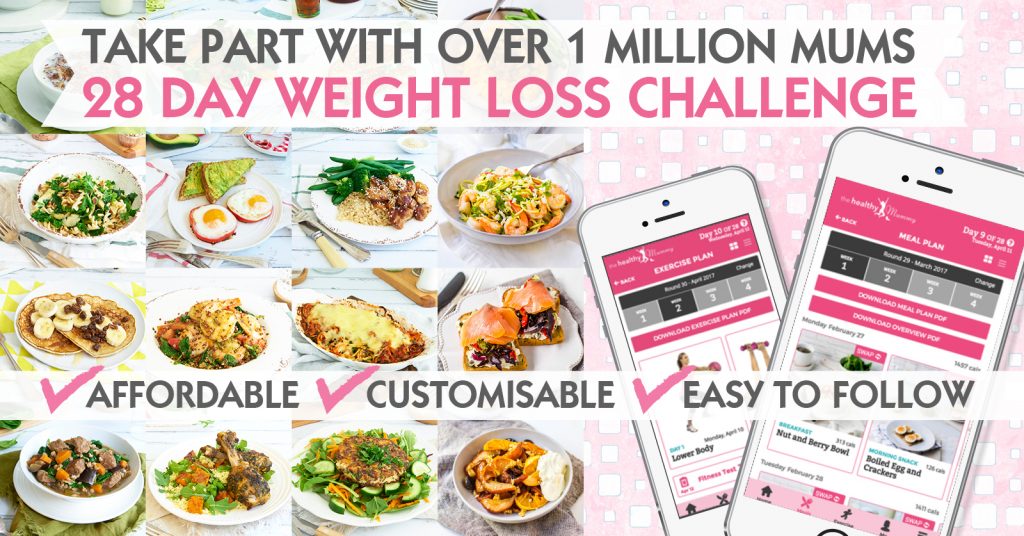 If you are inspired by Katie's before and after pics and want to take charge of your own health and weight – then join our 28 Day Weight Loss Challenge TODAY.
With more than 3,500 delicious (and healthy) recipes, 350 exercises & 24/7 support – the 28 Day Weight Loss Challenge  is designed (and proven) to help busy mums like you lose weight!
To learn more about our challenge OR to join – click here.