Mum loses 25 kilos using The Healthy Mummy's Keto Meal Plan AND eases her Lipedema
Not only has Lisa dropped 25 kilos in just 9 months on the Healthy Mummy's Keto Meal plan, she's also improved her Lipedema.
What an incredible result for Healthy Mummy Lisa!
Due to being diagnosed with Lipedema which affects fat in the body and the Lymphatic system, Lisa was recommended to adopt a keto lifestyle, so started to follow The Healthy Mummy's Keto Meal Plan. Not only has she dropped 25 kilos in just 9 months, the inflammation, pain and swelling in her legs has significantly reduced!
'I'm still shocked at how my body responded! The meal plan is amazing!'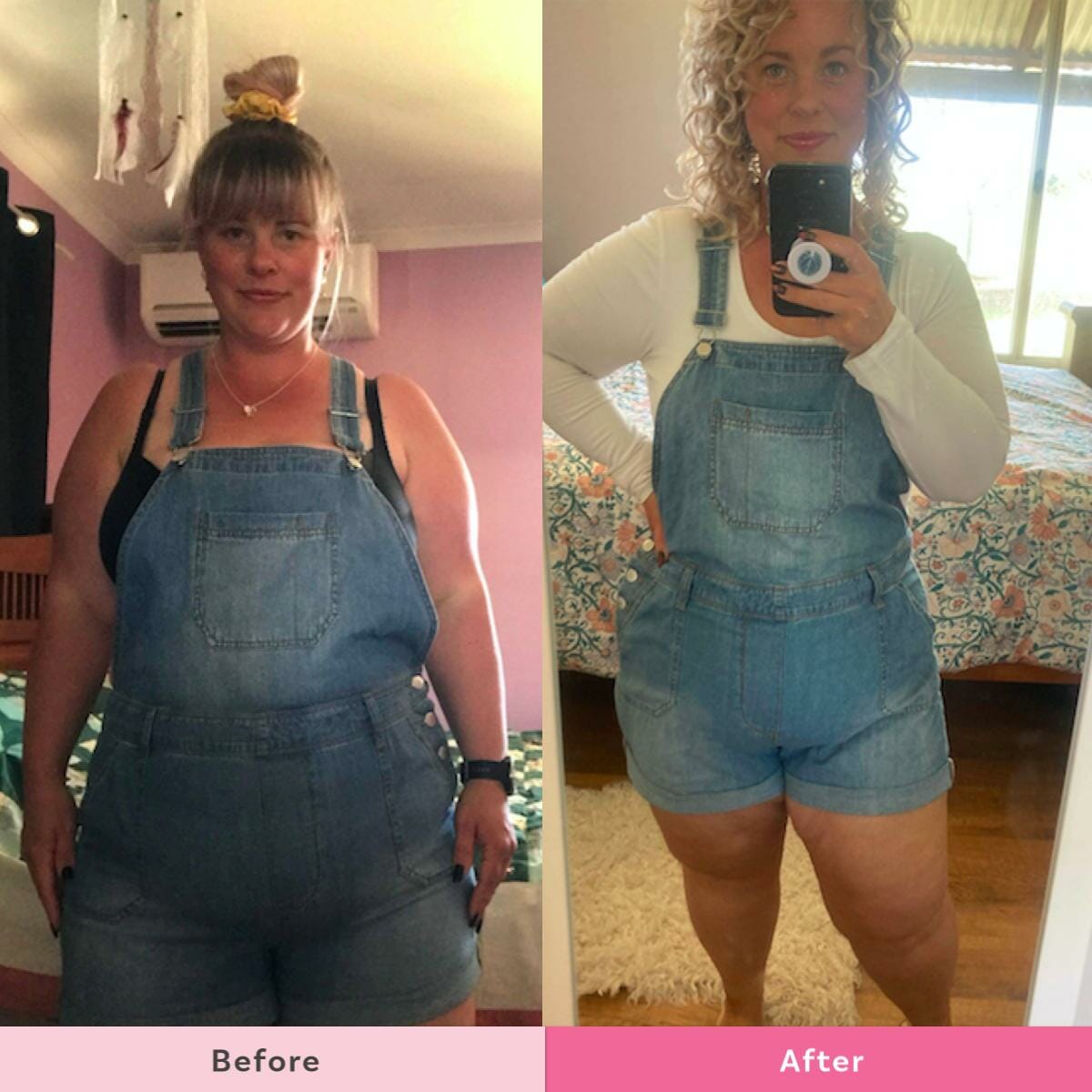 About Lisa
Lisa Porteous is 33 and lives in Northam WA. She has 4 children aged 10,8, 4 and 2. Her husband is a Fly In Fly Out worker so is away a lot of the time.
Lisa has been using the Healthy Mummy for around 7 years and initially lost 40 kilos.
'I then fell pregnant with my 3rd baby and I lost 15kgs after her birth before falling pregnant with my 4th. After she was born I initially lost 10kgs but couldn't manage to shift any more weight and began to gain weight.'
Suspecting something was wrong, Lisa went to the doctor only to be told that she could have Lipedema.
What is Lipedema?
Lipoedema is a condition where fat is distributed in an irregular way beneath your skin, usually in the buttocks and legs. Although it can initially present as a cosmetic concern, it can eventually cause pain and other problems and can often be mistaken for regular obesity or lymphedema.
Lisa explains, 'The lipedema fat cannot be lost with diet and exercise and causes a huge amount of inflammation in the body.'
After being referred to a specialist, Lisa was recommended a keto lifestyle to help reduce the inflammation which in turn would help with my pain.
Lucky for Lisa, being a member of the 28 Day Weight Loss Challenge gives her access to lots of different meal plans in the Healthy Mummy App like Hormone Balancing, Pregnancy and Vegan, and the meal plan options also INCLUDE one for Keto!
Healthy Mummy's Keto Meal Plan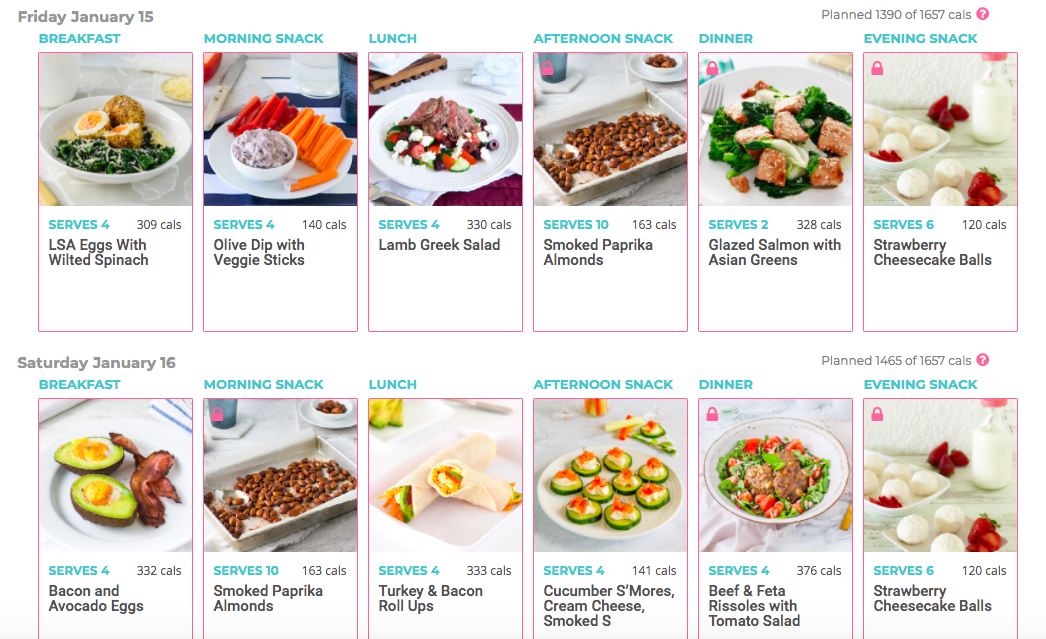 Ketogenic diets are characterised by the reduction of carbohydrate intake to less than 50g a day whilst increasing dietary protein and healthy fats. 
It typically consists of eating around 70% fat, 25% protein and around 5% carbohydrates. This reduction in carbs puts your body into a metabolic state called ketosis.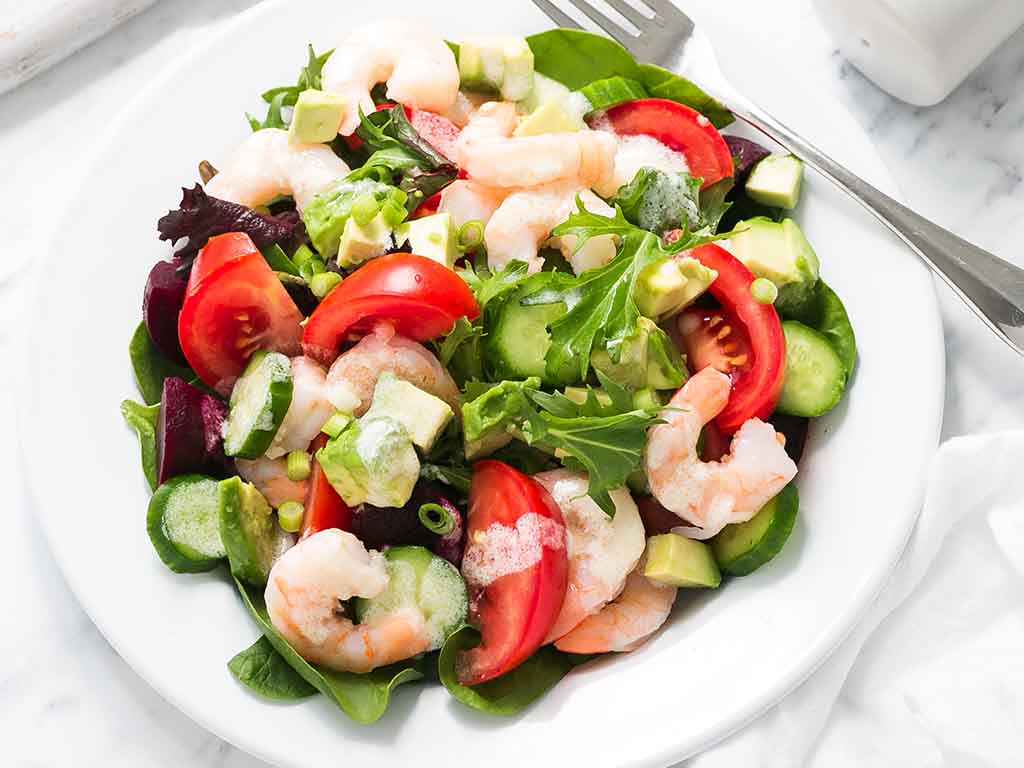 Your body's main source of energy is glucose, a type of carbohydrate. After a 3-4 days of following a Keto plan your body's glucose reserves run out, the body then switches to using ketones as energy. Ketones are produced during the breakdown of fats, making ketosis a reliable indicator that body fat mass is being lost.
How to make the Keto meal plan family-friendly
If you want to make this meal plan suitable for the whole family, you may want to increase the portions of protein and carbs for your kids or partner. For example,  you could simply add some, rice, pasta or potatoes as a side for them.
How Lisa dropped 25 kilos following the Keto Meal Plan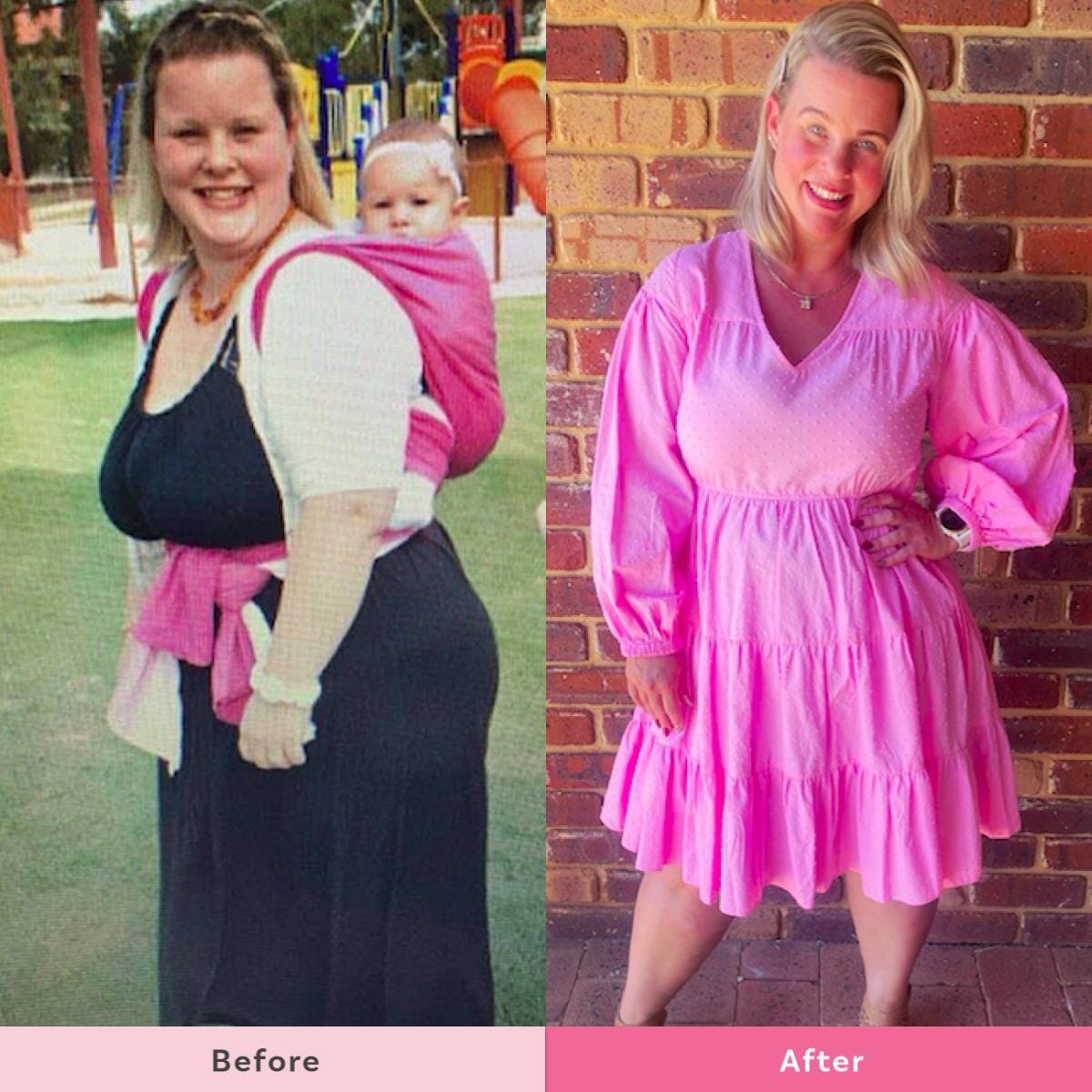 Lisa said, 'I started the Healthy Mummy Keto Meal plan in May 2021 and I'm still shocked at how my body responded! To date I've lost 25kgs and reduced my inflammation to the point that my pain is minimal and the swelling in my legs has lessened a lot.'
Incredibly, Lisa dropped from a size 22 to a size 14 when she first started the Healthy Mummy and now recently she's gone from a size 18 to a size 12.
Did you know Healthy Mummy Smoothies are also low carb?
Lisa has also managed to incorporate the Healthy Mummy Smoothies into her Keto meal plan due to them being packed with nutrients AND low carb.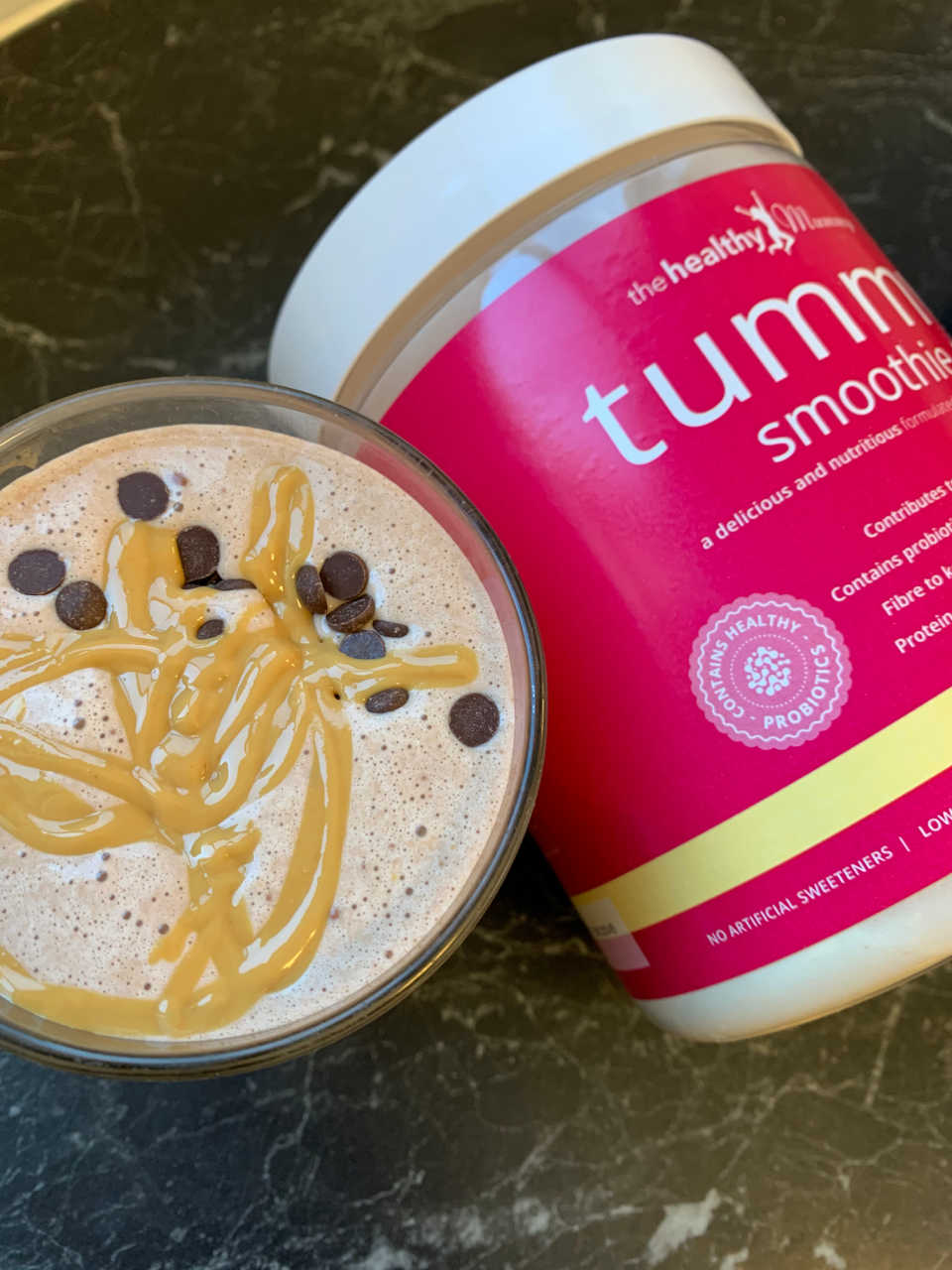 "I use the smoothie mixes on occasion when I feel like a smoothie, I love that they are quite low carb and I can work them into my keto diet."
"The meal plan is amazing"
"My favourite is the pecan nut fudge, such a good option when you are sugar free and feeling like a treat."

Get the recipe for Pecan Nut Fudge here
Lisa's Day on a Plate
'Most days I start with a bulletproof coffee, which is just black coffee blended with MCT oil, I find that it gives me energy for my mornings.
For lunch I almost always have, eggs and avocado with mushrooms or I like the pancakes from the app for a weekend treat.
Dinner always involves fish, chicken or pork with green beans or broccoli on the side. I've also been enjoying making the Mexican mince without the beans with a salad and avocado.
If I'm hungry in the afternoons I'll have what i call afternoon dessert. My favourites are the low carb Peanut Butter cups and the peppermint bombs from the app'.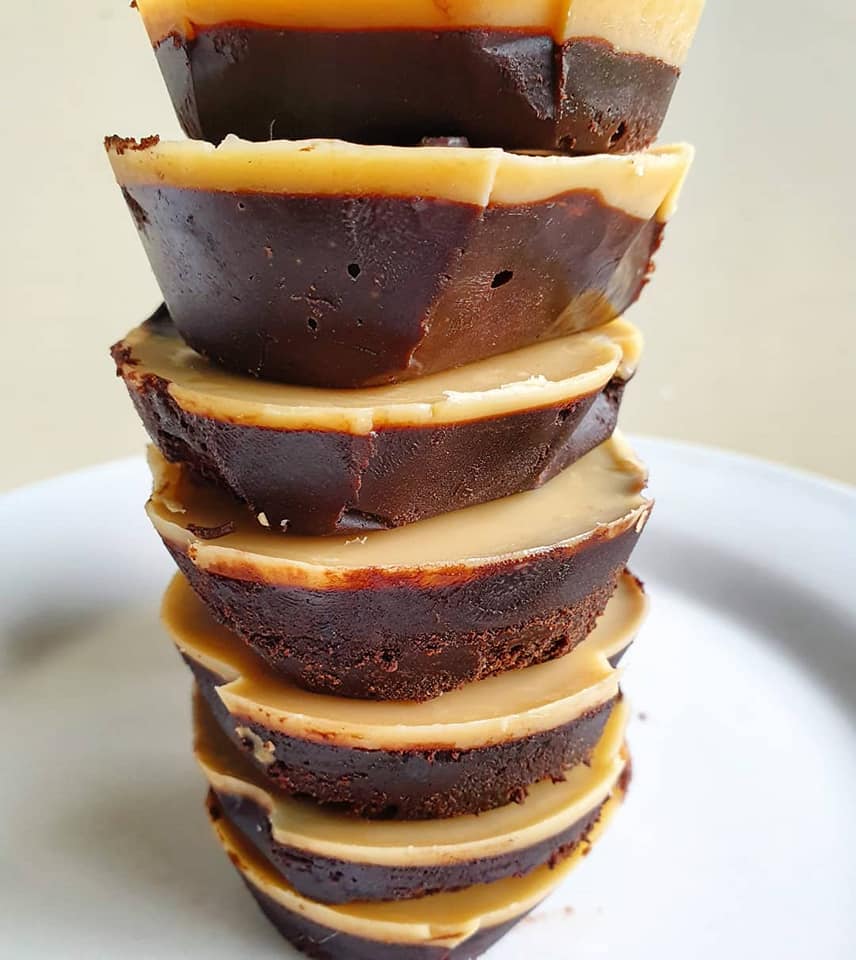 Get the recipe for Peanut Butter cups here
Adjusting to her diagnosis
Lisa admits that early on it was tough to adjust and there were days she wanted to quit, but the Healthy Mummy App with all it's incredible Keto recipes, made the process easier to handle.
Lisa says, 'At the start when I was overwhelmed with my diagnosis and feeling as though it was hard to adjust to keto but the Healthy Mummy App made it so much easier. I picked a few meals that were easy and that I enjoyed then just ate them on repeat until it started to become second nature.'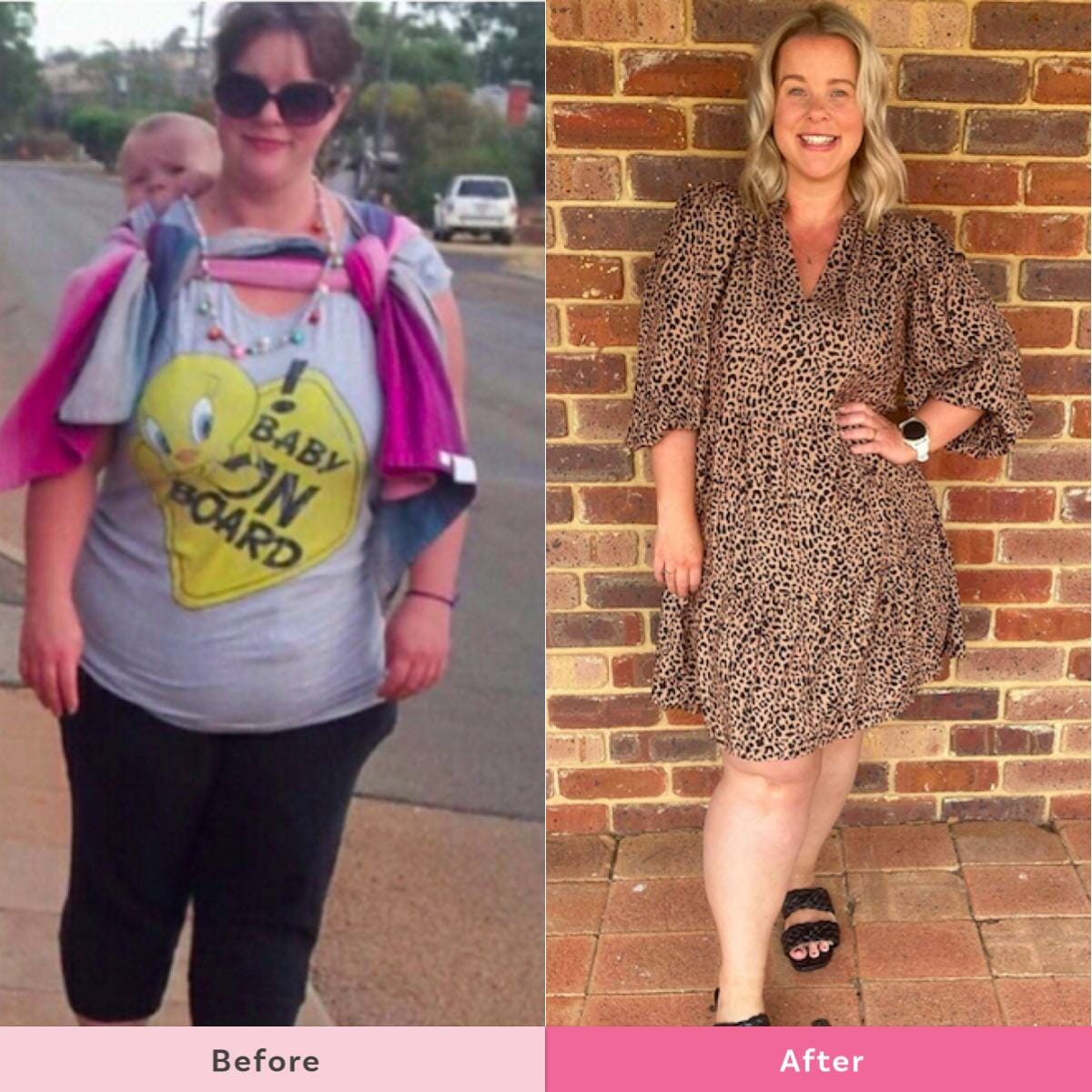 'Now I can feel in my legs if I eat something off plan, I have pain and inflammation and it's just not worth the days it takes to get back for me!'
While Lisa has enjoyed using the App for all the healthy Keto Meals, she has also found it useful for some of its other features.
'I love to walk with my kids and go on bike rides to stay active but my weight loss has mostly all been from my food plan. I like using the App for the yoga and meditation though, I find that it helps to reduce my stress!'
Sneak Peek Of what's on the KETO Meal Plan
Caprese Olive and Salami Skewers
This yummy snack is just like a pizza on a stick! With just 1.3 grams of carbs and 100 calories, it's nutritious and easy to prepare!
Get the recipe on the 28 Day Weight Loss Challenge
Tuna Stuffed Zucchini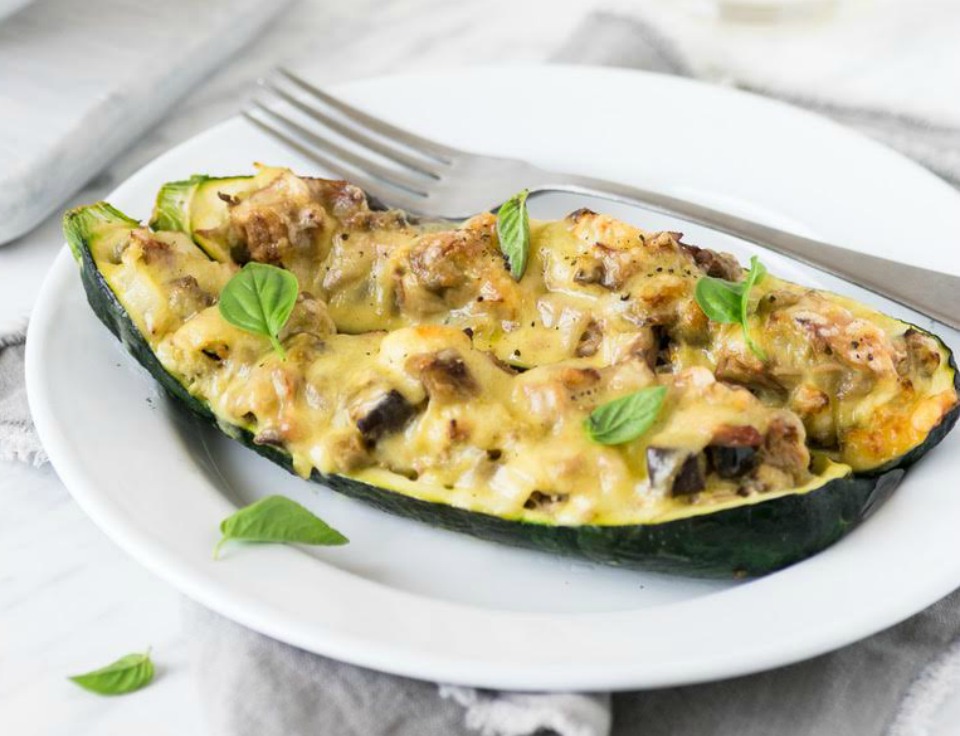 Tuna and zucchini are a great flavour match! Topped with cheese this makes for a super yummy and healthy meal. Under 5 grams of carbs and 363 calories.
Get the recipe on the 28 Day Weight Loss Challenge
Egg Breakfast Burrito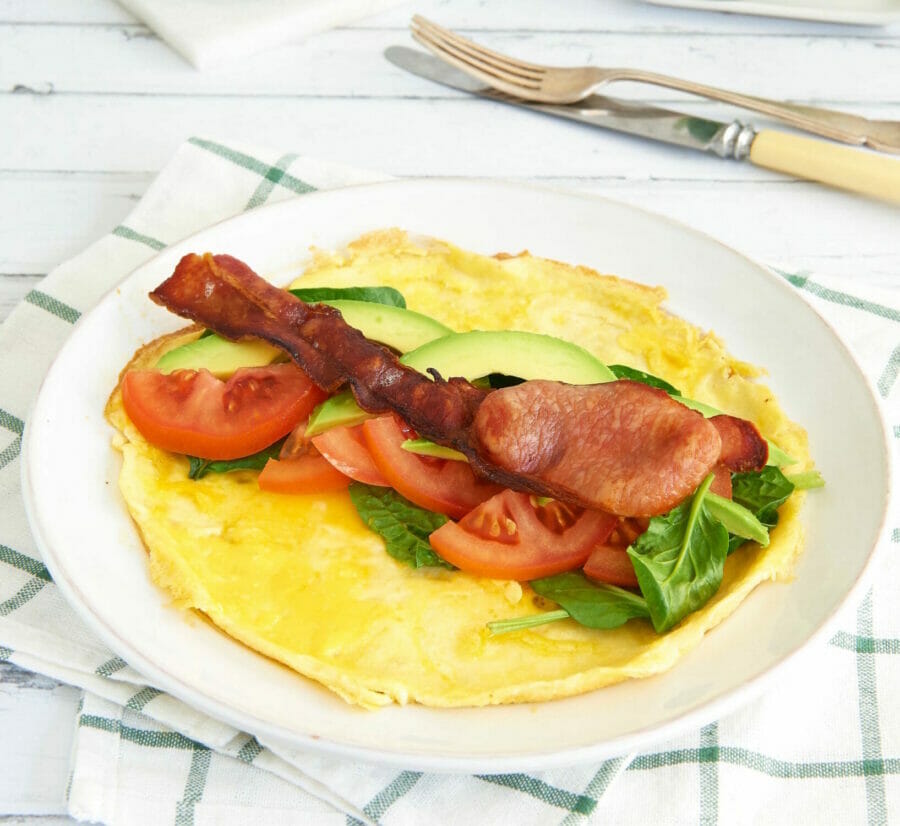 Eggs are an ideal food for a ketogenic lifestyle with great versatility. One large egg contains less than 1 gram of carbs. These gluten-free burritos are easy to prepare and loaded with protein and healthy fats. Just 368 calories.
Get the recipe on the 28 Day Weight Loss Challenge
Spanish Prawns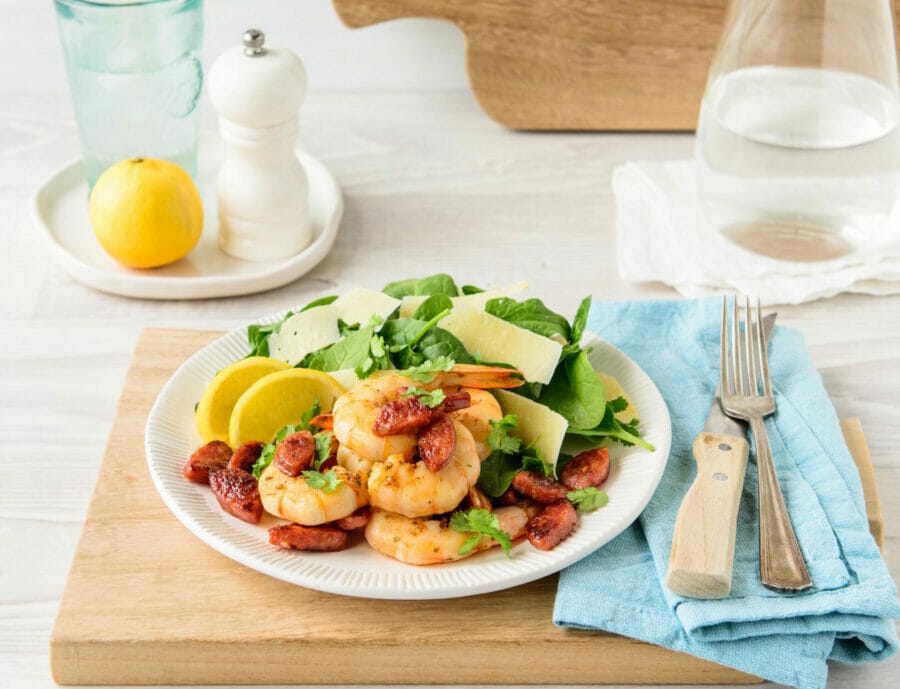 This is a Mediterranean inspired recipe that includes a classic combination of prawns and chorizo. It's packed with protein and tastes amazing!
Get the recipe on the 28 Day Weight Loss Challenge
Disclaimer: There are some rare medical conditions which preclude a ketogenic diet. Before embarking on a significant diet or lifestyle change, we recommend you should seek the guidance of a medical professional.
For more Keto Meal Plan Ideas and Recipes – see here!
Get access to the 5* Rated App Healthy Mummy App – home to the 28 Day Weight Loss Challenge!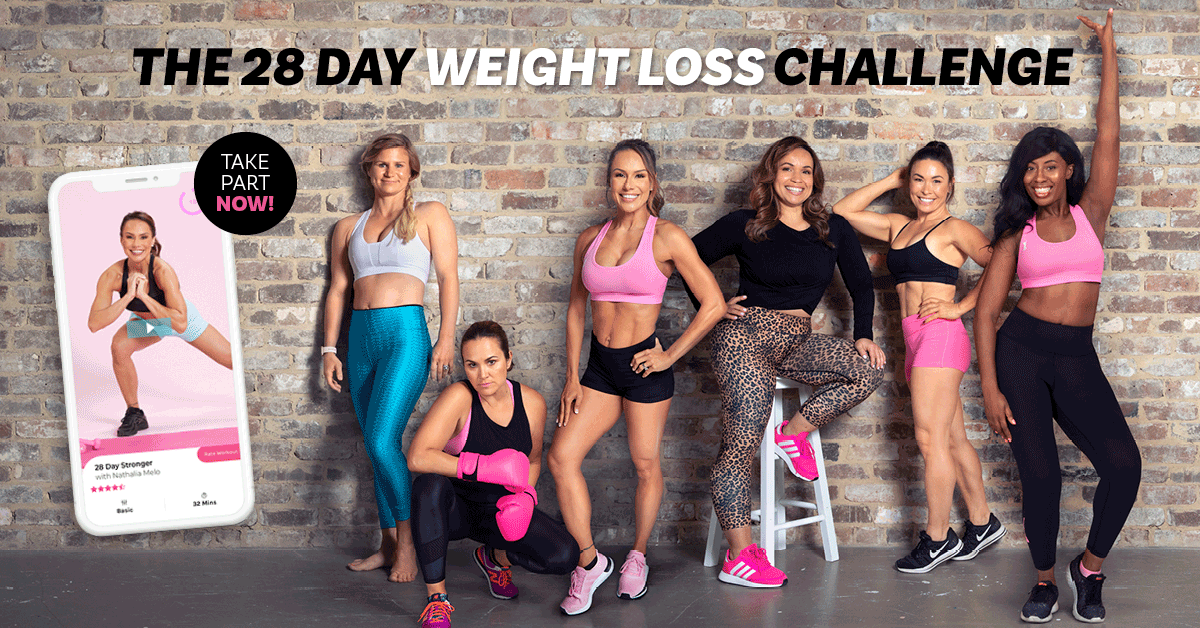 If you are inspired by our awesome APP and want to take charge of your own health and weight – then join our 28 Day Weight Loss Challenge TODAY.
With more than 600 delicious (and healthy) recipes, 500 exercises & 24/7 support – the 28 Day Weight Loss Challenge is designed (and proven) to help busy mums like you lose weight!
For more information on the 28 Day Weight Loss Challenge, click here.