Bye bye back fat – Inspiring Mum shares how she is getting her sexy 'back'
Healthy Mummy Stephanie has been working hard to bring her sexy back back and she is super proud of the progress! So are we Stephanie, keep bringing sexy back!
Healthy Mummy and 28 Day Weight Loss Challenge member Stephanie is an inspiration to all.
She has lost a massive 34.9kg in just 9 months by following the Healthy Mummy program, and her sexy curves are coming back!.
Read below about her incredible transformation and all the personal victories she is SMASHING.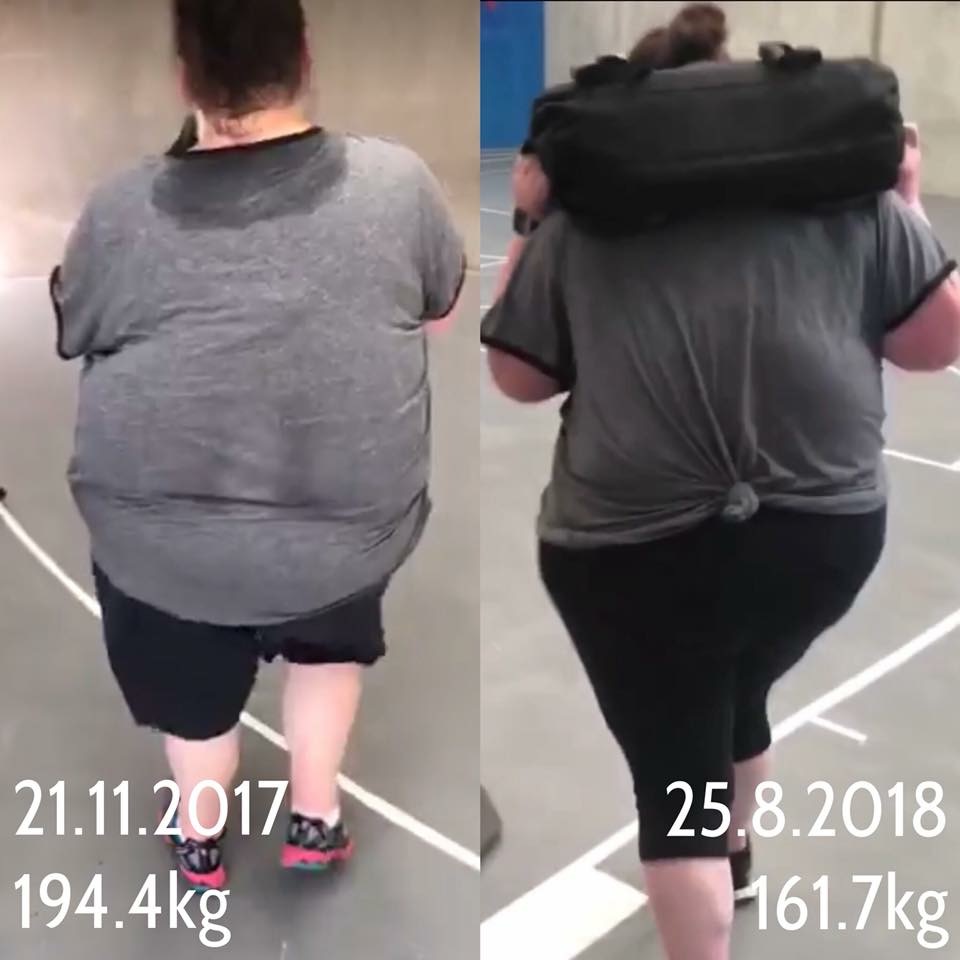 Stephanie's personal victories
Stephanie's sheer determination to changing her body and turn her life around is evident to all.
With her positive attitude and commitment to The Healthy Mummy 28 Day Weight Loss Challenges she has lost a WHOPPING 34.9kgs, has a new sexy back taking shape and is celebrating a whole lot of personal victories.
Firstly, having to tie a big knot in her shirt that is now too big!
Having recently returned from vacation Stephanie she says "I flew on a plane (there and back!). Took stairs instead of lifts (willingly). Dressed up for one of the theme nights on the cruise. Wore leggings in front of people and didn't think twice in doing so. Went quad biking. Lay on the sand not caring how big I looked (or didn't look). Caught the train (and had no shame in sitting on a seat) and I can now rest my foot on my knee when sitting down!
I couldn't and wouldn't have done any of this 34.9kg ago before I found The Healthy Mummy!". 
Photograph yourself from all angles
Stephanie is a testament to the fact that when tracking your weight loss it is just as important to take photos from behind as well as your front and sides.
She says "It's amazing what nine months of consistency can achieve. I'm so glad I have photos of myself from all angles. There's a 32.7kg difference here between these pictures and I can see sexy curves."  We can see them too Stephanie!
With her body changing so much she says "I need to tie a knot in my top because it's way too big for me now".   
Stephanie's weight loss journey
"My first Healthy Mummy 28 Day Weight Loss Challenge was in November 2017 but I started late October 2017.
I was 196.6kg when I started. I'm now 161.7kg (I'm probably less now as I only weigh in once a month). That's a loss of 34.9kg with the Healthy Mummy.
I've lost a total of 81.3kg since I began my weight loss journey all those years ago but in saying that, the 34.9kg I've lost with the Healthy Mummy has been the most enjoyable, the easiest and one I know I can continue to follow for the rest of my life."
Weight loss goal
Stephanie says "I'd like to weigh 80kg. I've got 81.7kg to go. I know I can do it!".
The Healthy Mummy team know you can do it too Stephanie. And we will be there to cheer you on every step of the way!
If you would like to join Stephanie and millions of other mums who are losing weight and transforming their bodies and lives every day join the Healthy Mummy 28 Day Weight Loss Challenge.
Access thousands of recipes on the 28 Day Weight Loss Challenge!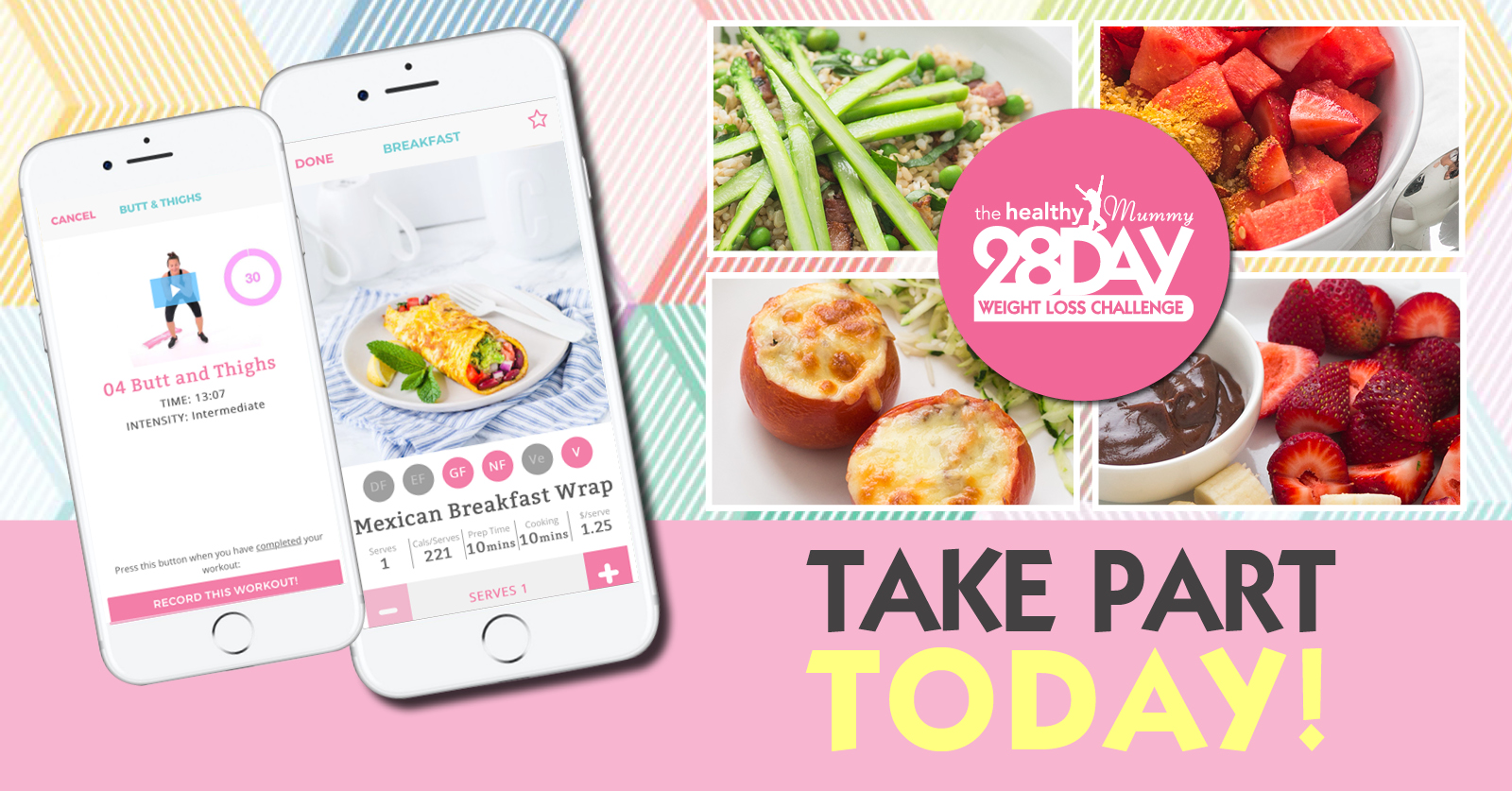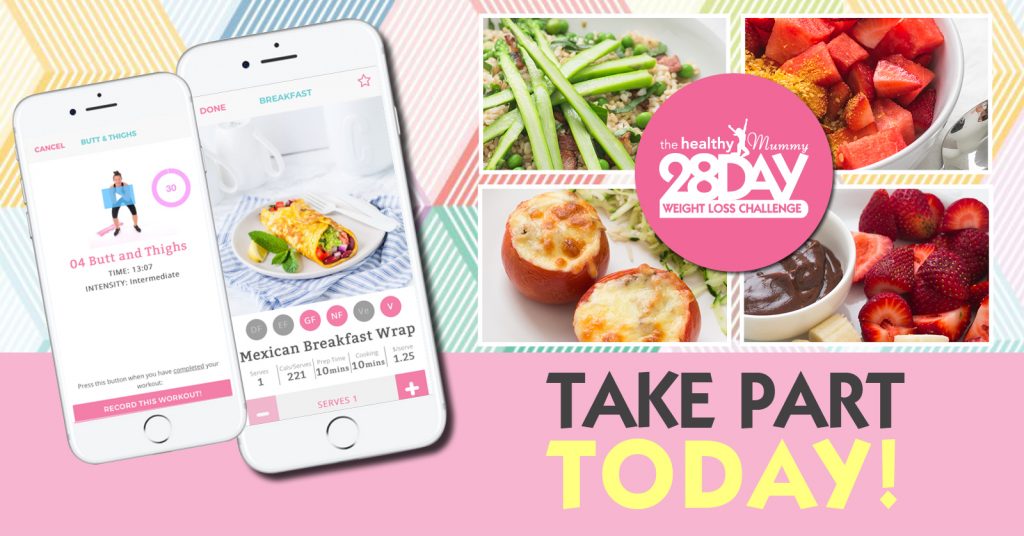 Our Challenge is designed by mums for MUMS to help them lose weight through healthy eating plans and exercise.
As a part of our 28 Day Weight Loss Challenge, you will get fast, tasty and budget-friendly recipes, exercise routines, and you will be a part of a community of mums who can help you stay motivated and on track.
Find out more information about the next 28 Day Challenge and join our community of like-minded mums.