Mum loses 40kg in just 9 months and now does 5km runs weekly!
Emily Velez has lost a whopping 40kg in 9 months through the 28 Day Weight Loss Challenge. Now she runs 5km every week.
Emily Velez has lost a whopping 40kg in 9 months through the 28 Day Weight Loss Challenge. She initially lost 11kg.
And she's gone down from a size 22 to a size 12, and looks fantastic!
"Since joining The Healthy Mummy, I no longer have blood pressure issues," she says. "I went from not being able to do housework without getting breathless to running my local 5km parkrun weekly!"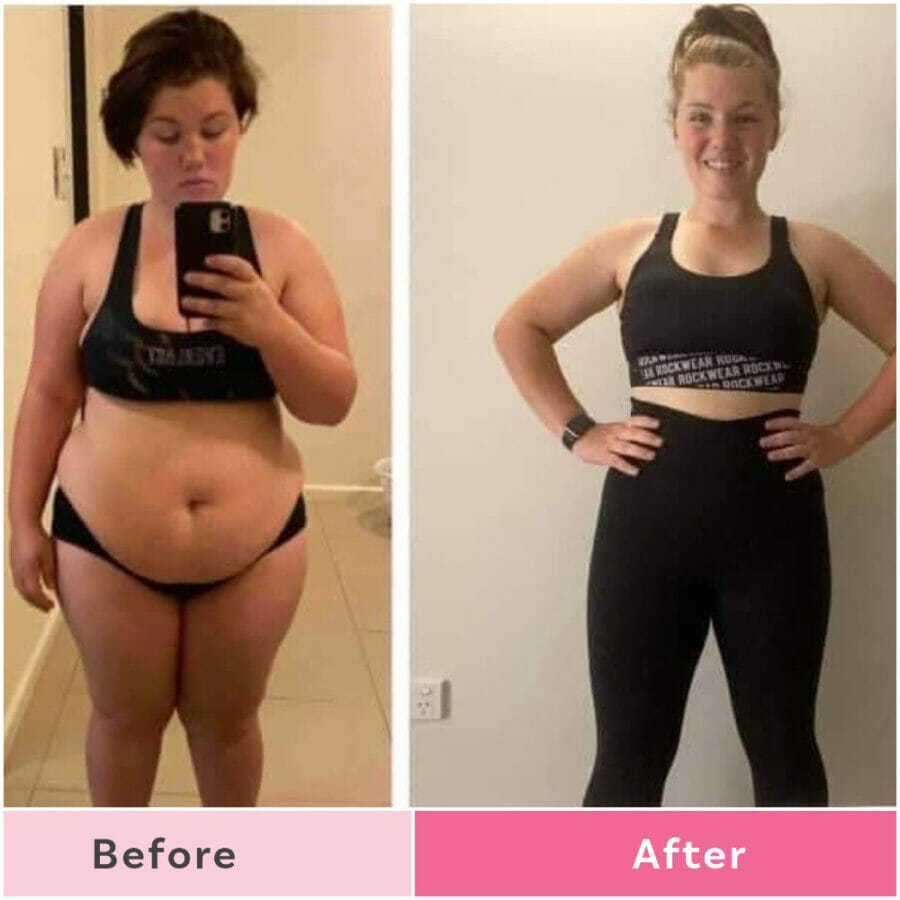 Emily has lost 40kg in just 9 months!
The mum-of-two reveals she wanted to do something about her weight after she was in hospital.
"At the end of my last pregnancy I had to spend 5 weeks in hospital away from my eldest due to weight-related pregnancy issues," she says.
"I had developed preeclampsia and high blood pressure. I couldn't do any fun things with my son and that's when I realised I want to be the healthiest I can be with both my kids, so I can run and play and be here for a long time.
"As soon as my youngest was born at the end of August in 2020 I started with just The Healthy Mummy recipes and never looked back!"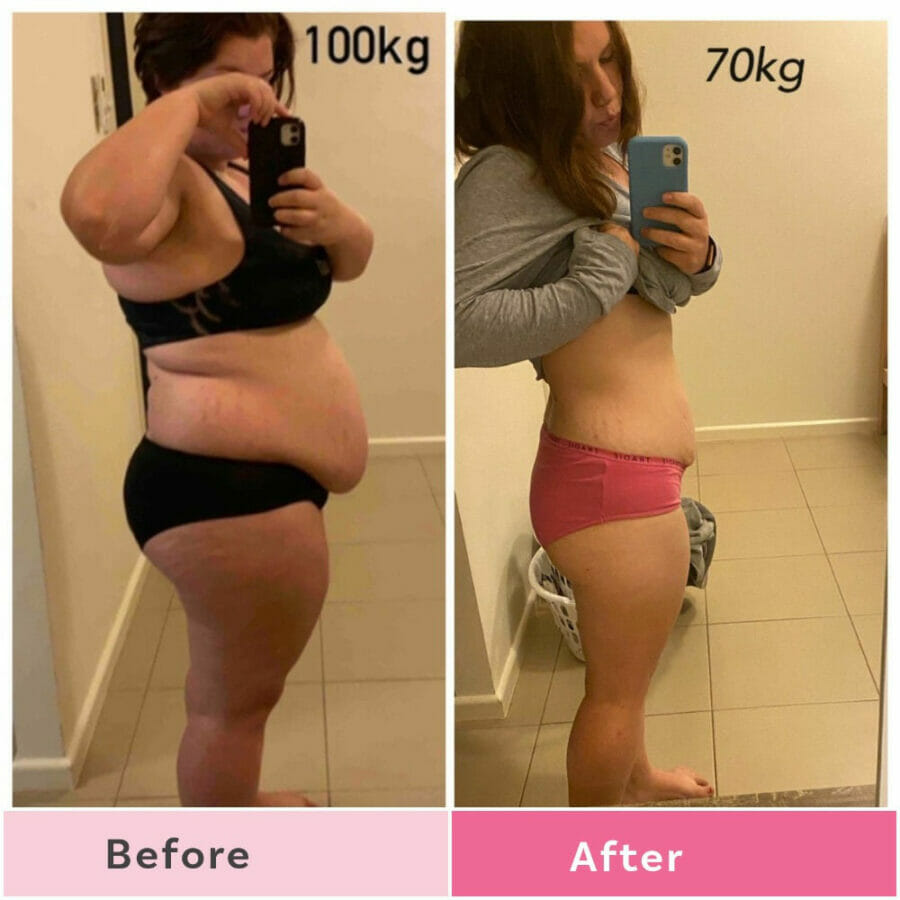 Now, Emily says she feels amazing and likes how much clothes fit her, as before she hid behind baggy shapeless clothes.
"I feel amazing that I'm able to run around and do fun activities with my incredibly active kids," she says. "Since being with The Healthy Mummy, I get out of bed with a skip in my step!
"It feels so good to be smashing goals and to be able to walk into almost any shop and find something that will fit me!"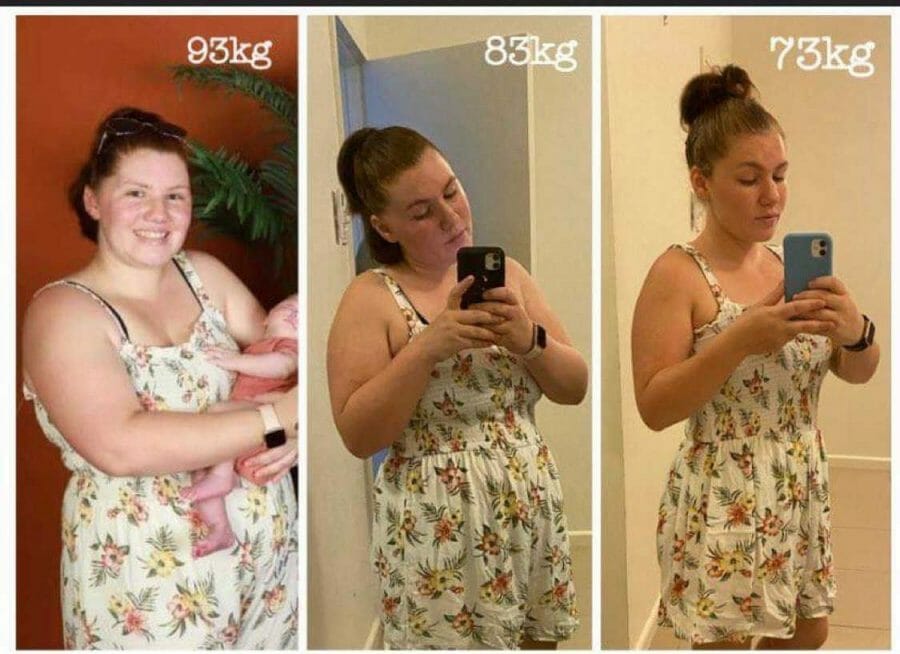 What a typical day on a plate looks like to Emily
Breakfast: Healthy Mummy Smoothie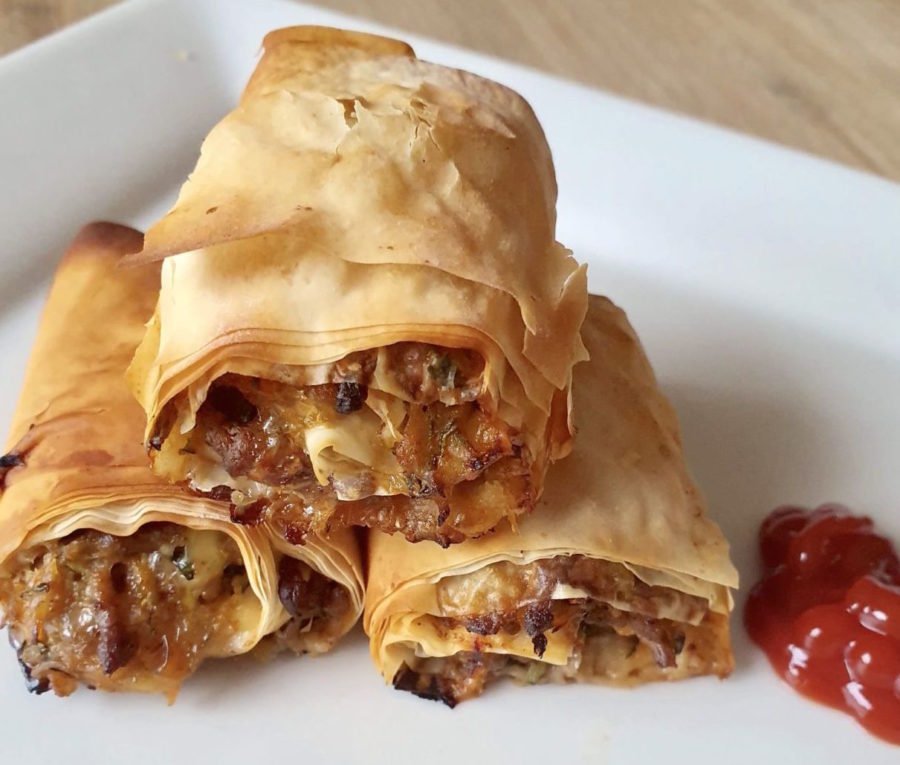 Lunch: Healthy Mummy Smoothie
Snack: Choc Chip Chickpea cookies
Dinner: Creamy bacon and mushroom Ravioli/ One Pot Spaghetti/ Hawaiian Pizza/ Hidden Veggie Sausage Pasta bake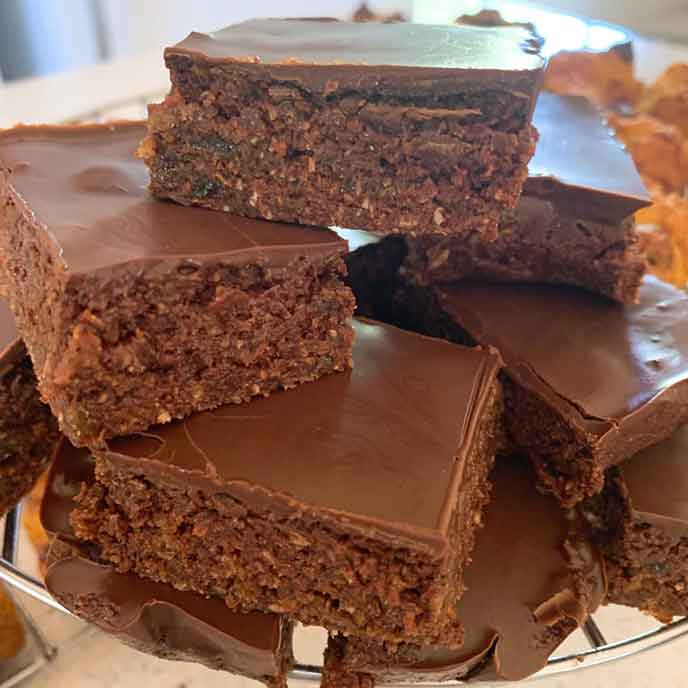 Workouts: Wendy's Fit Beginner and Advanced programs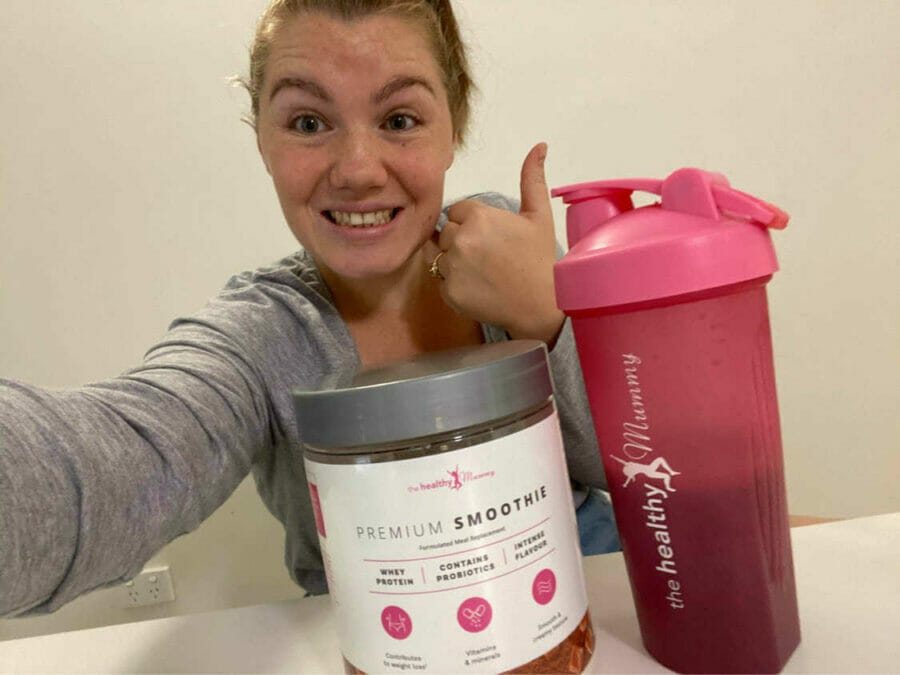 Emily's three tips for success
1. Get the family involved! The best thing about The Healthy Mummy is that it's super easy to make it a family affair! If you try doing it by yourself you're likely to feel isolated, overworked from catering for everyone and frustrated.
Find meals (from the MANY available) to suit the whole Fam! It will make your healthy lifestyle change MUCH easier to become a permanent one!
2. PLAN YOUR MEALS! This way you won't feel tempted to pick up a quick meal AND do Click and Collect or Delivery for your grocery shop to avoid the nasty temptations at the shop! It has been a lifesaver for me!
3. Find exercise you ENJOY. All exercise will be tough, it should be! No matter your exercise level! But having an exercise/ way to keep active you enjoy will make it a little easier!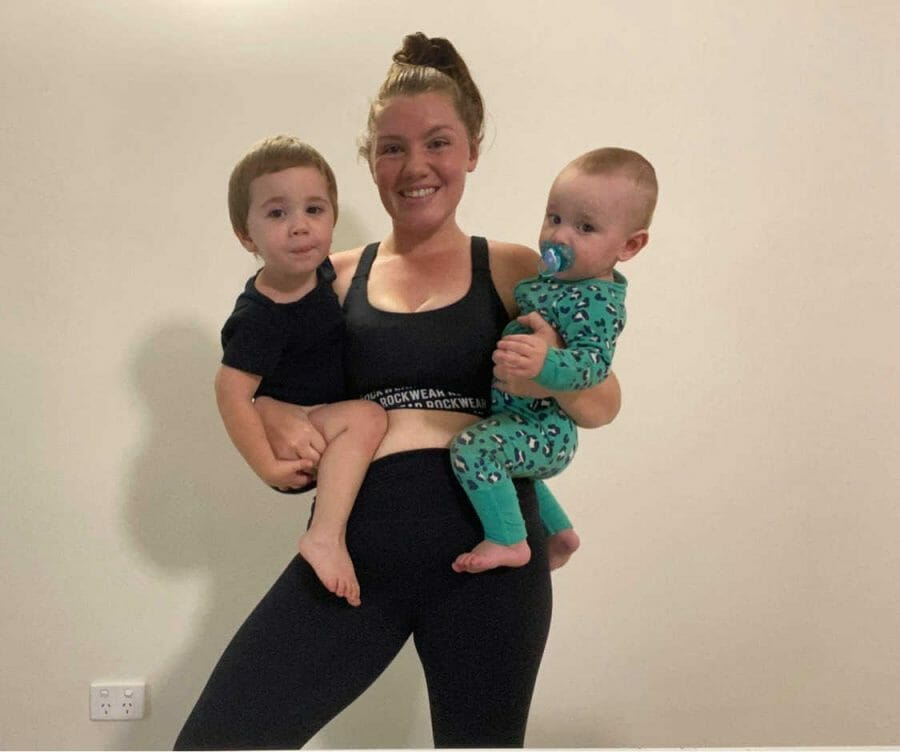 "My advice for those on this journey would be to start small and slow! Jumping into it all in one go can be SO overwhelming and you're likely to just give up," she says.
"Starting with just changing a few meals and portion sizes or just walking three times a week is more than enough to get you started!
"And I can't stress enough the importance of WATER WATER WATER! I went from drinking no water at all to drinking 3-4L a day and I've seen MASSIVE improvements all over!"
Are you ready to join the 28 Day Weight Loss Challenge ?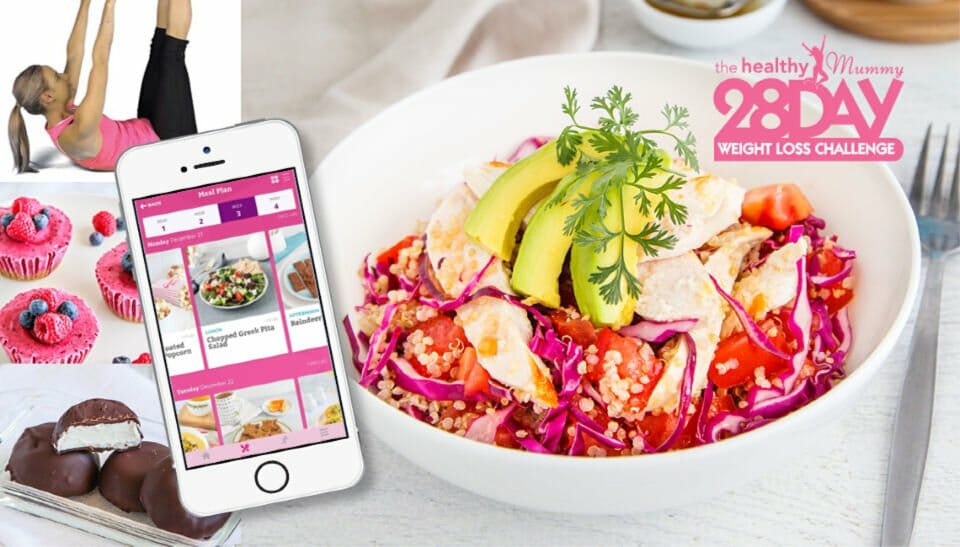 If you are wanting to lose weight and improve your energy – not to mention – help improve your overall health and wellbeing – our 28 Day Weight Loss Challengeis an awesome program to check out.
Our 28 Day Weight Loss Challenge includes:
28 days of at home exercise routines (no gym needed) – with video instruction
Customisable and breastfeeding friendly meal plans (including 7 Day Cleanse)
Time-efficient exercises for busy mums – under 30 mins
Challenge combines Pilates exercises with interval and circuit training (HIIT)
Suitable for basic to advanced fitness levels
Home to thousands of EASY-TO-MAKE recipes!
To learn more about our28 DAY WEIGHT LOSS CHALLENGE CLICK HEREor purchase our Smoothies.