'I'm loving life' says mum of 3 after losing almost 6 kilos in 6 weeks!
Daniella Dark is feeling great after joining the 28 Day Weight Loss Challenge and losing almost 6 kilos in the the first 6 weeks!
Only 6 weeks into her health and weight loss journey, mum of 3 Danielle is already almost 6 k's down, full of energy and says she is loving life!!
By swapping out some unhealthier options, and following the 28 Day Weight Loss Challenge meal plans, recipes and workouts, Dannielle is well on her way to living her healthiest happiest life.
Danielle Dark is 31 from the Mid Coast NSW, married with 3 children aged 9, 8 and 1.
While Danielle says she always felt a healthy size, she admits that the weight had crept on through her last pregnancy.
She says, "I ate what I wanted and large portions of it too. I was ordering the large meal at maccas, eating a block of chocolate in one serving, peanut butter on white bread most mornings and drinking coke a few times a week."
While she didn't see a bigger person in the mirror, her tight fitting clothes and photo's told her otherwise. Plus when she did step on the scales she realised she was the same weight as she was full term with her second pregnancy.
She knew she needed to refocus and change her lifestyle. She signed up to the 28 Day Weight Loss Challenge and in just six weeks, she is loving her results.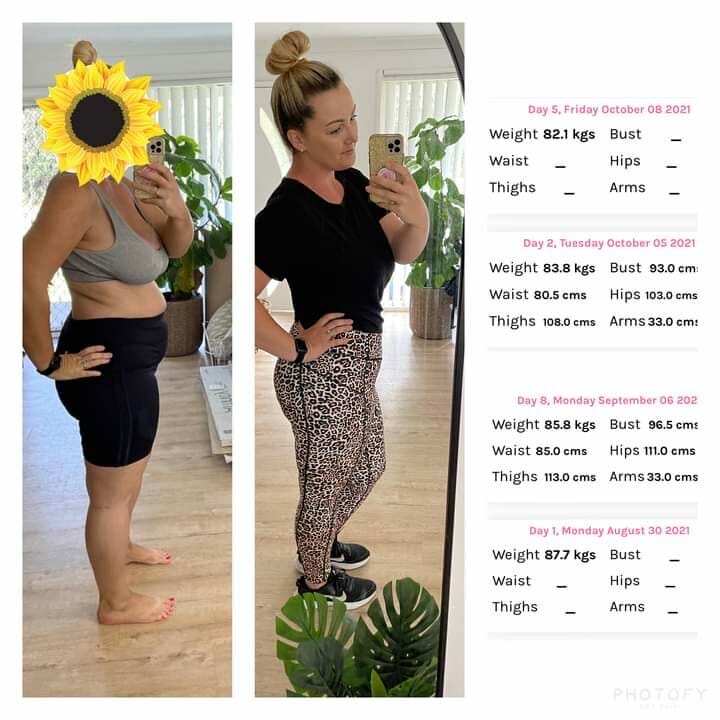 Danielle's Weight Loss Results
"My starting weight was 87.7kgs. I have lost 5.6kgs in the first 6 weeks of the challenge and just over 20cms."
"I have been able to completely cut out full cream milk (I use almond milk), white bread, I order small meals if we have the odd takeout and have had nothing but water for 6 weeks."
Notwithstanding, the obvious physical changes Danielle has seen, one of the biggest differences is how she feels.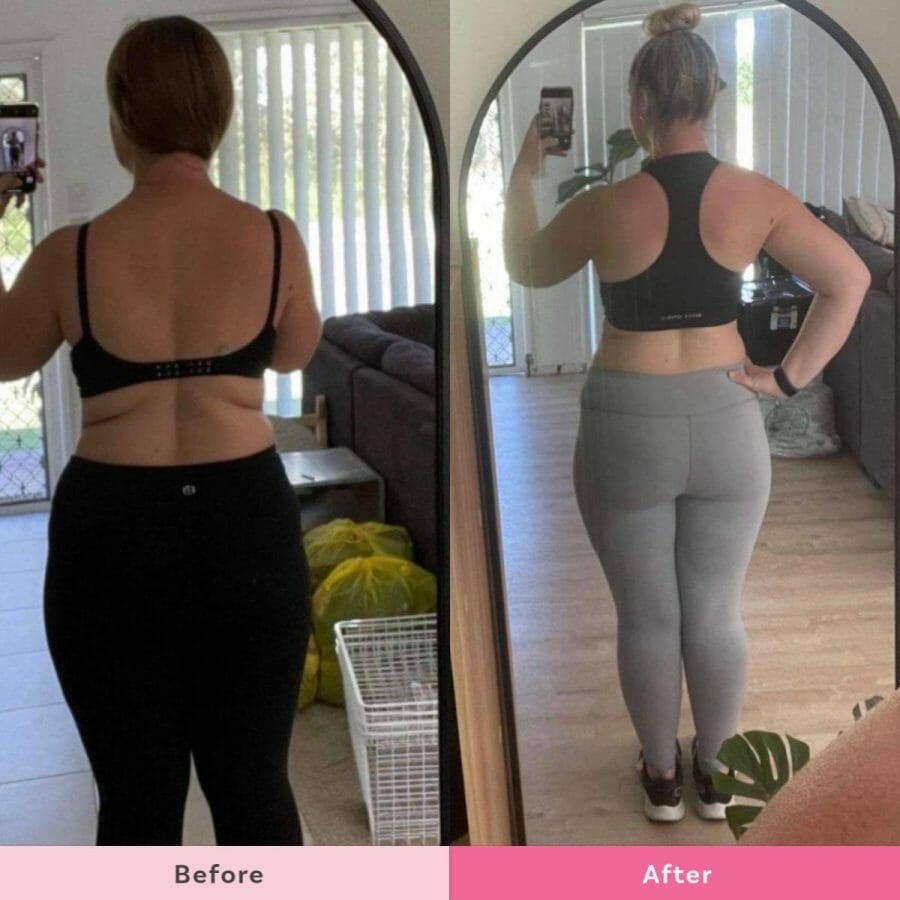 She shares, "I feel so full of energy that I can play soccer and touch footy with the kids, go on big walks and bike rides with them. I even did some handstands with one of my step-daughters."
"I'm in a great place mentally – I no longer crave the crappy foods I was eating or drinking before.
"I'm loving life."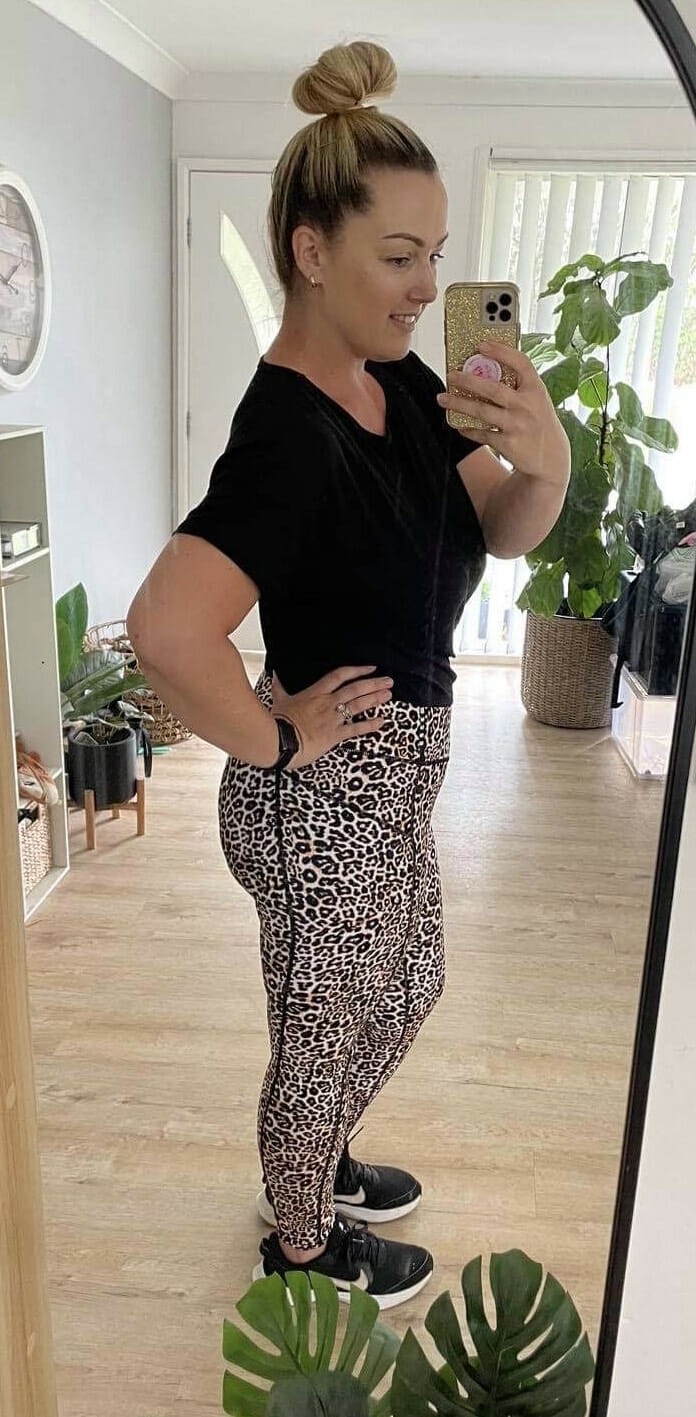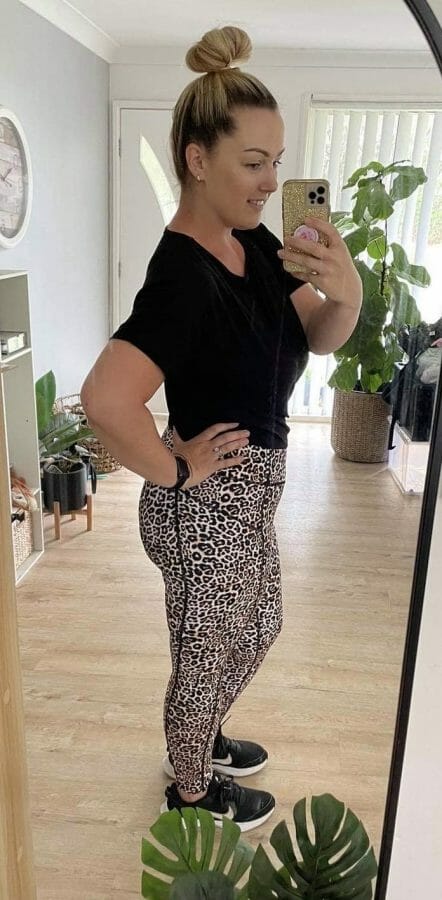 While Danielle has been using the Healthy Mummy Smoothies for several years, she has recently discovered the new Premium Smoothies and loves them.
"I am using the premium double chocolate which is delicious! I've just ordered the banana sundae and caramel premium smoothies too so I can't wait to try them."
Danielle is also using another secret weapon from the Healthy Mummy that's helping with her weight loss.
"I also have pineapple Control X which I use when I am feeling peckish to hold me out until dinner time."
Find out more about Control X here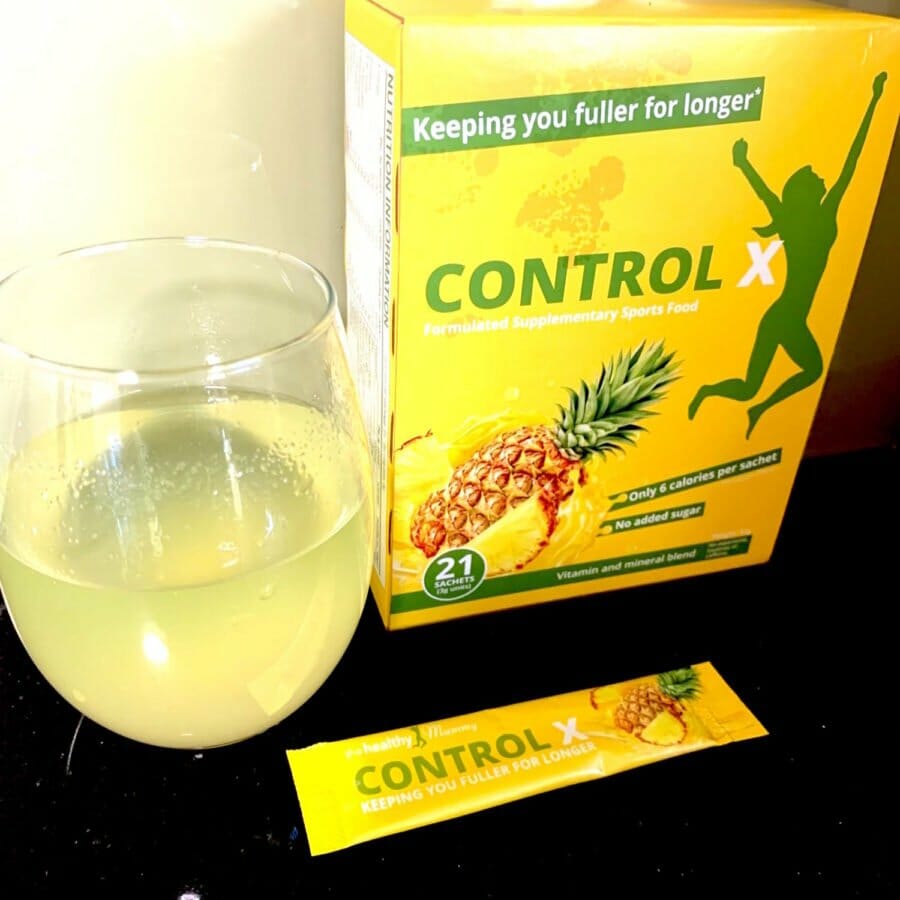 Danielle's Day on a Plate
Breakfast: – Bloated Tummy Smoothie, scrambled eggs with smashed avo on whole grain toast or oats with strawberries and bananas.
Fave snacks (which are in rotation are) :- weetbix slice, orange & poppyseed muffins, cheesy veg muffins or a premium double chocolate shake.
Lunch:– Zucchini sun-dried tomato & feta quiches, Spinach ham & pineapple quesadilla, roasted veg, quick pesto pasta. These are my faves but I usually meal plan for the week from the app and change up my lunches.
Dinner: A Healthy Mummy dish. We mix it up each week but our family favourites are:- Chicken Nachos, summer fruit kebabs with coleslaw pasta, mushroom & bacon ravioli, chicken spaghetti bake and veggie sausage bake.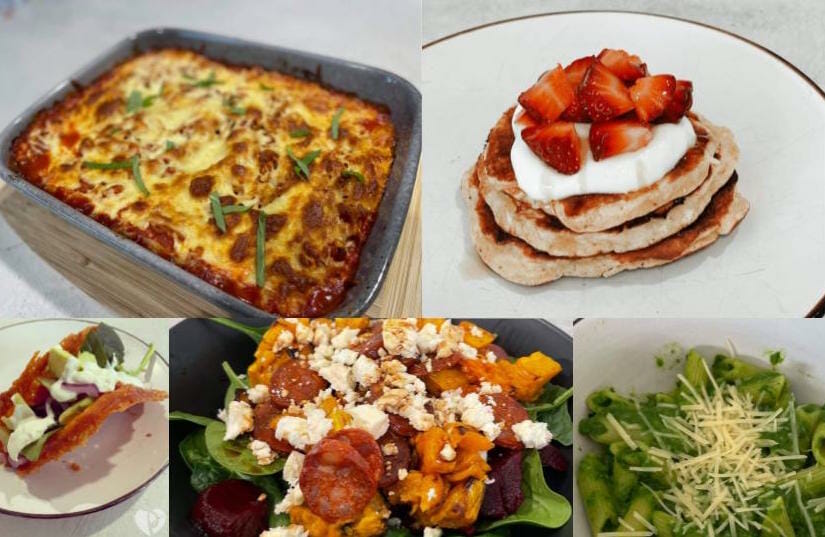 "My favourite Healthy Mummy Meals are the vegetarian tacos, Weetbix slice and zucchini, sundried tomato and feta quiche."
Favourite workouts
"I'm still making my way through the workouts. I started off on express boxing which I loved, tabata, full body with weights. I really enjoy Wendy and  Laura's workouts. The new long play workouts are great too! I'm looking forward to doing more of those."
Danielle's Three Tips
Meal plan & store snacks in the freezer for an easy go to that you won't over indulge in.
Take progress photos/measurements often.
Move – move every day. Healthy Mummy makes it so easy with the 10 minute workouts. I often do one then end up doing one or two more.
"My advice for success would be to start with small goals. Aim to lose 3-5kgs or to fit into clothing that is just that little but too tight."
Join Danielle on the 28 Day Weight Loss Challenge
Regain your body confidence with The Healthy Mummy's 28 Day Weight Loss Challenge!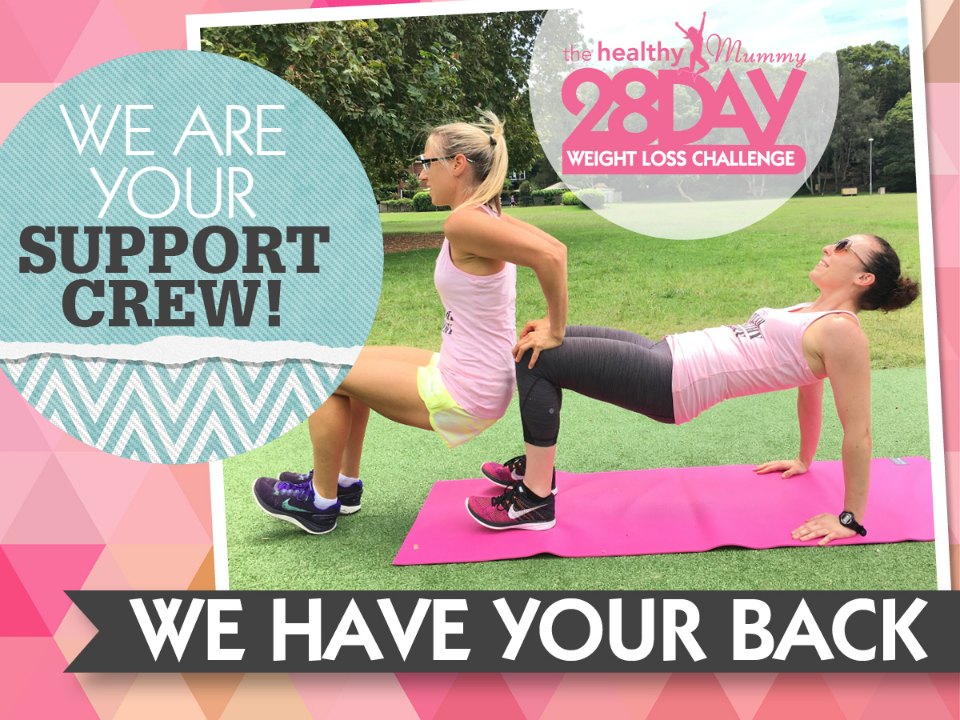 Our Challenge is designed by mums FOR MUMS – to help them reach their goal weight and tackle their health and fitness.
The Challenge is home to customisable meal plans, 24/7 social support and realistic exercises mums can do AT HOME.
To find out more on the 28 Day Weight Loss Challenge click here.