This mum made over 100 meals from food in her fridge, freezer and pantry!
Mum Teegan recently used the time her daughter was asleep to do a massive meal prep with the contents of her fridge, freezer and pantry, only buying some mince and pumpkins. Check out what she made and her tips to help you!
Mum Teegan Jones has been part of The Healthy Mummy Community for over 16 months now and has lost an amazing 37kg using Healthy Mummy Smoothies and the 28 Day Weight Loss Challenge.
She recently used the time her daughter was asleep to do a massive meal prep with the contents of her fridge, freezer and pantry, only buying some mince and pumpkins.
Check out the amazing food she made plus some tips from Teegan.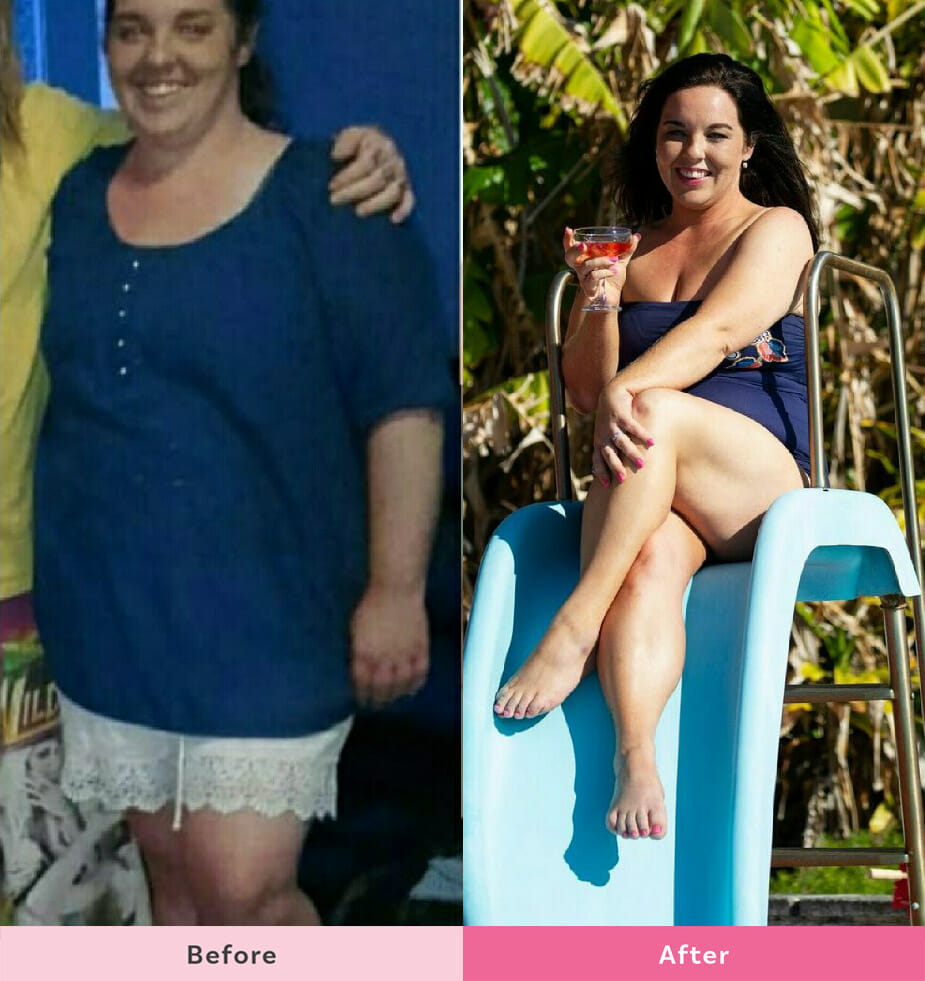 On a tight budget, this mum made over 100 healthy meals
Teegan says, "I made over 100 Healthy Mummy meals.
While my daughter was in bed asleep."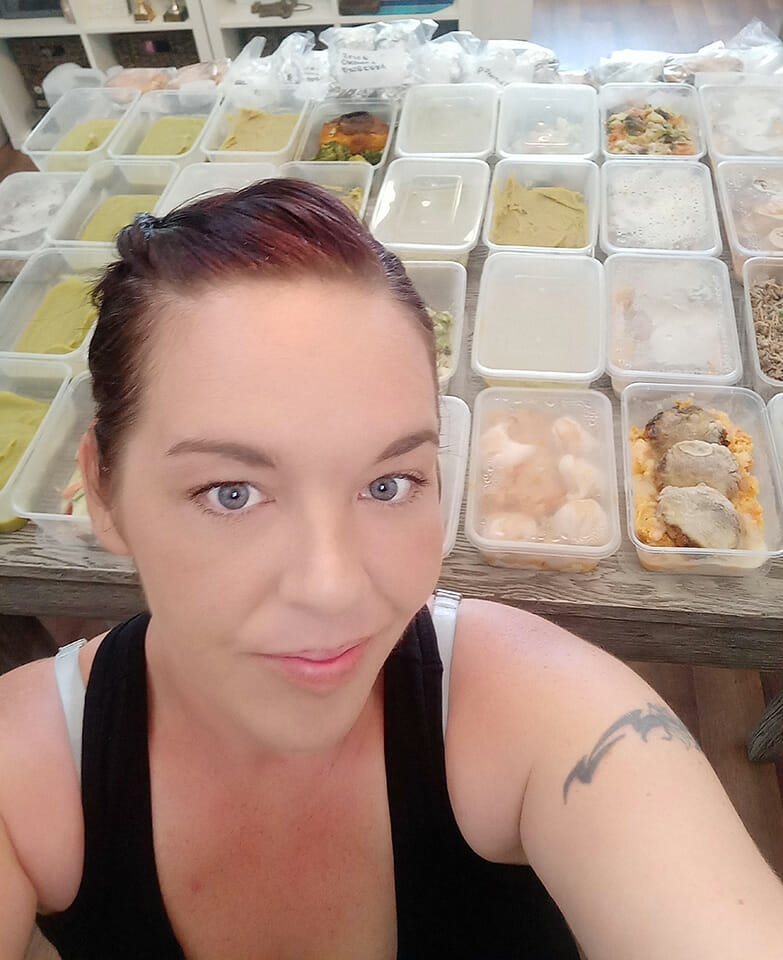 "For me, food prep has been the number one thing that has helped me to lose 37kg.
It has been a goal of mine for a while now to do a huge bulk meal prep. But being on a tight budget can sometimes make this process a little bit daunting to think about. So I emptied out my fridge freezer and pantry staples onto my kitchen bench. And after a quick search on The Healthy Mummy recipe hub."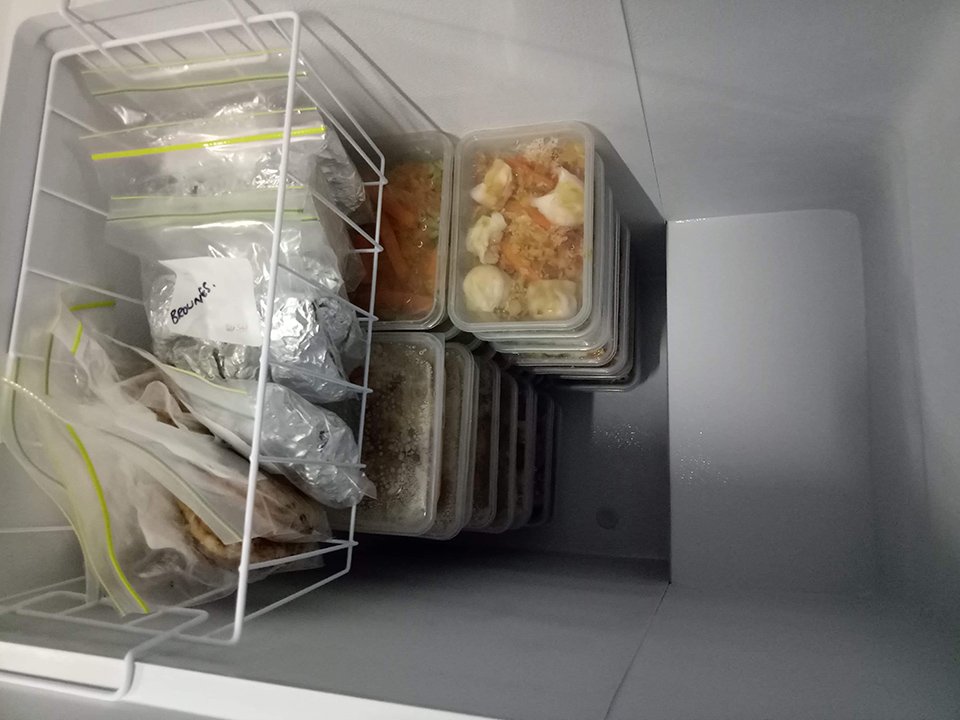 "I started putting meals together. I made 130 meals and the only thing I brought that I didn't already have was a kilo of mince and two pumpkins.
By doing a huge food prep like this I don't have to cook for months and it will help me to save hundreds of dollars."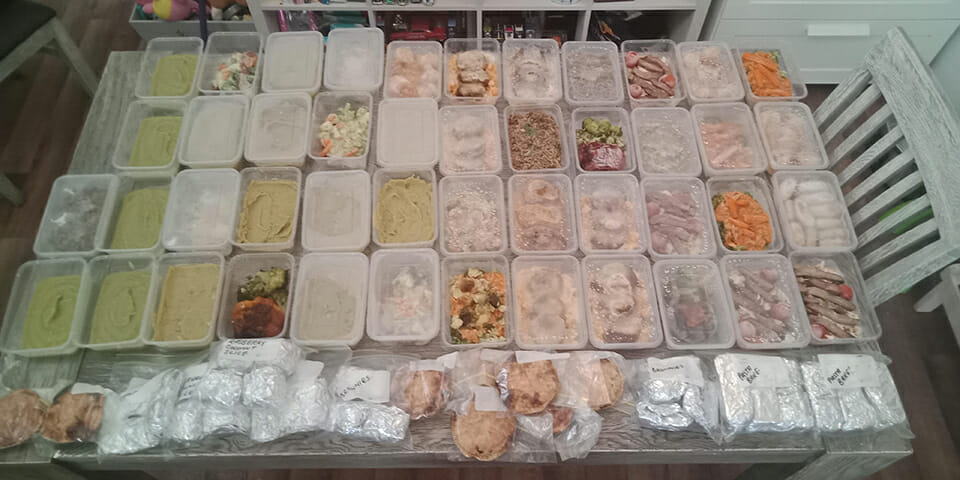 Things Teegan made
Beef Rissoles with veggies
Alkalising Soup
Simple pea and ham soup
Steak and grilled veggie salad
Salmon and pumpkin pies
Salmon and veg pasta bake
Special fried rice
Silverside and vegetables
Raspberry and coconut crumble slice
Teegan's top tips for meal prepping!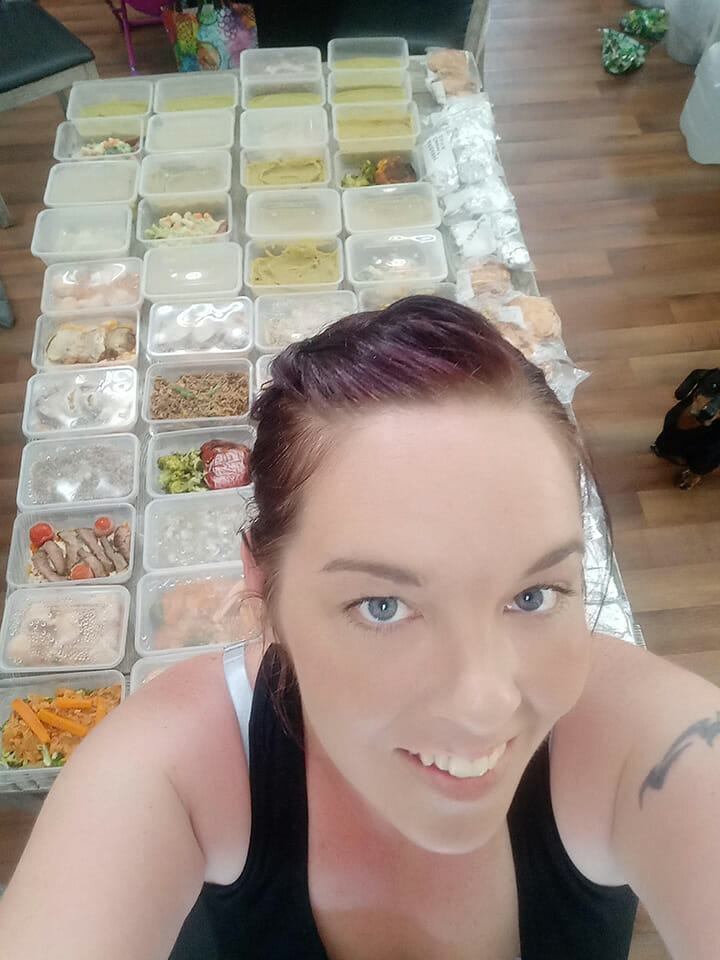 "I always bulk my meals up with budget-friendly things that include lentils, chickpeas, beans, carrots, peas and corn. It's amazing how much further food goes once you learn a healthy way to bulk it's a great way to save money."
"Always utilise what you already have in your home. Once you have accessed what you have on hand don't be afraid to substitute and swap ingredients around in a recipe to make it work for you and your budget."
"Don't be afraid to use frozen veggies I find they are super budget friendly and go along way. I always have bags of frozen veg in my freezer."
"Use the same ingredients in different ways. To make more variety of meals without having to use extra ingredients. For example, I made a big pot of The Healthy Mummy beef San Choy Bow but I also used this to stuff capsicums with and also added it to a pasta dish. So I got three varieties of different meals using the one recipe." Another Delicious Freezer Meals!
Are you ready to join Teegan and kick-start your weight loss?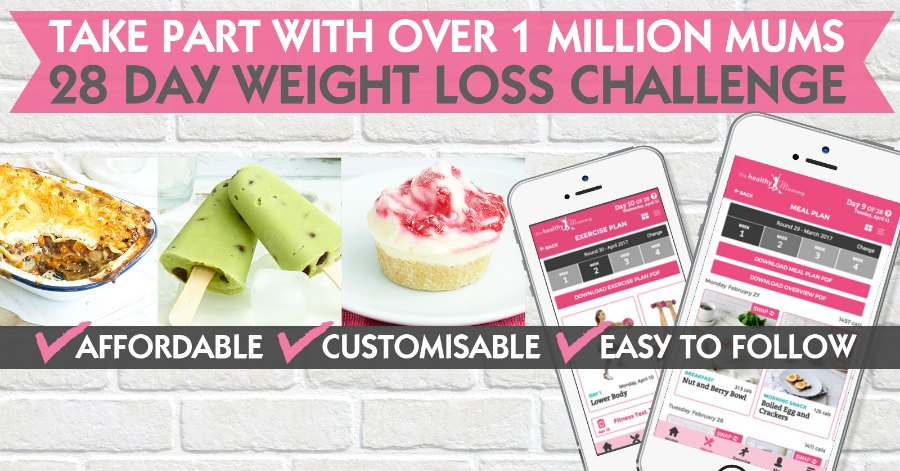 If you are interested in kickstarting your weight loss and want to improve your energy – not to mention – improve your overall health and wellbeing – our 28 Day Weight Loss Challenge is an awesome program to check out. 
Our 28 Day Weight Loss Challenge includes:
28 days of at home exercise routines (no gym needed) – with video instruction
Customisable and breastfeeding friendly meal plans (including a 7 day cleanse)
Challenge combines Pilates exercises with interval and circuit training (HIIT)
Suitable for basic to advanced fitness levels
Home to thousands of EASY-TO-MAKE recipes!
To learn more about our 28 DAY WEIGHT LOSS CHALLENGE CLICK HERE or PURCHASE SMOOTHIES HERE.