Wow! Mum meal preps 58 delicious Healthy Mummy snacks in just one hour
Ashleigh Dunkley makes 58 yummy and guilt-free snacks from The Healthy Mummy 28 Day Weight Loss Challenge in just one hour. Wow!
Ashleigh Dunkley has been working her magic in the kitchen once again. She's made 58 yummy snacks from The Healthy Mummy 28 Day Weight Loss Challenge in just one hour!
Check out her tips for bulk meal prepping quickly and see her delicious and guilt-free snacks below.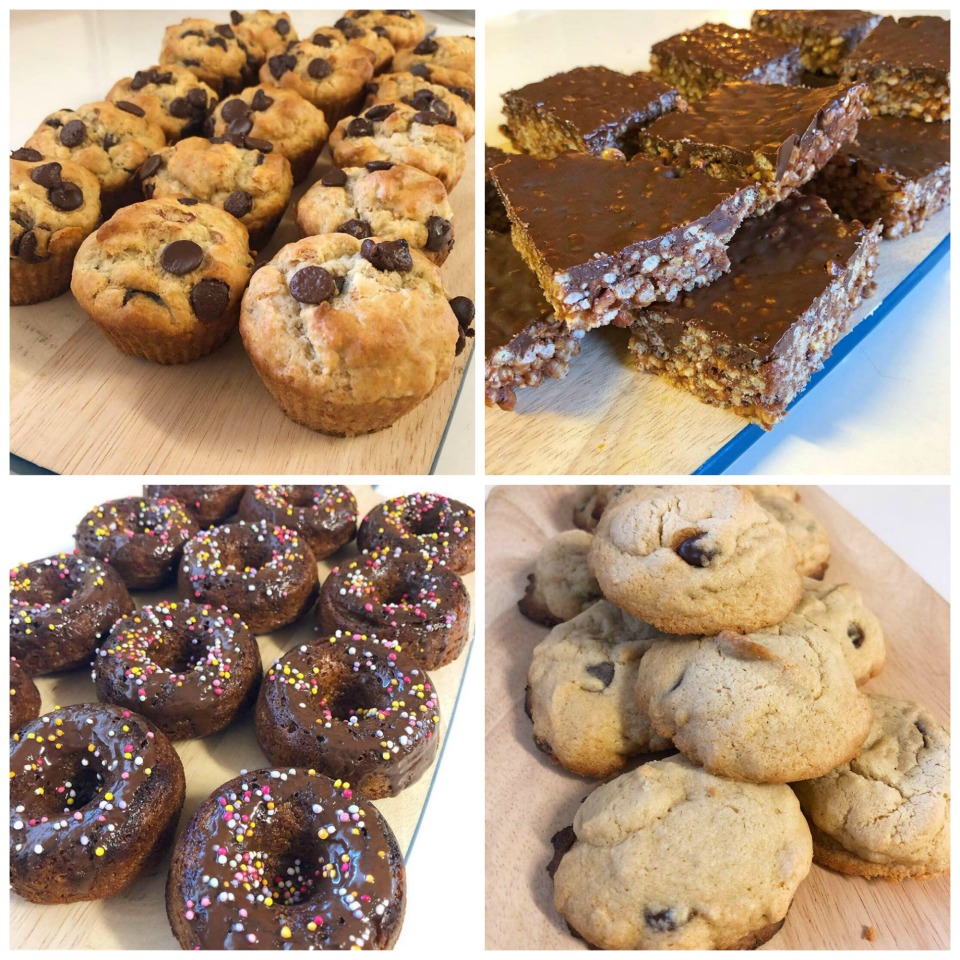 Healthy Mummy mum Ashleigh has become quite the pro at meal prep. So much so that she was featured on Channel 9. Check out her story here.
One hour in the kitchen before school pick up is all it took for her to whip up 58 healthy treats which she will then store in her freezer and pull out as she needs.
58 healthy snacks made in one hour
12 x Healthy mini doughnuts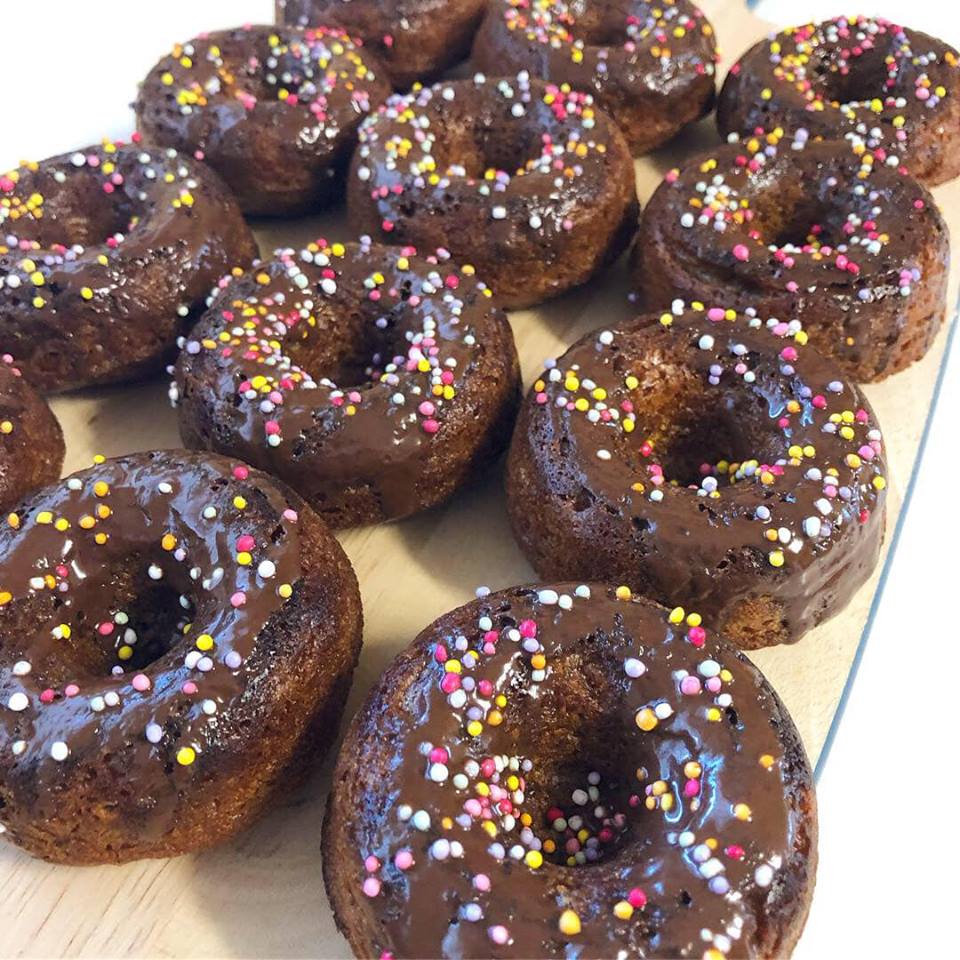 We've found a healthy recipe for doughnuts that are sweet, fluffy, in fact, they're absolutely everything you could want from a normal doughnut – without the guilt!
The recipe is also free of eggs and dairy so it's great for those with allergies. Go on, you know you want some! Get the recipe
12 x Thermos Chocolate Chunk Cookies

Who doesn't love a chocolate chip cookie and a healthy one at that? Join the 28 Day Weight Loss Challenge for access to this recipe and thousands more. For an alternative cookie recipe try our free Chocolate chip chickpea protein packed cookie recipe.
16 x Chocolate Chip Banana bread (in muffins)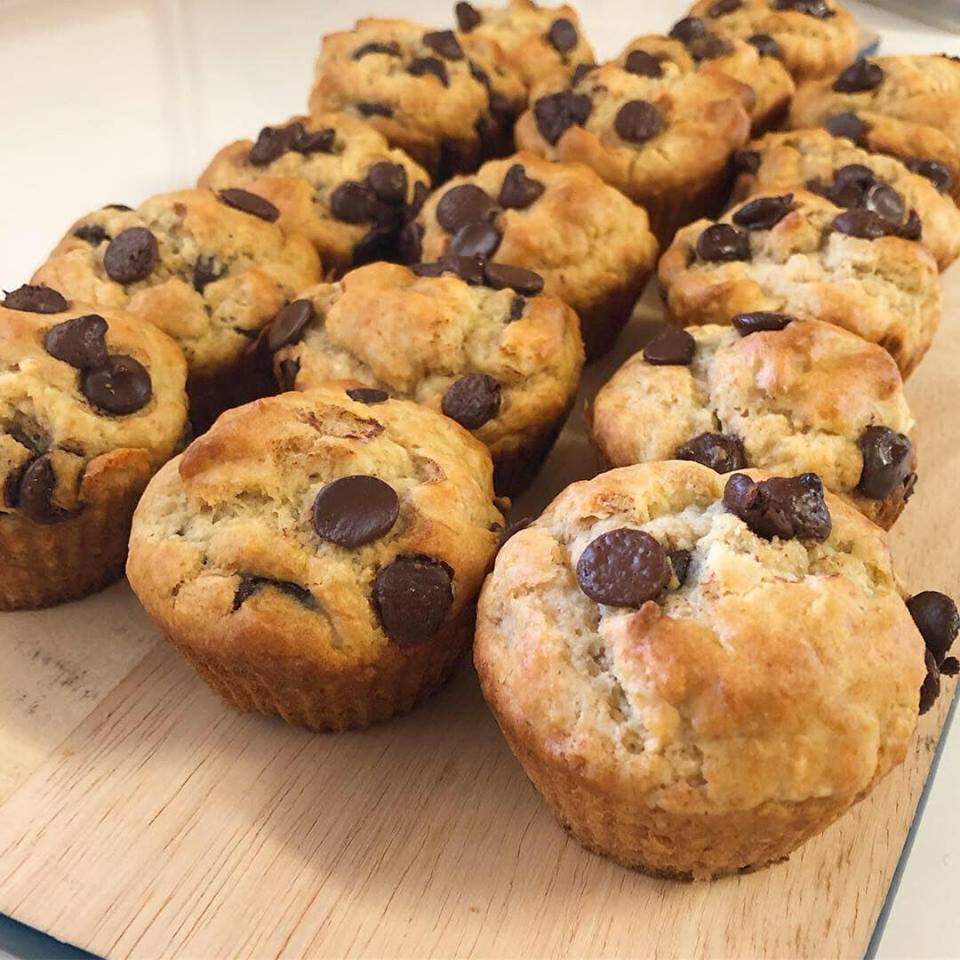 Kids love banana bread and they love chocolate, so adding them together is a no-brainer for lunchbox success. Equally, adults love this combination too.
Why not make a double batch and freeze half in single serves? Then take out of the freezer the night before to defrost on the bench in time for lunchbox making in the morning. This recipe is available to members of the 28 Day Weight Loss Challenge.
18 x Peanut Bubble Crunch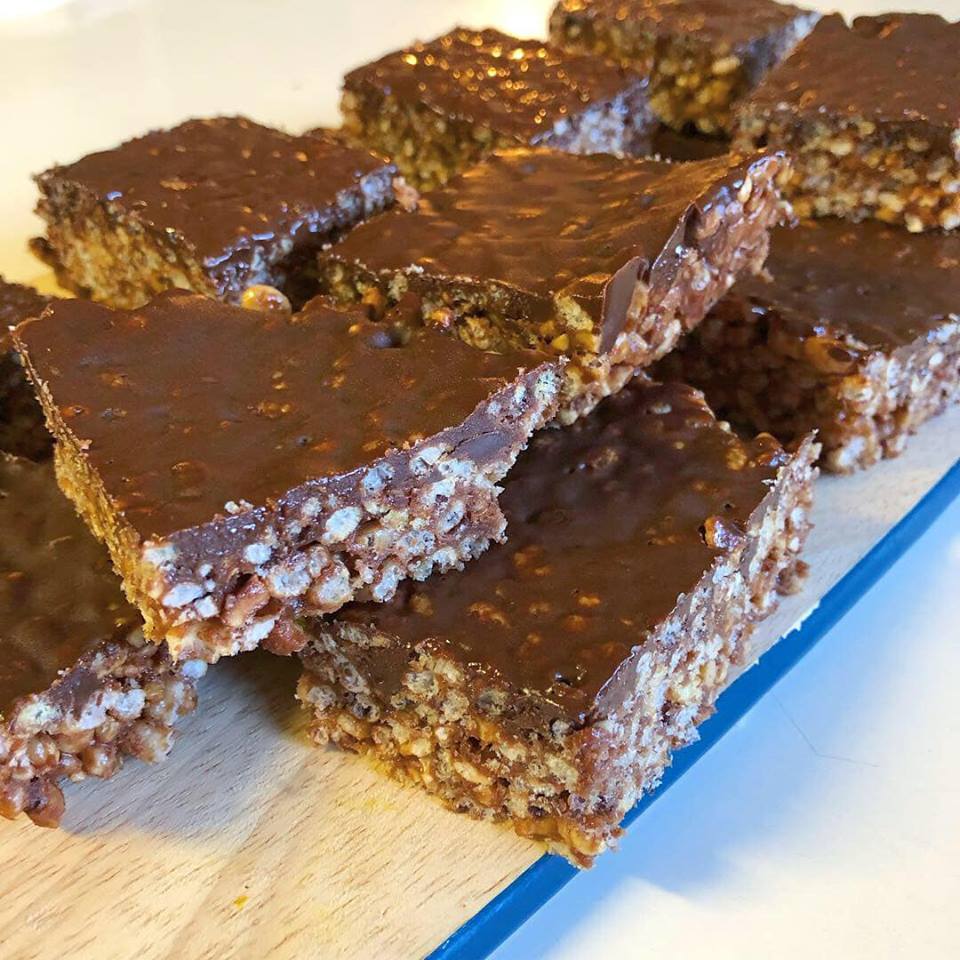 Chocolate and bubbles are two things kids cannot seem to get enough of. So to keep the kids happy we have combined the two into this delicious Peanut Bubble Crunch!
With rice bubbles, peanut butter and chocolate, the kids will absolutely adore crunching this scrumptious slice in their school lunches, or as an afternoon tea treat.
Ashleigh's tips for bulk prepping quickly:
1. Choose recipes with similar ingredients.
2. Choose recipes with similar methods.
3. When baking, I make a production line. Each recipe is made and goes in the oven, then I make the next recipe while it is cooking. Usually, the first one is cooked when the second one is ready to go in.
4. Clean as you go. I use the same bowl each time, just wash between recipes. It cuts down on clean up
5. Have a dry ingredients cup and a wet ingredients cup and a dry ingredients tablespoon and a wet ingredients tablespoon – it cuts down on time wasted by having to wash them out each time you have a new ingredient.
6. Know exactly what you're going to make before you start
7. Try not to eat it all in one sitting
Such great advice Ashleigh.  The Healthy Mummy team would like to thank you for sharing your meal prep tips with us and showing us what is possible in such a small window of time.
Do you want to improve your meal prepping skills?
If you want to make your meal prep skills even better, then grab a copy of our Meal Prep Queens cookbook here!
There are heaps of useful tips and tricks to help you save time and money when meal prepping, plus 40 EASY and DELICIOUS dinner recipes that you can try!
Don't wait, grab your copy today!
Find all these recipes and thousands more by joining The Healthy Mummy challenge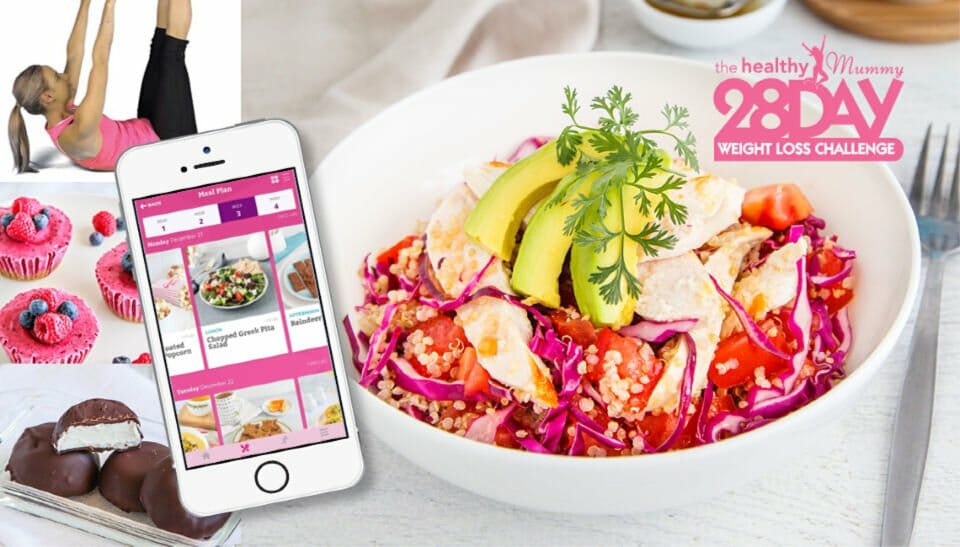 If you are interested in kickstarting your weight loss and want to improve your energy – not to mention – improve your overall health and wellbeing – our 28 Day Weight Loss Challenge is an awesome program to check out. 
Our 28 Day Weight Loss Challenge includes:
28 days of at home exercise routines (no gym needed) – with video instruction
Customisable and breastfeeding friendly meal plans (including a 7 day cleanse)
Time-efficient exercises for busy mums – under 30 mins
Challenge combines Pilates exercises with interval and circuit training (HIIT)
Suitable for basic to advanced fitness levels
Home to thousands of EASY-TO-MAKE recipes!
To learn more about our 28 DAY WEIGHT LOSS CHALLENGE CLICK HERE