Mum of 6 drops 10 kilos and says joining the Healthy Mummy was the best choice she could have ever made
This incredible mum of 6 has already dropped 10 kilos in under 3 months of being part of the Healthy Mummy and is feeling amazing!
Go Tarryn! This incredible mum of 6 has committed to taking control of her health and overhaul her lifestyle, and in under 3 months of being part on the 28 Day Weight Loss Challenge, has already dropped 10 kilos and is feeling AHMAZING!!
"I am so excited about how far I've come so far on my Healthy Mummy journey! This body has carried and birthed 6 incredible little babies, and it's so ready to be nourished and loved back to health!'
See her inspiring story below.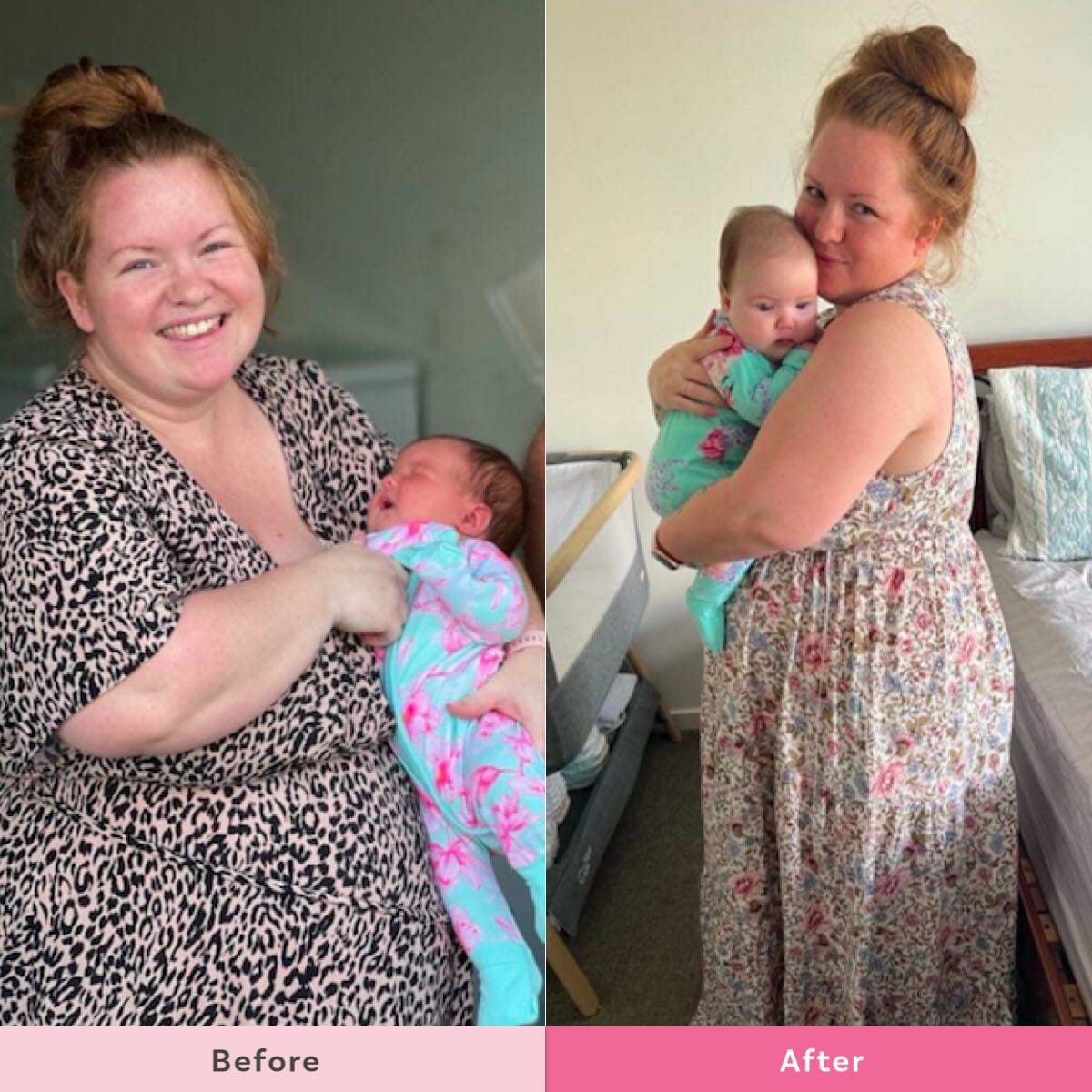 All about Tarryn
Tarryn Hensler is 30 years old and a busy homeschooling mum from Leichardt in Queensland. She has 6 young children, her youngest being just 3 months old.
Tarryn shares that her last two pregnancies were close together which put a lot of physical strain on her body and led to some medical complications.
She says, 'Sadly I became unwell with cholestasis and gained a lot of weight in between the two pregnancies and surgeries I had to have. I needed gall bladder removal surgery after the birth of my fifth child.'
During her last and most recent pregnancy, Tarryn admits that she found every day tasks daunting and difficult.
'I knew it was time for a change! I'd gained in excess of 20kgs in a short period of time and my body was really struggling under the pressure. My hips ached daily, I'd struggle to sleep or get up in the morning if I did manage to sleep and my energy levels were plummeting.'
Following the birth of her sixth child at the beginning of the year, Tarryn was determined to take back control.
'I heard of the Healthy Mummy and thought 'why not?'
'It has been the best choice I could have possibly made for my self during this season!'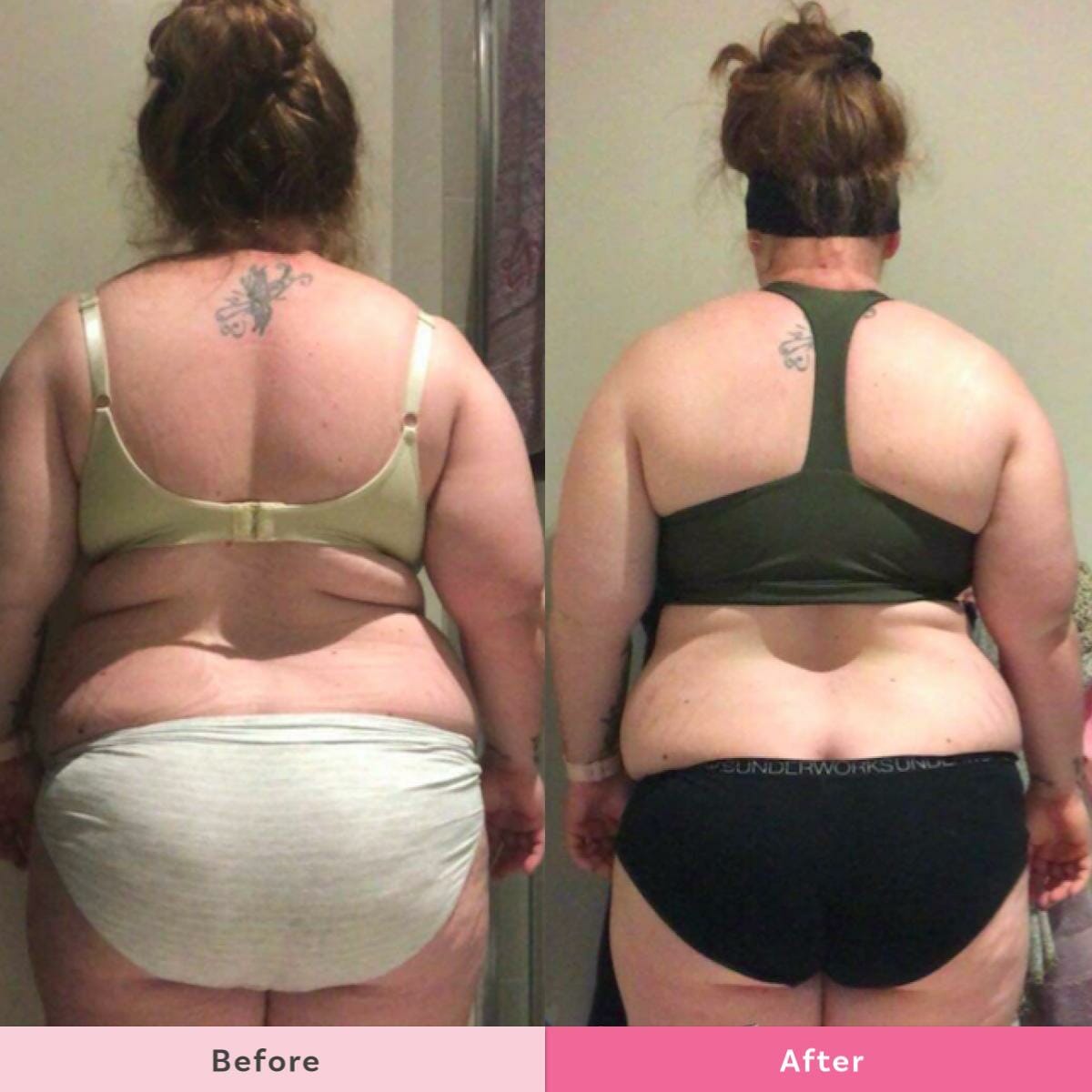 Tarryn began her journey to better health by using the Healthy Mummy Smoothies, walking everyday and using The Healthy Mummy App home to the 28 Day Weight Loss Challenge.
'I've been committed to the Healthy Mummy journey every step of the way and still using these things to help me through my journey.'
Tarryn's Weight Loss Success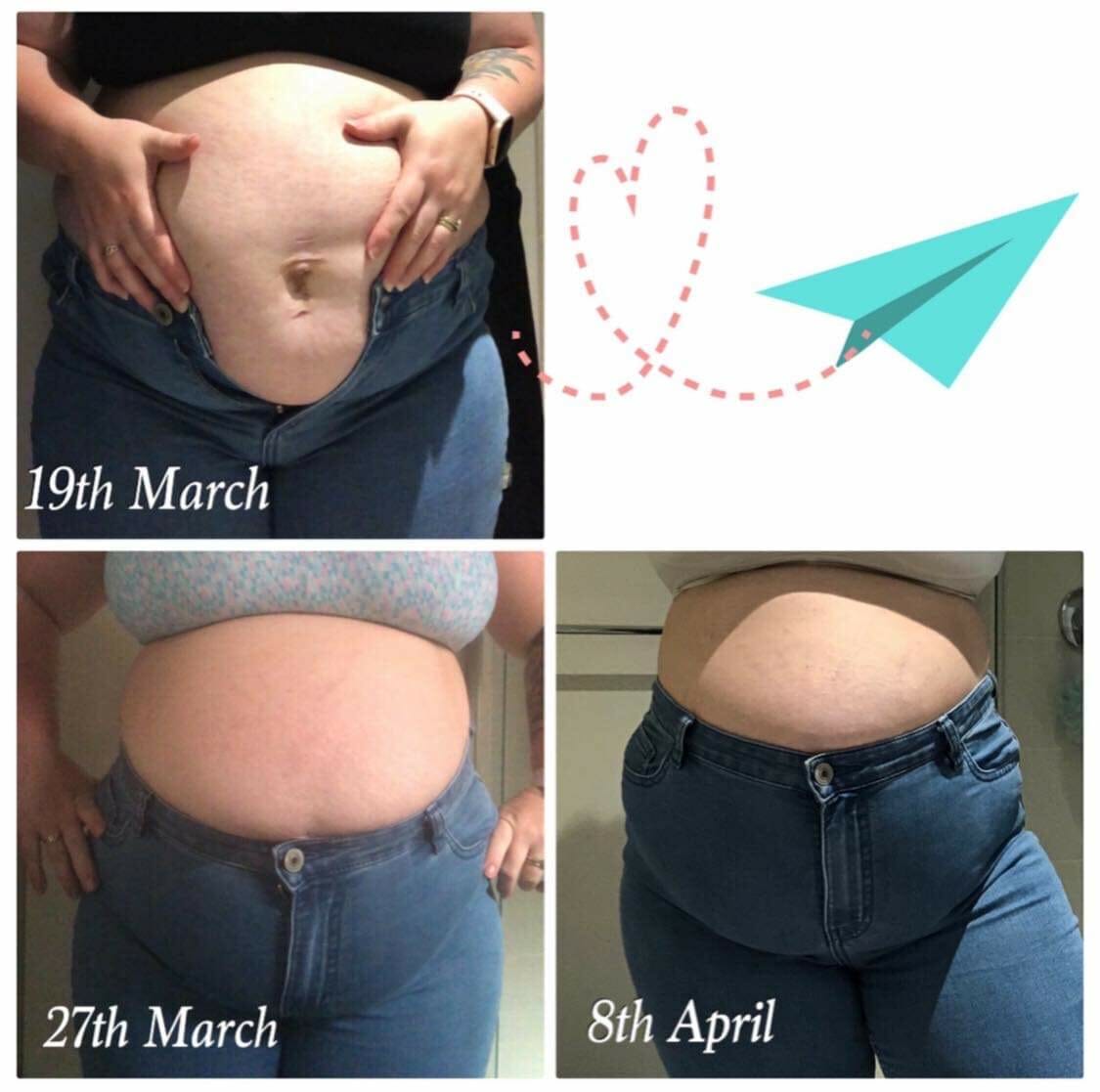 'I've lost just over 10 kgs and over 40 cms from my body and I'm even repairing my ab separation! My energy and enthusiasm has sky rocketed and I'm so excited to be seeing that number on the scale drop weekly, despite still indulging in delicious foods and treats. (Particularly the healthy chocolate brownies from the Healthy Mummy App!)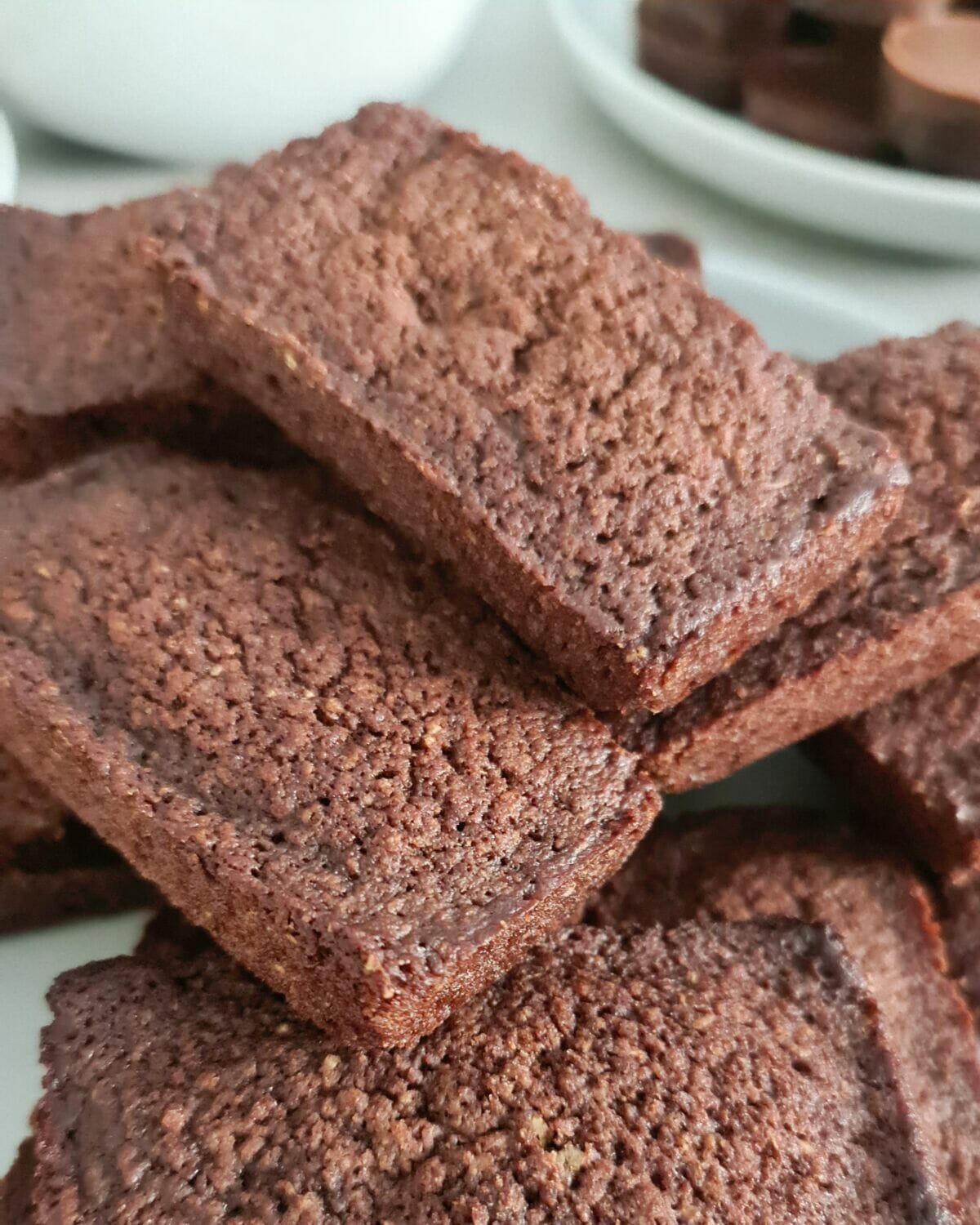 'I feel stronger within myself both physically and mentally. I feel accountable to myself and to my family to see this through and continue to meet my goals! Having the energy to run after my toddler and play with my children is priceless!'
"I'm far from finished, but I'm so glad I started"
While Tarryn admits that she has more weight to lose, she is continues to be surprised by the health benefits she is already feeling.
She says '10kgs may not seem like much, and perhaps like it wouldn't have a lot of impact on my life but it truly has already!'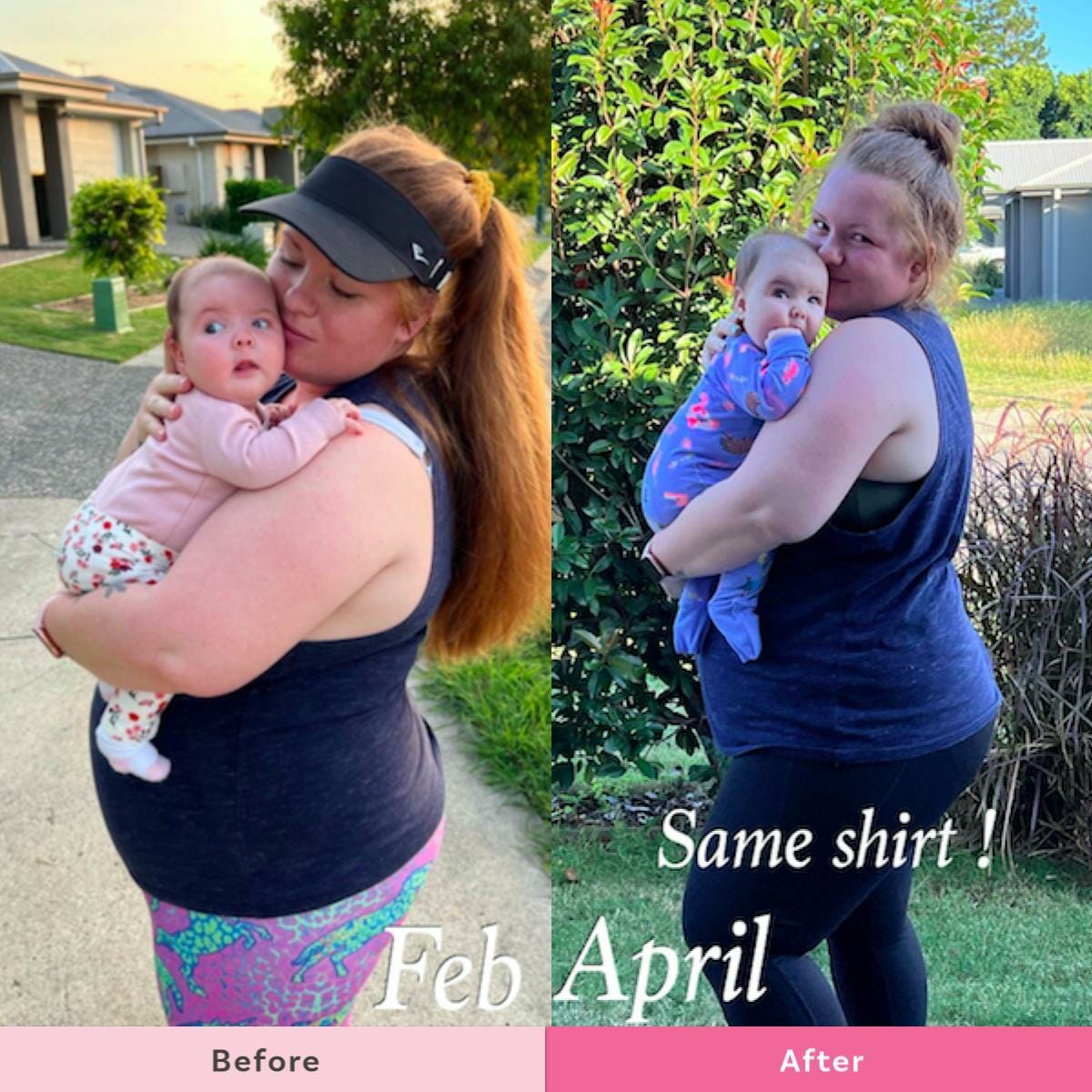 'I began walking short distances after the birth of my sixth baby, just my street to begin with, and slowly ventured further. I'm now averaging about 10kms a day and absolutely loving it! In fact craving it! My clothing fits better, and some are actually too big!
And I'm so excited to see what else I'm capable of!
I can put my own socks on!
I can tie my own shoes!
I can get down on the ground and play with my newest bub and toddler!
My diastasis recti (ab separation) has gone from a 7.5 cm gap to a 2.5 cm gap, and I'm still focusing on this, to help it close completely!'
How the App is helping with Tarryn's success
'I'm finding the Healthy Mummy App is helping me to stay on track and has given me all the right tools to reach my goals.'
Tarryn is also a big fan of some of the Healthy Mummy weight loss products which she believes are also a factor in her weight loss far.
'I love the Premium Healthy Mummy Smoothies, the tummy snack bars and the collagen smoothie booster. I also take the Apple cider vinegar and Metabolism tablets each day.'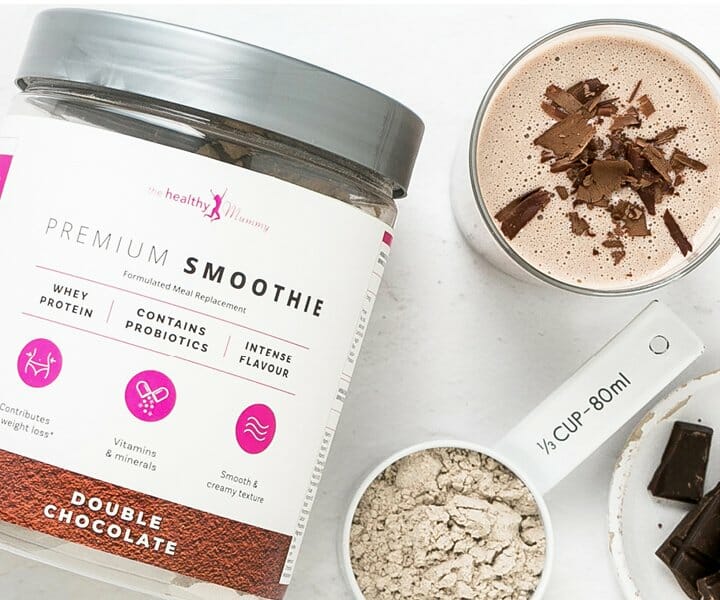 Tarryn's typical day on the plate
Breakfast: I begin each day with a tummy snack bar first thing in the morning before my early morning 5k walk with the babies. I also take my Healthy Mummy supplements and drink plenty of water.
After my walk and core recovery workout I'll makeup a Healthy Mummy Vanilla smoothie with extras, such as protein powder, 1/2 a frozen banana, oats, collagen smoothie booster, coffee and almond milk. This is loaded with healthy calories and nutrients, keeping me full for the morning. If I'm hungry while teaching I'll generally grab a piece of fruit or rice crackers.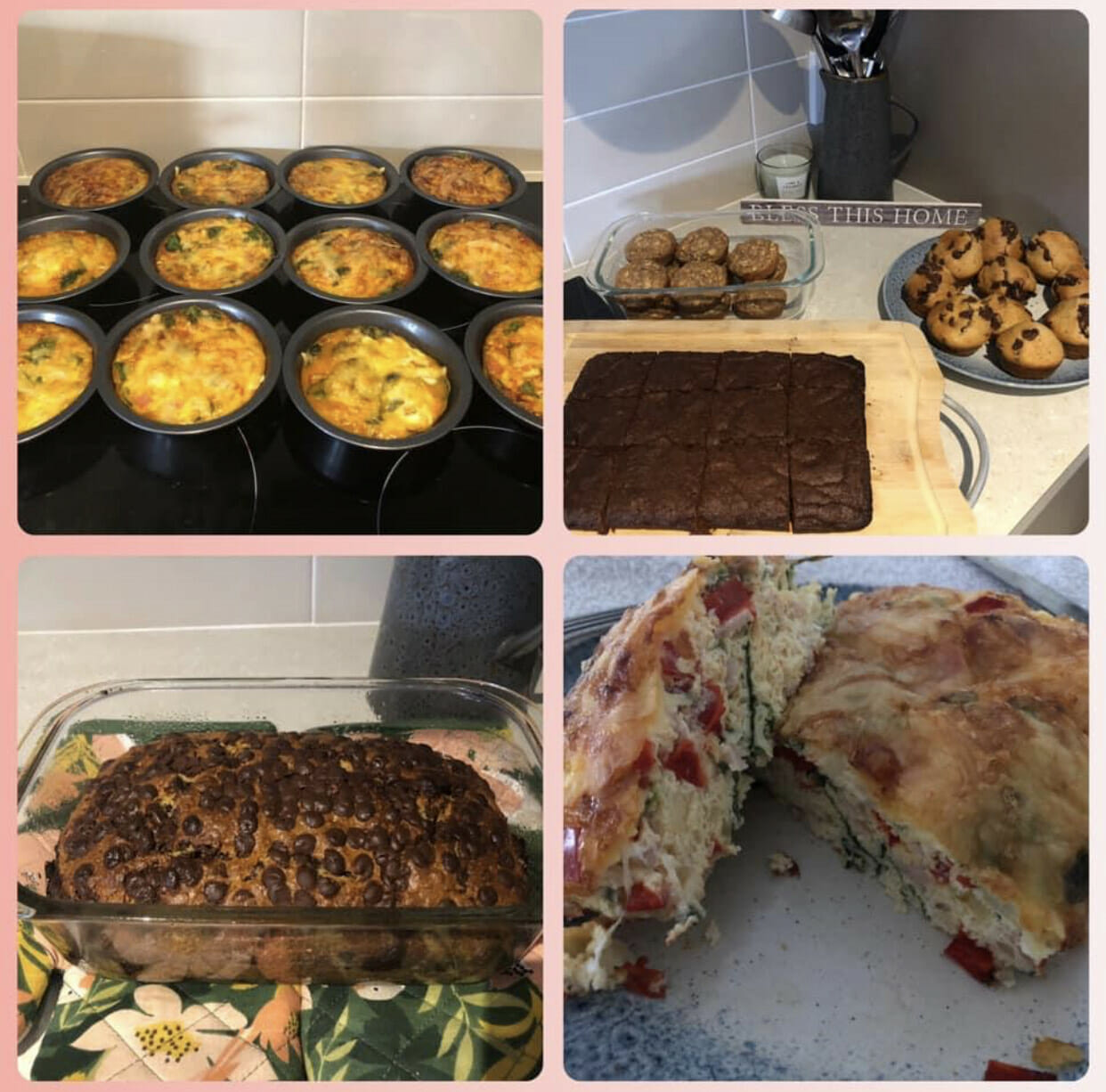 Lunch: Generally a Healthy Mummy meal from the Healthy Mummy App, such as Easy Fried rice or a chicken and salad sandwich, afternoon snacks I generally feel like something sweet and love having the banana, cinnamon, oat muffins or a healthy chocolate brownie from the Healthy Mummy App.
Dinner: Generally a Healthy Mummy meal, my favourites would have to be the Stove Top Lasagna or the Devilled Sausages. For a sweet treat after dinner I like having a pre made baked item from the Healthy Mummy App or a Healthy Mummy Double Chocolate Premium smoothie! Yum!
'My favourite app workout is the beginner step workouts with Jade! So much fun and slightly challenging, which is perfect!'
Tarryn's 3 Tips for Success
Find your 'why?'
Look at your goals and plan as if you cannot fail! And don't look back!
Begin. One step, one choice, one breath at a time. And don't give up until you're proud!! You've got this!!