MUST READ: Mum-of-three loses tummy fat without tummy exercises!
Tummy fat seems to be the most stubborn part to shift. But this mum has managed to lose her tummy fat, and importantly… with little to no tummy exercises! Find out how she does it.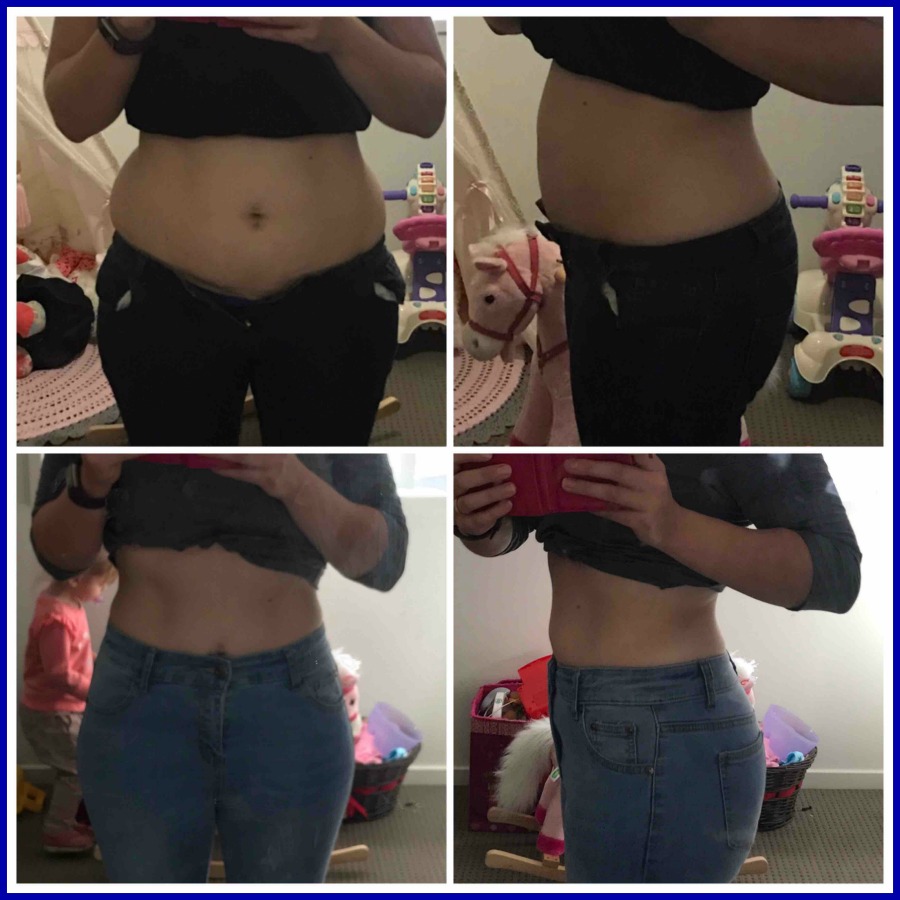 Image Source: Supplied (Allexe's waistline before and after The Healthy Mummy)
A bit about Allexe
Before finding the Healthy Mummy, Allexe felt cranky, tired, unhappy and really irritable.
Allexe says, "Before the Healthy Mummy I was a cranky and horrible mess, I was depressed and sore all the time. I had tried so many fad diets and failed miserably. I also had serious bowel issues, to the point where I spent most of my time on the couch with a heat pack on my back due to the pain."
Allexe reveals she then started her Healthy Mummy journey in March 2017. She began using the  28 Day Weight Loss Challenge Recipes and having the Healthy Mummy Smoothies for breakfast.
"My starting weight was 65.1 kg* and I was a size 14.
"My current weight is 60kg* and I am a size 10! [Before the Healthy Mummy], my waist was 80cm and my stomach was 100cm, I am now down to 68cm* in my waist and 82cm* in my stomach," Allexe admits.
Allexe's secret formula
Allexe says she eats 6 smalls meal a day. This includes snacks and a Healthy Mummy Smoothie.
The mum reveals, "I will have a smoothie for breakfast, a piece of fruit and some nuts for morning tea, I will usually have a salad or a wrap for lunch. 
For afternoon tea I usually have a Healthy Mummy snack, dinner is a small portion of a Healthy Mummy meal and then I have a treat for desert (like the Healthy Mummy donuts!)."
Healthy Mummy smoothies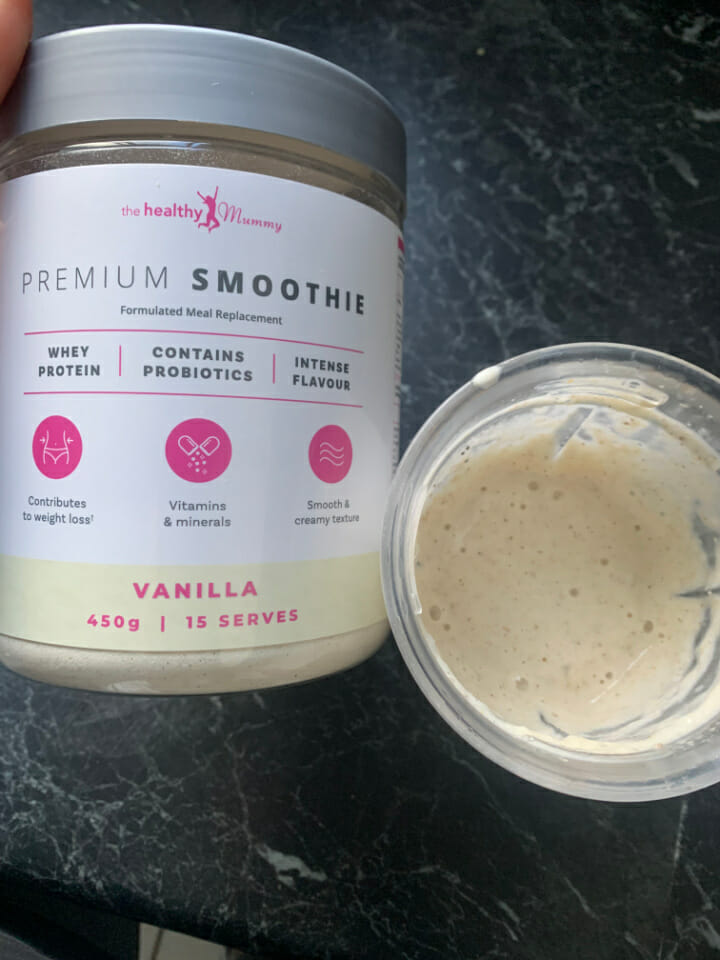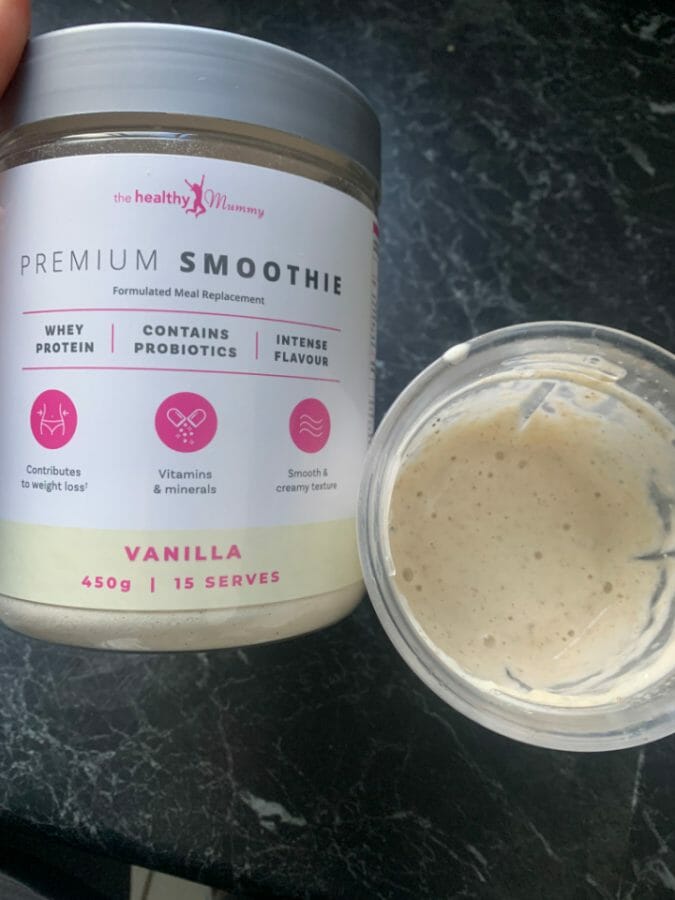 Allexe says, "I don't think there was any particular smoothie that helped or that targeted [tummy fat], as I had a large variety of them all.
"I think all of them are fantastic for shifting the weight."
Find 30 minutes for walking every day
Allexe admits to walking for 30 minutes every day.
"I honestly believe walking for at least 30 minutes [per day] and making sure I hit my 10,000 steps helped greatly with shifting my weight.
"Unfortunately, as I have had 3 caesarean sections (I'm assuming due to scar tissue) I struggle to do to many tummy related exercises."
A new woman and a new stomach!
On her brand new bod, Allexe says, "I am so much happier and healthier!"
She shares that since jumping on board with the Healthy Mummy she feels as though she has so much more energy and no longer has bowel troubles.
"My confidence has grown immensely, although, I still have a long way to go but I no longer feel as though I need to hide away under big frumpy clothes.
"I think my biggest change would have to be that I have finally worked out that food is not my enemy, it took me so long to work that out but I am so glad I did."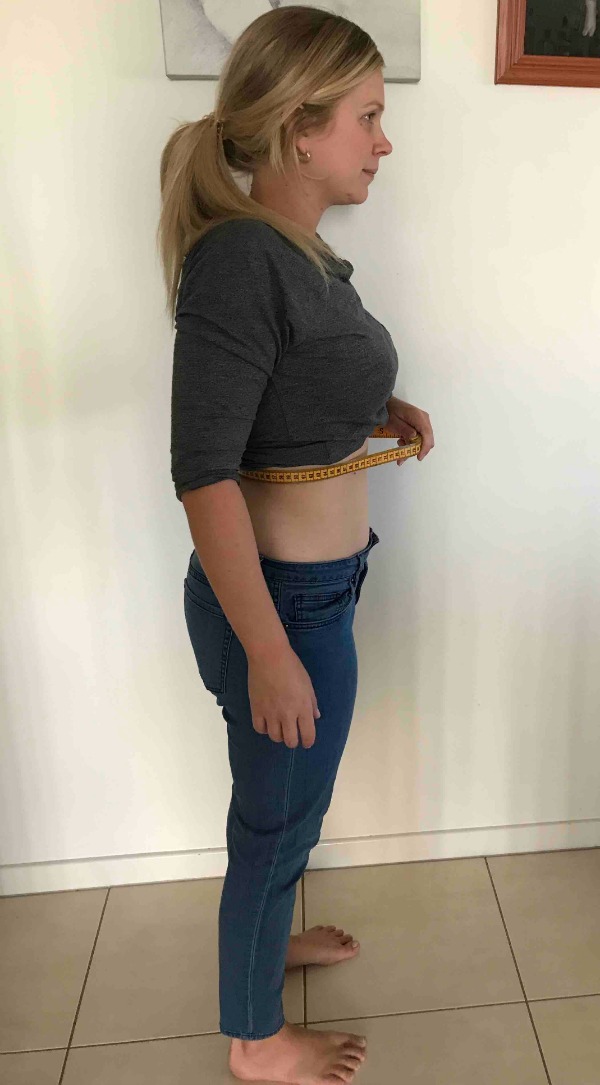 Image Source: Supplied (Allexe's new waistline)
What losing weight means to Allexe
"Losing weight means I can finally feel happy in my own skin; I don't cringe when I look in the mirror. I still have flaws I just don't see them the way I used to. Losing the weight has also made me a better and more involved mum."
On finding a support network
Despite feeling a little skeptical when she first stumbled across the Healthy Mummy (given all the success stories), she's really glad she joined us.
"I have found the Healthy Mummy program so easy to stick to as I get to eat which is fantastic and what I get to eat is seriously amazing, I honestly never get bored.
"I love the smoothies and I love the family that the Healthy Mummy has created. The support system is amazing."
The best part
When asked what the best part about the Healthy Mummy is, Allexe disclosed:
"I think the biggest positive for Healthy Mummy is the fact that it's not just changed my life for the better but it has changed my family's life!
"My children have been learning about how to fuel their bodies with the right foods, and the Healthy Mummy recipes are that good they have given every single meal a try.
 
"I honestly wish I could get everybody onto the Healthy Mummy just so they can feel as amazing as I do."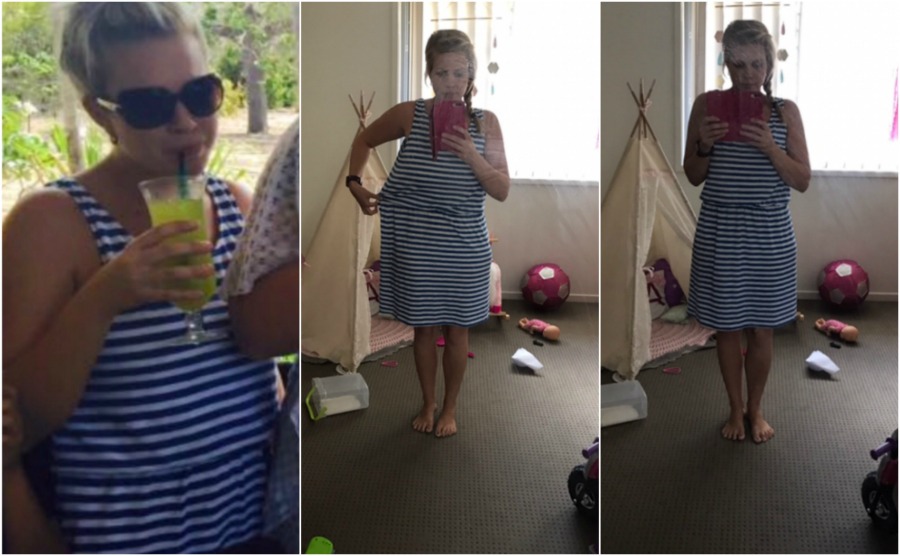 Image Source: Supplied (Allexe – dropping dress sizes with The Healthy Mummy)
We also have our breakthrough Tummy Smoothie contains our unique Healthy Mummy Tummy Complex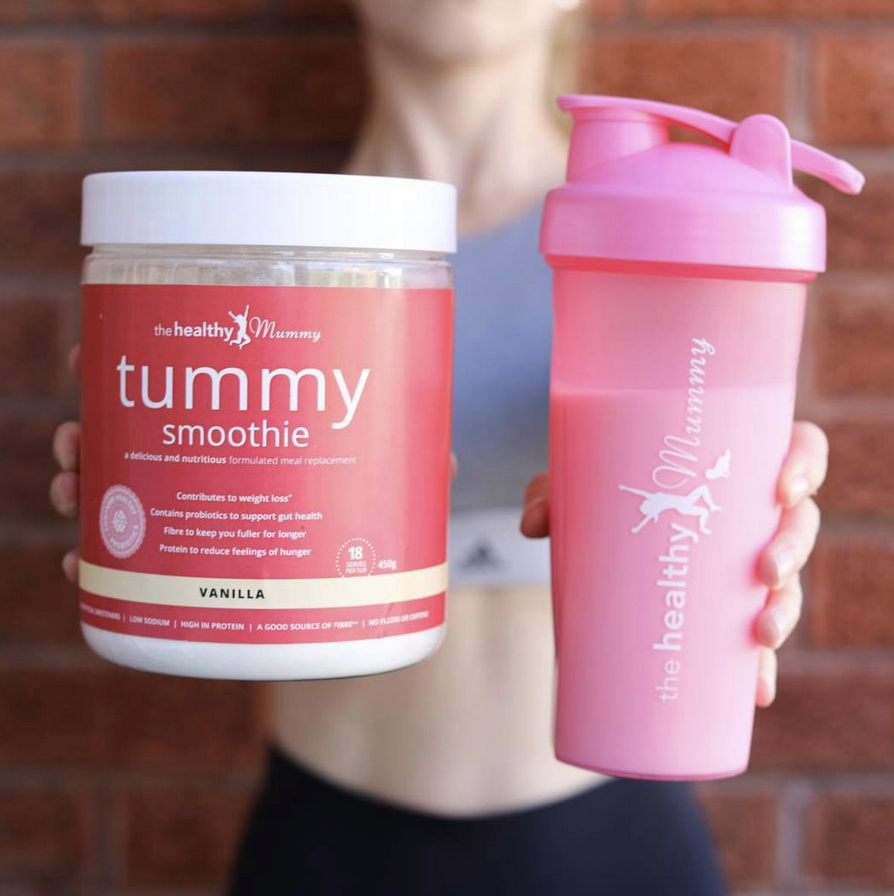 It is scientifically designed for gut health, digestion, stomach and weight loss. It will aid with digestion and bloating and it tastes DELICIOUS – it is a creamy vanilla flavour. It is also high in fibre and protein and will help you feel fuller for longer!
This smoothie is also free from artificial sweeteners, fillers and caffeine. Check it out here
The Healthy Mummy App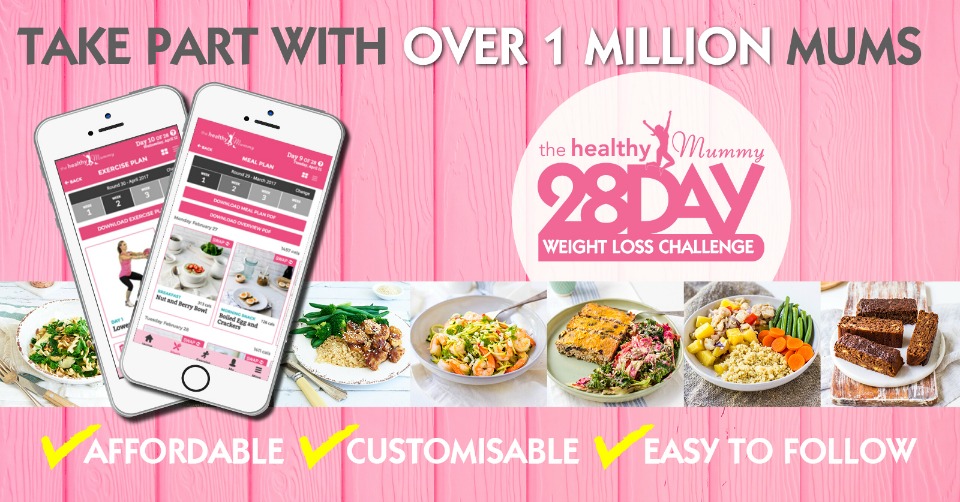 Are you eager to tighten your tummy like Allexe or lose the baby weight? Our 28 Day Weight Loss Challenge has helped hundreds of thousands of mums tackle their weight, improve their fitness and BOOST their confidence.
When you sign up to the Challenge – you are given access to thousands of exclusive recipes, hundreds of fat burning exercises and 24/7 support.
Every month their is a NEW Challenge theme with new recipes, exercises and customisable meal plans to help YOU REACH YOUR GOAL WEIGHT!
Click here for more about the 28 Day Weight Loss Challenge.
*Images and references to kilograms lost are as supplied by the individual in the story. The Healthy Mummy assumes information and photographs supplied to be true in nature and is not responsible for any false misrepresentations or claims relating to their programs or products.