Weight Loss
Did you know that there are actually food and drinks that help with stomach fat loss?
Tummy fat can be a stubborn area to lose weight from!
However, there are lots of healthy and inexpensive foods and drinks that can be added to your daily diet to increase your belly fat burning potential and improve your ability to lose centimetres off your stomach.
They are common products, so chances are that they may be household items that you already use on a daily basis. Or some may be foods you have never thought about or even heard of.
When these are combined with tummy fat exercises, you'll start to see a noticeable reduction.
Speaking of which – our 28 Day Weight Loss Challenge is like a personal PT in your pocket and includes over 350 quick work out videos and over 4,000 recipes and LOTS of workouts targeting belly fat reduction!
We've created a list of 15 foods and drinks that can help you lose stomach fat and increase your weight loss progress.
Here are our top picks of tummy fat burning foods that you can easily incorporate into your daily diet.
15 foods and drinks that will help BLAST belly fat! 
1. Water
Water is first on the list as it's the most important and most forgotten ingredient to getting a flat tummy! Keep a two-litre bottle on hand at all times; it flushes out toxins, keeps your appetite in check and is the best and cheapest belly fat burner available.
2. Apple cider vinegar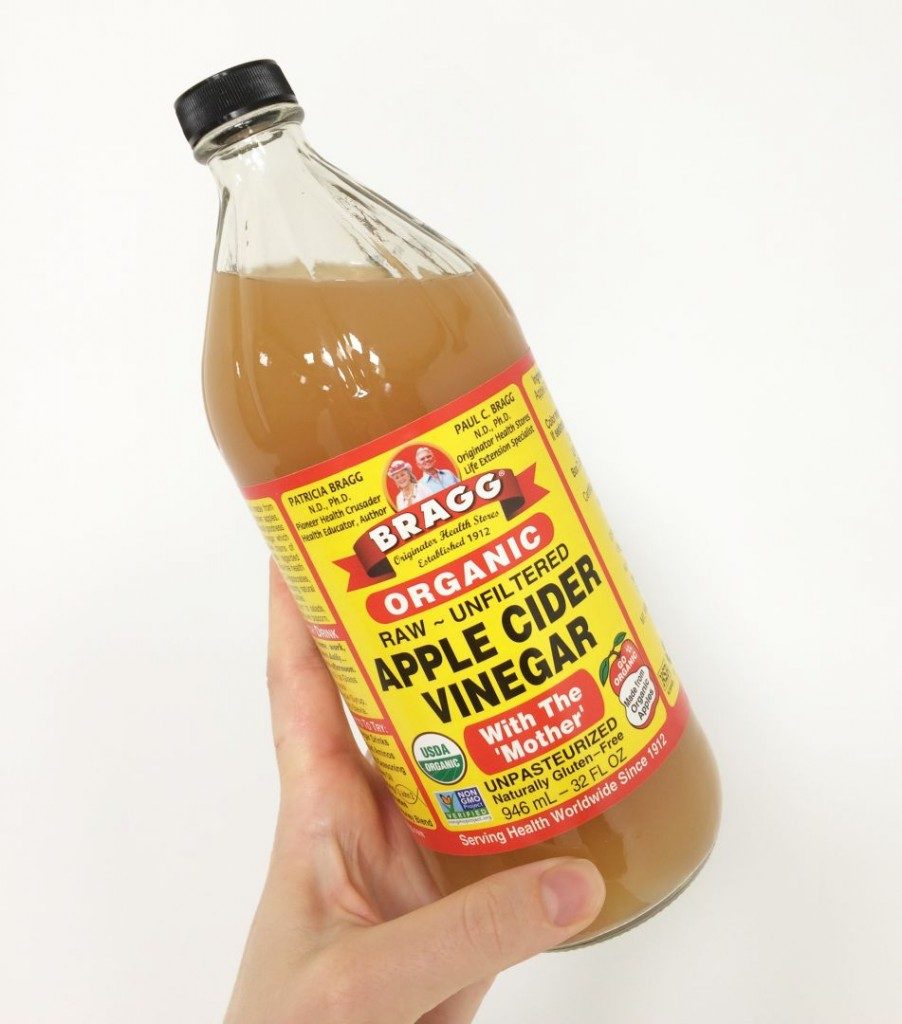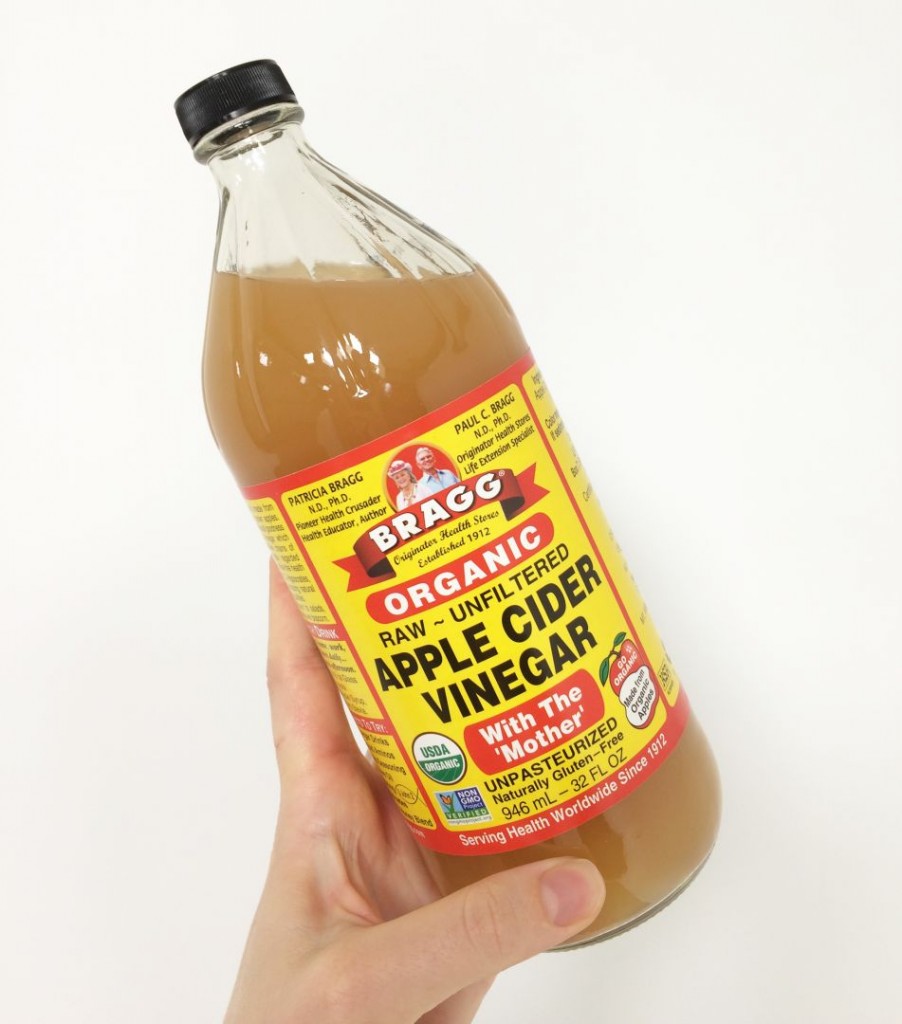 Apple cider vinegar is a great natural bile stimulant and acid reflux preventer. It keeps the stomach pH levels balanced so you will have a flatter tummy and look hot in that bikini!
Add a capful to half a glass of water and drink after you wake up. You can even try cooking with it. For example, check out these Healthy Mummy 356 Calorie Sweet and Sour Chicken Meatballs 
You can also buy The Healthy Mummy HIGH STRENGTH Apple Cider Vinegar TABLETS here.
3. Chia seeds
High in protein and omega 3 fatty acids, chia seeds will help keep blood sugar levels stable and fill you up to hold your cravings at bay.
Sprinkle some in your Healthy Mummy Smoothie, make chia puddings or even some chia blueberry jam for something different!
4.  Açai berries
Açai berry powder is high in anthocyanin- a natural pigment providing powerful antioxidants. Açai provides an array of minerals that help to keep your body healthy and gives you high levels of sustainable energy.
This extra energy will enable you to get out and perform more stomach fat burning exercises to burn more calories and help the fat come off your tummy!
5. Cinnamon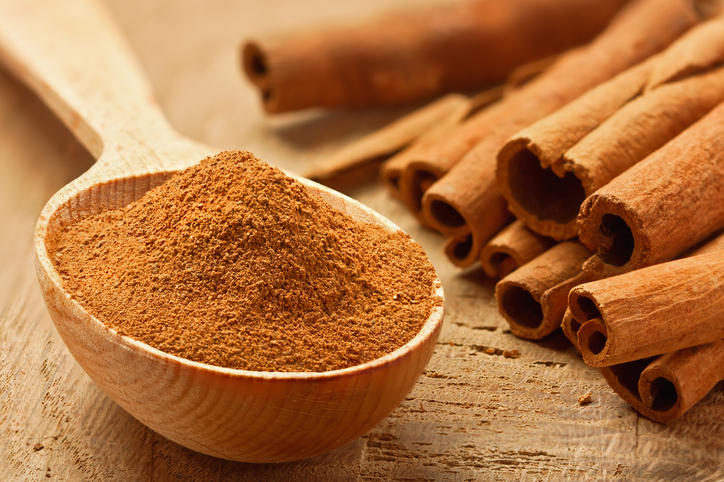 This powdery additive is a cross between spicy and sweet and it adds so much flavour to your breakfast. Cinnamon also helps balance blood sugar levels, lowers bad cholesterol and helps reduces pain and inflammation.
As an idea, sprinkle some on your porridge or to your coffee instead of sugar, and this will help you on your belly fat reduction journey!
Want some free recipes using cinnamon? Try one of these!
6. BCAAs
Also known as Branch Chain Amino Acids. BCAAs are three amino acids known as Leucine, Valine and Iso-Leucine. They help prevent muscle breakdown and can be bought as yummy flavoured powders to use in place as sports drinks. Drink them during your fat burning workout instead of water as they will help you tone up as you lose that belly and may even help in the formation of abdominal muscles.
7. Green coffee
High in chlorogenic acids, green coffee may assist in promoting weight loss by the heightened conversion of fat into energy. Basically, it helps burn fat stores which will help reduce your tummy fat.
It is also an antioxidant and free radical scavenger. Available in satchels, you can use it instead of your normal instant coffee.
8. Green tea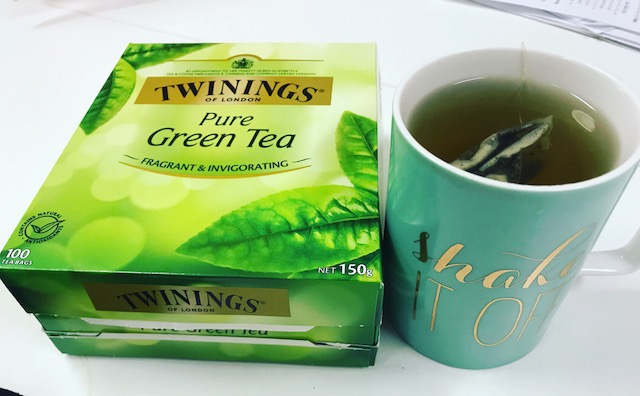 Green tea can increase your fat metabolism rate, especially if you drink it throughout the day. It is made from unfermented tea leaves and contains high concentrations of antioxidants known as polyphenols. Green tea extract, especially the catechins, appear to be the secret to the fat-burning, metabolism boosting effects.
Drink around 3-5 cups per day for maximum benefit to help you with stomach fat loss.
9. Parsley
Believe it or not, parsley has many health benefits, including reducing the effects of diarrhoea, improving digestion, regulating the menstrual cycle and increasing the rate of urination. This means that more matter is expelled from the body, including more calories and thus reducing weight loss, to help you get a flatter stomach!
The diuretic aspect of parsley juice also means that it detoxifies the body faster than other drinks and acts as an appetite suppressant making you feel fuller than you are.
10. Celery
High in fibre and very low in calories, celery is a great diuretic to rid your body of excess water. Juice them up with carrot and ginger for a revitalizing fresh juice which helps reduce belly bloat so you can feel more comfortable.
11. Spirulina
Spirulina is a sea plant that is high in protein and calcium, boosts your energy and is a great antioxidant. It is available in powder form and can be added to your Healthy Mummy Smoothie for that extra boost.
Spirulina is a great ingredient to add to your diet to sate your appetite and help reduce calorie intake, which assists in losing tummy fat.
12. Healthy Mummy Smoothies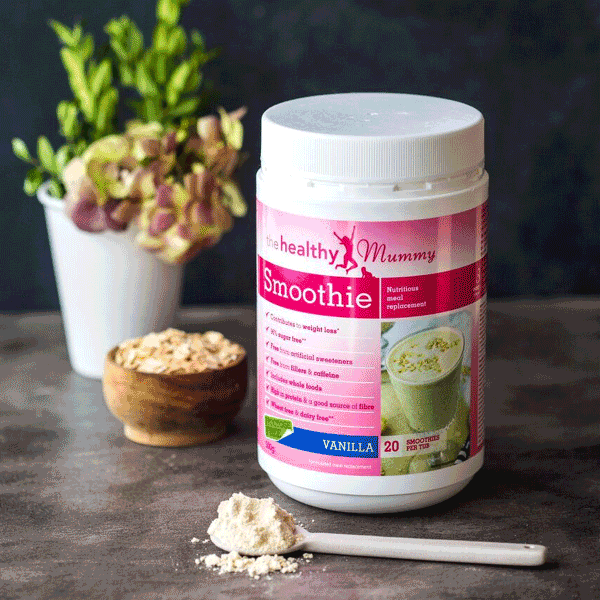 High in fibre and vegetable proteins (and featuring a wide range of yummy flavours), The Healthy Mummy Smoothies are a great snack or meal replacement for busy mums on the run.
They will keep you full and prevent you from snacking on high-calorie foods, to avoid gaining tummy fat in the first place. They also taste great and can be used to make high protein pancakes or muffins.
Pick some up today. They're cheap and a really easy way to help reduce belly fat by substituting them as meals.
13. Wheatgrass
Wheatgrass has a high concentration of iron, magnesium, calcium, amino acids, vitamins C, A and E, B12, B6 and chlorophyll. These vitamins and minerals provide many therapeutic benefits. Consuming wheatgrass can rid the digestive system of harmful bacteria and cleanse the body of toxins. It also cleanses the colon and can help in the treatment of joint pain, ulcerative colitis, skin infections and can even prevent diabetes.
No wonder it is regarded as a superfood! A healthy body will definitely put you on the right track for a flatter stomach.
14. Yoghurt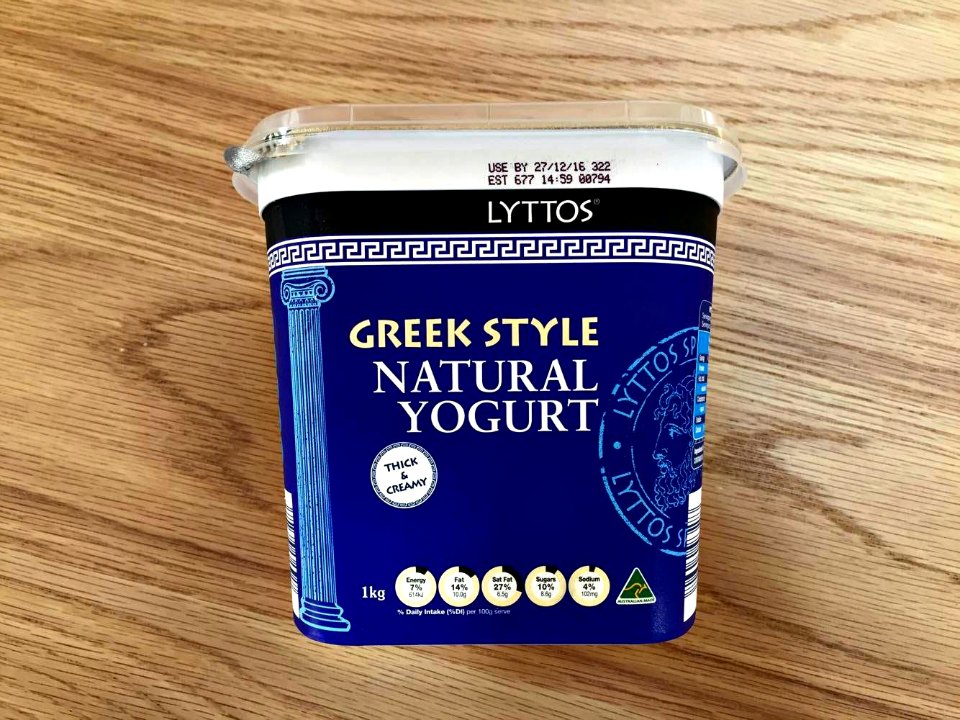 So long as you choose yoghurt that is LOW in sugar or no added sugars, yoghurt is a really healthy treat that can combat stubborn belly fat and banish that belly!
High in good bacteria, the benefits of yoghurt on gastrointestinal health have been said to provide health benefits for certain gastrointestinal conditions, including lactose intolerance, constipation, IBS, colon cancer, inflammatory bowel disease, Helicobacter pylori infection, and allergies.
Just make sure you look for the nutrition label and make sure no added sugar is used. Instead, opt for Greek yoghurt varieties and use your own frozen berries and cinnamon to sweeten.
15. Dandelion tea
This is a great replacement for coffee and is also an effective diuretic, so it can help to reduce water retention and belly bloating. This healthy tea will help you feel slimmer and reduce the toxic load too.
A healthy diet can make you look and feel great!
What did you think of the stomach fat burning foods and drinks above? Are you going to include them now in your daily diet to help boost your metabolism and bust that belly?
They're a great way to help you on your weight loss journey towards a healthier you.
How can The Healthy Mummy help you with belly fat reduction?
We understand that losing weight (especially around trouble areas like the stomach) can be daunting.
This is why we created our 28 Day Weight Loss Challenge, where you can access healthy meal ideas, exercises and food planning tools to shed kilos in just four weeks.
Designed by mums for mums and will help you keep on track with your weight loss goals and make new healthy habits by following our meals plans, 4,000 recipes and over 350 workout videos all on our app!
Our supportive community of mums from around Australia are also there in our exclusive online group to motivate you and share stories.
Join over 200,000 mums, just like you, who have lost weight successfully on the 28 Day Challenge and discover a healthier you today.
For more information or to join The Healthy Mummy's 28 Day Weight Loss Challenge, click here.