Mum lost 10kg in 4 weeks, quit smoking and overhauled her overall health all while dealing with multiple 2020 curveballs
Elyse Lavern has not only had an amazing 10kg weight loss in 4 weeks during COVID whilst dealing with job loss, kids homeschooling and the overwhelming state of COVID. She also quit smoking and overhauled her relationship with alcohol. She now feels healthier, happier and better than ever.
We've all struggled with many aspects of what 2020 has thrown us but we wanted to share some stories of inspiration and mums who have overcome these during their weight loss journeys.
Elyse is one of these mums, she has not only lost 10kg in 4 weeks whilst dealing with job loss, kids homeschooling and the overwhelming state of COVID but she has also quit smoking and overhauled her relationship with alcohol. She now feels healthier, happier and better than ever.
"My overall health has changed completely"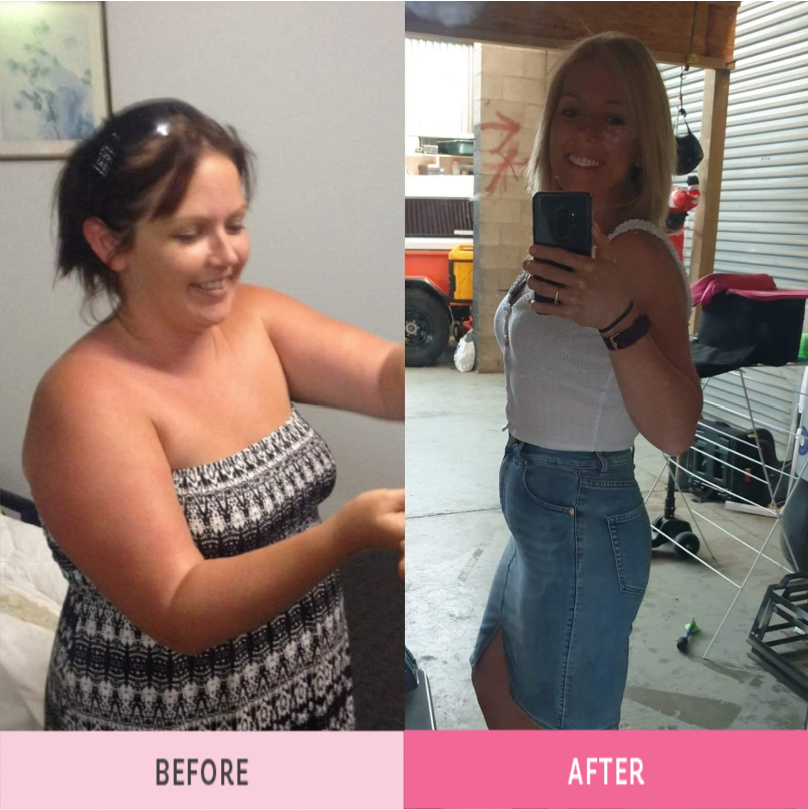 Mum makes multiple health changes whilst getting through COVID
Elyse Lavern is a mum of 4 kids, ages 14, 12, 8 and 5 , who has been part of The Healthy Mummy community since 2015.  She has found the struggles of this year have inspired her to not only make changes to lose weight but also just to get healthy.
"My overall health has changed completely, I no longer wake up with sore joints or exhausted. My blood pressure and cholesterol are spot-on, I'm fit and healthy and love life.
What I am seeing [through my journey] is needed change not just physically but mentally too, the physical side of change is my body is becoming toned, my skin is clear, my hair has stopped falling out and I look and feel younger.
The mental health side of things has been a long battle, I always used to tell myself I'm not good enough, I've failed, I'm just a mum, my knee won't allow me so don't bother trying etc."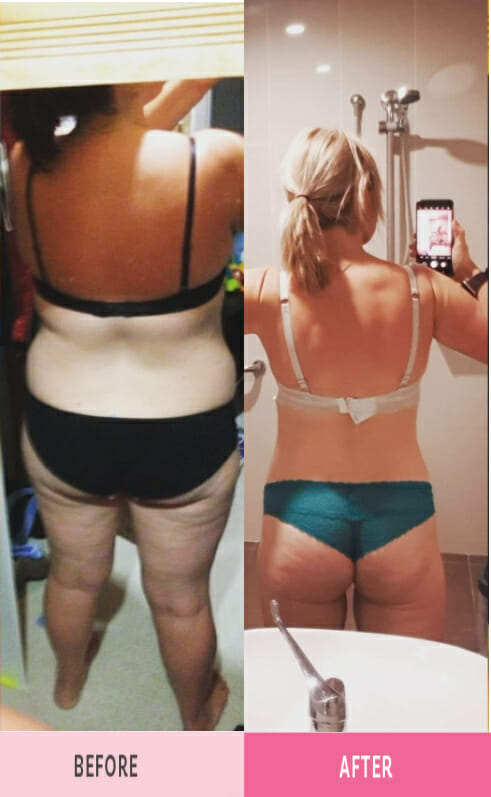 A change of mindset helped Elyse find the results she was looking for.
"However since taking a self-love and care approach I have felt such emotional empowerment, I have learnt to take my time, I have stopped being so negative about myself and learnt about positive failures. I'm still learning each day but the hard struggles are becoming easier to work through.
Through my whole Healthy Mummy journey, I have lost 40kg and since the start of lockdown or COVID in Australia, I have lost 10kg within 4 weeks."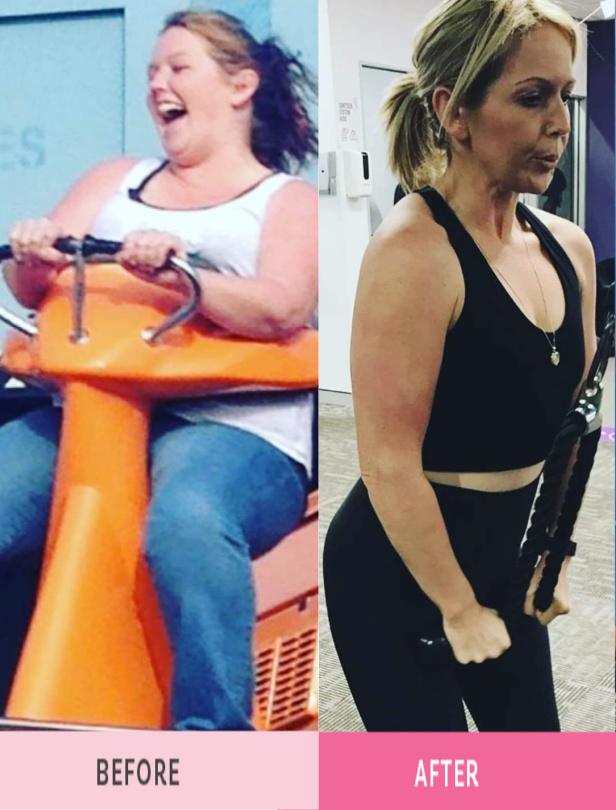 COVID hasn't been great for Elyse but she has had some positives. Along with the weight loss she quit smoking, stopped an unhealthy relationship with alcohol plus more.
"When lockdown hit, of course, I lost my job, within 2 days of losing my job, I quit smoking and stopped my unhealthy relationship with alcohol.
Day 4 I had all 4 of my kiddies home-schooling (yes I stopped smoking and drinking during home-schooling 4 kids haha)."
Despite the upheaval, she found a routine that helped her stay on track.
"My daily routine was morning walk with kids on bikes 5-9k.
I set up a gym in my shed and would do 30-40min of healthy mummy workouts boxing was a fav, Tabata and the 28 Days Stronger was a killer.
Followed by another walk to the shops on my own to get dinner things which is another 4kms."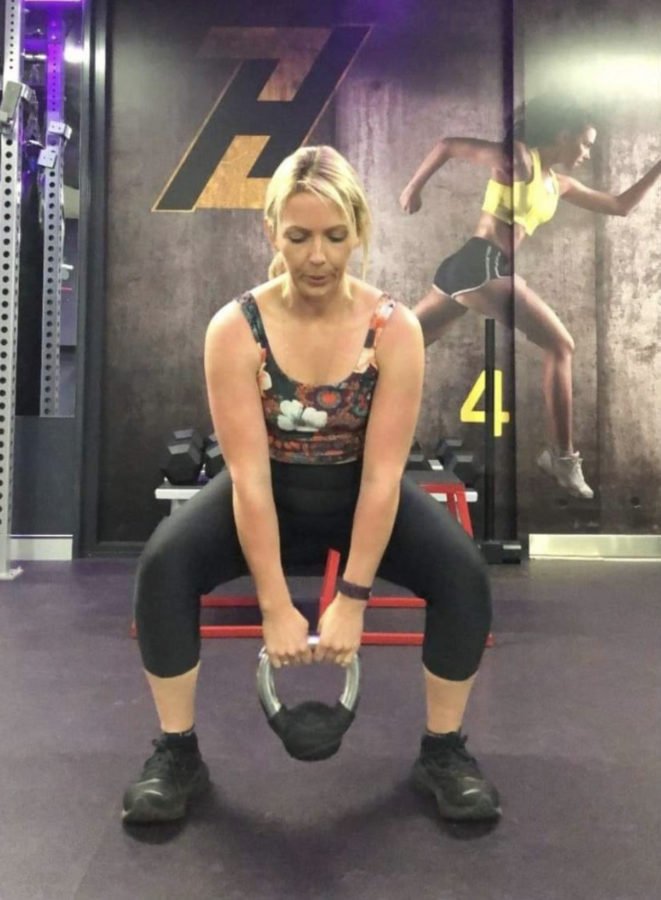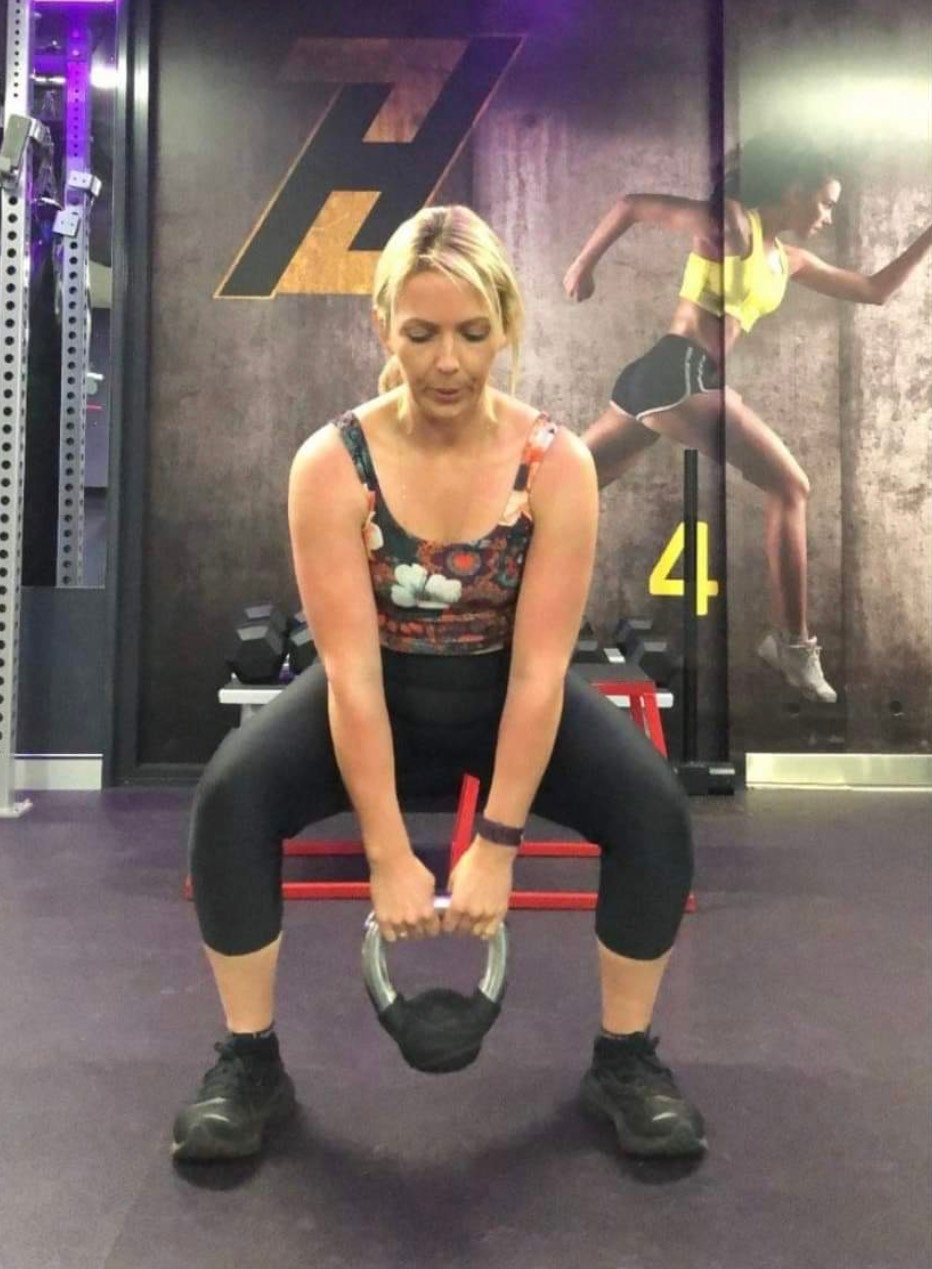 With all the hardships 2020 has thrown her she has been on an emotional journey but has been able to overcome with support and the right tools.
"In the beginning, I struggled with 1) not working and 2) feeling trapped however in all honesty COVID actually saved my life, I finally got to breathe and take my life back. I'm grateful enough to be able to hit the gym and continue on with my journey of health and fitness."
What tips does she offer other mums?
"Remember why you started, those negative feelings are not you."
What does she love to use with The Healthy Mummy?
"I love the workouts, Tabata, the new weights one, boxing and the stretches."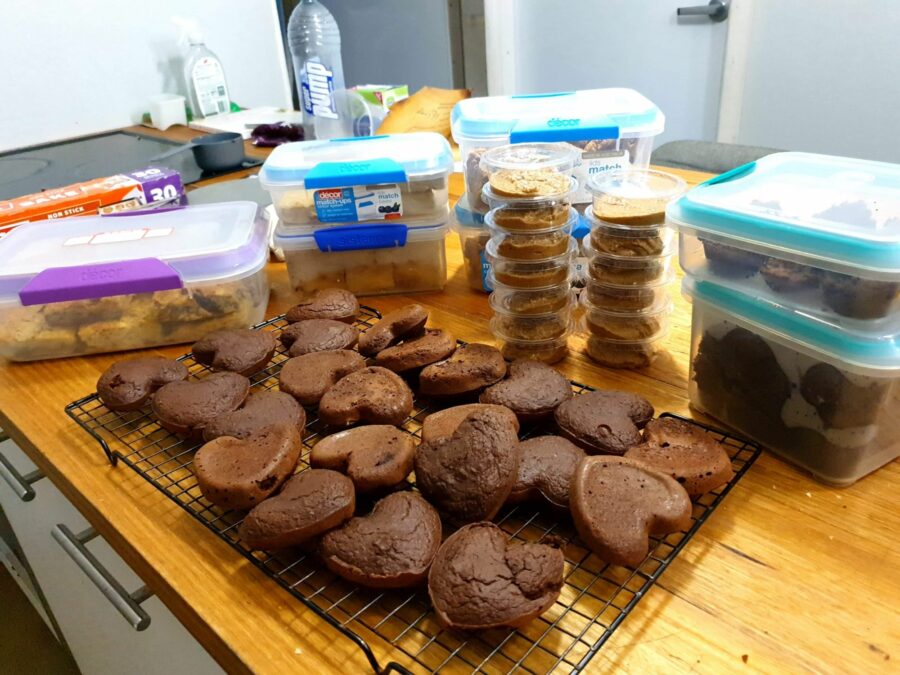 How does she do meals?
Morning: I have a protein smoothie with berries, avocado, banana, kale and baby spinach with added vitamins.
Snacks: They're generally an apple with homemade almond butter and a baked snack treat from the app or a recreation (that's another awesome thing about the app and all this learning I've recreated unhealthy to healthy and make them taste amazing).
Lunch: It's normally another shake as I'm at work and work through lunch.
Dinner: Oh my dinners I love them! I make a large variety from either the app, a healthy recreation or a free recipe from the website.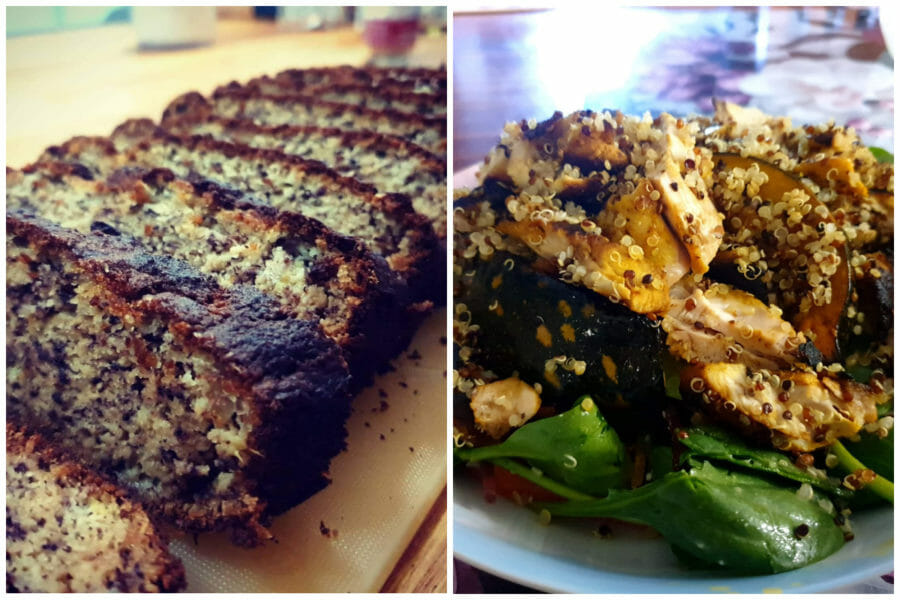 Her love of the community
Beyond the meals, workouts and the app, Elyse loves the support, stories and accountability you get with The Healthy Mummy community. It has helped Elyse with her journey so much.
"The community is so supportive and inspiring. If your having that blah day and you need to vent 1000's of other women are right there to support you with amazing uplifting words.. or the overwhelming support you get when I post a transformation photo you just feel the love and support."
Join the 28 Day Weight Loss Challenge!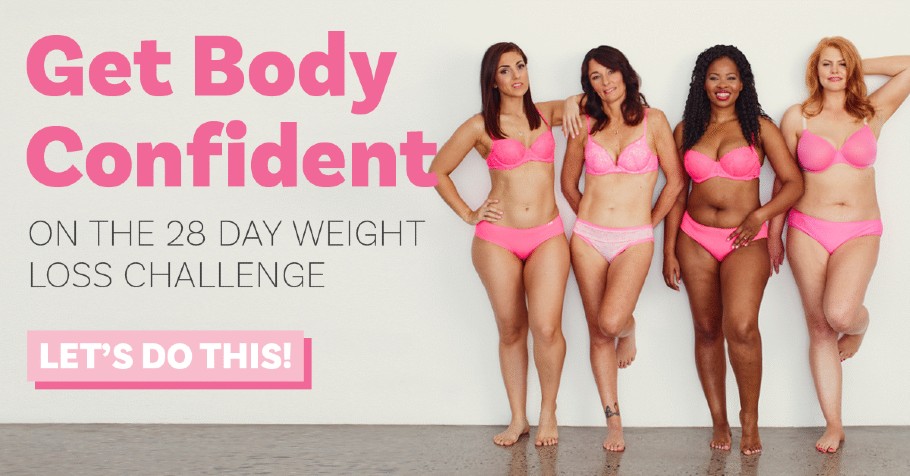 If you are interested in kickstarting your weight loss and want to improve your energy – not to mention – improve your overall health and wellbeing – our 28 Day Weight Loss Challenge is an awesome program to check out. 
Our 28 Day Weight Loss Challenge includes:
28 days of at-home exercise routines (no gym needed) – with video instruction
Customisable and breastfeeding friendly meal plans (including a 7 day cleanse)
Time-efficient exercises for busy mums – under 30 mins
Challenge combines Pilates exercises with interval and circuit training (HIIT)
Suitable for basic to advanced fitness levels
Home to thousands of EASY-TO-MAKE recipes!
Get DAILY support from tens of thousands of mums on the Challenge with you
To learn more about our 28 DAY WEIGHT LOSS CHALLENGE CLICK HERE or PURCHASE SMOOTHIES HERE.