This mum shares how she stopped being complacent and maintains her 17kg weight loss
Losing 17kg on the 28 Day Weight Loss Challenge, Kelly shows how she can now easily come back after having a few weeks of being lazy and complacent.
Kelly would avoid having her photo taken, but she wanted to make a change. So she joined the 28 Day Weight Loss Challenge and here, she lost 17kg and 80cm from her body!
Since we last checked in with Kelly and her weight loss of 17kg, she told us she was getting a little complacent over the last few months, gained a few kilos and centimetres back, got a bit lazy and starting eating takeaway again.
But what she did next is what counts. Kelly has gotten back on track in the last few weeks, stuck to her Healthy Mummy meal plan, hasn't eaten takeaway and has moved her body more.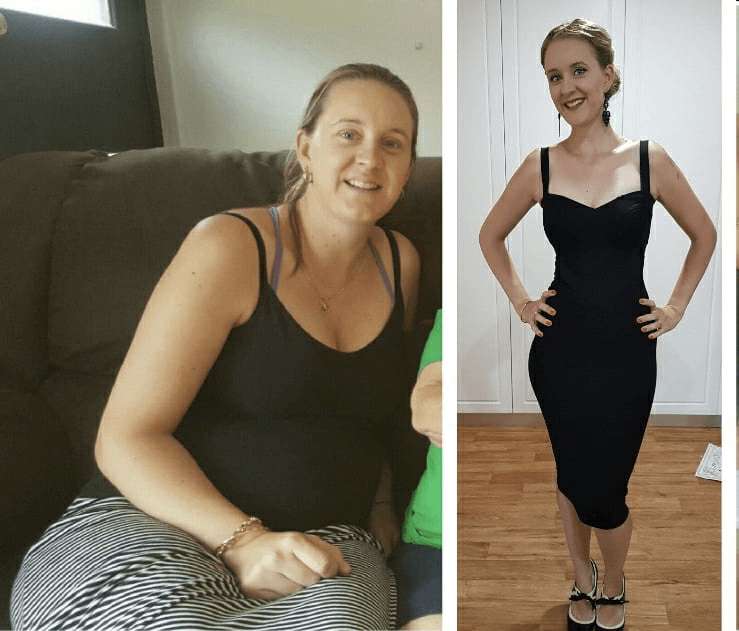 Kelly's new goals
Kelly's current goals are to keep her body moving as this helps with her mental health as well as weight loss.
"I'm trying to work my way back into my cross trainer and squat workouts to help tone up," Kelly says.
Looking forward to the upcoming Butt & Thighs 28 Day Weight Loss Challenge, Kelly's final goals are "to tone my booty and tummy arms, so it's perfect timing with the butt challenge," she says.
When it comes to a meal plan, Kelly eats whatever Healthy Mummy meal she likes.
"I just try to keep it to one rice dish and one pasta dish per week. This works great for my whole family as we get a nice variety of meals."
A typical day on a plate for Kelly looks like:
Breakfast: Poached eggs or Vegemite on sourdough toast and a cup of tea.
Lunch: Leftovers or a ham and salad roll. Afternoon tea is a tea and a Healthy Mummy snack like Spinach and feta puffs or cheese and crackers.
Dinner: A Healthy Mummy meal. Dessert is No Egg Chocolate Custard (from the Challenge recipe hub). "Yes almost every night," Kelly says.
Join Kelly on the next 28 Day Weight Loss Challenge and kick your new goals!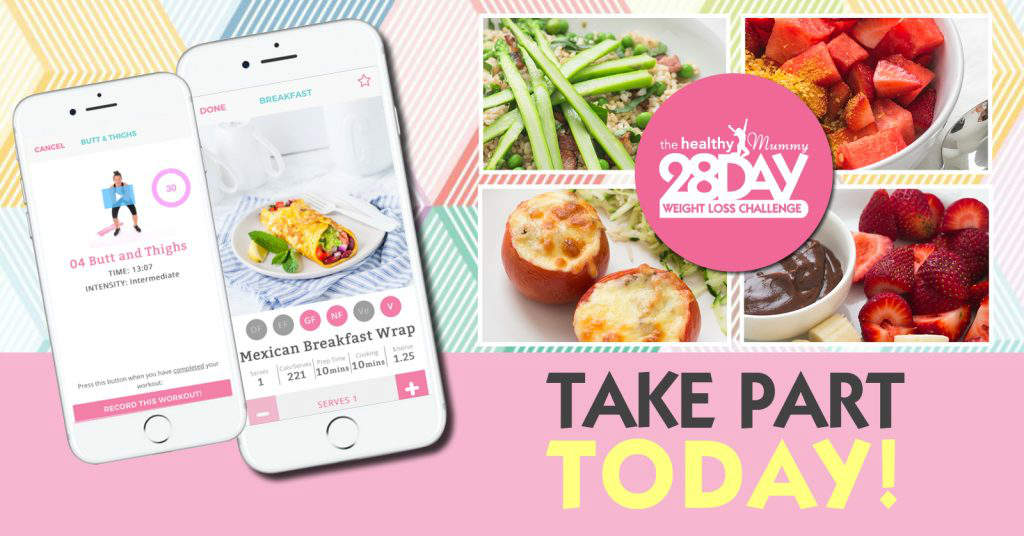 With more than 4,000 delicious (and healthy) recipes, 350 exercises & 24/7 support – the 28 Day Weight Loss Challenge is designed (and proven) to help busy mums like you lose weight!