How mum who suffers with chronic pain has lost 10kg and has less flare ups
Brooke Wyatt is a mum-of-three from Victoria and has lost 10.1kg following the 28 Day Weight Loss Challenge.
Brooke Wyatt is a mum-of-three from Victoria and has lost 10.1kg following the 28 Day Weight Loss Challenge.
She began her journey in five months ago and is down to 82.2kg.
"Five months down and I'm on a mission to get to my pre first baby weight of 72kg," she says.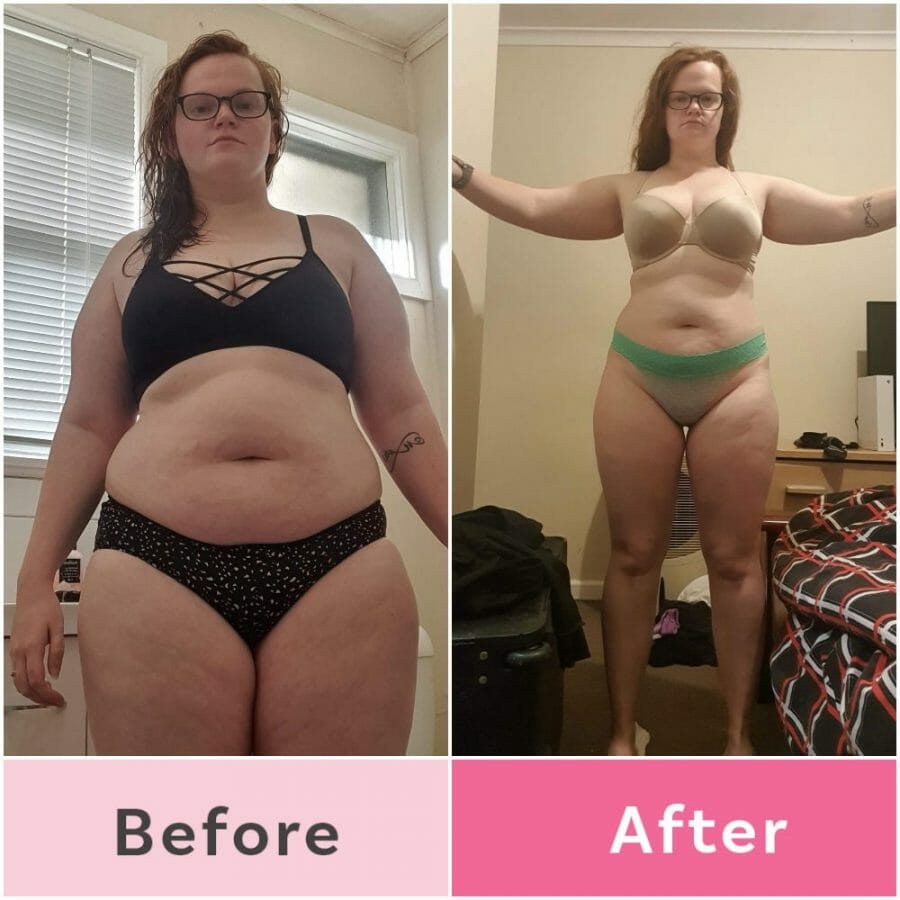 Brooke suffers from chronic pain but was able to reduce flare ups by losing over 10kg
In fact, Brooke suffers from fibromyalgia, which is a chronic condition that causes symptoms such as musculoskeletal pain.
"I suffer from fibro and have definitely noticed I've had less flare ups since losing weight," she says.
"I'm more active with the kids and have even taken on being the kids soccer coach, which I would never have done, as I would have been out of breath just walking around."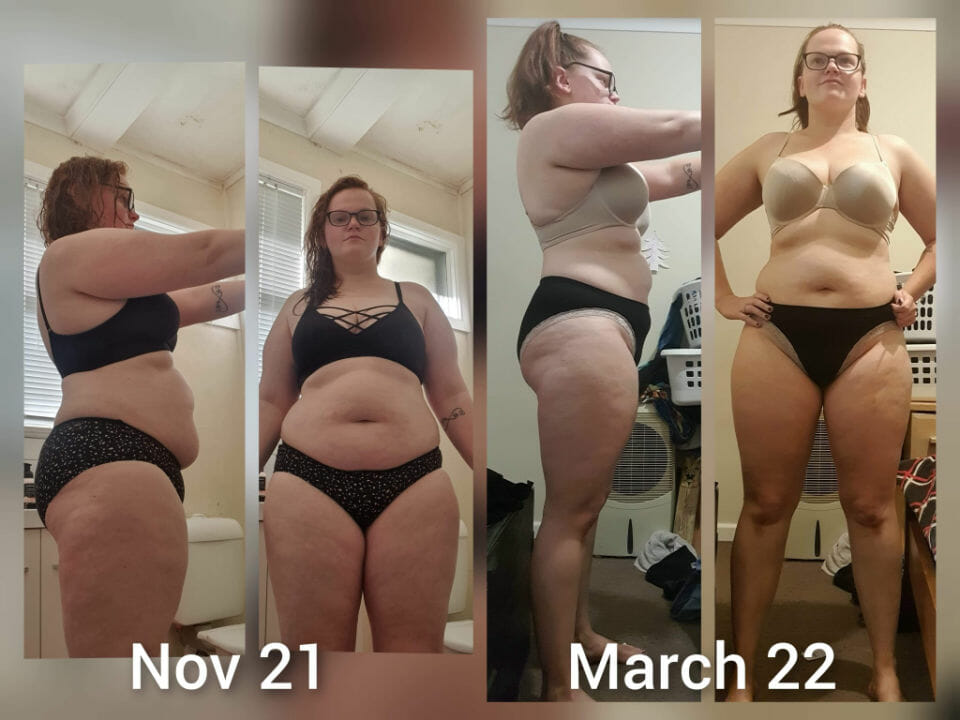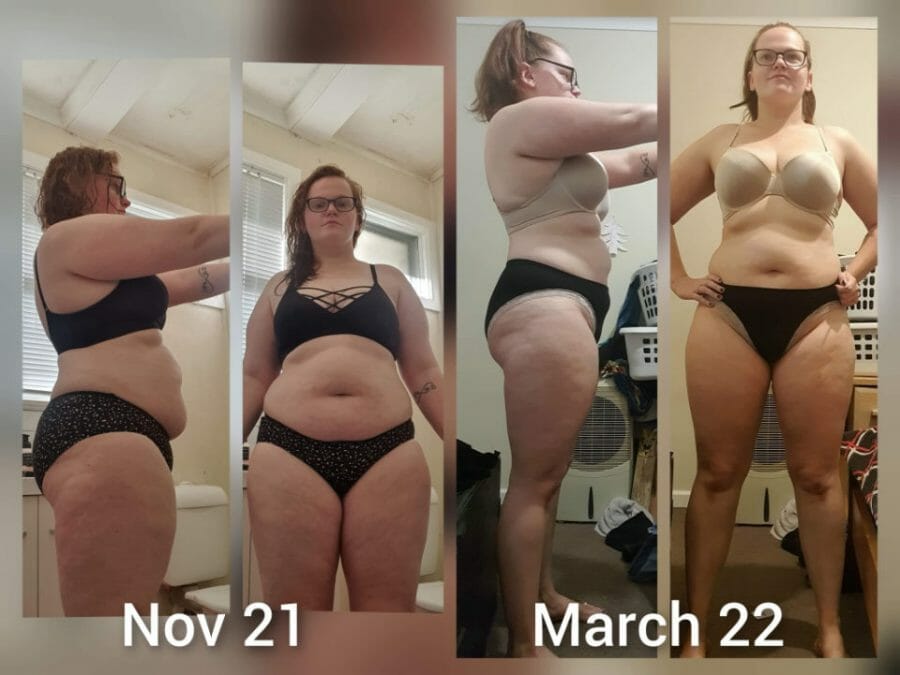 The turning point for Brooke was during the pandemic, as she felt extremely housebound.
"I have always been on the bigger side but the turning point for me was after having six months maternity leave in pandemic lockdowns," she says.
"At the end of my maternity leave, I jumped on scales and realised I had sky rocketed in weight and got to my heaviest ever of 92.4kg.
"I was so unhappy and didn't even want my husband to see me.so it was time for a change and my sister had started following the 28 Day Weight Loss Challenge, so I thought why not? No other diets had worked for me in the past, so I didn't have much faith but I was amazed."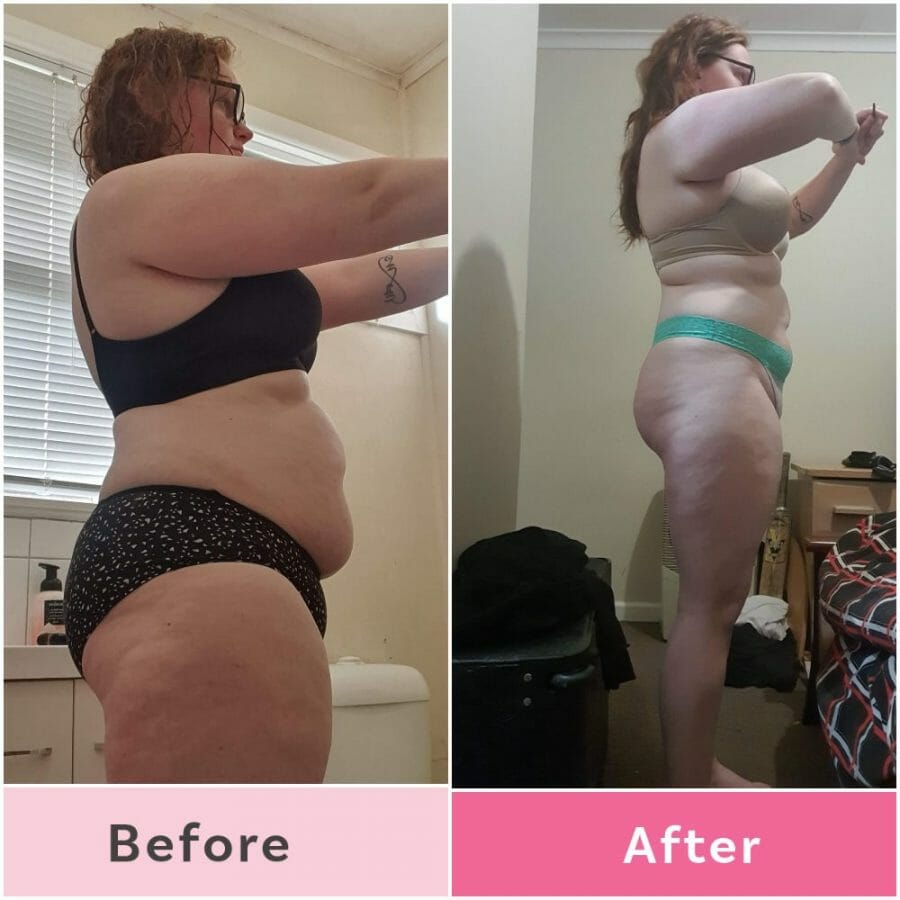 What Brooke eats on a typical day
Smoothies
I love The Healthy Mummy smoothies. I have them everyday for breakfast, Caramel is my favourite.
Snacks
My Favourite snack would definitely be the Lemon Meringue Tart and Flourless Choc Cake.
Dinner
Fajitas and the Sausage Veggie Bake – which my kids gobble up!

Exercise
Boxing is always a fun one to end with (get the frustration out of a work day).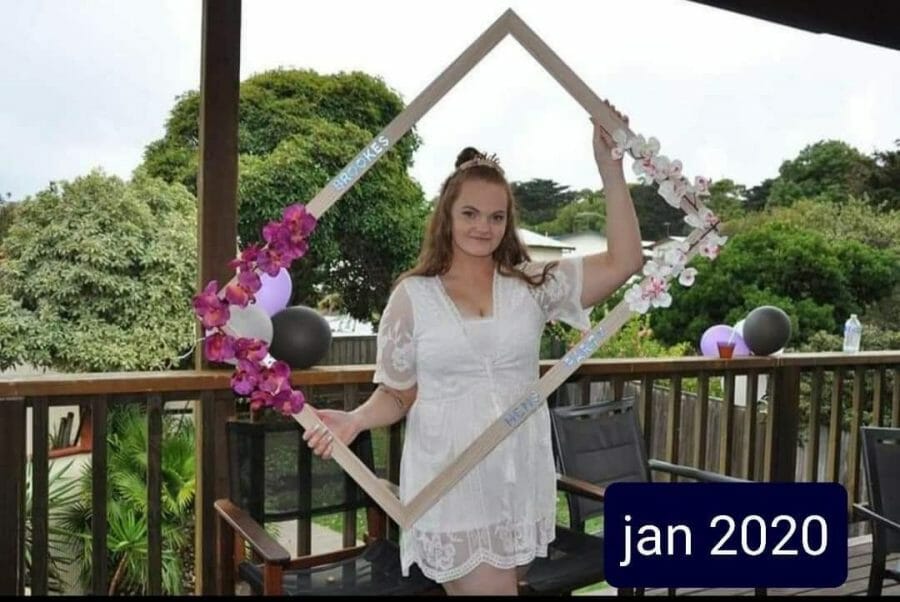 Brooke's 3 tips on how to loose weight
1. Drink plenty of water, this took me a while to get use to drinking so much but my skin and everything feels so much better for it 
2. Make sure you have good support around you, no negative put downs
3. Love everything you do, so it doesn't feel like a chore. I choose the best workouts for me so I love and had fun doing them.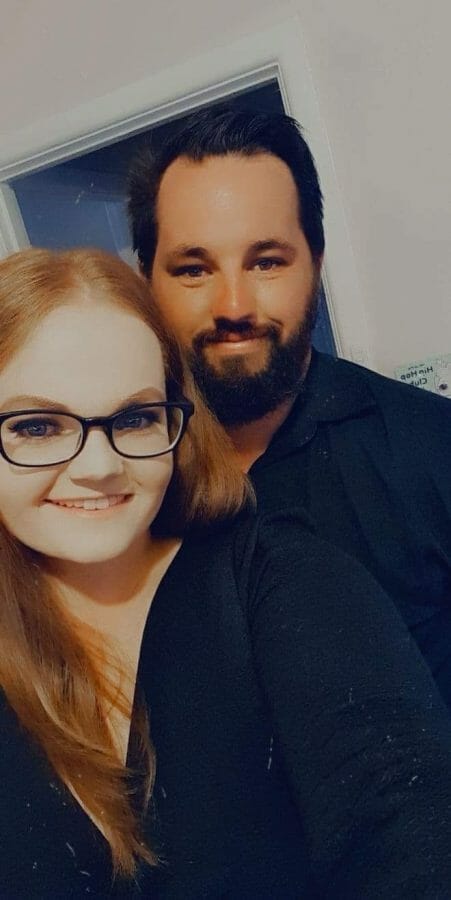 More on the Fibromyalgia 
When Brooke was 16, she was diagnosed with fibro but it didn't really start causing debilitating pain until she had birthed her second child.
"Getting out of bed was an extremely painful act when having a flare up. I would probably have at least 1 flare up a week that lasted 2 to 3 days," she says.
"Since losing weight especially around my tummy as most of my fibro sufferings are in my back and hips.
"I have only had 1 flare up since the start of Feb, it lasted a few days but only one, its been so good to be able to pretty much live a normal day with out pain."
Brooke's tips for losing weight with fibre 
1. When having a flare up do not push yourself to do workouts
I did at the start and it made it so much worse, go for a walk instead to get all the joints and muscles moving with out straining.
2. Do alternative exercises
If there are any particular moves you aren't able to due to pain (for me its crunches and reverse crunches) do an alternative during the videos, no point cause your self a possible flare up when there is always as nowhere exercise.
3. Stretch for a little longer then the videos give you
Us fibro suffers do need to make sure our muscles and joints don't get shocked otherwise you guessed flare up is on the cards again.