See how these 4 mums have transformed their lives and are planning to kick goals this month
These inspiring mums have lost weight and become a better version of themselves. They have gained confidence and become happier people. Find out how they are going to be kicking their goals this month.
Every now and then, you find inspiration from others and we find it often in our community of amazing mums.
These mums are here to provide you with some weight loss motivation and inspiration to help you on your journey.
4 mums share their inspiring stories and tips to help you on your own journey
Sarah Maynard – "Let's do this!"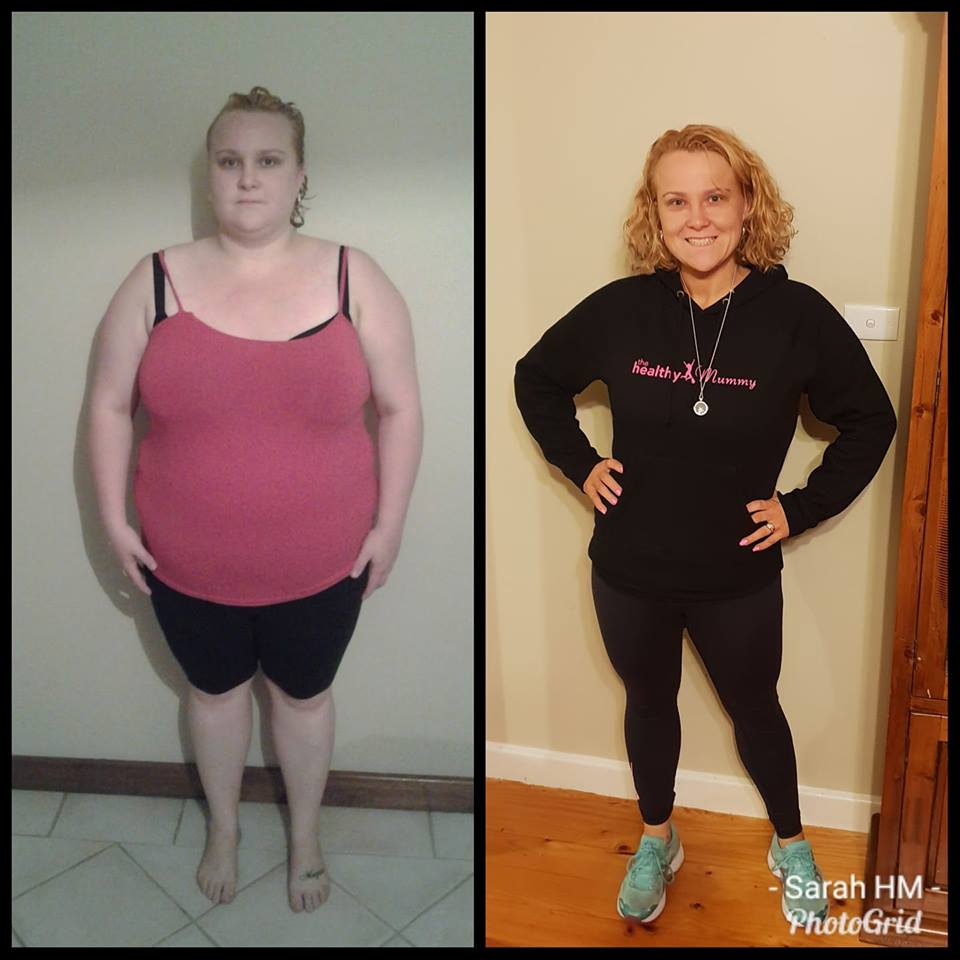 Sarah Maynard has lost an incredible 57kg but she isn't done yet!
"I have lost 57 kg using The Healthy Mummy 28 Day Weight Loss Challenge plus I was having a smoothie for breakfast plus one or my afternoon snack when I got peckish.
Week one October challenge is coming up very soon."
Sarah's top 3 tips for hitting your goals this month
 Try to meal prep even if it is three meals to start with and a week's worth of snack
 Keep on going some weeks are hard other weeks will be easy. In those hard weeks just keep on push through.
 Make the 28 Day Weight Loss Challenge work for you & your family if you need to change some meals & snacks. That's ok to change it that why The Healthy Mummy is so amazing.
Sarah is here to motivate you and keep you on track to reach your goal this month!
"Ladies I'm here for the whole of October to help you on your Journey if you have any questions please ask. I want us all to reach one goal for October. Mine is to lose 3 kgs."
"So let's do this!"
Read more about Sarah's journey here.
Amy Sims – "If I can absolutely anybody can!!"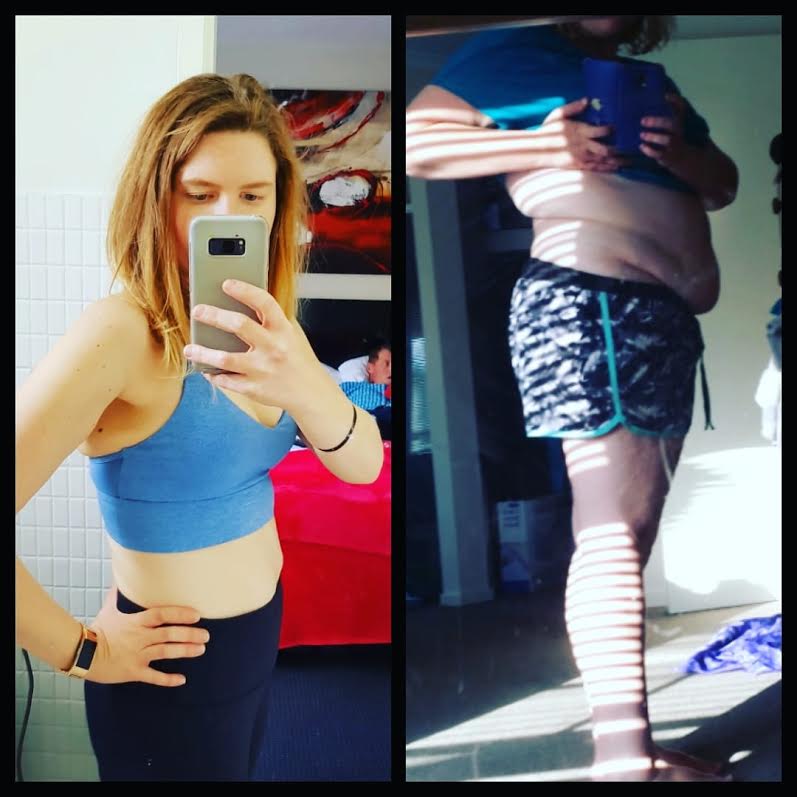 Amy is ready to rock her goals this month and wants to help you do the same!
"I have lost 33kg with The Healthy Mummy challenges and smoothies. Are you ready to smash out week one! I know I am. I'm ready to give October my all and these are some tips I have and will be doing."
Amy shares some of her top tips before you embark on The Healthy Mummy 28 Day Weight Loss Challenge.
"Before you start, make sure you take those before photos, weigh in and measure. Trust me you'll regret it if you don't."
If you aren't sure how to take measurements, read our guide.
"Take some time to write out your goals both long term and short term and break them up into rough weekly goals. Remind yourself why you are doing this and flex that willpower! Remind yourself of those goals when you're tempted to stray and remember you don't want to have to start again."
"I love prepping whether big or small. Cook yourself a few snacks before and a few meals to pop in the freezer to grab when your feeling exhausted."
"Mindset is everything!! When I started I was ready for a change. My willpower was strong. I didn't want to start from scratch yet again and I constantly told myself that. I was positive about my journey and learnt to love myself from very early on. Knowing I was making a change to my body empowered me and kept me strong."
It's not just Amy that loves The Healthy Mummy recipes her family do as well!
"My hubby works away and the 28 Day Weight Loss Challenge meals have been so easy to incorporate to my family. From day one I have had a freezer stash. It can be really hard to cook dinner with a baby when it's just you and two kids so my freezer stash has been a lifesaver. When hubby is home I cook meals I think he will enjoy, and I now have a stash of hubby and kid-friendly meals in the freezer that I can grab when he is home." 
I love the 28 Day Weight Loss Challenges. For the first time in my life, I have a healthy relationship with food and it gives you all the tools to be successful. If your determined, consistent and believe in yourself you can do it too!!! If I can absolutely anybody can."
Read more about Amy's journey here.
Samara Syed – "Remember you are worth it!"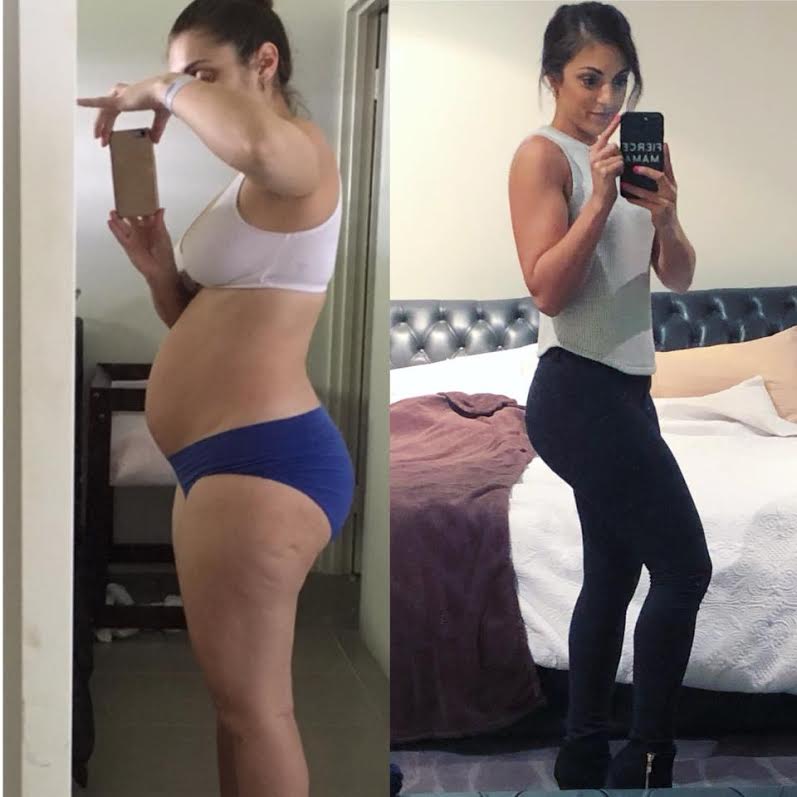 "I managed to lose 17 kilos in just eight months by using the Healthy Mummy 28 Day Weight Loss Challenges and the Healthy Mummy smoothies and other products. I have been maintaining now for 25 months!"
Samara is sharing her "Top tips to SMASH week one of the October Challenge!"
"Make a plan and stick to it! 
Set yourself daily goals and tick each one off as you go!
Try to move your body every single day!
The key to success is super cliche but super effective – CONSISTENCY!"
"Every day I aim to reach at least 10,000 steps, to move my body for at least 30 minutes, to eat to my BMR and to drink 2-3L of water."
And as some final inspiration and motivation, Samara says, "Be your own best supporter! Self-talk is so important and always remember who is watching and looking up to you!
I love The Healthy Mummy 28 Day Weight Loss Challenge because IT WORKS!
The hardest part is learning to put yourself first and to remember you are worth it!"
Read how Samara overcame depression to lose weight and get her confidence back.
Melissa Timmer – "Smoothies are gold to me"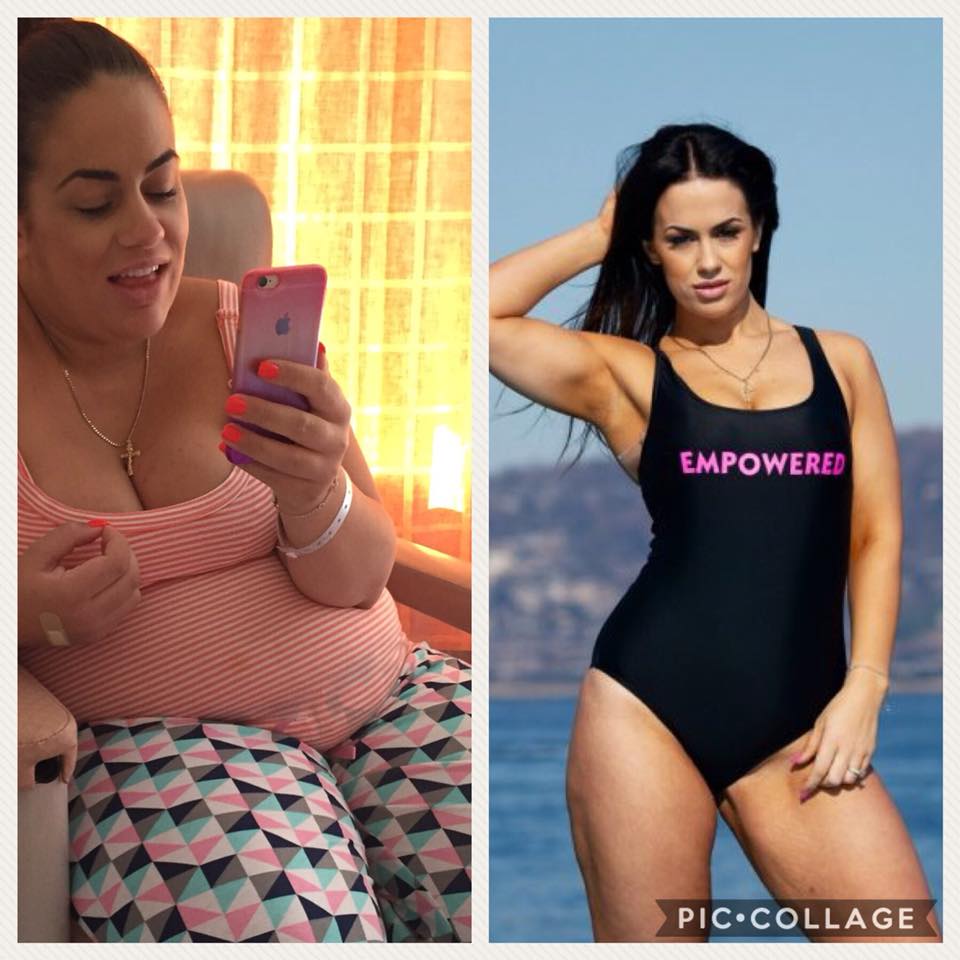 Melissa has lost an amazing 37 kg and has never felt better, find out how she plans to stay motivated this month.
"I've lost 37 kg with The Healthy Mummy smoothies and 28 Day Weight Loss Challenges, my biggest key to my success for weight loss was consistency and being prepared, I like to make sure I have my basic ingredients stocked up so I have no excuse to eat badly.
What does Melissa recommend to help you hit your weight loss goals this month?
"I recommend for achieving your goals this month, set realistic goals for eg to aim for 500-gram loss a week and aim for four days min of exercise.
I also suggest to challenge yourself a little so push yourself that little harder when training or be a little bit stricter with what your eating, I'm a big believer in pushing yourself to see changes."
How does Melissa use the 28 Day Weight Loss Challenge meal plan and smoothies?
"I make the meal plans work for me by repeating my snacks a lot and dinners so I might have the same dinner twice a week and with snacks. I'll have the snack for at least four days in a row, it's easier and I find I'm not having to cook as much as well as saving money on ingredients. Smoothies are gold to me and I will have two a day usually one as a main meal and one as a protein shake or snack."
Read more of Melissa's weight loss journey here.
We love seeing how far you mums have come on your Healthy Mummy journey and we know you will kick all your goals this month. Keep on going ladies!
Are you ready to become a Healthy Mummy?
If you are wanting to lose weight and improve your energy – not to mention – help improve your overall health and wellbeing – our 28 Day Weight Loss Challenge is an awesome program to check out.
Our 28 Day Weight Loss Challenge includes:
28 days of at home exercise routines (no gym needed) – with video instruction
Customisable and breastfeeding friendly meal plans (including 7 Day Cleanse)
Time-efficient exercises for busy mums – under 30 mins
Challenge combines Pilates exercises with interval and circuit training (HIIT)
Suitable for basic to advanced fitness levels
Home to thousands of EASY-TO-MAKE recipes!
To learn more about our 28 DAY WEIGHT LOSS CHALLENGE CLICK HERE or purchase our Smoothies.