These mums have lost over 80kg between them and are feeling fabulous!
Here at The Healthy Mummy, we love to celebrate the amazing achievements of our mums who have followed the 28 Day Weight Loss Challenge. Read how these mums just keep smashing it!
Here at The Healthy Mummy, we love to celebrate the amazing achievements of our mums who have followed the 28 Day Weight Loss Challenge.
These 5 wonderful mums have powered through their goals.
Kayla Balfour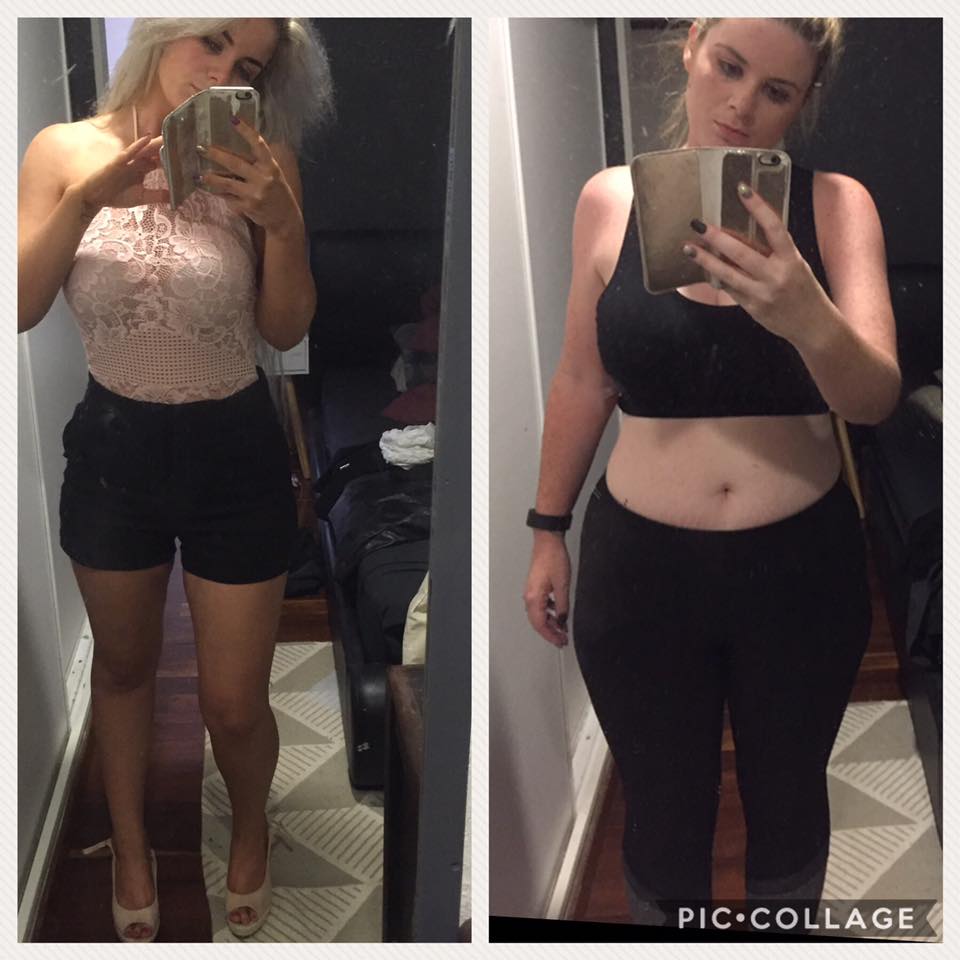 "I started The Healthy Mummy a year ago this month. After four children I decided it was time for some me time! I set myself the goal of looking 'fitter' by my 30th birthday which my party was Saturday and I think I nailed it if I do say so myself  bring on the dirty 30's I say."
Vanessa Bermingham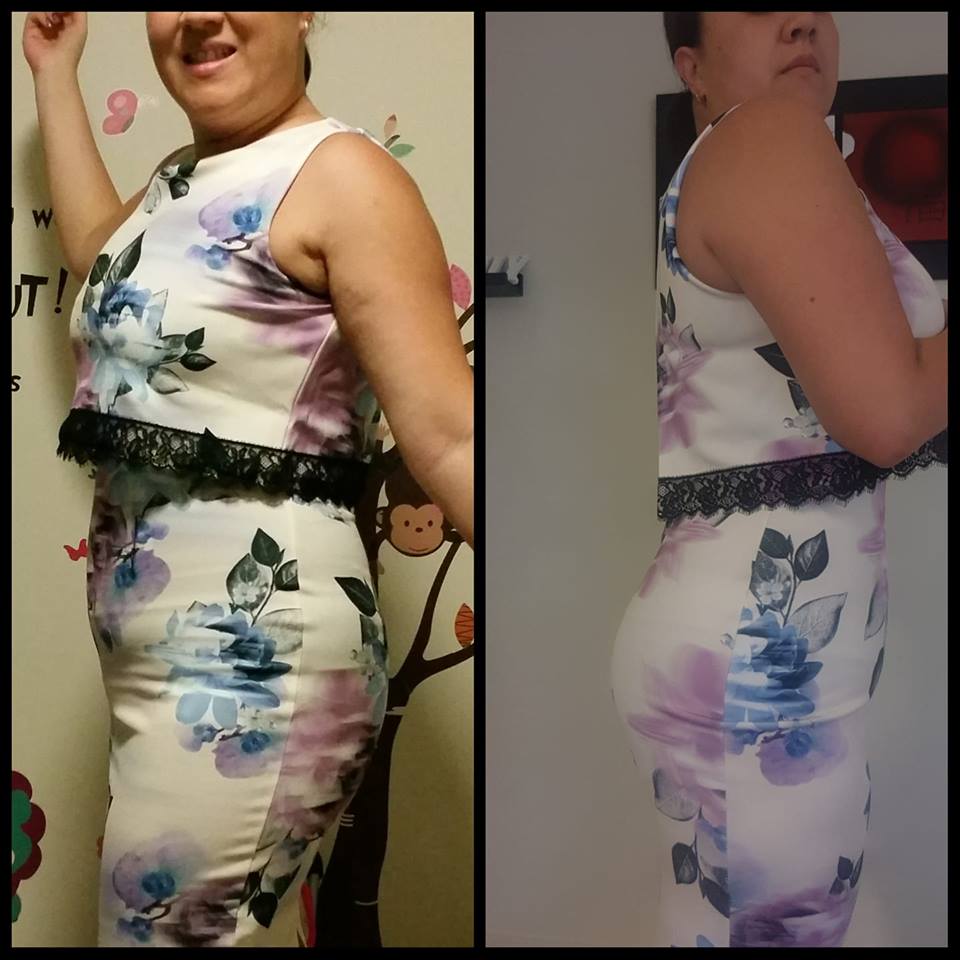 "Just over a years difference! Little off the front, a little more in the back, cue Sir Mix-a-lot song" 
Jypsie Cronan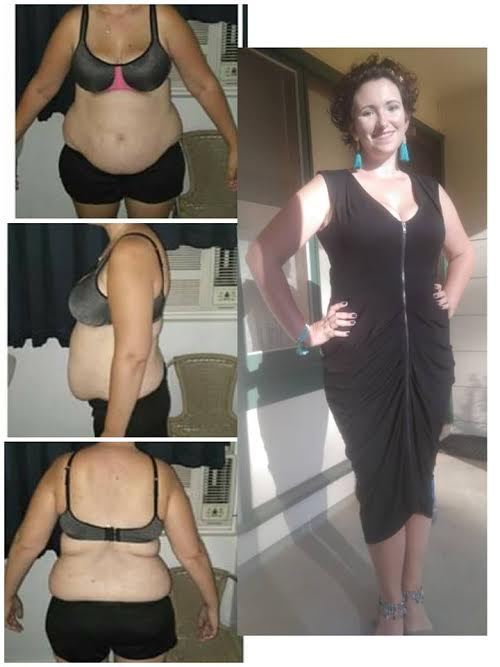 "2.9kg & 49cm – Since January 1st 2018
I haven't lost an incredible amount of weight, I haven't dropped weight every week, it took me 10 months to get under 98kg, and today I'm 96.7kg
But I have lost self-doubt, addiction to soft drink, junk food from the shopping trolley, hating exercise, and I have gained so much, by finally putting myself first, and pushing myself to achieve things I haven't thought about before."

Beth Azzopardi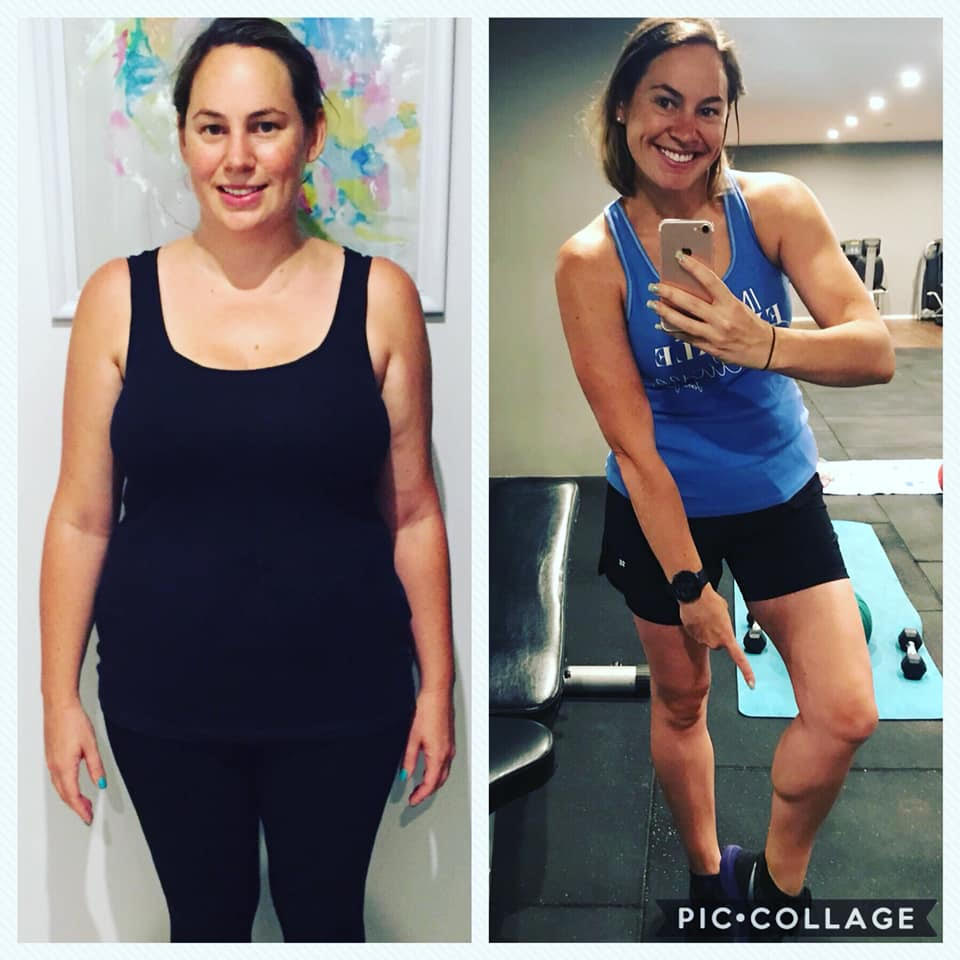 "Starting to get some muscle definition!
I'm currently on my 20th Healthy Mummy 28 Day Weight Loss Challenge. I have lost 22kg and am now starting to concentrate on toning. It hasn't always been easy but it has definitely been worth it!
The photo on the left vs the photo on the right-
89kg to 67kg – 22kg down
Size 16/18 to 10/12
Waist 93cm to 79cm
BMI 31.9 (obese) to 23.9 (healthy)
But most importantly the things that have changed for me are:
My health and fitness
My happiness and confidence 
I have the energy to play with my kids and a new lease on life!"
Cassie McKay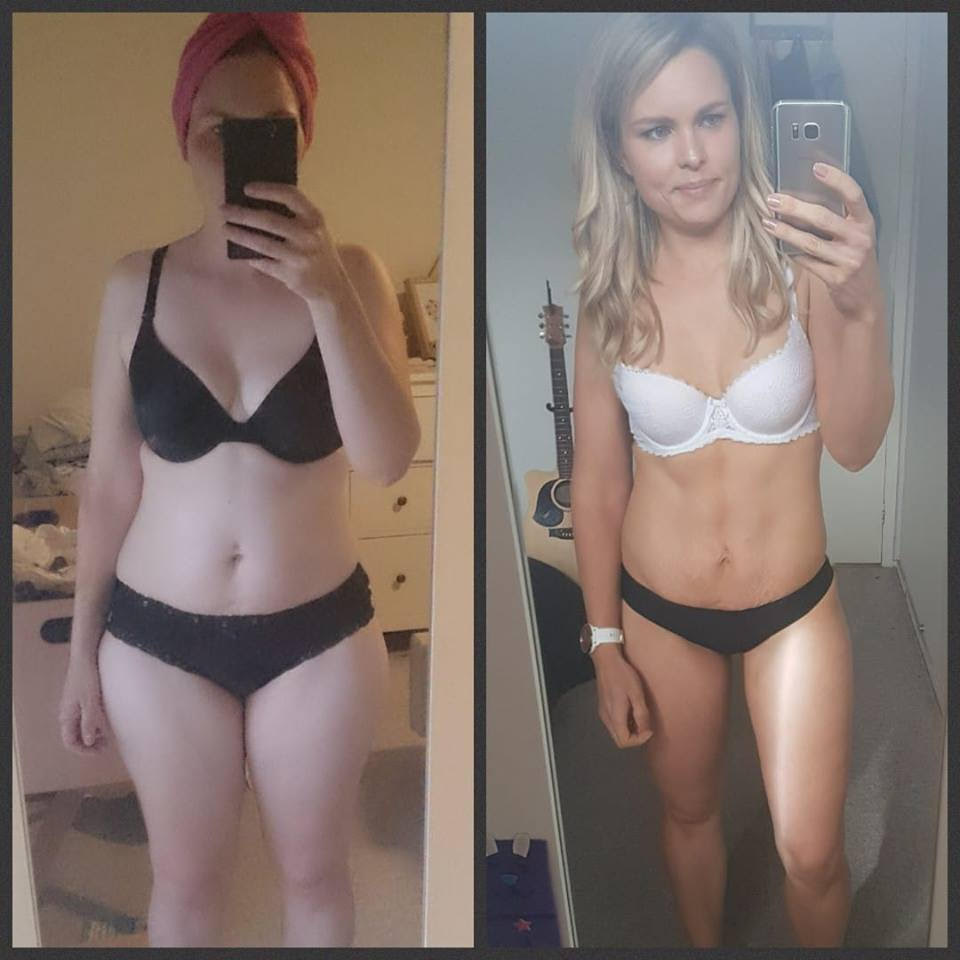 "Results taking longer than expected? 
Embrace it!! 
It has taken me 22 months to get from A to B – with a goal to lose the last few kilos, strengthen and tone. 
It has taken a lot longer than I thought it would! 
As a mum, I feel like time has sped up dramatically. 
All I need to do is blink and too much time has passed.
It feels like just yesterday I had my first baby… BLINK and she was 3 years old!
BLINK and I had my second child…
BLINK again and suddenly I've got a 7-year-old and a 3-year-old… and I'm not quite sure how I got here.
I don't want to blink again because I'm scared they'll be all grown up!!
For me, my slow results mean I've taken time out for my family- missed workouts to cuddle my sick baby, going over my daily calories because the kids want ice cream, skipping meal prep for a day out with the family… and I don't regret a single thing.
It's so easy to want to blink and be at the end of your weight loss journey.
But I need time to slow down, not speed up!
There is so much to be learnt along the way-hang in there and embrace every second of it!"
Sammy Anne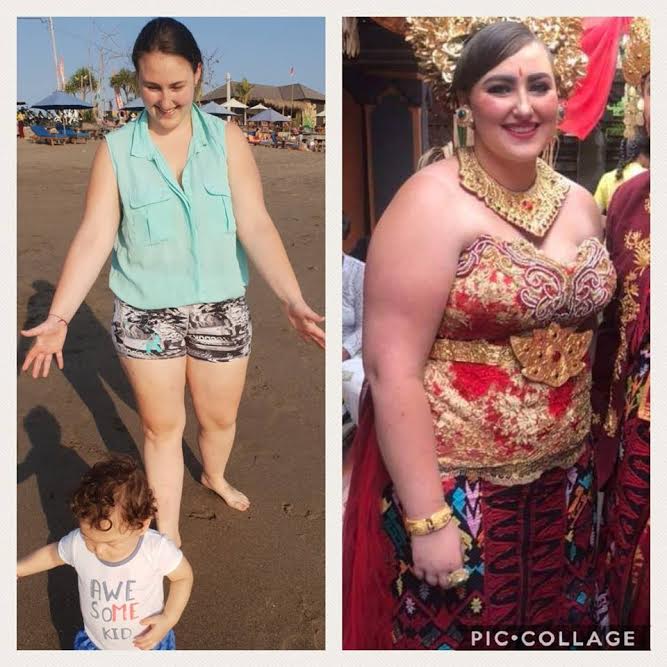 "Five months on The Healthy Mummy and over 22kg down and 45cm lost. The right picture is me at my wedding in January and I just felt fat and uncomfortable! The one on the left is me chasing after my son on the beach at the beginning of October!
I have energy 
I have confidence 
I love the food!!
Thanks Healthy Mummy."
Helen Cox
"17 months ago I was overweight, I found out I had high blood pressure and cholesterol and I also was at high risk of Type 2 diabetes.
Over 17 months with The Healthy Mummy I've lost 15 kgs and although I'm now medicated for my blood pressure (hereditary), both my cholesterol and blood pressure are in normal range now.
I'm now fitter then I've ever been in over 10 years, after having had a baby at 41, I wanted to be fit and healthy not only for me but to keep up with my 5-year-old daughter.
Now I'm happy to dress up and not stress about my clothes not fitting me comfortably.
85kg – 70kg
Size 16-18 – Size 10-12
Nothing can put a price on your own health and wellness."
Join these amazing mums on their 28 Day Weight Loss Challenge journey!
Are you ready to kick-start your weight loss?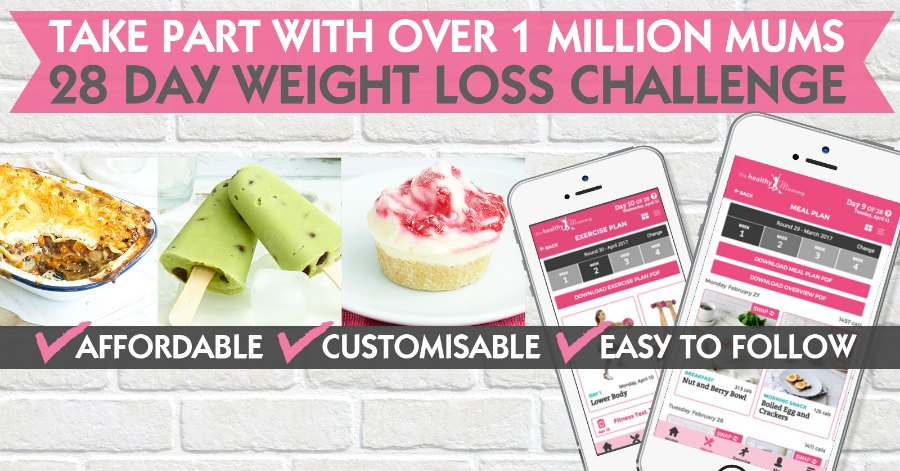 If you are interested in kickstarting your weight loss and want to improve your energy – not to mention – improve your overall health and wellbeing – our 28 Day Weight Loss Challenge is an awesome program to check out. 
Our 28 Day Weight Loss Challenge includes:
28 days of at home exercise routines (no gym needed) – with video instruction
Customisable and breastfeeding friendly meal plans (including a 7 day cleanse)
Time-efficient exercises for busy mums – under 30 mins
Challenge combines Pilates exercises with interval and circuit training (HIIT)
Suitable for basic to advanced fitness levels
Home to thousands of EASY-TO-MAKE recipes!
To learn more about our 28 DAY WEIGHT LOSS CHALLENGE CLICK HERE