Mums Reveal How They SMASHED Their Weight Loss Goals
With a new year comes new goals and these magnificent mums know that drill all too well. They all reached a point where they wanted to turn their lives around. For some it was the dawn of a new year, for others it was being diagnosed with postnatal depression.
If you've reached your tipping point, here's all the inspiration you'll need to create your own before and after' story!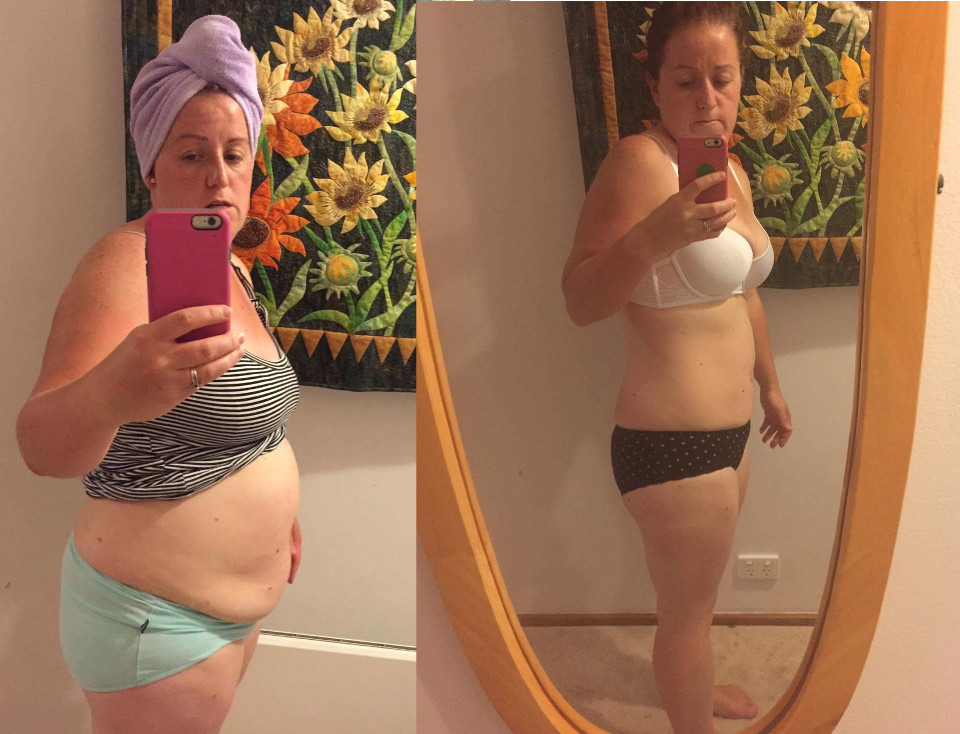 'I Never Imagined I Could Transform My Life'
1. Lauren Jones
"I've been following the Lose Baby Weight/Healthy Mummy programs and using the shakes since May 2014. In that time I have lost 18.5kgs*!!! I am a mummy to two babies who are 16 months apart and both born via c-sections.
"Like everyone else I have indulged in a little more than usual in the past week but still going well I think considering. You see, what the Lose Baby Weight program and the 28 Day Challenge teaches you, stay with you for life.
"So, even though I have had a bit more cheese and champagne in the past two weeks I still know what I need to do to stay on track. Water intake has increased again, food is back to clean and my first gym session back is back in for Tuesday. New program come at me! 2017 is going to be awesome."
2. Tamara Deborah
"It's that time of the year. Time to reflect. Look at how far we've come. Reassess and make new goals. 2016 was not my year. I didn't get to where I wanted to but I am okay with that."
"I've still come a bloody long way since starting The Healthy Mummy in 2014. Bring on 2017. New goals, new achievements. A fresh start!"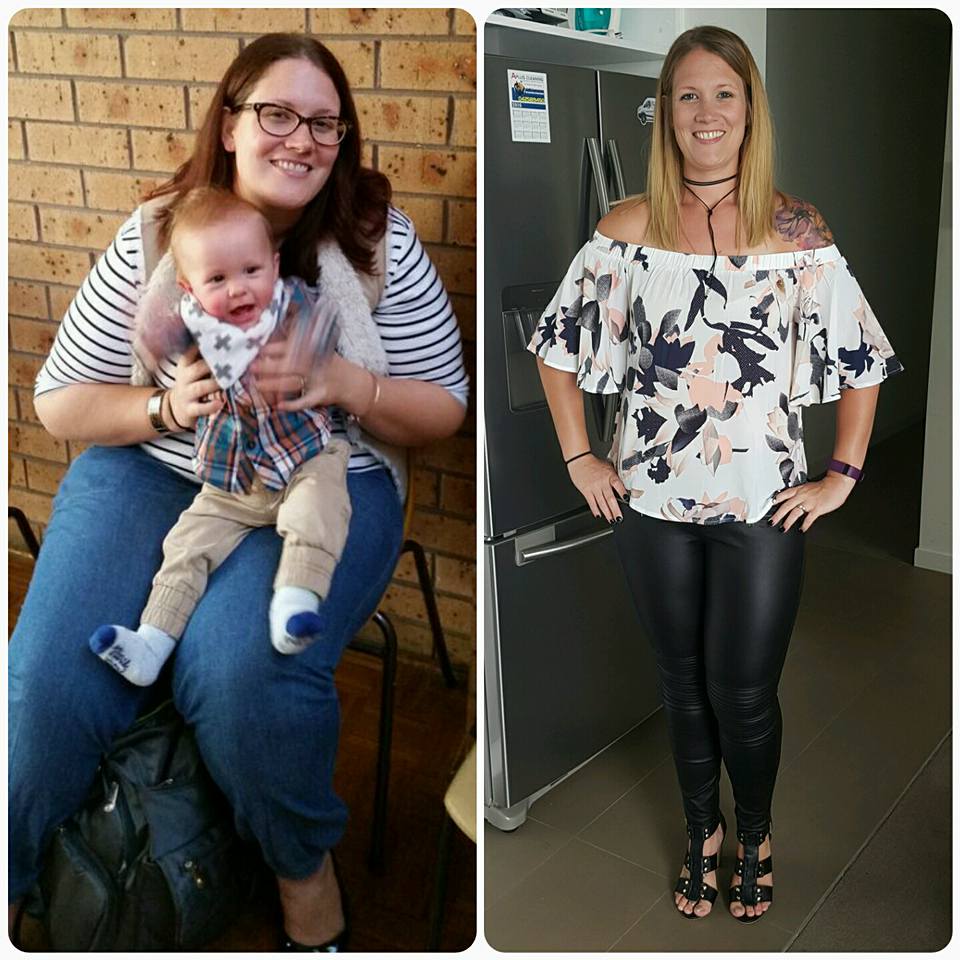 3. Jodie Lee
"My #healthymummyresults speak for themselves. I'm fitter, stronger and more confident than ever and I have The Healthy Mummy to thank for that. The most important thing for me was learning how to fuel my body, not deprive it. So many 'diets' focus on strict low calories and that's just not maintainable over years and years."
"I've kept my weight off for two years by eating real, yummy, quick to prepare food. I haven't gone crazy on the exercise, just 20-30 minutes a day mostly. It's completely doable, but you have to work for it.
"There's no quick fixes, no pill or potion to make the weight fall off you fast. My advice? Drink your water, eat your vegies and get sweaty. And start today!"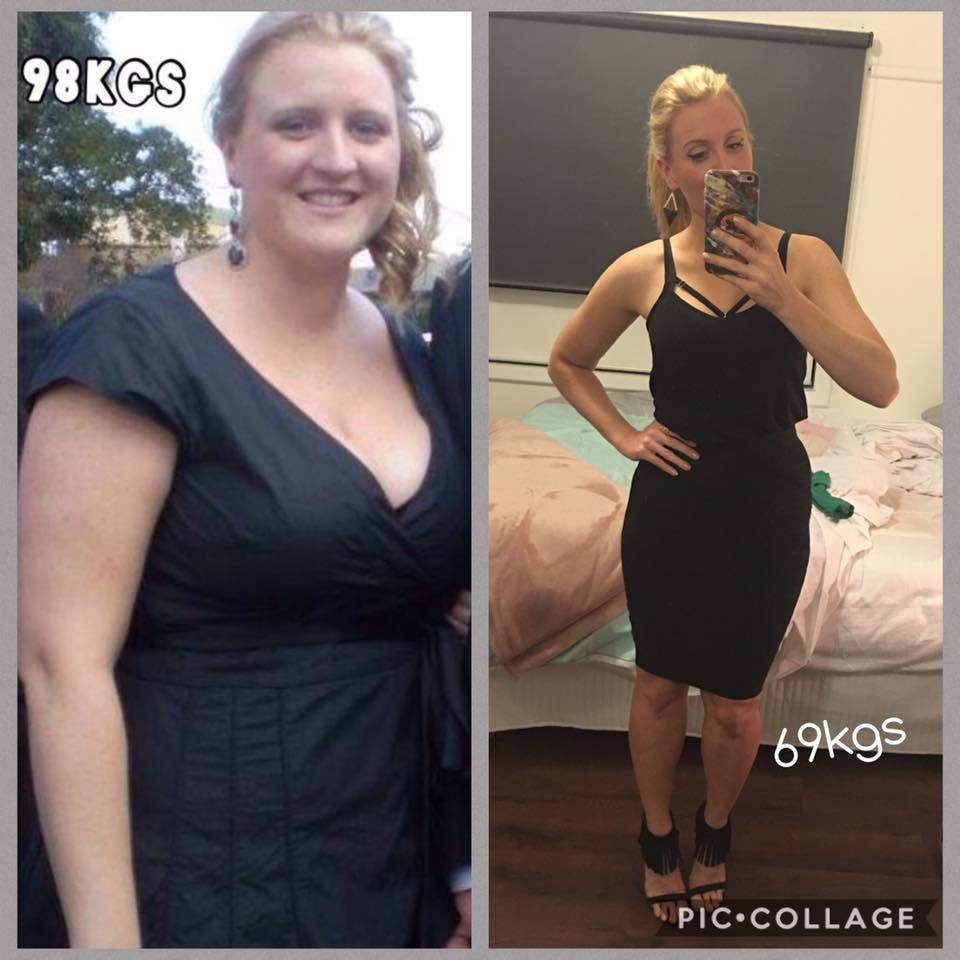 4. Catherine Stirling
"The photo on the left is September 2015 just before I was admitted to hospital for PND. I wasn't happy but good at faking it. I was the heaviest I'd ever been. Photo on the right is now! 17kg* down and happy!! Never ever thought I'd be posting a photo of myself in a bikini…but here I am!"
"Thanks to The Healthy Mummy smoothies, challenges and support from the main page and my local group, I'm full of confidence and so happy and energetic! If you're thinking about trying the challenge or smoothies, do it!! You won't regret it."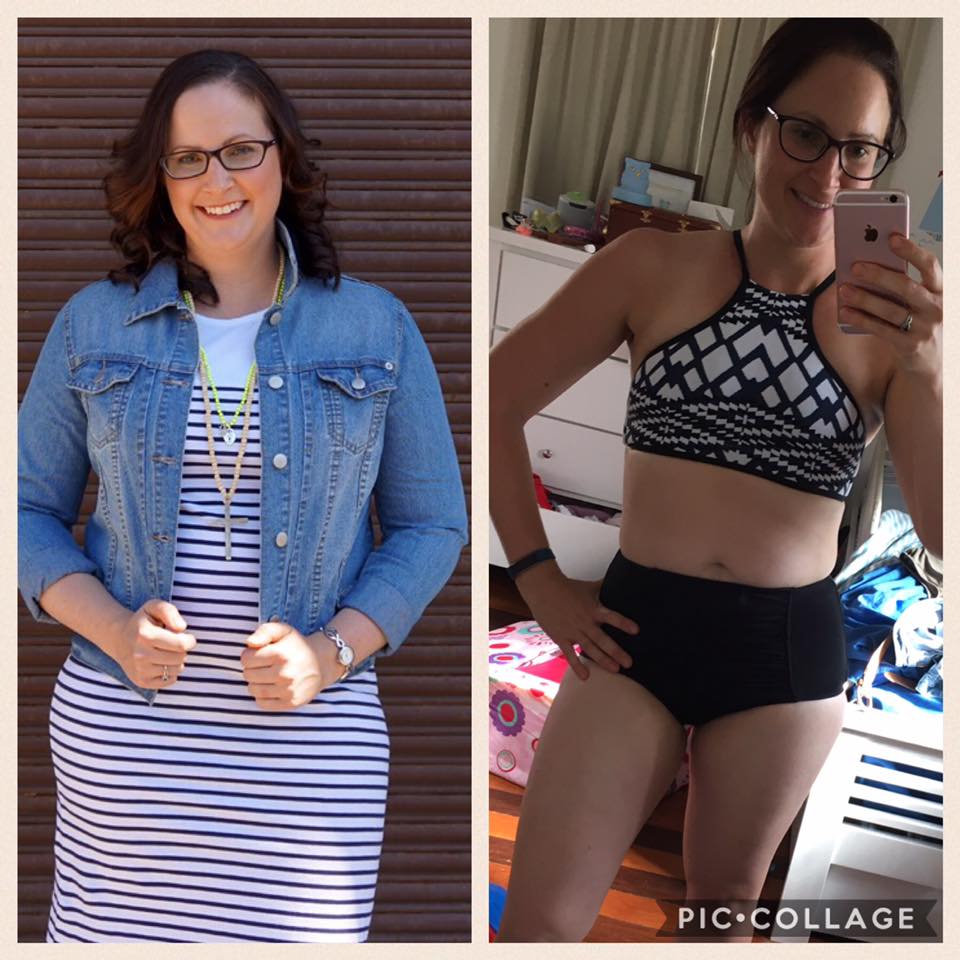 5. Stacey Gittus
"I never imagined when I joined in January that The Healthy Mummy could transform my life. I was looking for weight loss but I've found so much more. I've found a program that fits around my super busy life. I've found tools to help me conquer my PND and finally be medication free."
"I've found a new found love for different foods and I actually have a healthy relationship with food. I've regained by self esteem and happiness. I'm actually genuinely happy! I never imaged at 33 after three babies in five years could I be this healthy. I've gone from 100kgs to 76kgs and lost over 110cms* from my body. I'm now a comfortable size 12 down from a 20!
"I'm no means a model but I love my body! Thank you for the smoothies, the amazing 28 Day Challenge and the new awesome ebook subscription! Join today and start 2017 the right way"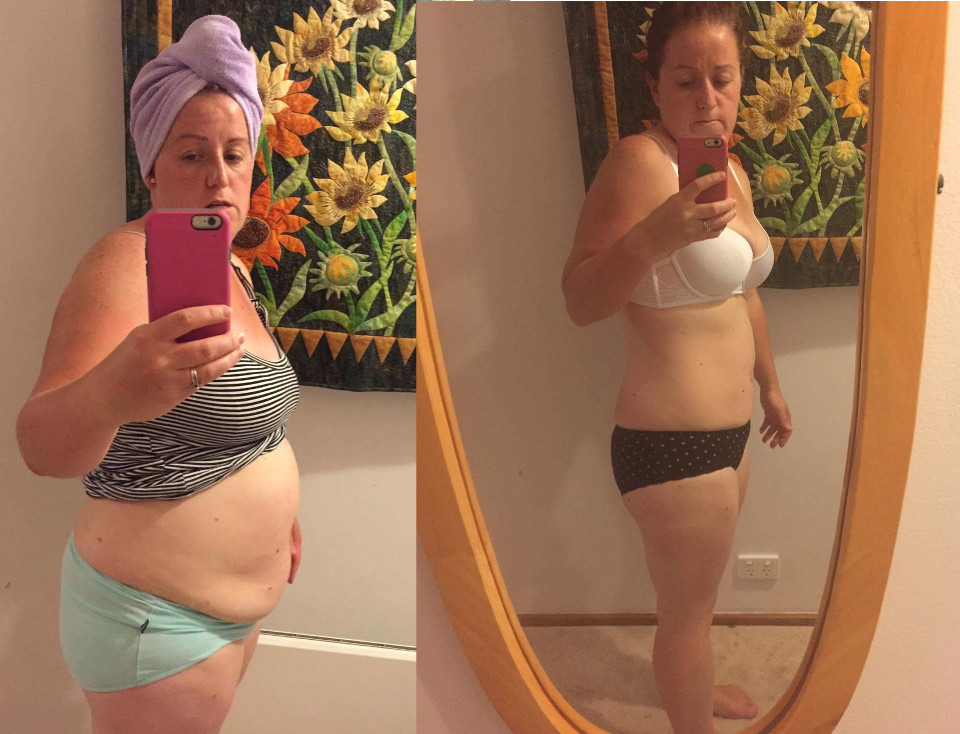 Want to start your journey to awesome? Sign up to the 28 Day Weight Loss Challenge and one day it might be YOU sharing your story.