5 mums share how The Healthy Mummy community has changed their lives
We built The Healthy Mummy community to support mums who are all going through the same struggles with similar goals, and we love to see that they support each other.
We love every single mum in The Healthy Mummy community but what we love most is how much these mums love and support each other.
We built this community to support mums who are all going through the same struggles with similar goals, and we love to see that they support each other.
5 mums who's lives have been changed since joining The Healthy Mummy community
Alison Hyland asks What Would Other Healthy Mummies Do (WWOHMD?)?
Mum Alison was feeling down when she didn't see the scales moving so she decided to ask WWOHMD?! So she did what she had seen in The Healthy Mummy community so many times before, she took progress photos.
"So this morning I was down that I haven't lost much on the scales and thought to myself what do other Healthy Mummies do when they feel like this, they compare before and after pics and measurements. So here is my little pick me up. 7kgs lost since the start of this year. I will get to my goal but feeling better in myself is just as good.
The eating has been the easiest part as I try to always do a cook up on a weekend & prepare all my main meals. This was a must as I work full time with three teenage boys so unless I was super organised it just wasn't going to happen."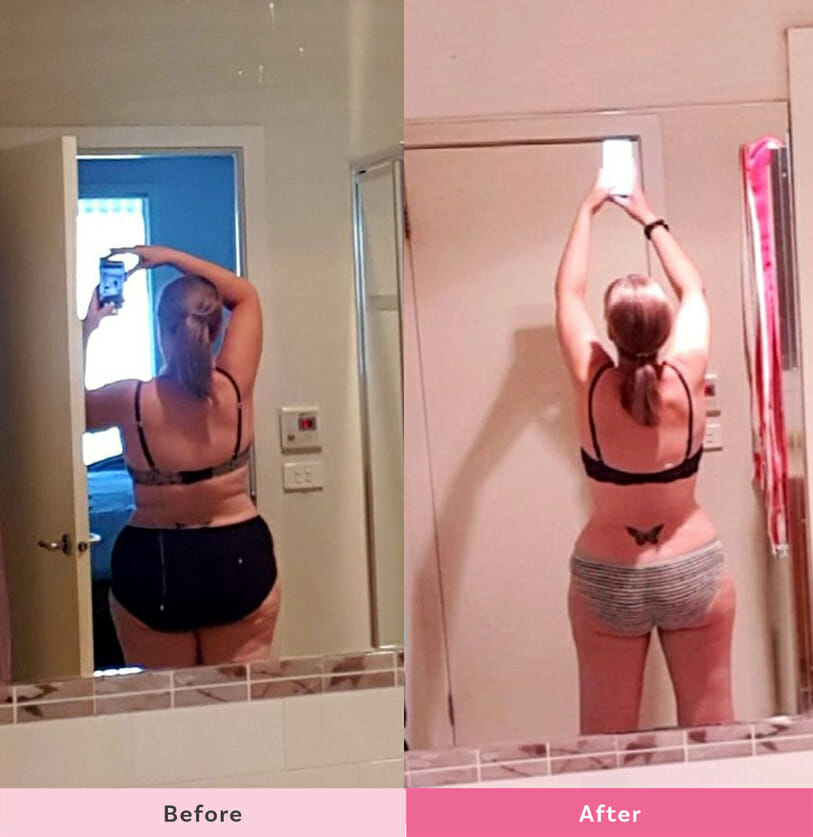 "The exercise was different & at times somewhat challenging especially over winter when I would come home in the dark. But I took tips & tricks learnt from the support group.
I started doing squats while waiting for the microwave to finish, or while waiting for the shower to warm up.
I'm not good with early morning exercise so I found 40 minutes at the gym during my lunch break a couple of days a week worked best. But the more active I have become the more I actually crave it."
"I love this group, I've learnt soooo much, especially how to be kind to myself."
Brooke Jones is continually inspired by the mums in the community
The Healthy Mummy community not only helped mum Brooke to lose the baby weight but also come out of her shell and regain her confidence.
"I love being a part of The Healthy Mummy Community, the support that is given is amazing and I love being inspired by the amazing weight loss journeys of women.
I am 28 and mum to two little girls aged 2 years old and 1 year old. I have been using the Healthy Mummy Smoothies and 28 Day Weight Loss Challenges for just over 1 year and have lost 15kgs*."
"I began my journey after giving birth to my second daughter. I put on 20kgs* during pregnancy and was so unhappy with where I was health wise. I had bad habits, I would eat take-away and fatty food more often than any form of fruit or vegetable. I knew this had to change but I didn't know where to start."
"A friend of mine added me to the Healthy Mummy & Lose Baby Weight Facebook Group."
At first I wasn't sure what it was all about, but I started making free recipes from the website to see if I would actually stick to the meal plan. The first free recipe I tried was the Healthy Mac and Cheese, my family and I fell in love! It is now a staple meal to have in our freezer."
"The Healthy Mummy has helped me come out of my shell and I have made some amazing friends who are local to me.
"We keep each other accountable and motivated to push through when things get tough. We workout together, we help each other with recipes and we keep each other on track."
Penny Angela found the support she needed to achieve her goals
This mum shows what's achievable when you have the support of an amazing community.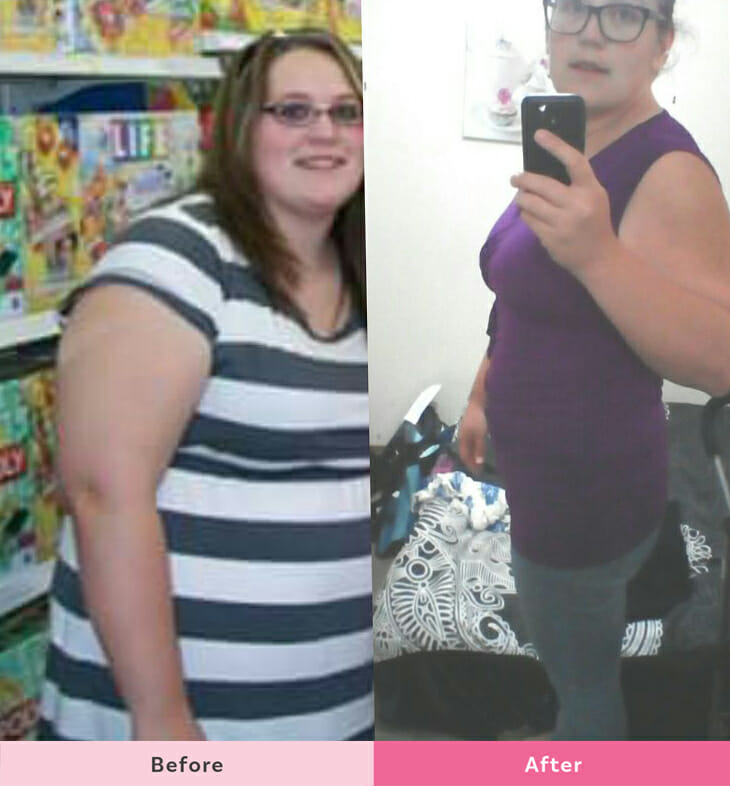 "19kgs* lost in 12 weeks thanks to The Healthy Mummy's smoothies, free recipes and the amazing support from The Healthy Mummy's Community Groups"
"I have gone from 118kg to 99kg and from a size 18/20 to a size 14."
Andrea Dixon found a friend and her greatest supporter
Andrea reached out to The Healthy Mummy as she wanted to share how it was thanks to The Healthy Mummy that she met Chloe Rizzi who has not only become a great friend but also a support that has been there through a lot of hard times.
"First of all, I want to thank The Healthy Mummy for doing the R U OK Survey, secondly, I wanted to touch base and share my story."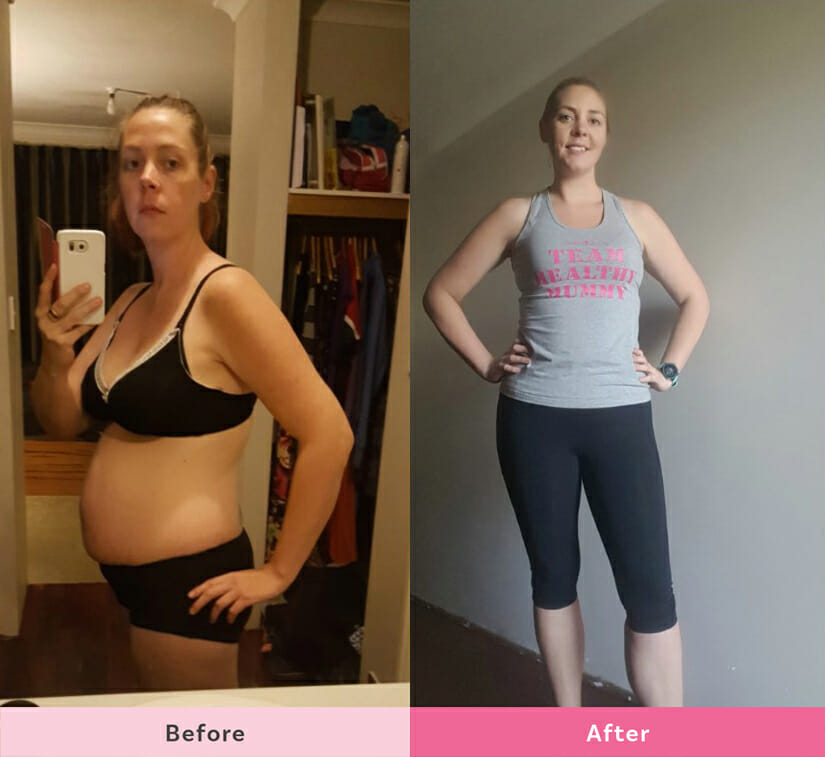 "From a very young age I have struggled with mental health and sometimes it has been so so hard it has been a horrible ride. I first started on The Healthy Mummy in 2014 and in 12 months lost 30kg and that boosted my self-esteem and mental health so much so I was medication free for depression.
I have since had another two babies and have unfortunately gained all my weight back and then some and my mental health has plummeted in the past 6 – 8 months. But what The Healthy Mummy has done for me, it has allowed me to meet an amazing woman by the name of Chloe Rizzi."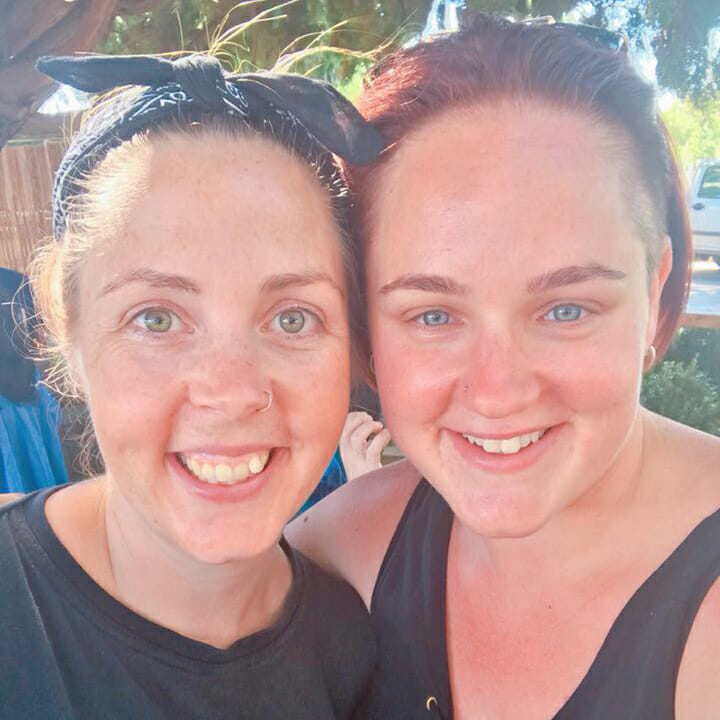 "We met because of The Healthy Mummy and have become very close friends, but this amazing lady calls and checks on me all the time, in particular, the last few weeks which have unfortunately not been OK. I have been in a horrible place. But I can honestly say that this lady's love, support and persistence has helped keep me afloat.
We only met through The Healthy Mummy but our bond is huge and if nothing else she needs a shout out for her care and love that she gives to make sure that I am ok. She is amazing and I thank The Healthy Mummy for meeting her because on my dark days she is holding the torch."
Alicia Whitbread found the support she needed she didn't find elsewhere
Healthy Mummy Alicia Whitbread recently shared her experience of being body shamed with The Healthy Mummy Community and how this same community helps her fight moments like these.
"I've been body shamed for being too big and gaining too much weight in pregnancy and I've recently been body shamed for being too thin.
I'm clearly not stick thin, I'm curvy. I've gone from 92kgs* to 63kgs and from a size 16 to a size 8/10."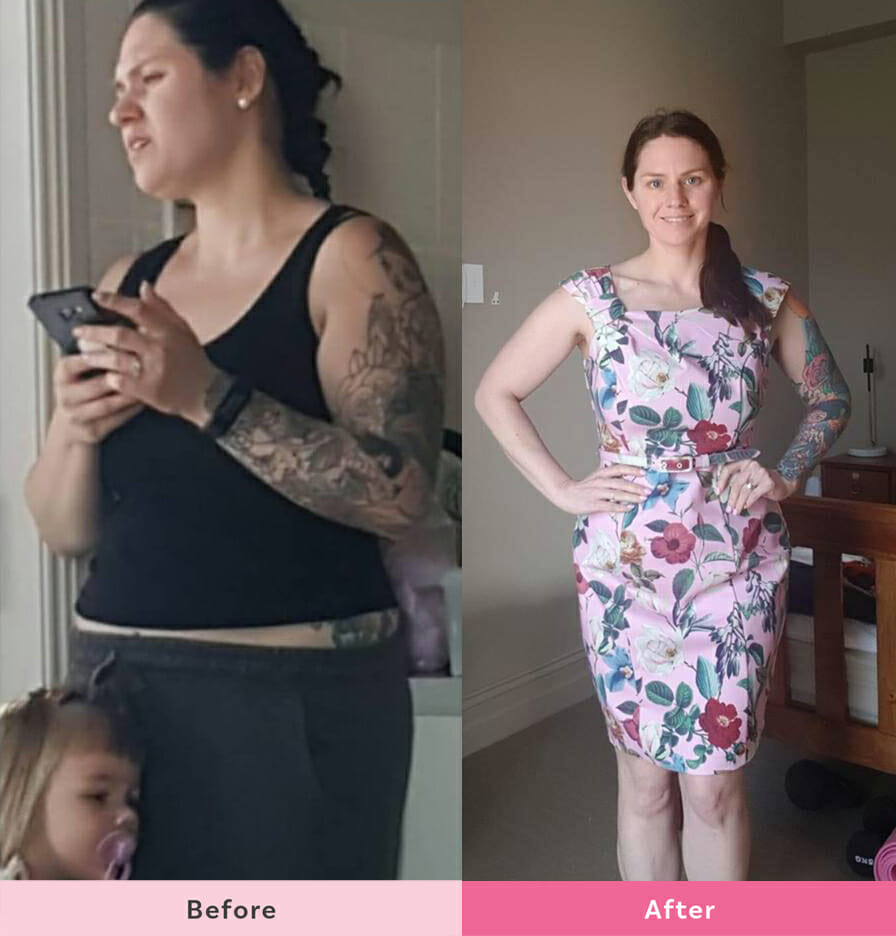 "I've gone from unhealthy and unhappy to healthy and happy.
Being skinny shamed sticks with me the most and has really hurt my confidence. I've always struggled with body image and being told recently that 'I look ridiculous and like a lollipop stick' after starting to make progress and feeling healthy has completely pushed me back.
I look in the mirror and see someone still closer to 100kgs than someone closer to 60kgs. It's never ok to body shame or shame anybody in any way for that matter.
That's why I love The Healthy Mummy Private Support Group because I can be open and honest without fear. 
We all have different goals and we all have different body shapes or are different heights etc, it's so important to remember how words can affect people and show love to others instead of judgement."
If you feel depressed or are suffering from depression and or anxiety, we advise you to seek help from your GP or call Lifeline 13 11 14, Perinatal Anxiety and Depression Australia [PANDA] 1300 726 306 or Beyond Blue 1300 22 46 36.
Want some of what these mums have? Join our community TODAY!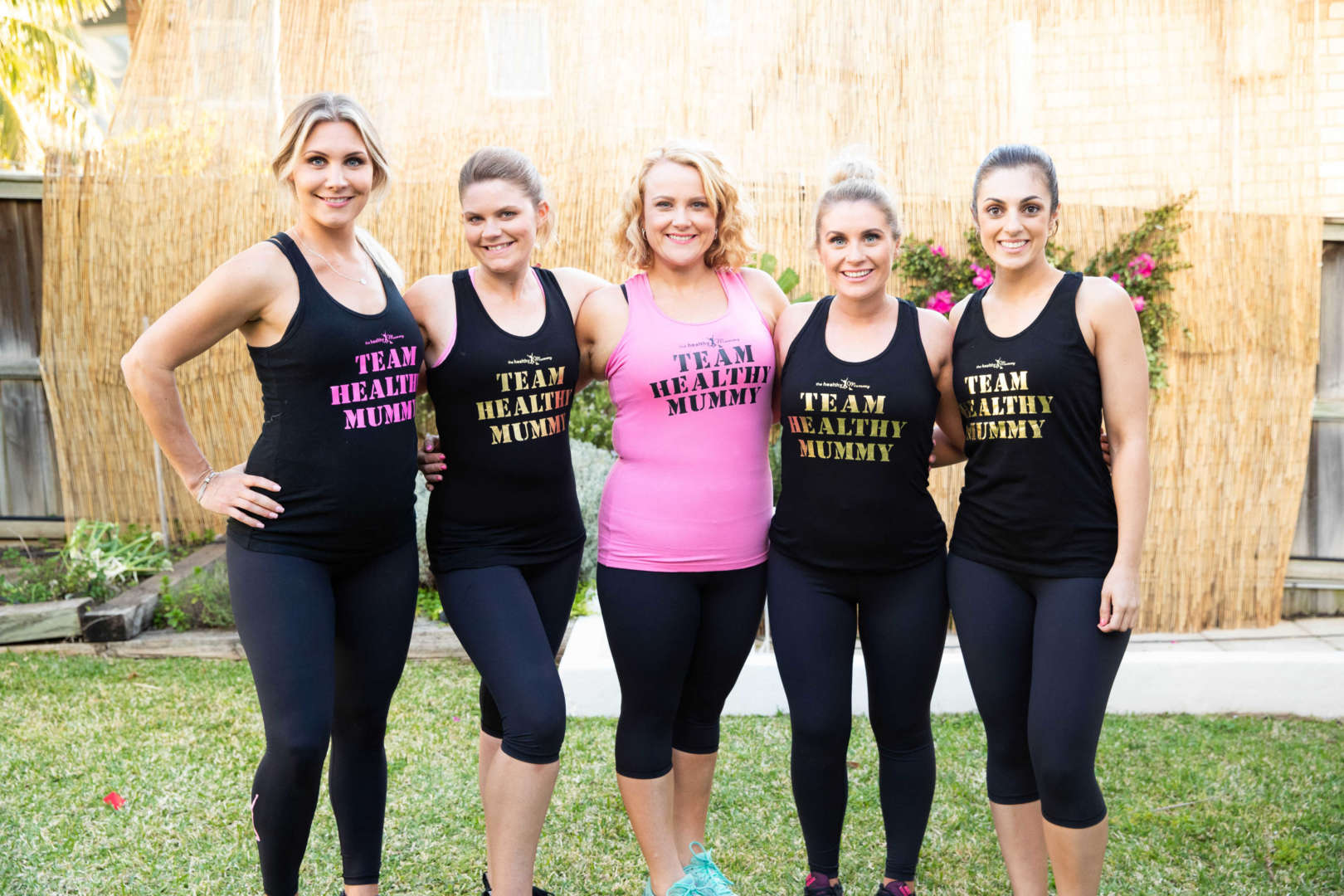 With hundreds of thousands of mums from all over Australia all with the same goals, the same concerns and the same struggles our community is there support you through it all.