Newborn essential checklist – everything you need ahead of your baby's arrival
Finding out you are pregnant is a joyous occasion for most of us, but it can be a little daunting for first time parents, especially when it comes to knowing EXACTLY what to buy for your little one.
There are SO many products out there! In fact, if you ask other mums and dads they may give a very long list of things – such as white noise toys – that worked for them and their little one. But don't buy into everything everyone tells you to get, as it may just be a huge waste of money.   
So how do you drown out all of the white noise you're experiencing? We've put together a newborn essential checklist of things you will need for when your baby arrives.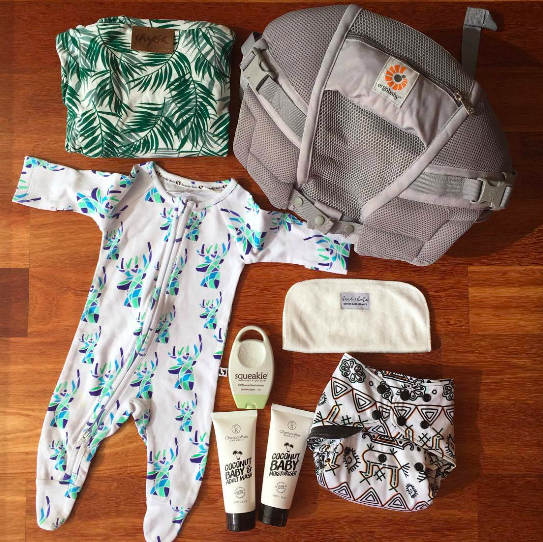 Newborn essential checklist
Sleeping
Bassinet / Moses basket or cot
All bassinets, moses baskets and cots MUST comply with the Australian Competition and Consumer Commission for your child's comfort and safety. Make sure you check this before you buy.
Mattress
The same can be said for bassinet, Moses basket and cot mattresses. If you are buying second hand, then always invest in a new mattress.
Bedding for the mattress
Better Health recommends creating a safe sleeping environment for your baby. This helps reduce the chances of sudden unexpected death in infancy (SIDs). No toys or doona covers should be placed where your baby is sleeping in case they accidentally suffocate your little one. A fitted sheet for the mattress is also recommended to avoid corners becoming loose. Three sets are advised – one to be used, one to be washed and a back-up just in case.
Sleeping bags, sleeping bags and swaddles
Sleeping bags or swaddles help ensure there are no loose parts that could potentially harm your baby while he or she is sleeping. Grobags, the ErgoPouch or Love To Dream are some of the more popular ones. Remember babies don't mind being restricted in their movement as they sleep – they've spent nine months in a small place inside your womb!
Nightlight / room thermometer
Room thermometers are a great way of knowing how to dress your baby for bed – depending on how warm or cold the room is. And many thermometers also come with a night light. The Grow Egg is a popular device that works as both.
Newborn clothes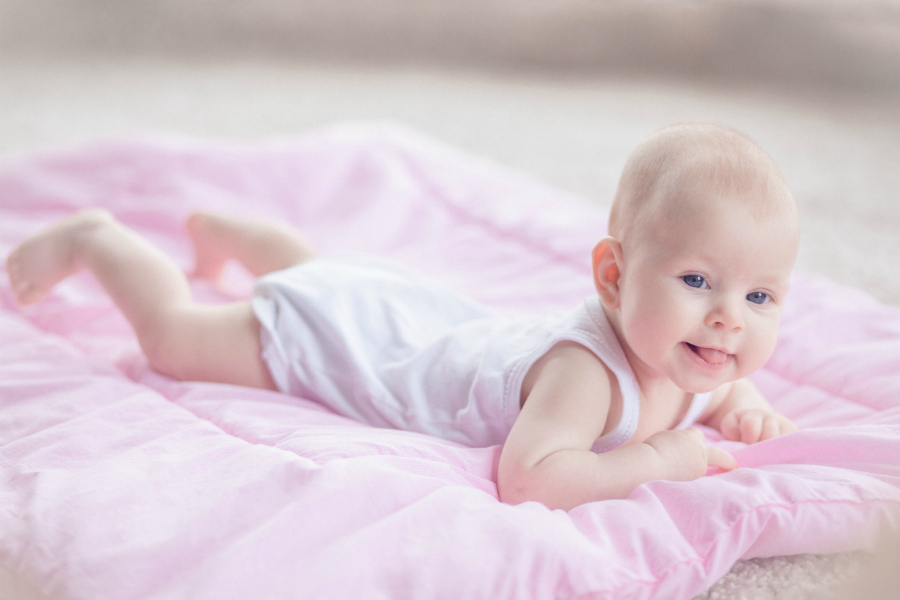 Long bodysuits
You don't want to get too many newborn sets, as baby's grow rapidly! But also don't forget that babies tend to throw up on themselves too.
You can aim for six 0000 and six 000 suits, so you have enough clean and in the wash. Bonds double zips are great, as you can zip down all the way to their feet and can just change the nappy without having to take off the whole suit. They also come with built in hand mitts and socks.
Singlets
Again, aim for six 0000 and six 000 singlets, these are great for the warmer weather.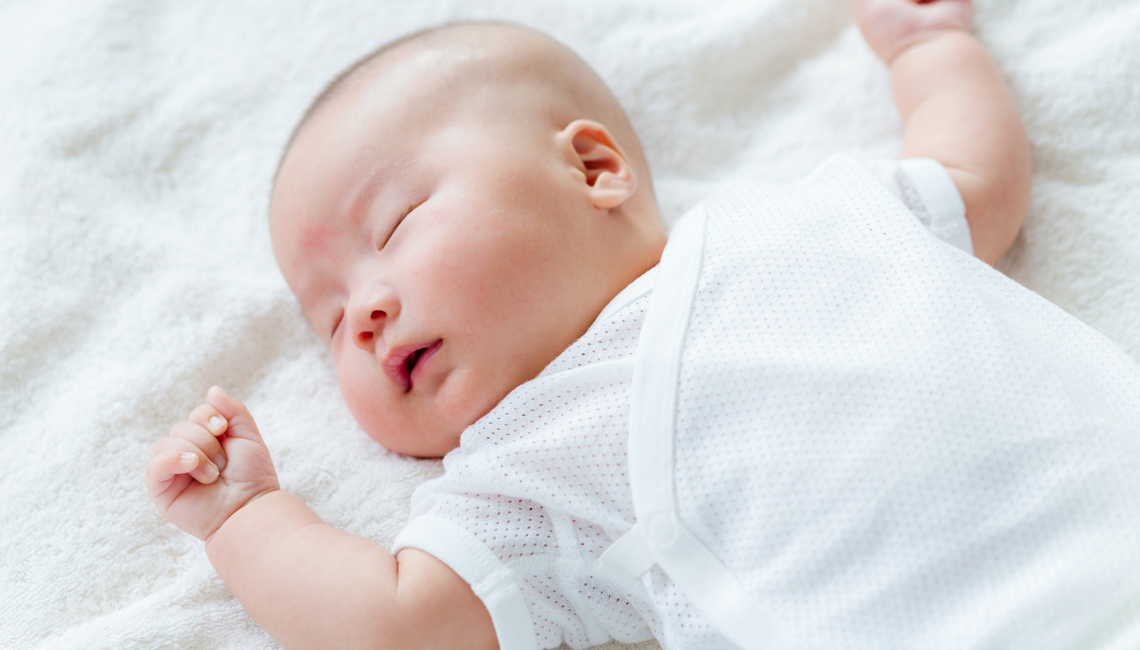 Beanies
Beanies or baby hats help keep your baby warm, especially while you are in hospital. Babies lose a lot of heat from their head in the first few weeks.
Socks
Buy a pair of socks for every day of the week – buy the same colour because you may lose socks and that way you don't end up having odd colours.
Cute outfits
In the first few weeks you may find that you don't have time to leave the house, so try to resist picking up a heap of cute outfits, as your little one may not get to ever wear them! Two cute outfits are more than sufficient.
Wraps
You can never have enough wraps or muslin cloths! They can be used for swaddling, burping, cleaning up sick and to cover yourself if you are breastfeeding in public.
Travelling with bub
Pram / stroller
This will be one of the most expensive purchases you'll make for your baby, but it will come in very handy! Check out Choice Australia for the best and safest prams to purchase. Many pram companies – such as RedsBaby have demonstration days where you can purchase prams and get discounts on rain covers and liners etc.
Baby car seat
Check out Choice Australia for a guide on what car seat to get for your little one. It's essential your seat complies with the safety legislation. Some parents prefer having a seat that lasts until their child is four years old, while other parents may prefer to buy a capsule that you can carry bub in and out from.
Nappy bag
You may have to ditch your designer handbag for a while and opt for a wipe clean bag that you can carry nappies, a changing mat and other essentials for your bubs! Nappy bags with different compartments are really handy.
Baby carrier
Sometimes we need to be hands free to get about our day, and carrying our little ones around in a carrier makes things so much easier. Ergobaby's Four Position 360 Carrier provides you with with four ways to wear your little one, the 360 Carrier allows you to wear baby front, back, side and outward facing. To find out more, visit Ergobaby.com.au.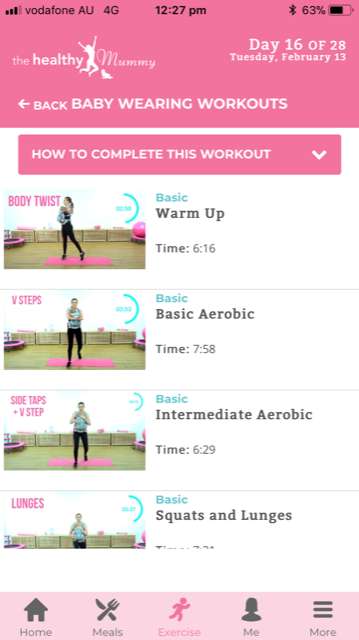 PLUS we have a heap of handy baby wearing workouts you can do while wearing your Ergobaby carrier. Check out the 28 Day Weight Loss Challenge app for more on this.
Sunshades for the car
To keep your baby shaded from the strong Australian heat, you can use a sunscreen that covers your window. It's important to note that sun shades you put on using a suction may fly off the window.
Grooming
Change mat or change table
You'll need somewhere that can be easily cleaned and soft for your baby to lie on to change your baby's nappy. You can use a changing table – whether that's one that folds away – or one that you use on the floor.
Somewhere to bath your baby
Whether this be a baby bath, the kitchen sink or a baby chair you put in the bath.
Towels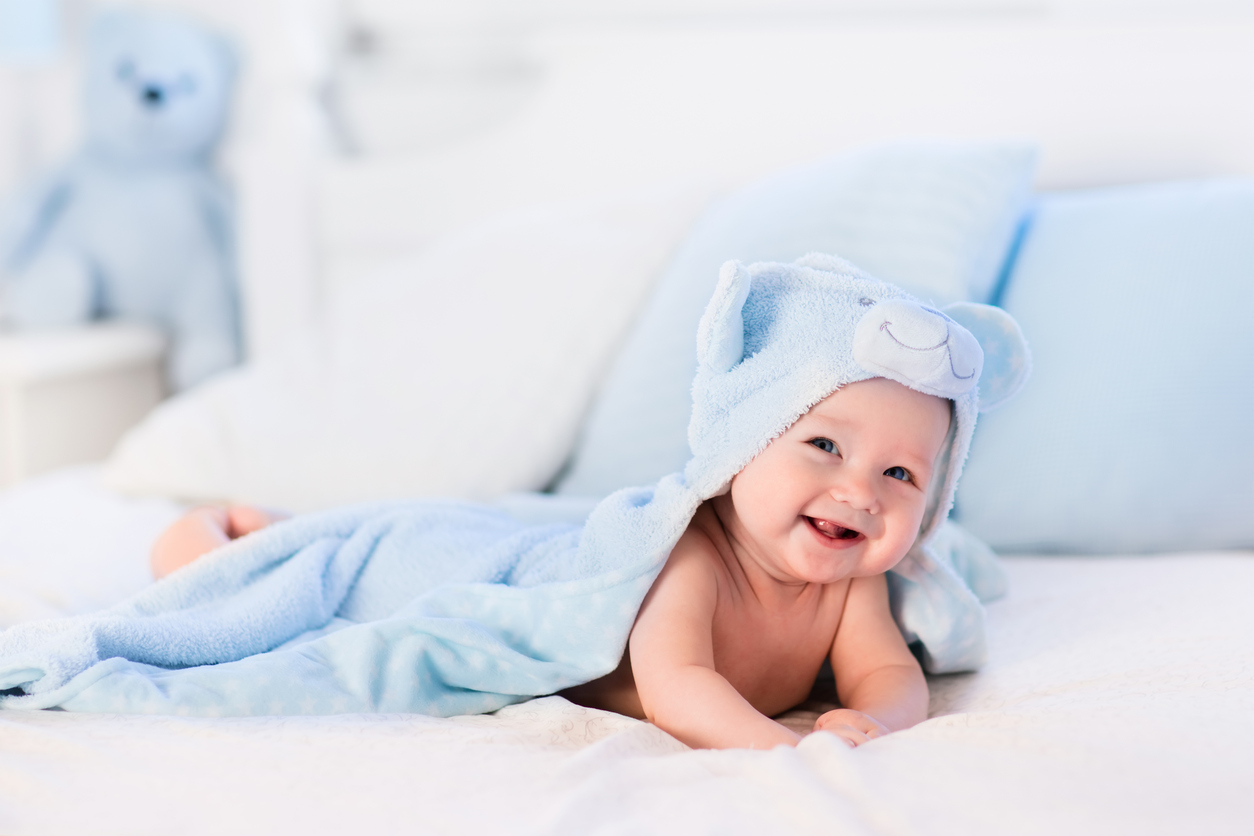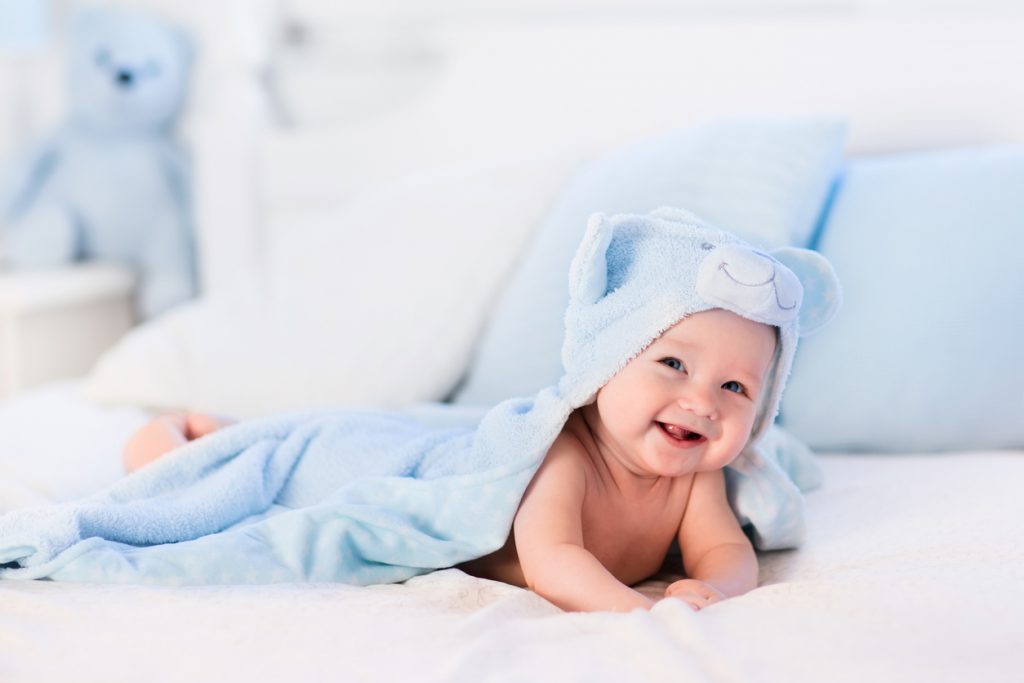 Many parents purchase a couple of soft baby towels for their little one to dry them in once they have had a bath.
Toiletries
Unscented and natural cleaning products that are especially made for baby's skin are ideal. Mater Mothers' Hospitals have a range of products developed by midwives that include wash, moisturiser and nappy balm. Check them out here.
Nappies and nappy wipes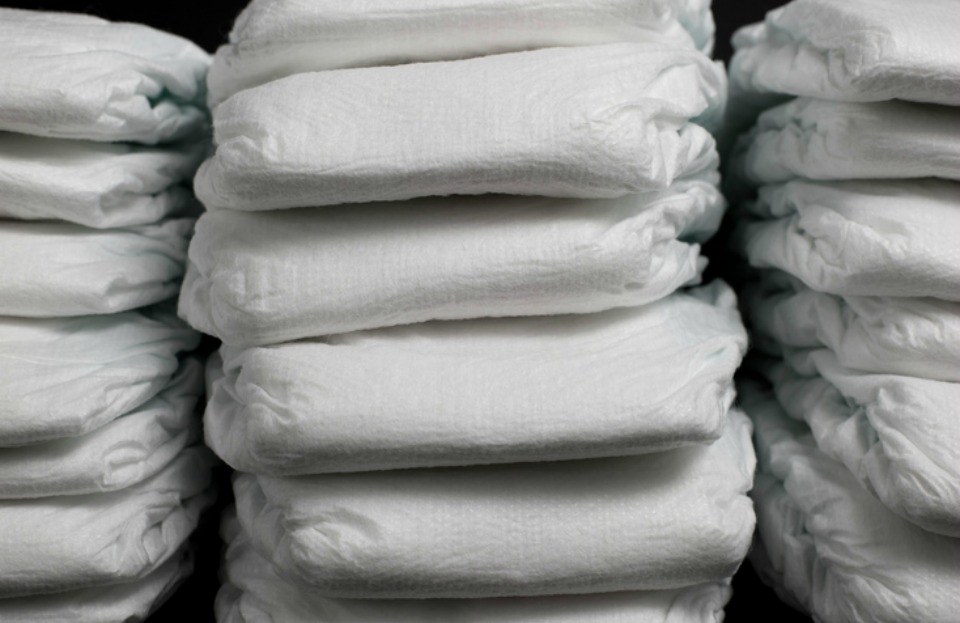 You're going to need a lot of both of these if you are going down the disposable route! You'll also need a few cloth nappies if you aren't using disposable. You can buy cloth nappy inserts and use a bucket to soak them before washing.
Nail clippers and a soft hair brush
You can buy baby grooming kits that have both of clippers and a soft baby hairbrush in them. Baby nails grow rapidly and they are also sharp, so make sure you keep on top of this to prevent your baby from scratching himself.
Feeding
Breast pump
If you are choosing to breastfeed, a pump – whether it be electric or manual – will help you store your milk in if you are choosing to express. You can also store expressed milk in milk bags.
Steriliser
Microwave sterilisers are fast and easy to use, but you can also purchase electric sterilisers too.
Bottles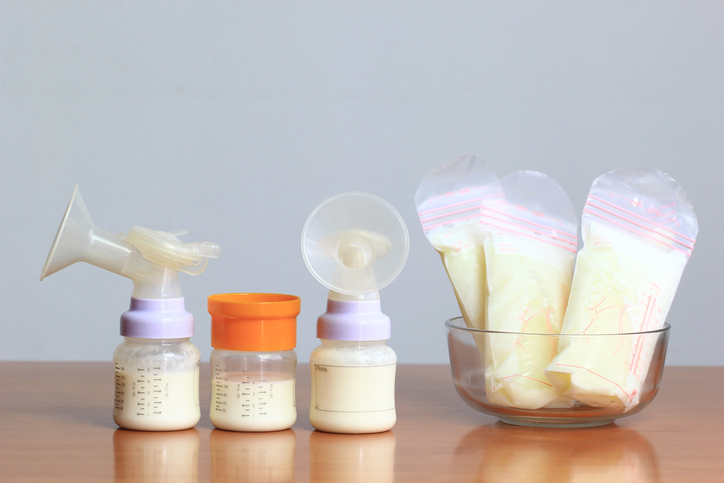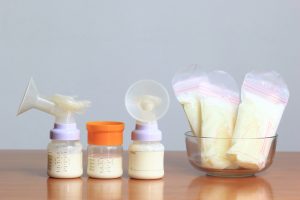 If you are expressing or using formula these are essential to feed your little one.
Formula
You will need a few tubs of this for the first few weeks if you are choosing to bottle feed or combine feed.
Other essentials
Storage
You'll need somewhere to store your baby's clothes – whether it be a small chest of drawers or some baskets.
Thermometer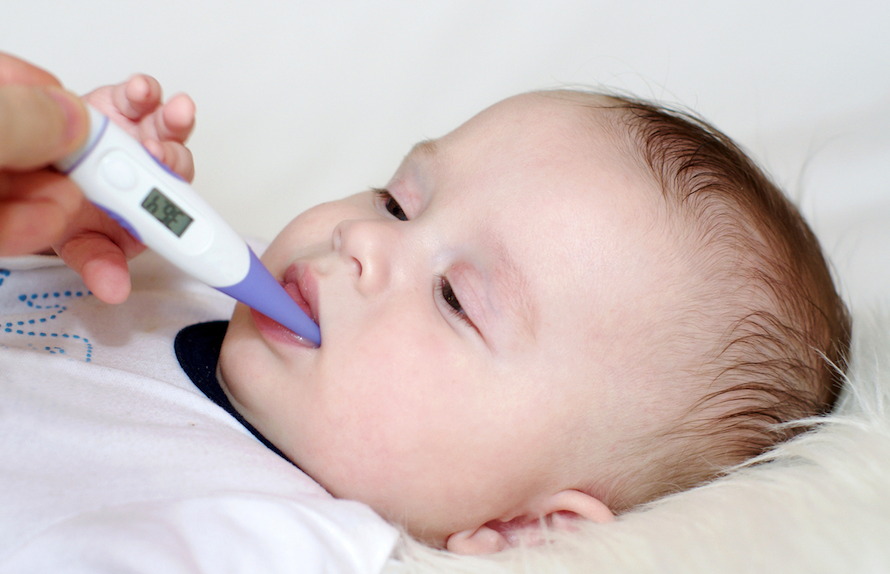 To check your baby's temperature.
Mat with mobile
You'll need somewhere to put your baby while you are doing other things. Baby mats are comfortable to lie your baby on and the mobile or hanging soft toys also gives them something interesting to look at.
Bouncy chair
If your baby doesn't want to lie down, you can put him in a bouncy chair.
Non-essentials
Toys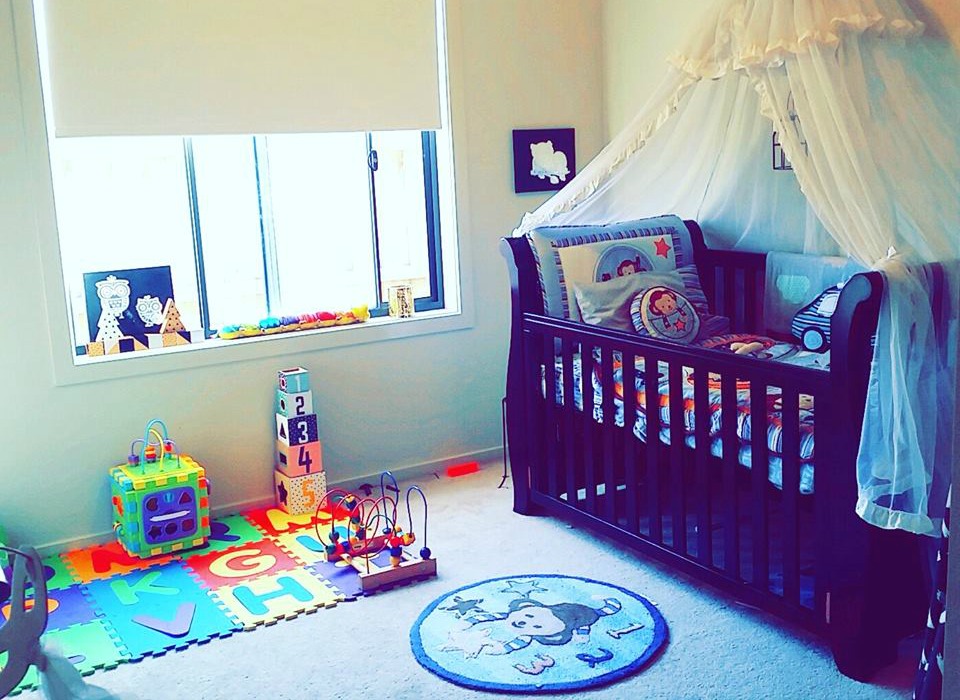 Baby's don't need a lot of toys and chances are your friends and family will buy you more than you'll actually use!
Baby footprint kit
This isn't essential but they're nice to have! Babying have affordable kits like Babyink, which retails at $14.95, are non-toxic and mess free, so you can capture your little one's milestones as they grow.
Baby milestone book
So you can record those first few weeks of your newborn's life.
White noise toys
Some parents swear by using white noise toys to help their baby's sleep in the first few weeks. They aren't for every baby though! Make sure you keep these toys out of the bassinet / cot if you are using them for health and safety reasons.
If you about to give birth or you're a new mum who would LOVE to connect with other new mums about all things baby health, losing the baby weight, becoming active after baby and staying on top of your health – be sure to check out our NEW MUMS FACEBOOK SUPPORT GROUP.
The Healthy Mummy has multiple private and JUDGEMENT-FREE groups you can access (for free) and exchange tips, tricks and experiences with other new mums.
It's also a great place to get access to (and share) family-friendly recipes and Healthy Mummy Smoothie creations (which are known to help boost breast milk supply and compliment healthy nutritional intake while breastfeeding).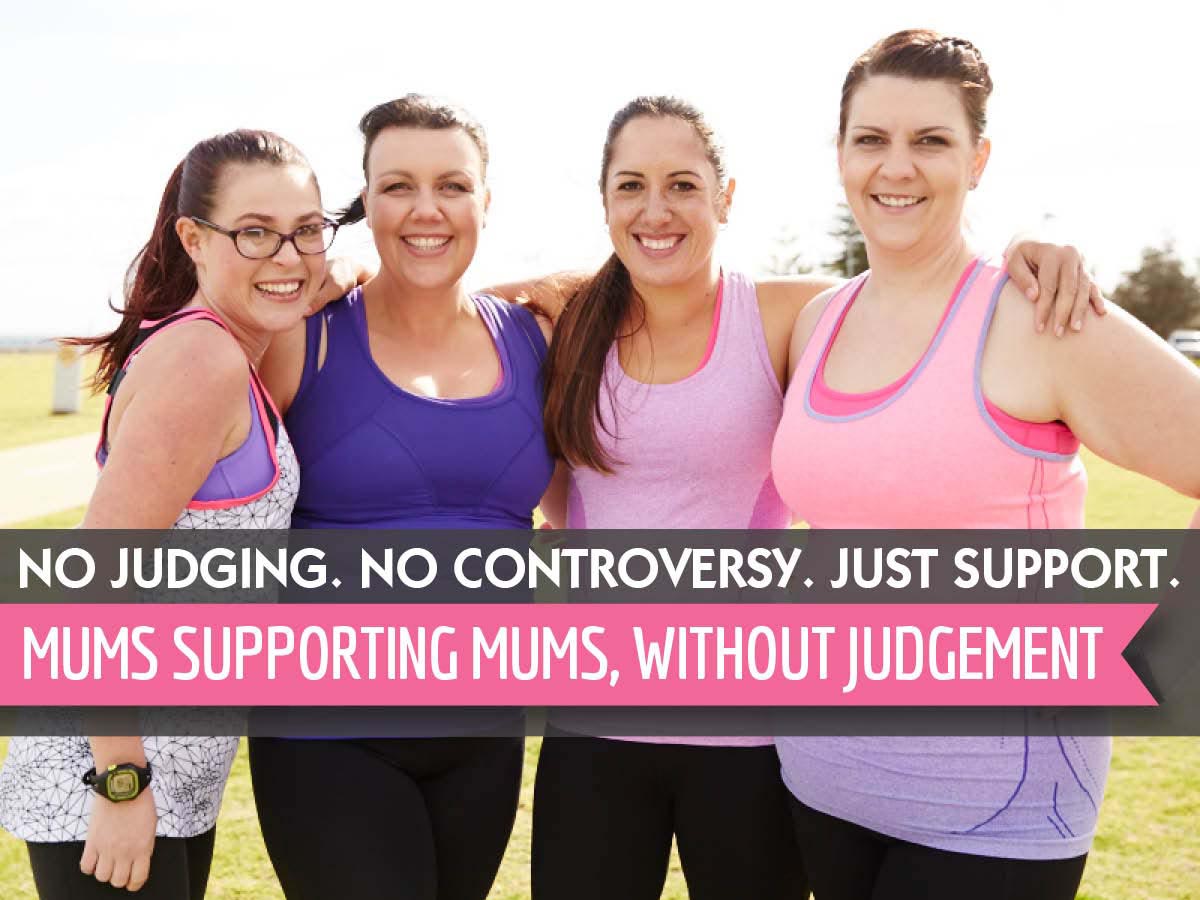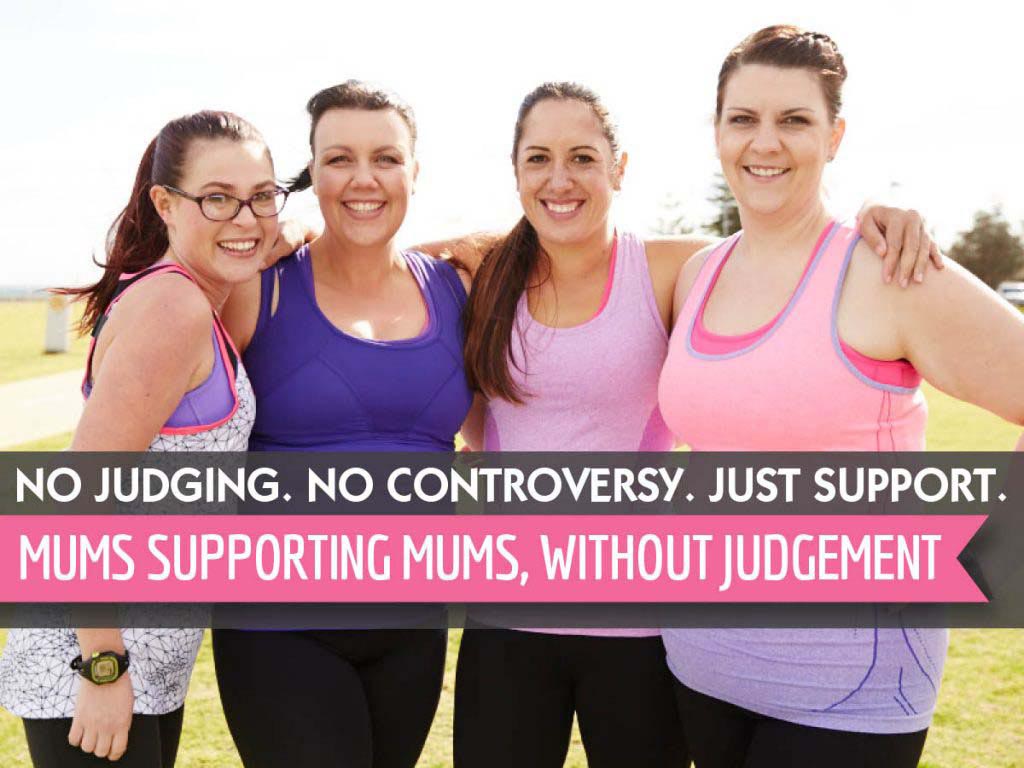 You can learn more about our other Private Facebook Support Groups and Facebook Pages to follow HERE.