New No Equipment Workout Program with Joanne coming to the Healthy Mummy App!
There is a BRAND NEW No Equiment Workout Program headed up by Fitness Trainer Joanne Wall coming to the Healthy Mummy App.
We have a BRAND NEW Workout Program coming to the Healthy Mummy App!
Joining our extensive range of workout programs will be a new NO EQUIPMENT program headed up by our amazing trainer Joanne Wall!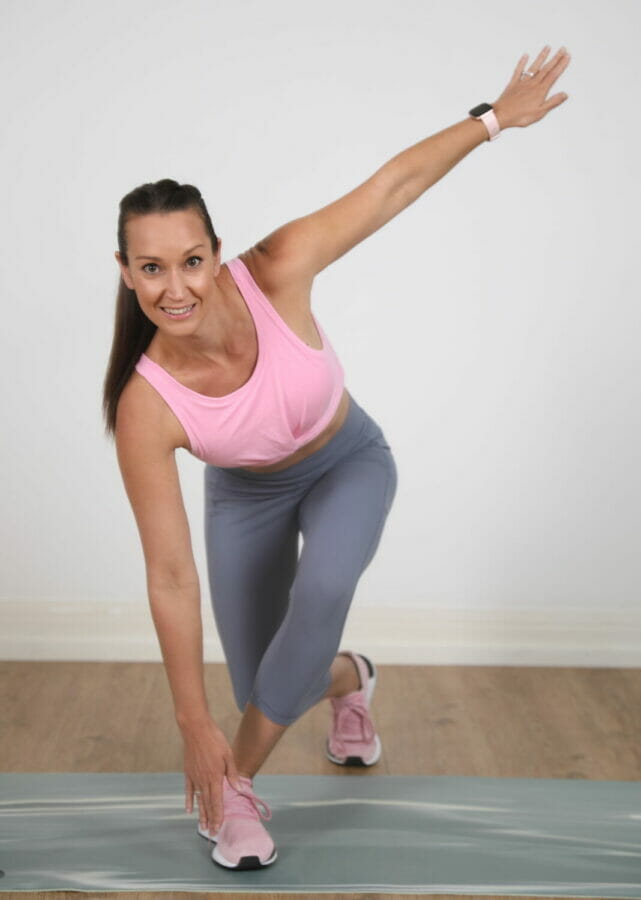 No New Equipment Workouts with Joanne
This program is designed specifically for busy mums who don't have the time to go to a gym but still want a complete workout without compromise that gets fast results.
As a busy mum herself, Jo knows only too well how time-poor mums are, and that sometimes finding the extra time in the day for a trip to the gym just isn't possible.
Jo says,  "By the time you've got into the car, got to the gym, done your workout, grabbed an on the go protein smoothie, you've been 1 and half – 2 hours. A lot of us mums just don't have the time or support for that, I hear you!"
"These workouts are between 15-30 minutes long. You can just do one or mix and match to make a longer workout, all in the comfort of your own home. So when that bub is napping, or your toddler is finally amusing themselves with painting, grab your phone and get sweaty with me."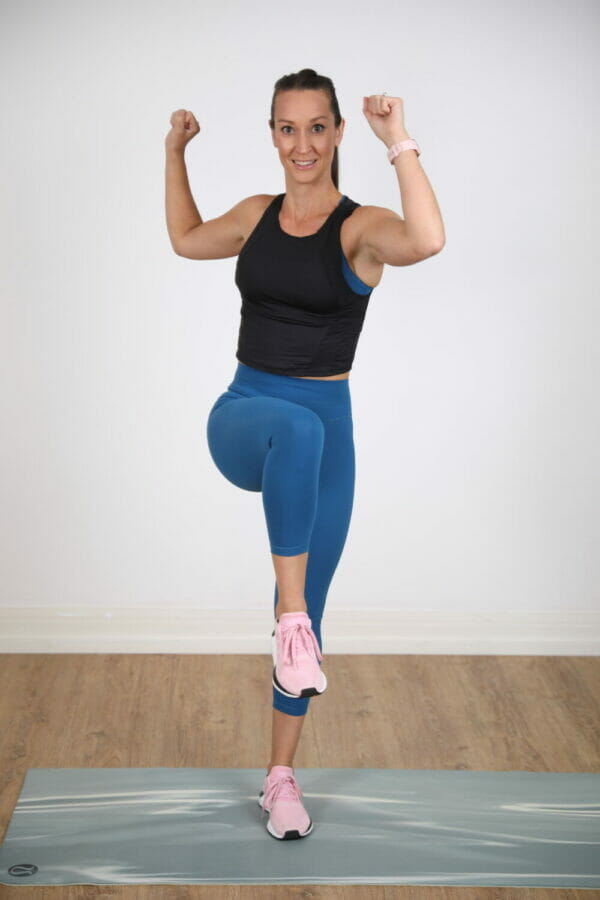 With no equipment needed, this program is a full-body HIIT workout that will challenge you to burn calories. It is a fantastic program for weight loss, overall fitness and strength.
12 NEW No equipment workouts with Jo:
The new program will include 4 Advanced workouts (around 28 minutes and 8 Beginner to Intermediate workouts (15- 18 minutes.
They will include:
HIIT- Lower Body, Cardio & Core
HIIT- Total Body 
HIIT- Total Body, abs & core
HIIT –  Body Blast
HIIT – Total Body Cardio, Abs & Core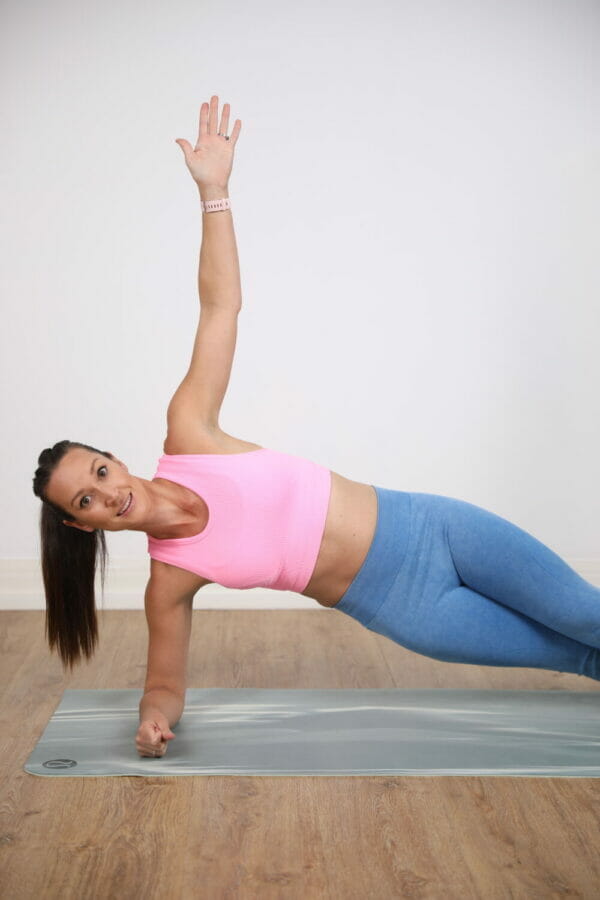 Jo says,  "This program is ideal for beginners all the way through to advanced as you can modify exercises to fit your level. As there are no weights involved and just using bodyweight it is much safer for people with injuries and for pregnant ladies but we always advise to check with a doctor before taking on new exercises."
Joanne also heads up the 28 Day Pilates program in the Healthy Mummy – Find out more about that here!
Get sweaty with Jo on the 28 Day Weight Loss Challenge!
There are now over 500 workout videos to choose from as part of the 28 Day Weight Loss Challenge. There is an exercise video to suit everyone no matter your fitness level!
Real Mums Workouts
Pregnancy Workouts
Total Body with Weights
Fit Programs
Tabata
Dancefit
Box jump Workouts
Butt and Thigh/Belly Blater/Core
Resistance Bands
Pilates
No Equipment Work outs
Get Moving with the 28 Day Weight Loss Challenge!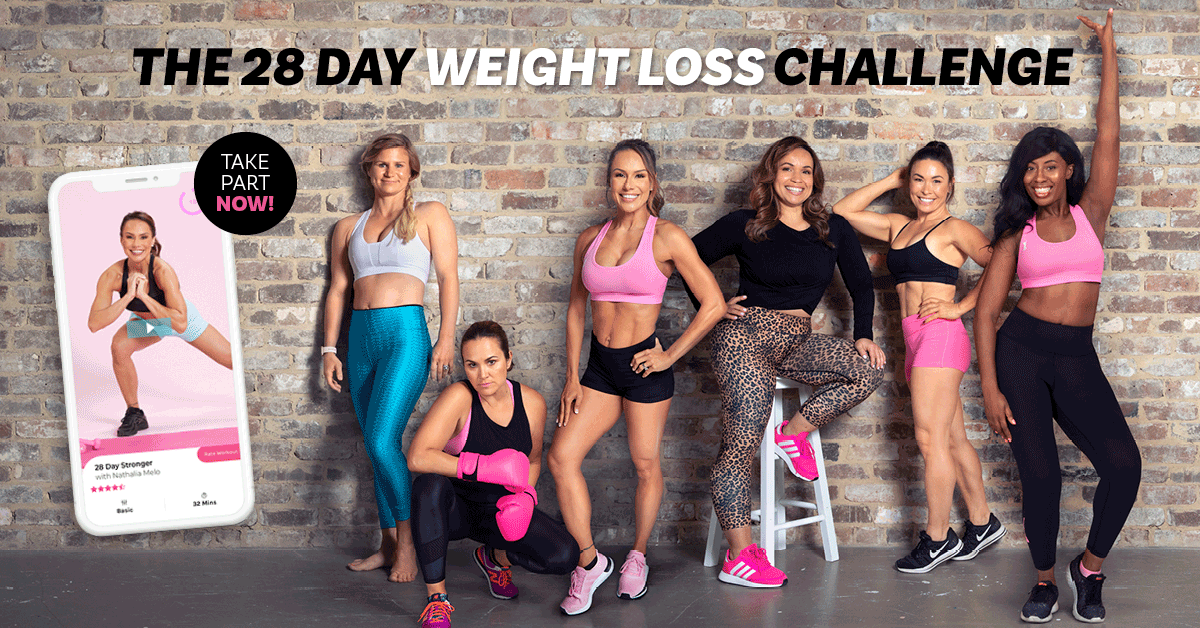 If you are inspired to get moving and want to take charge of your own health and weight – then join our 28 Day Weight Loss Challenge TODAY.
With more than 4,500 delicious (and healthy) recipes, 500 exercises & 24/7 support – the 28 Day Weight Loss Challenge is designed (and proven) to help busy mums like you lose weight!
For more information on the 28 Day Weight Loss Challenge, click here.