After some tough setbacks this mum dropped 12.5kg and got her family to join her new healthy lifestyle!
Mum of two Paula knew the benefits of The Healthy Mummy 28 Day Challenge after losing 15kg in 2020 with the challenge so knew what to do when the weight creeped back on in 2021 after some set backs.
Mum of two Paula Clarke is a 45-year-old from South Australia who knew the benefits of The Healthy Mummy's 28 Day Weight Loss Challenge after losing 15kg in 2020 with the challenge. So when she had a few moments in 2021 that made her realise she'd put the weight back on she knew exactly what was needed.
She's since lost 12.5kg in 12 weeks and has also got her husband on board with a new healthy outlook. Even her son has seen benefits by just joining Paula for a walk.
Read more about the ups and downs of her journey below.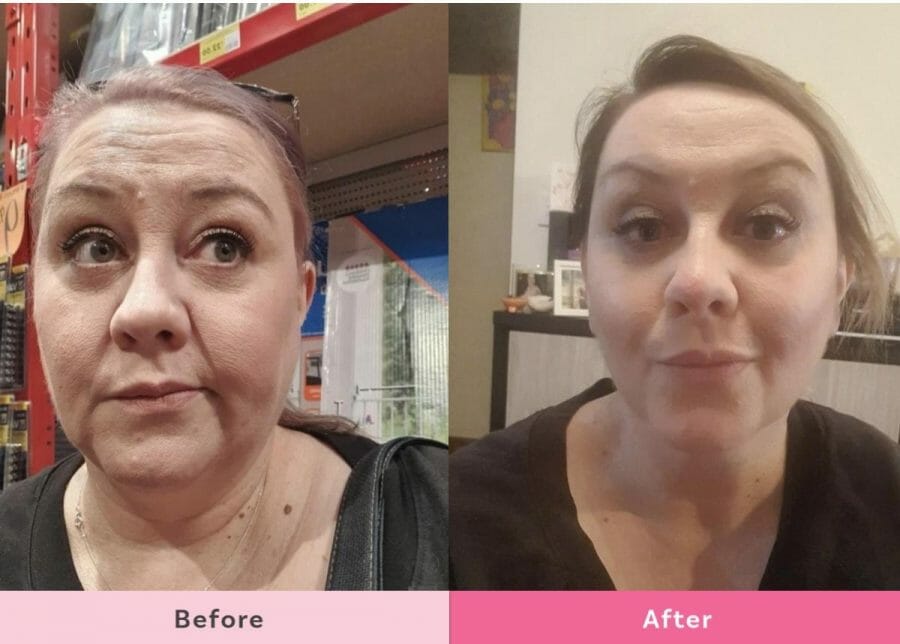 After multiple wake up calls, Paula made a change that has meant 12kg gone and her health transformed
There was no single moment that pushed Paula to make the changes she has made for her health and weight loss.
"Four defining moments that pushed me to make changes:
1) Seeing pictures of me and my son and not recognising myself
2) Suddenly finding size 16 too tight and too small
3) As regular blood and plasma donor, I need to get weighed beforehand each time. I honestly thought their scale was wrong at my heaviest point because I was in complete denial. Ashamedly, I stopped donating earlier this year, avoiding their constant phone calls for donations because I just didn't want to step on those scales. It felt wrong to donate blood when I was not healthy myself. I also work in the medical industry and was becoming so self-aware that I was not setting a good example.
4) My husband and I took our son to our GP for some follow up medical results, and she took one look at me and said quite loudly in the waiting room, "Gees Paula, you've really stacked on so much weight, you've got to do something about it!" Needless to say, I was mortified, horrified and completely gutted – not to mention totally embarrassed that not only that she said it in front of my son and husband, but an entire waiting room full of people! I was holding in my tears during the entire appointment and burster into tears in the car park. I was upset for days and that was pretty much the exact point where all of the above examples came to a head and I made the decision to get back on the horse of the Healthy Mummy journey immediately!"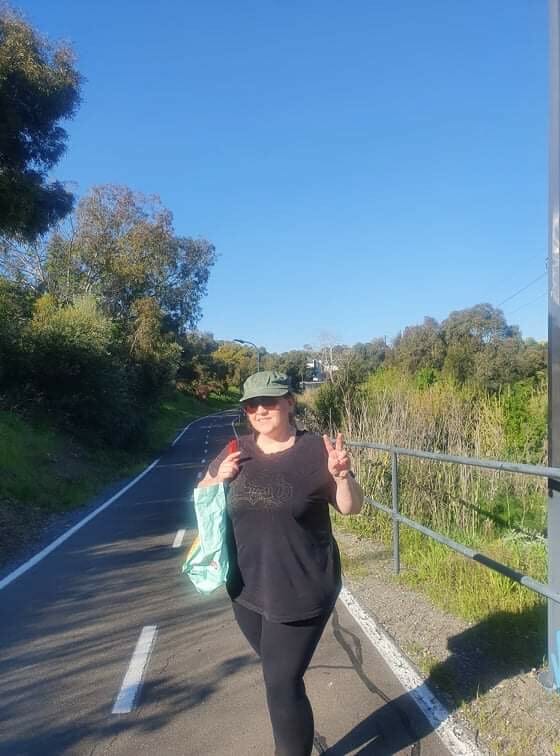 12.5kg lost in 12 weeks with The Healthy Mummy
After losing 15kg last year Paula knew how The Healthy Mummy could help her get her health back on track and it has!
"I've lost 12.5kgs with The Healthy Mummy in 12 weeks this year. I also lost 15kgs last year too with The Healthy Mummy but put it all back on (and some)."
As for many people, 2020 and 2021 was a difficult time for Paula. She lost two jobs, had her plate filled up with homeschooling, trying to get her son with Autism Spectrum Disorder (ASD) assistance, as well as supporting other parents with ASD children.
"I lost two jobs when Covid hit last year, and my son, who is immunocompromised and has ASD developed severe anxiety due to school exclusion from education. Fighting Catholic Ed, losing my employment, running a large social support group for women of children with ASD in Adelaide, mentoring families of premature babies while advocating for families for more school supports took its toll."
All of this was meant Paula was putting her needs last like many mums do when things get tough.
"Then suddenly having no option but to homeschool our son from the beginning of this year, and mainly working from home for a few months thanks to Covid again, I lost myself quite a bit and lost my connection to the outside world, other than what I was doing for everyone else. I ended up putting myself last, so started carbing myself up on toast, pasta, and processed foods and probably a glass or two of wine every evening. My gallbladder started playing up, and I knew I had to make some big changes!"
Once Paula made the decision to turn her health around, however, she saw great results and began feeling much better.
"I've lost 12.5kg in 12 weeks this time. I was a snug size 18, now I'm a 14, so have lost 2 dress sizes in 12 weeks."
Obviously, my energy levels have increased massively, which is definitely welcomed because I seriously was struggling with tiredness and a total lack of motivation!
Many people are telling me I look younger, and my skin has absolutely improved.
I can walk without gasping for breath or puffing like a steam engine."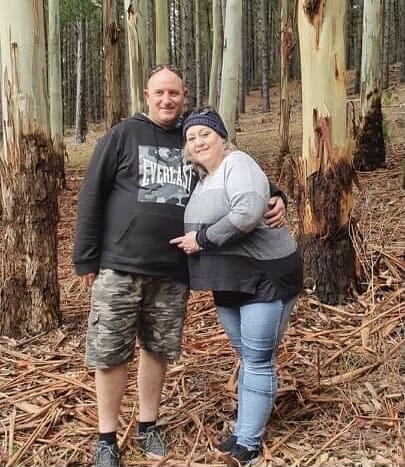 Not only is Paula seeing changes, feeling better but her husband has also jumped on board and has lost 3-4 kgs, her son joins her for her daily walks losing 4kgs as well. So it's a family effort!
"My husband is now on the bandwagon with me again and has lost around 3-4 kgs in around a month. He absolutely loves the Healthy Mummy recipes.
Our son is walking most days along with me and has also lost around 4 kgs, which his paediatrician with be thrilled about. More importantly, he is thrilled with himself and is loving that we are cutting a few minutes each time off our route, and how much easier it is getting for him up those hills!"
Overall she's feeling more confident, more energetic and just loving life!
"I feel more confident in myself, and can put my make-up on without seeing a puffy, swollen face looking back at me in the mirror. I'm getting out of bed in the mornings much easier and more refreshed.
And I'm definitely more confident in speaking up during in-person team meetings and zoom meetings, which is of massive importance as a consumer advocate!"
How Paula uses Healthy Mummy smoothies to complement her meal plan and her day on a plate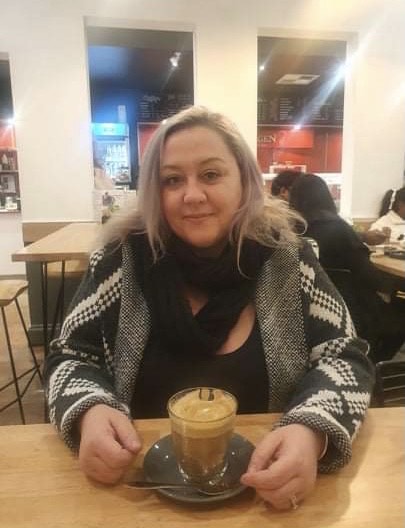 "I use Healthy Mummy Smoothies and have for about 4 years now on and off. But for the past three months, I've been religiously having one for breakfast every single day!
My favourite flavour is Vanilla, to which I add banana, almond milk, peanut butter and ice, sometimes chia seeds or oats and maybe some spinach… I was partial to salted caramel and sneaky snickers a couple of years ago though.
So good! I'm a bit of a Healthy Mummy Smoothie hoarder tbh, I have the Vanilla and Coffee Tummy smoothie powder, choc fudge, chocolate, caramel, banana, I even had some raspberry ripple up until recently. Vanilla is my go-to! I love it!
I must add that I have been a pescatarian/vegetarian since the age of 19, I'd probably eat seafood once per week for dinner, and tuna with lunch around 3× a week for lunch."
Breakfast
Vanilla Healthy Mummy smoothie with almond milk, peanut butter, banana and ice.
Snack
Apple, carrot and peanut butter or Weet-bix slice or nuts & yoghurt generally.
Lunch
A veggie wrap or omelette or tuna salad or often leftovers from the Healthy Mummy meal the night before.
Snack
Cherry tomatoes, snow peas, carrot, celery, boiled egg or a smoothie or a snack from the app. Maybe half an avocado with a small tin of chilli tuna on top.
Dinner
My fave meal is the vegetarian nacho bowl, I could live on it! My husband is obsessed with stovetop lasagne, I freeze around 4-5 servings and he takes them to work for lunch. I make two lots, one with mince for him, the other with tuna for me… it is the bomb diggety!
The Healthy Mummy app is incredible, the menu plans are beyond life-saving and it's so easy to swap things around. Love the convenience of going to the supermarket and just opening the app on my phone and the choice is there in front of me, ingredients and all!
Dessert
I'm not big on dessert, but the light ricotta and jelly pannacotta are pretty good!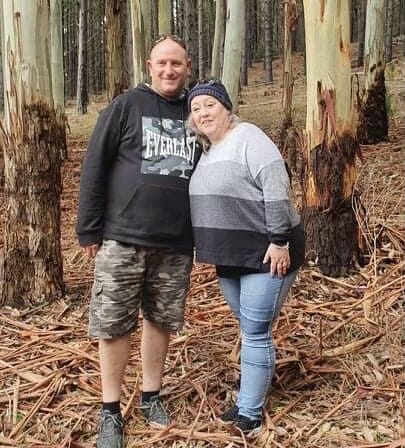 Due to eating on the run a lot, Paula has found The Healthy Mummy Smoothies and pre-made meals or snacks fit into her busy schedule well. She also has multiple tastes and dietary requirements she needs to accommodate so anything to make her life a little easier like the app or meal prep is helpful.
"I eat on the run a lot for work or in between multiple weekly therapies and medical appointments, so smoothies and pre-prepared snacks are vital for me.
We all eat differently in our house, my husband is a carnivore and a fussy (has to be so fresh) eater, I'm a vegetarian, my daughter is a strict vegan (she moved out a couple of years ago though), and our son has major food sensory eversion and coeliac disease, and only eats around 12 different foods. Yes, I hear your gasps, yes, it's hard, yes, I cook different meals but it all comes together somehow most of the time! The app is like my saviour, I'm not even kidding!"
Although she hasn't tried the app workouts yet as she's not had the time, she has found a walk with her son has helped tremendously.
"The app workouts are not something I have really utilised as yet… I'm so time poor with work, so many therapies and appointments for my son, community work commitments. Also, my husband is gone from 4.30 am to 5.30 pm Mon to Fri and half of Saturday for work so I have forced an hour each day for a good brisk hilly walk with my son. He has a couple of support workers that help out to look after him & help with home school work and a couple of therapies while I'm at work a couple of days a week."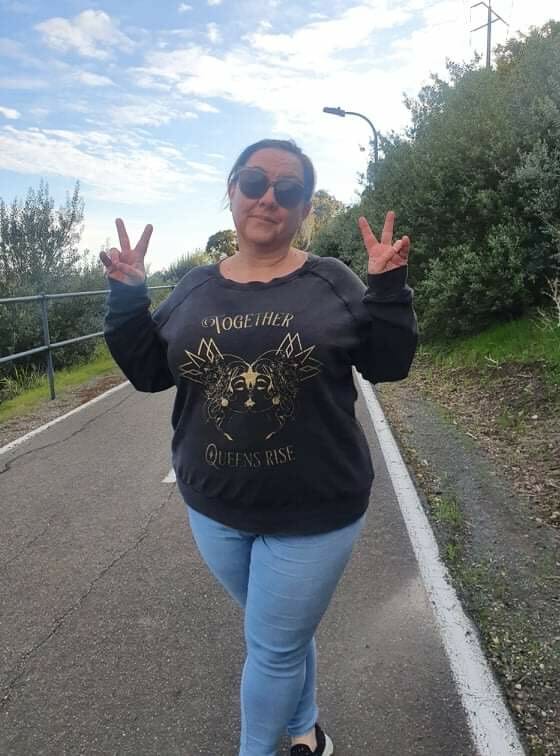 Paula's 3 tips for success
1) I'd recommend getting the app, it seriously is better than you could ever imagine! Everything is there ready for you, recipes, shopping lists, exercise, water reminders, support and so much more!
2) Drink lots of water and move your body, even the low impact workouts or squats really do make a huge difference.
3) Be kind to yourself… for me, it's slow but steady progress… give yourself a good three weeks to push through the lifestyle changes, it gets easier to adjust from there both mentally and physically. Remember it's a new way of living, and after about 5-6 weeks, you will start feeling a real difference in yourself. Double that time, and others will start noticing it too. But it all starts with you, and is all about you and your wellbeing! You CAN do this! It won't be easy, but it will be worth it!
Join Paula on the 28 Day Weight Loss Challenge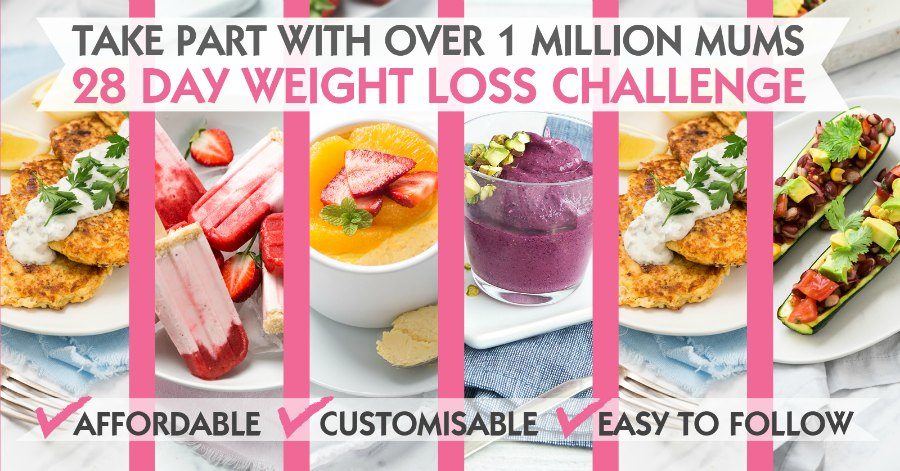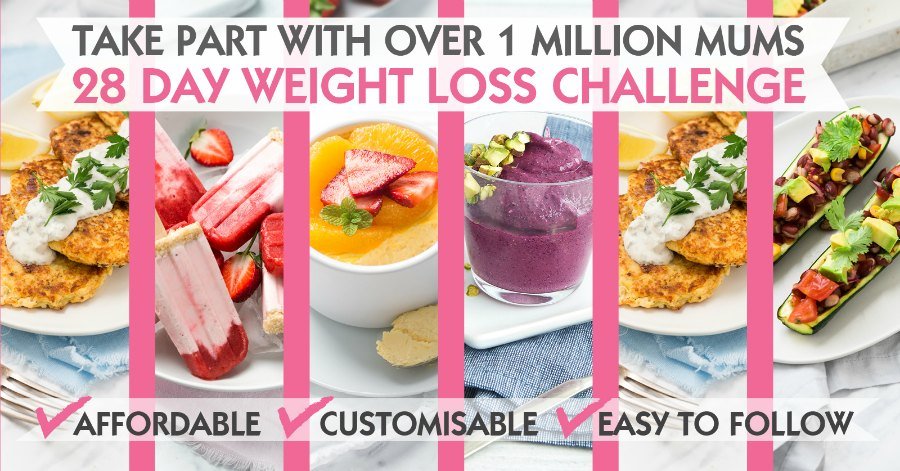 Want to shift your weight but feel like you have NO TIME in your day to exercise and eat healthily?
That's where the Healthy Mummy's 28 Day Weight Loss Challenge can help.
What do you get? You get access to:
28 days of at-home exercise routines (no gym needed) – with video instruction
Customisable and breastfeeding friendly meal plans
Time-efficient exercises for busy mums – under 30 mins
Challenge combines Pilates exercises with interval and circuit training (HIIT)
Suitable for basic to advanced fitness levels.
Home to thousands of EASY-TO-MAKE recipes.
Find out more about joining the 28 Day Weight Loss Challenge.