POST-menstrual Syndrome
Many health professionals agree it's real and post-menstrual syndrome is a term used to describe the symptoms women experiences AFTER their period ends.
This condition can cause mood swings, emotional eating and pain during sex – and it can last for 2 weeks!
We've all heard about pre-menstrual syndrome, or PMS, as it's referred to. But what about POST-menstrual syndrome?
Post-menstrual syndrome is a term used to describe the symptoms women experiences AFTER their period ends. There's not a lot of research that's been done on it, but many health professionals agree it's real.
Some women report experiencing headaches, anxiety and also a range of emotions – things that sound similar to PMS. However, experts say that this post-menstrual condition is associated with more intense psychological symptoms than PMS.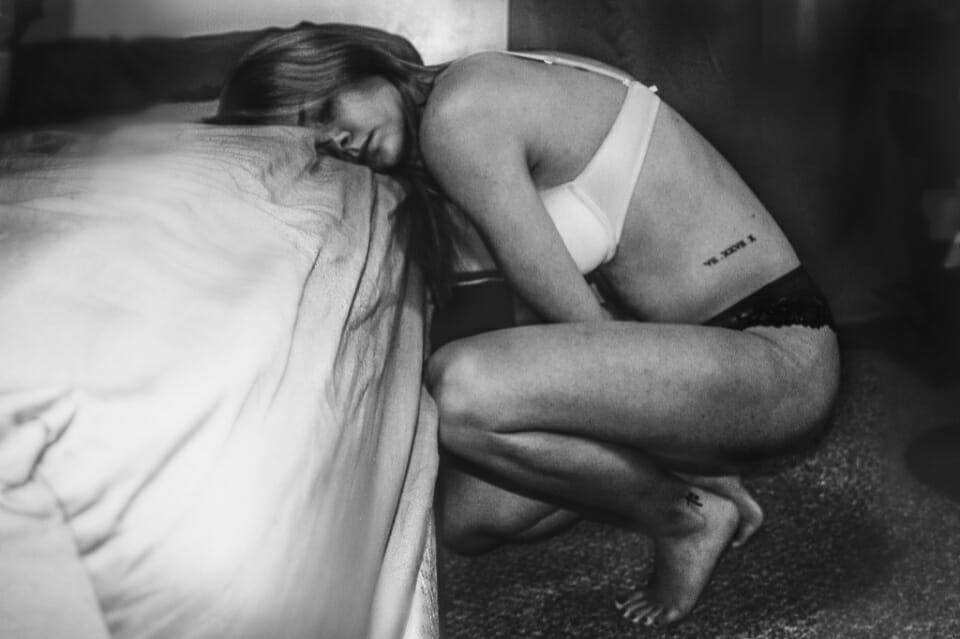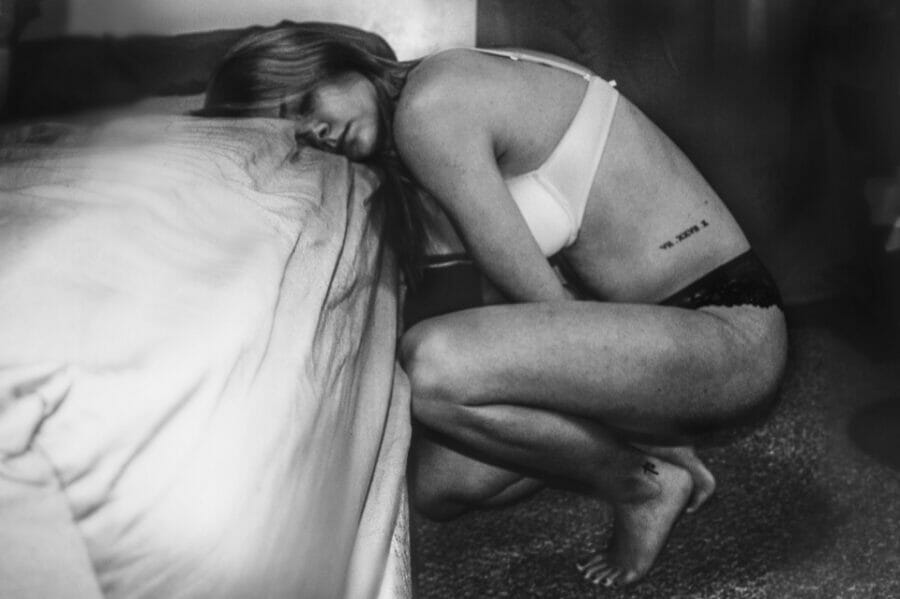 What exactly is post-menstrual syndrome?
It's been a bit of a myth for a long time, but studies suggest many women, as much as 10%, have said they've noticed changes in their mood after they've had their time of the month. (As many as 90% of women report they've experienced pre-menstrual syndrome).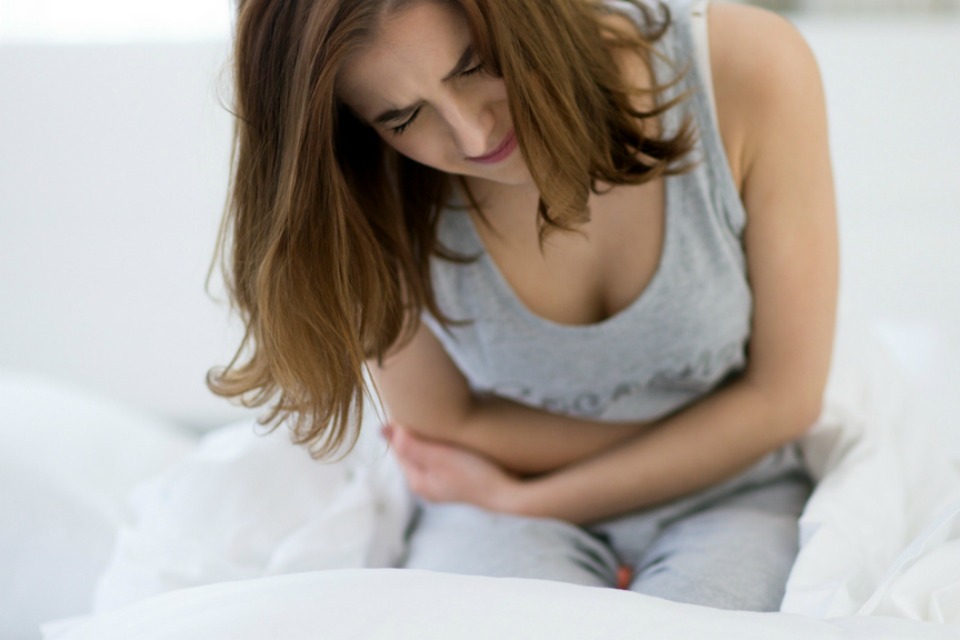 According to some health professionals, it's believed that pre-menstrual syndrome is triggered by the drop of progesterone while ovulating. And post-menstrual syndrome is believed to occur due to a rise in the levels of oestrogen and testosterone in the system.
What's more, post-menstrual syndrome is thought, in some cases, to be related to PCOS or a thyroid disorder.
Post-menstrual syndrome 10 symptoms to watch out for
Headaches
Anxiety
Poor sleep
Irritability
Low mood
Depression
Lack of coordination
Pain in the tummy, joints, back and neck, as well as headaches and pain during sex.
Vaginal discomfort, such as dryness or itching
Cramps after a period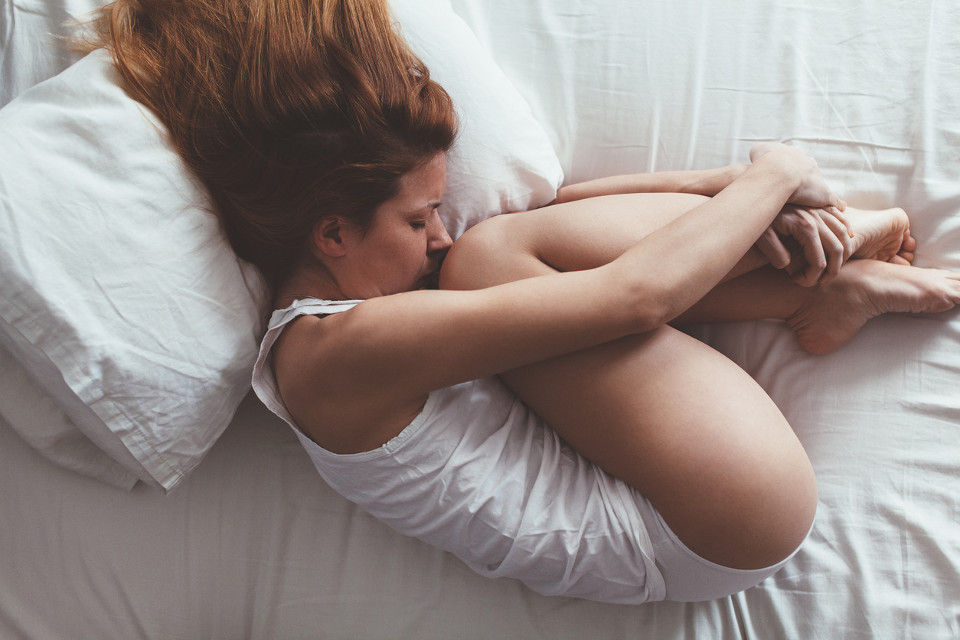 How to treat post-menstrual syndrome
Like PMS, post-menstrual syndrome can last between a few days to two weeks after your period ends. And like PMS, there are similar ways to treat it.
Making sure you're getting enough sleep is one way to help balance your hormones but also doing exercise will also help you feel less stressed and anxious.
Eating well is another way to make sure you're getting enough iron and vitamins to help regulate your hormone levels. A diet high in fruit, fish, vegetables and whole grains will be really beneficial.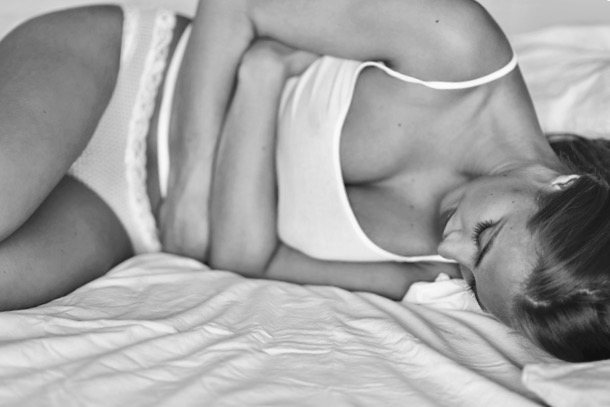 Also, taking the time for self-care and relaxing is really important. Maybe some yoga or mindful meditation. You can find a heap of these on our 28 Day Weight Challenge.
If you're feeling really low or not yourself, we advise you seek medical help or see your GP as soon as possible.
If you feel depressed or are suffering from  depression and or anxiety, we advise you to seek help from your GP or call Lifeline 13 11 14, Perinatal Anxiety and Depression Australia [PANDA] 1300 726 306 or Beyond Blue 1300 22 46 36.
Are you ready to join the 28 Day Weight Loss Challenge ?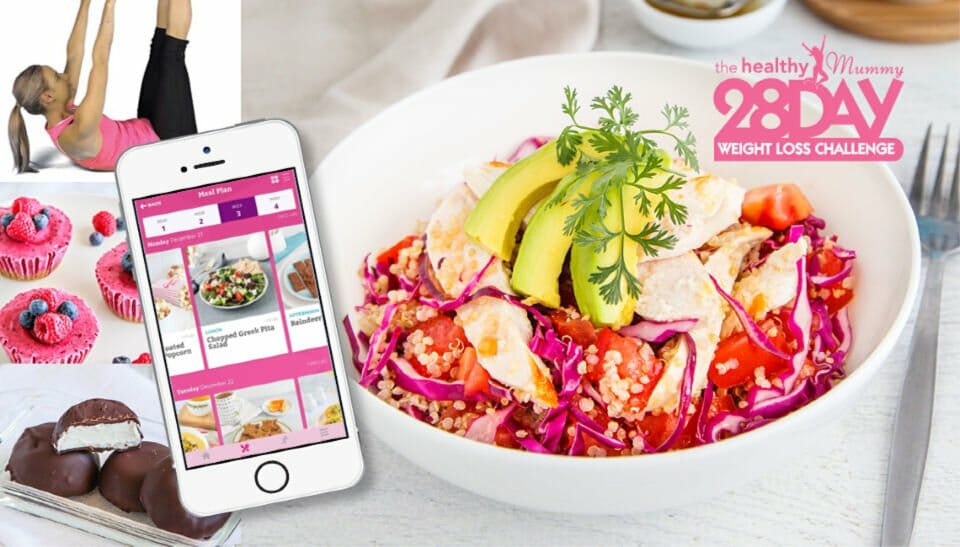 If you are wanting to lose weight and improve your energy – not to mention – help improve your overall health and wellbeing – our 28 Day Weight Loss Challenge is an awesome program to check out.
Our 28 Day Weight Loss Challenge includes:
28 days of at home exercise routines (no gym needed) – with video instruction
Customisable and breastfeeding friendly meal plans (including 7 Day Cleanse)
Time-efficient exercises for busy mums – under 30 mins
Challenge combines Pilates exercises with interval and circuit training (HIIT)
Suitable for basic to advanced fitness levels
Home to thousands of EASY-TO-MAKE recipes!
To learn more about our 28 DAY WEIGHT LOSS CHALLENGE CLICK HERE or purchase our Smoothies.