Number of pregnant women with high blood pressure has spiked in the last 40 years
Pregnant women can face huge medical risks if their blood pressure rises, which is why they are so often routinely checked.
Worryingly, more expectant mothers are being diagnosed with high blood pressure, and this number has risen sharply over the last 40 years.
A new study analysed over 150 million pregnant women in the U.S. between 1970 and 2010 to look at the rates of hypertension.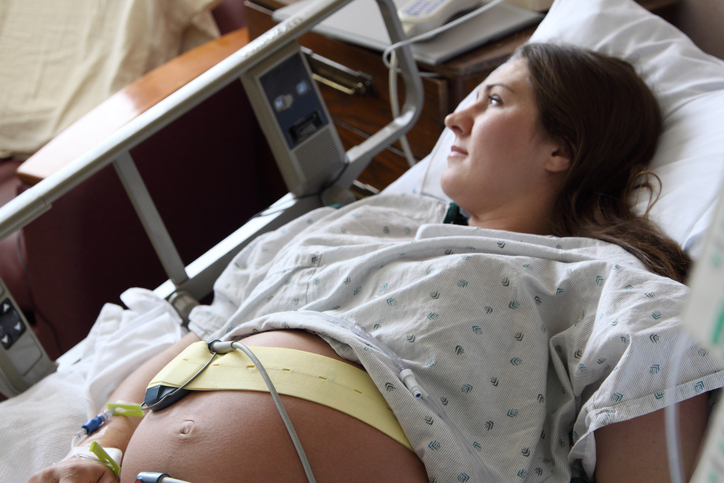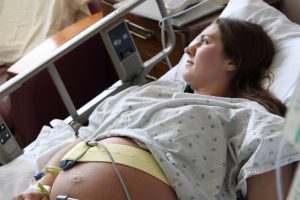 High blood pressure in pregnant women risen over four decades
Scientists at Rutgers Robert Wood Johnson Medical School found that high blood pressure has increased by more than 75 per cent since 1970.
What's more, the rates of hypertension among black women was two times higher than among white women.
Experts believe maternal age may be a factor in why more women are suffering from high blood pressure, but they have not yet found any concrete causes.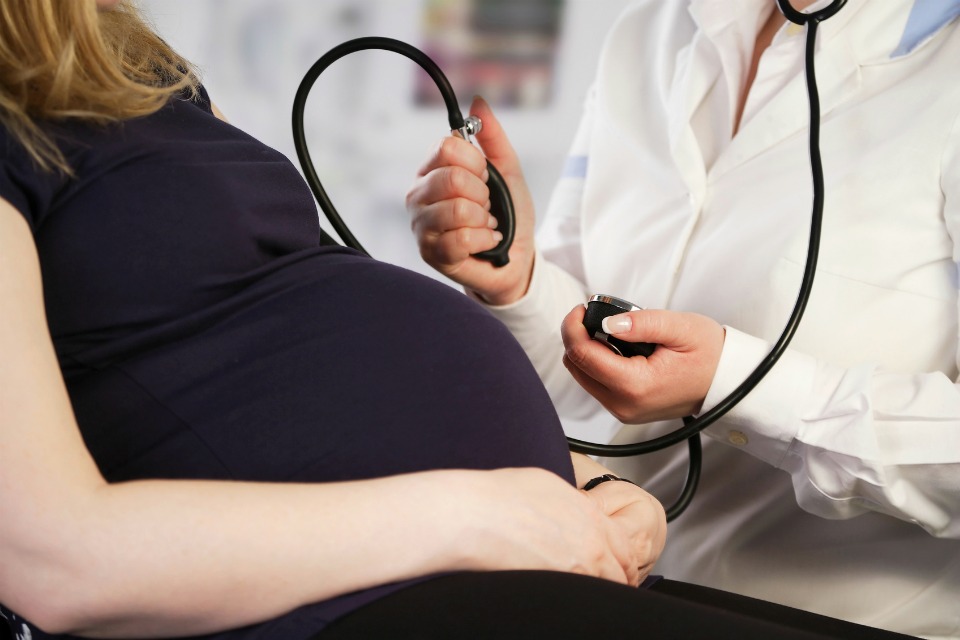 "Women are having children later –  four to five years older, on average, now than in the 1970s and 1980s – and are experiencing higher rates of hypertension during pregnancy as a result," says study's lead author, Cande V. Ananth.
A woman's lifestyle could be another factor and rates of hypertension might be improved if women sought care from an obstetrician before they became pregnant.
"A balanced diet is incredibly important during pregnancy," says Ananth.
"Many don't seek care until they know they are pregnant.
"Smoking cessation, weight control, behavioural changes and effective anti-hypertensive therapy – all modifiable factors – may lead to healthier lifestyle and will likely have a substantial beneficial effect on chronic hypertension and pregnancy outcomes."
High blood pressure could cause life-threatening problems, such as preeclampsia, for both mums and babies if not found early on and treated.
"Not only do these findings have implications for the health of the women and newborns during pregnancy, they have lasting implications on future risks of cardiovascular and stroke risks in women later in life," adds Ananth.
"Being aware of your blood pressure before and during pregnancy, and taking steps to reduce it, is key to women's health during pregnancy."
What is preeclampsia?
One of the three leading causes of death in pregnancy, preeclampsia can occur during pregnancy, or straight after birth. High blood pressure, fluid retention and protein in the urine are all indicators of preeclampsia, and the condition can appear very quickly.
A normal blood pressure reading is 120/80 mm Hg and below.
Symptoms of preeclampsia
According to the World Health Organisation, eclampsia is one of the three leading causes of death in pregnancy. It can occur during pregnancy or straight after birth.
High blood pressure, fluid retention and protein in the urine are all indicators of pre-eclampsia, and the condition can appear very quickly.
Symptoms to look out for
Dizziness
Swelling
Headaches
Abdominal pain just below the ribs
Nausea and vomiting
High blood pressure
Changes in vision
"When you are pregnant, you are expected to swell, but if your hands, face and legs swell unexpectedly then it may be a sign of preeclampsia," Australian obstetrician Alex Polyakov tells The Healthy Mummy. 
"Any sudden and unexpected changes should be reported to your obstetric provider, either your obstetrician or midwife."
If you are worried that you are suffering with any of these symptoms, we advise that you go and see your GP as soon as possible.
How to reduce stress in pregnancy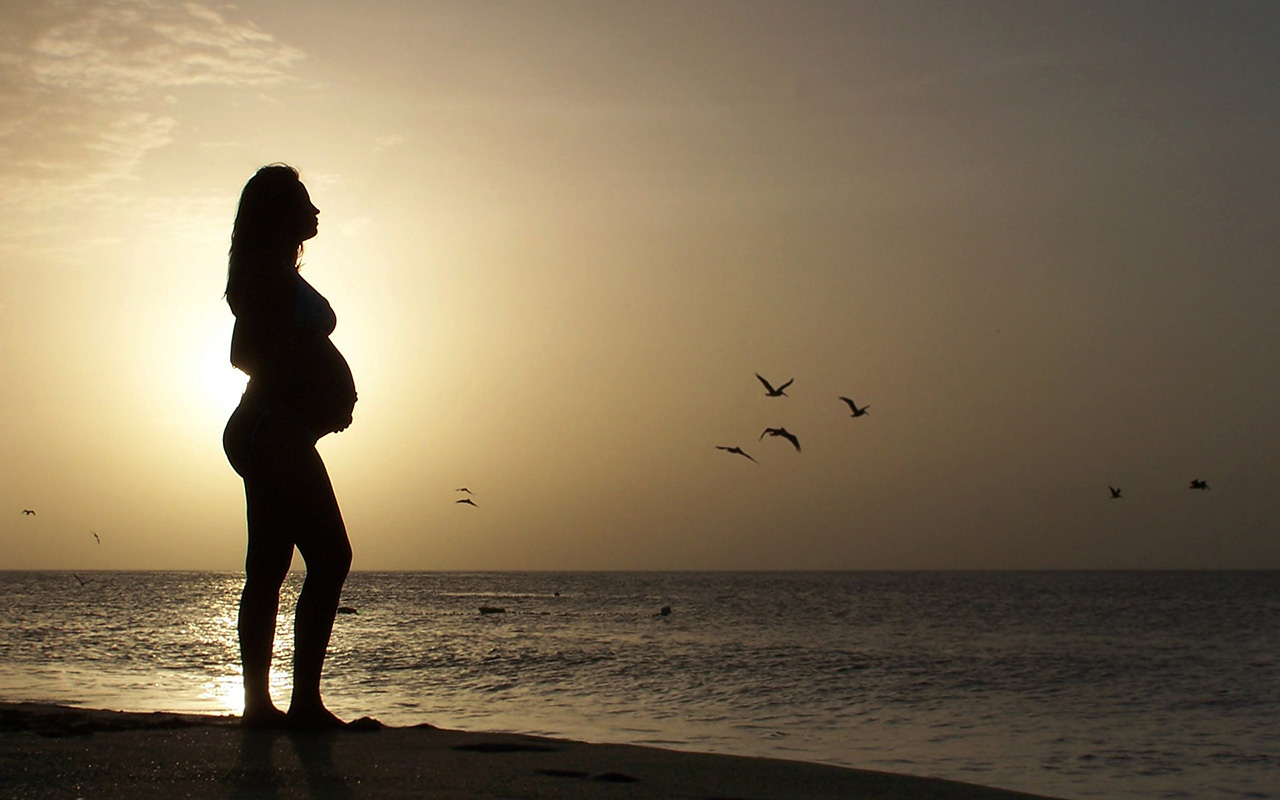 1. Light exercise
Swimming, yoga and walking can help elevate stress.
For more exercises tips to help you de-stress download The Healthy Mummy's FREE Birth Plan PLUS Healthy Pregnancy Eating & Exercise Guide HERE.
2. Spend time with friends
It's important to socialise and spend time with your support network if you are feeling stressed. Sometimes a good chat is all that's needed to feel better.
3. Meditation
The Healthy Mummy's Mind. Body. Breath sessions on the 28 Day Weight Loss Challenge App is designed to help reduce stress and improve mood among pregnant women and early mums, enhance your connection with self-care practices and really thrive through the transformation of motherhood.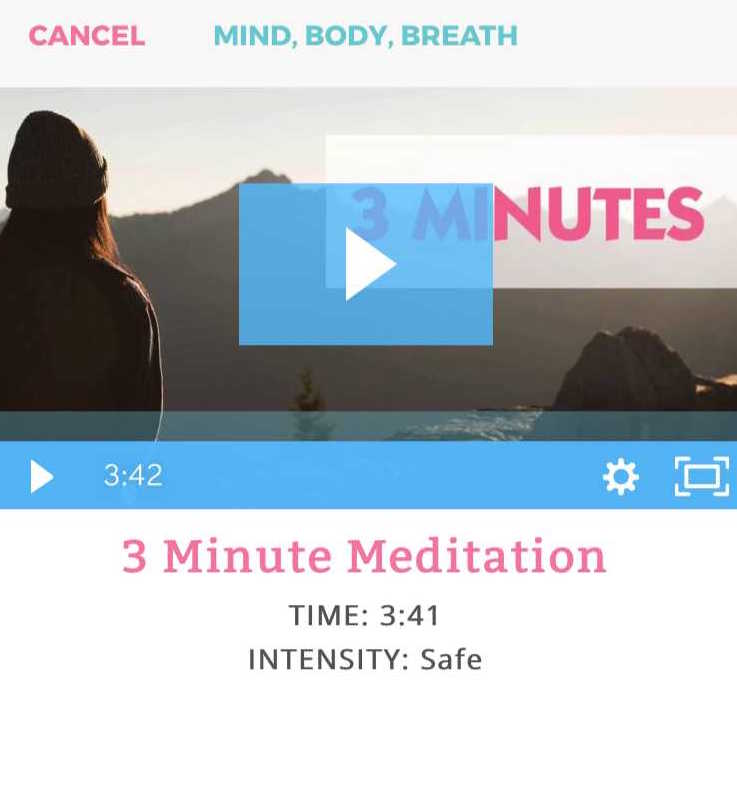 4. Rest
Make sure you get plenty of rest during this period – you'll need it for when the baby gets here! It's also a great way to unwind.
5. Get organised
You may be feeling stressed at the looming responsibility ahead of you or it may be a case of just getting mentally and physically prepared before your baby arrives.
6. Speak to your GP
If you are feeling overwhelmed or stressed, we recommend you speak with your GP or medical health care practitioner ASAP.
Get Support With The Healthy Mummy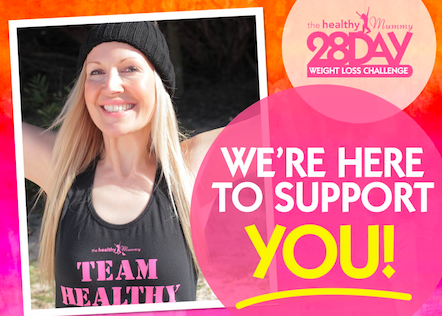 When women support each other incredible things happen.
The Healthy Mummy has a LARGE social footprint and offers mums access to online support groups. From a Pregnancy Support Group, to a New Mum's Support Group to even a Weight Loss Support Group…we have created judgement-free online forums to allow mums to connect with other mums to share advice, tips and tricks!
To find out MORE about our support groups or to join the other 100,000 mums in these groups, click HERE.
Try our Healthy Mummy Pregnancy Smoothie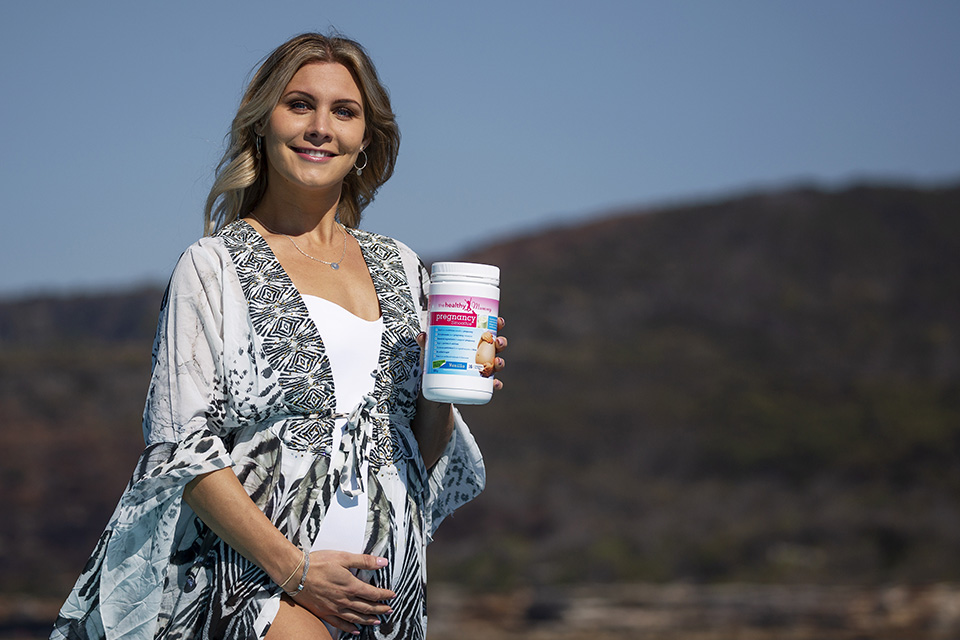 The Healthy Mummy Pregnancy Smoothie is designed to complement, not replace, your prenatal vitamin intake. Our nutritionists ensured that the vitamins and minerals in the smoothie are at a low level so there is no risk of doubling up on any pregnancy vitamins.
It is ideal as a high-protein, high-calcium snack in pregnancy. You can download the Pregnancy Smoothie Label here.
To purchase yours, click here.
*Please note that The Healthy Mummy Pregnancy range promotes healthy weight gain in pregnancy*