Pregnant women are not getting enough sleep, here's why
At a time when they should be getting as much sleep as possible, pregnant women are actually receiving three hours less sleep than the average person.
At a time when they should be getting as much shut-eye as possible, pregnant women are actually receiving three hours less than the average person, a new study has found.
The study conducted by Happy Beds found that expecting mamas are only getting on average five hours of sleep a night in the lead up to birth. The recommended amount of sleep is eight hours a night.

91% of pregnant women have a restless night sleep
2,000 parents in the U.K. were surveyed as part of the study to find out about their sleeping habits and it was found that 91% of expectant mums have a restless nights sleep.
Some of the reasons for an interrupted sleeping pattern may be the growing bump making it difficult for women to get some shut-eye.
63% of women reveal they can't get comfortable due to sore hips, nausea, heartburn or feeling too hot.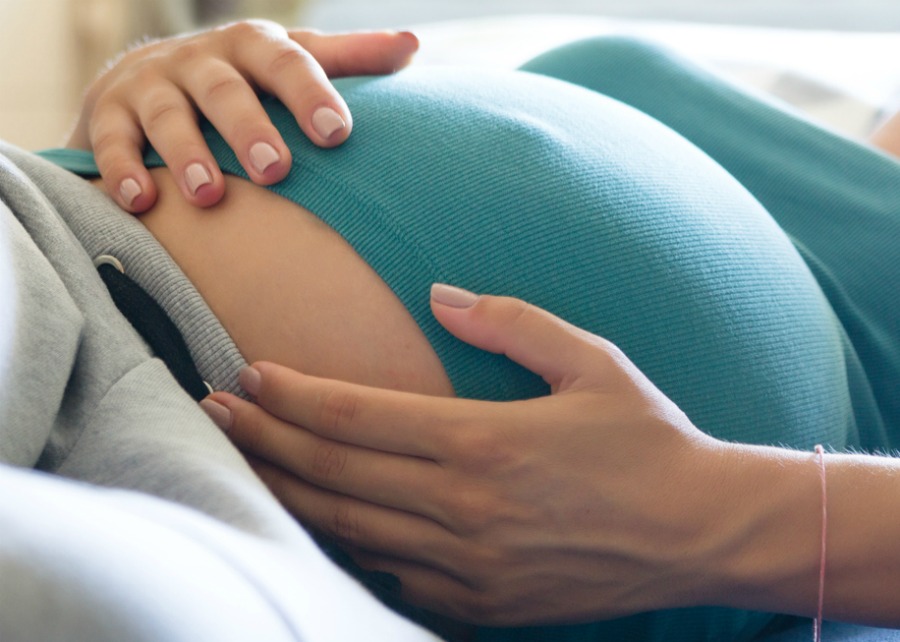 Snoring partners are to blame for keeping them awake
Meanwhile, 15% of mums blamed their snoring partners for keeping them awake. One-third of these women revealed their partners offer to sleep elsewhere while 35% say they offered massages.
What's more, three out of four mums revealed they struggle to get out of bed in the morning.
Sleep Specialist, Joy Richards, told OK! UK: "It's ironic that the time women need to sleep the most is a time when it's often the hardest.
"Trouble sleeping is something almost every pregnant woman goes through, for all kinds of reasons, from physical discomfort to worries on the mind.
"A bed or mattress that has been comfortable for many years can suddenly feel like the most uncomfortable place in the world, and it can leave women – and their partners – feeling helpless."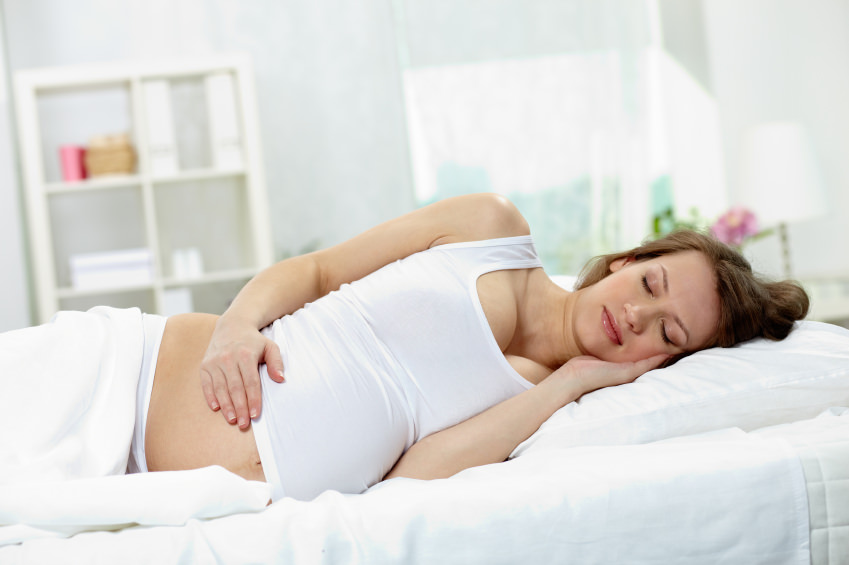 Tips for a better nights sleep
If you haven't already in pregnancy cut down on caffeine. If you enjoy your coffee try not to have it after 3pm. Caffeine is in lots of things we eat and drink including chocolate, cola, tea and some desserts like mud cake and tiramisu.
In pregnancy increasing fluids is recommended however if you find your sleeplessness is due to getting up to go to the toilet you may find limiting your fluid intake in the evening may help.
If you wake up suffering nausea you may find it helpful to eat bland snacks before you go to bed. Have some crackers by your bed that you can nibble on when you feel the pangs of nausea.
Reflux and heartburn are some of the main causes of sleeplessness in pregnancy. Avoid heavy meals, eating later at night, eating spicy meals or meals rich in onion, cabbage and other bloating foods. Also, try sleeping slightly elevated. Some women like to sleep in a recliner.
Pregnancy plans
Did you know you can also download our FREE Birth Plan and Healthy Pregnancy Eating and Exercise Guide? Get it here.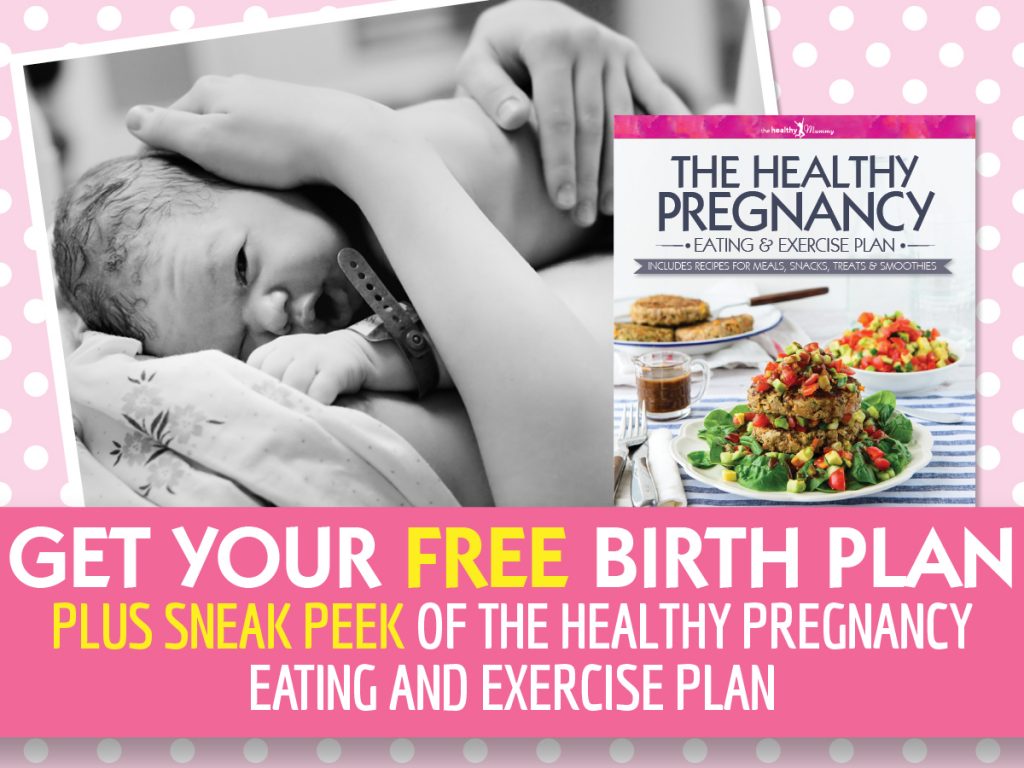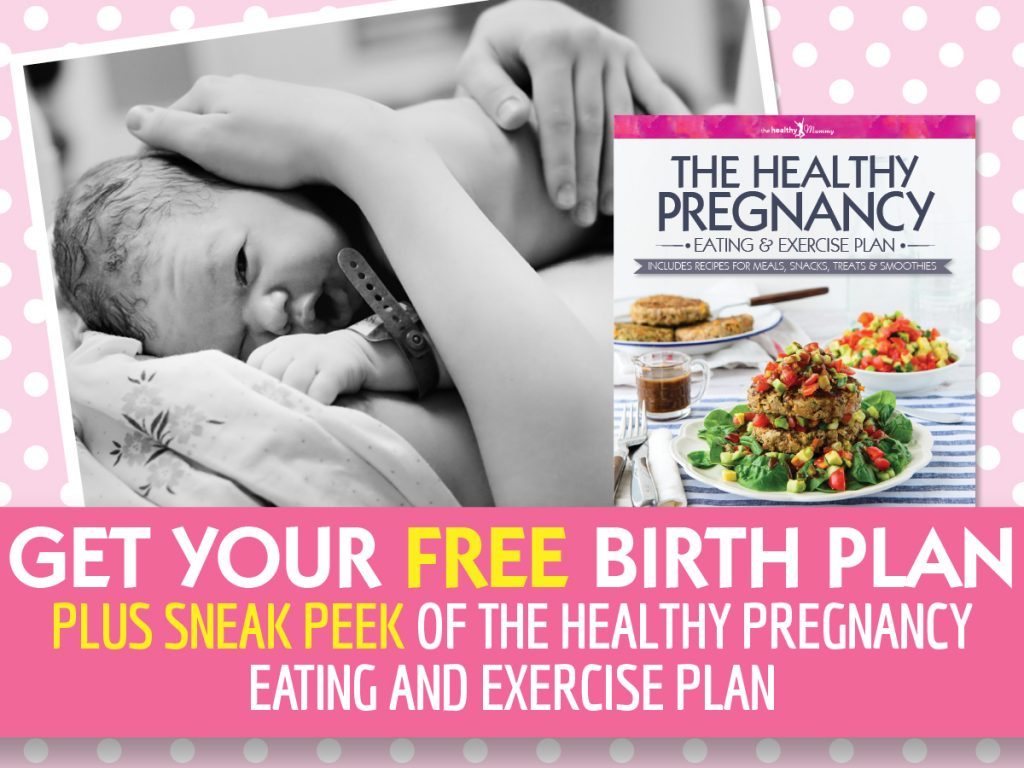 You should also check out The Healthy Mummy Healthy Pregnancy Eating & Exercise Plan.
This Plan has been created to take some of the confusion out of pregnancy, giving clear guidelines on how to stay in your best possible health: what to eat, how to move and how to tackle some of the challenges of pregnancy, such as cravings and nausea.