6 high protein savoury snacks to help build muscle
If you want to lose weight or build muscle, ensuring you have enough protein in your diet is essential.
Protein will fill you up, satisfy you, and keep you feeling fuller for longer. This is an unbeatable combo if you want to avoid overeating.
There are so many fabulous ways to enjoy protein rich snacks as part of your healthy eating plan.
There are many savoury options that you can prepare in advance to enjoy on busy days, why not try one of these six recipes?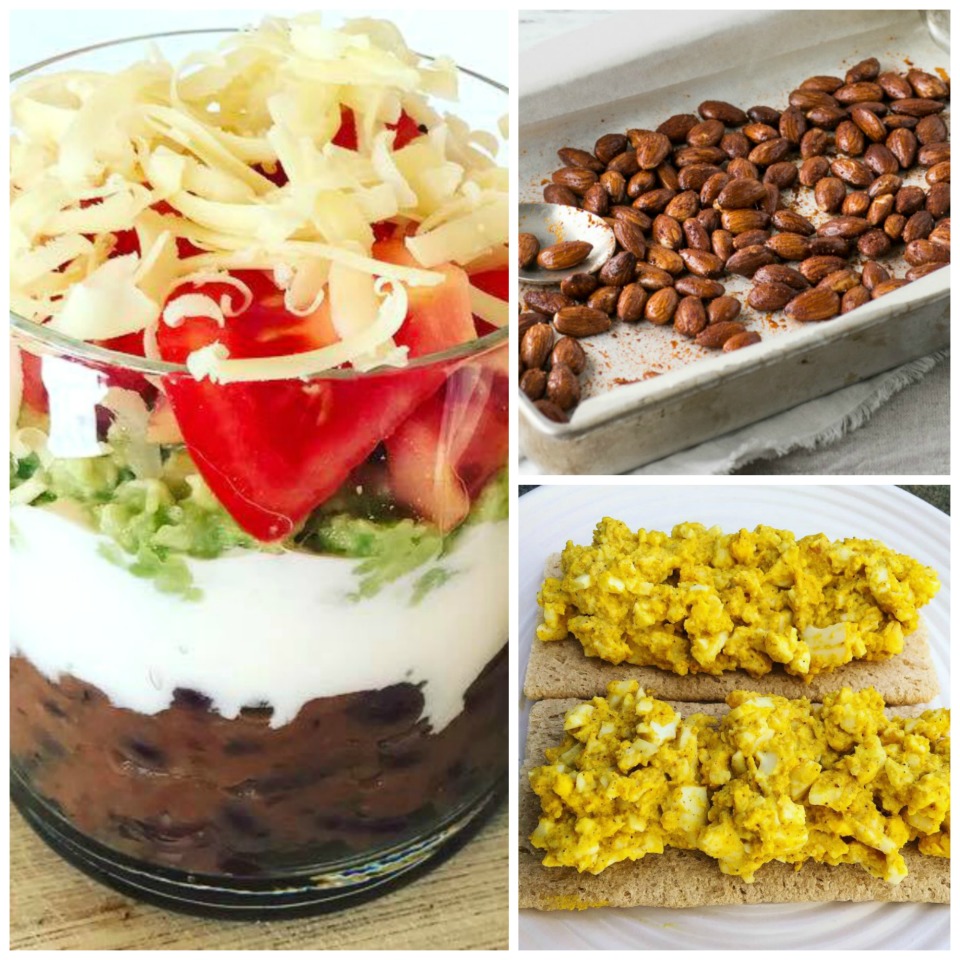 6 high protein savoury snacks to help build muscle
1. Roasted Chickpeas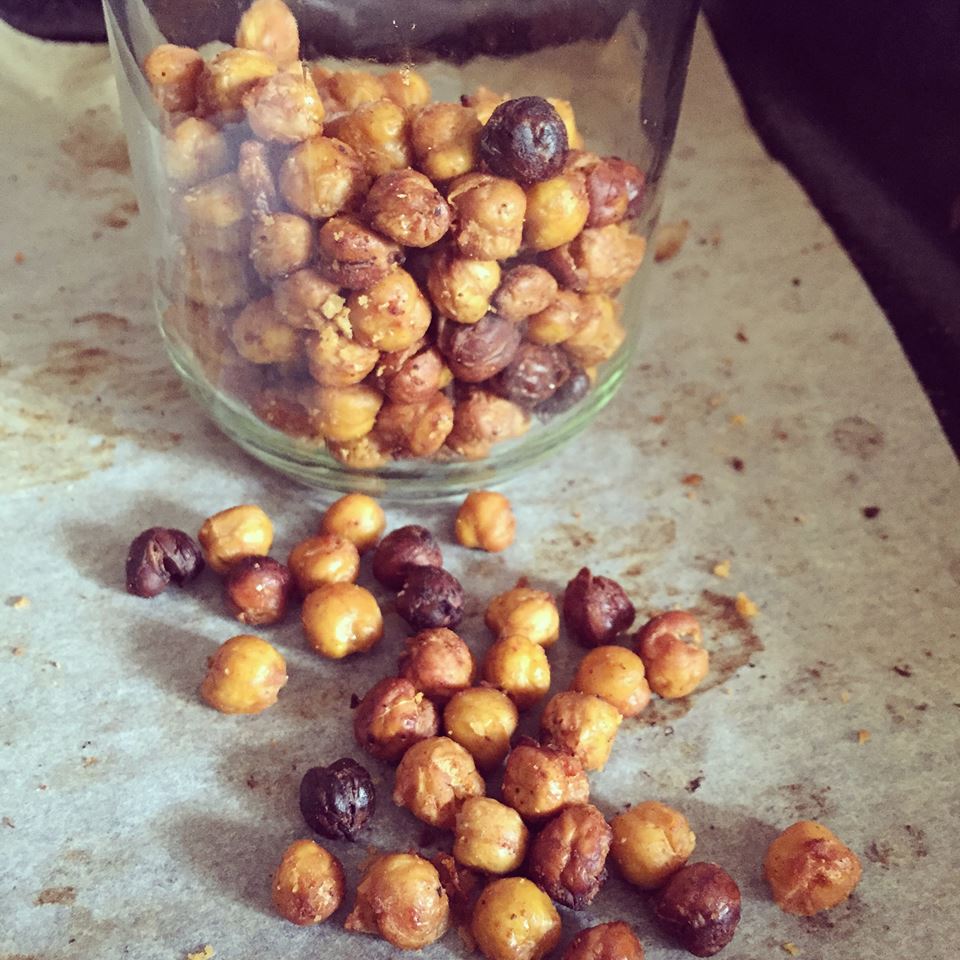 Chickpeas are legumes that are full of protein and fibre. This recipe from the 28 Day Weight Loss Challenge shows you how to turn them into a crispy treat that's great for a healthy snack.
2. Mini Frittata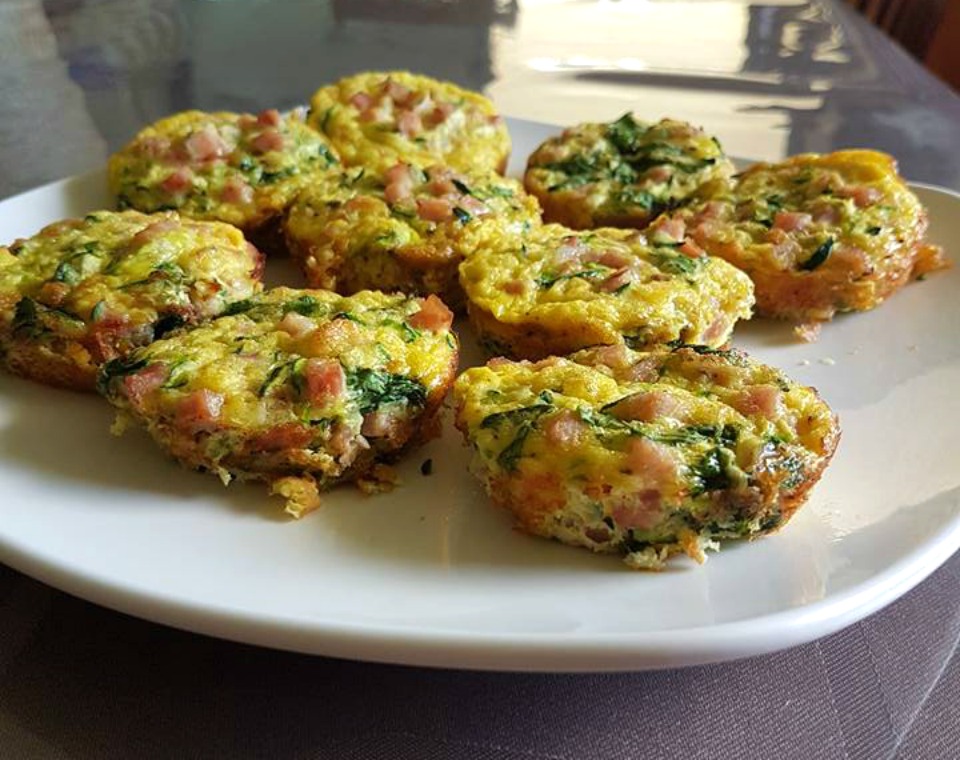 Here we have some tasty homemade mini Spinach Bacon and Zucchini Frittatas from 28 Day Weight Loss Challenge member Chloe Nowland.
Simply cook a chopped rasher of bacon until crisp, then add a grated zucchini to the pan with a handful of baby spinach. When the greens are wilted, remove from heat. Whisk 4 eggs with a dash of milk in a jug.
Spray 12 holes of a muffin tray with olive oil spray, then divide the bacon and veggies among each hole. Pour in the egg mixture and bake at 180C until puffed and golden.
Use whatever veggies you have to hand to make your own frittatas.
3. Mexican Layer Dip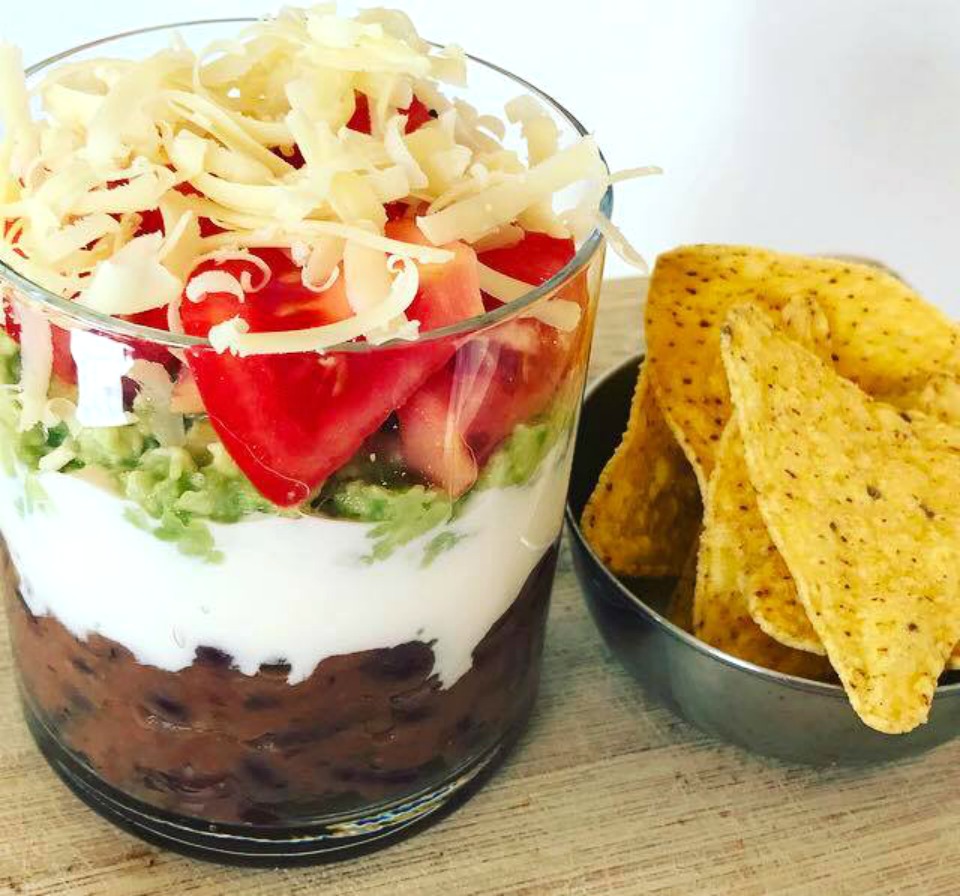 Black beans are a great way to get a protein hit. Keep a tin in the pantry so that you can easily make this dip anytime. This healthy dip tastes as good as it looks, and thanks to 28 Day Weight Loss Challenge member Janet Cook for sharing her photo with us.
4. Tamari Almonds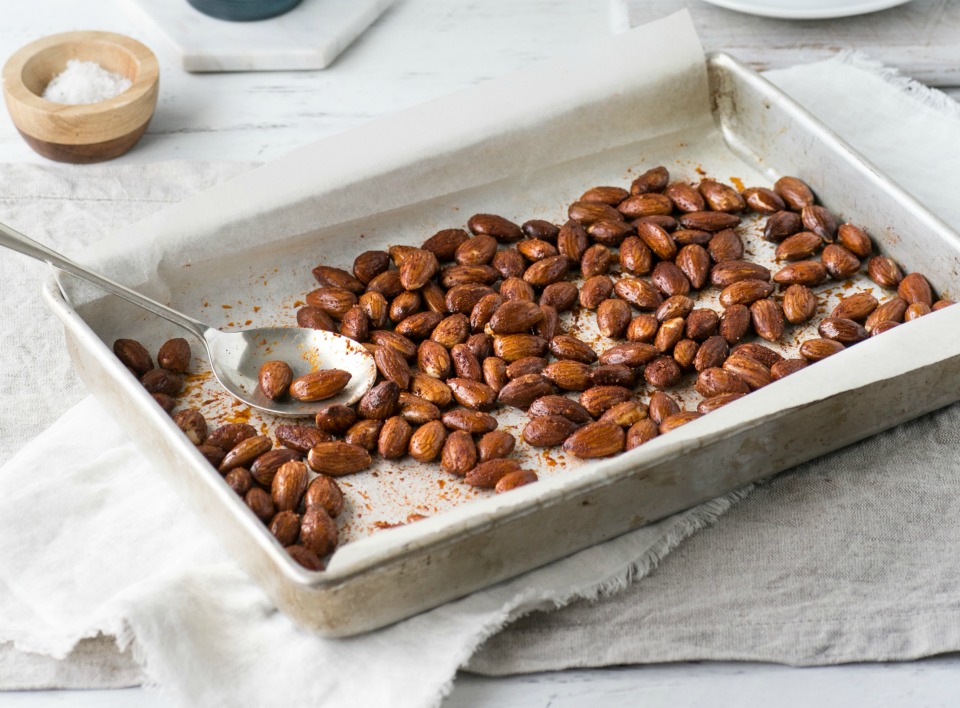 Mix 4 cup of almonds with a tablespoon of tamari sauce. Roast them in the oven for around 20 minutes for a yummy, moreish snack.
5. Curried Egg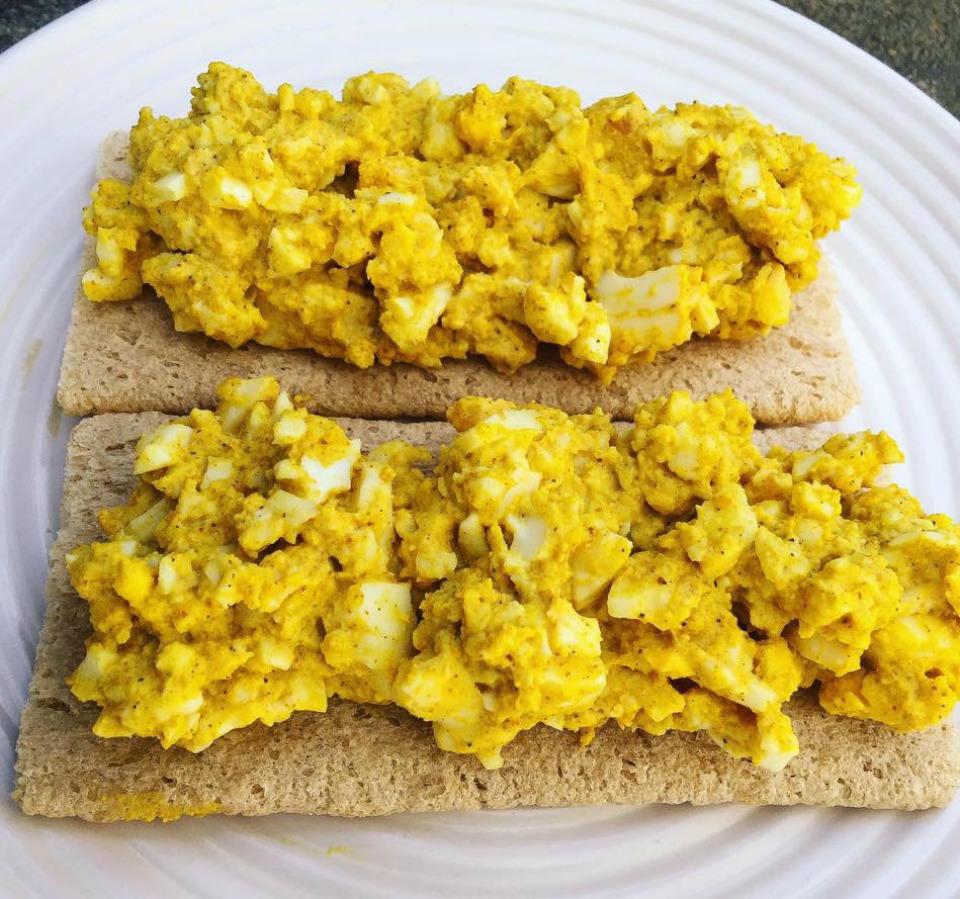 We know that egg is a high protein snack, but if you want something more than just a boiled egg try curried eggs instead. Take 1 boiled egg, and add 1/2 tsp curry powder, 1 tbsp Greek yoghurt and a pinch of salt.
Mash well and serve on top of crackers, crispbread, or on top of sticks of cucumber. Thanks to 28 Day Weight Loss Challenge member Ash for this great photo.
6. Tuna and Cannelini Bean Dip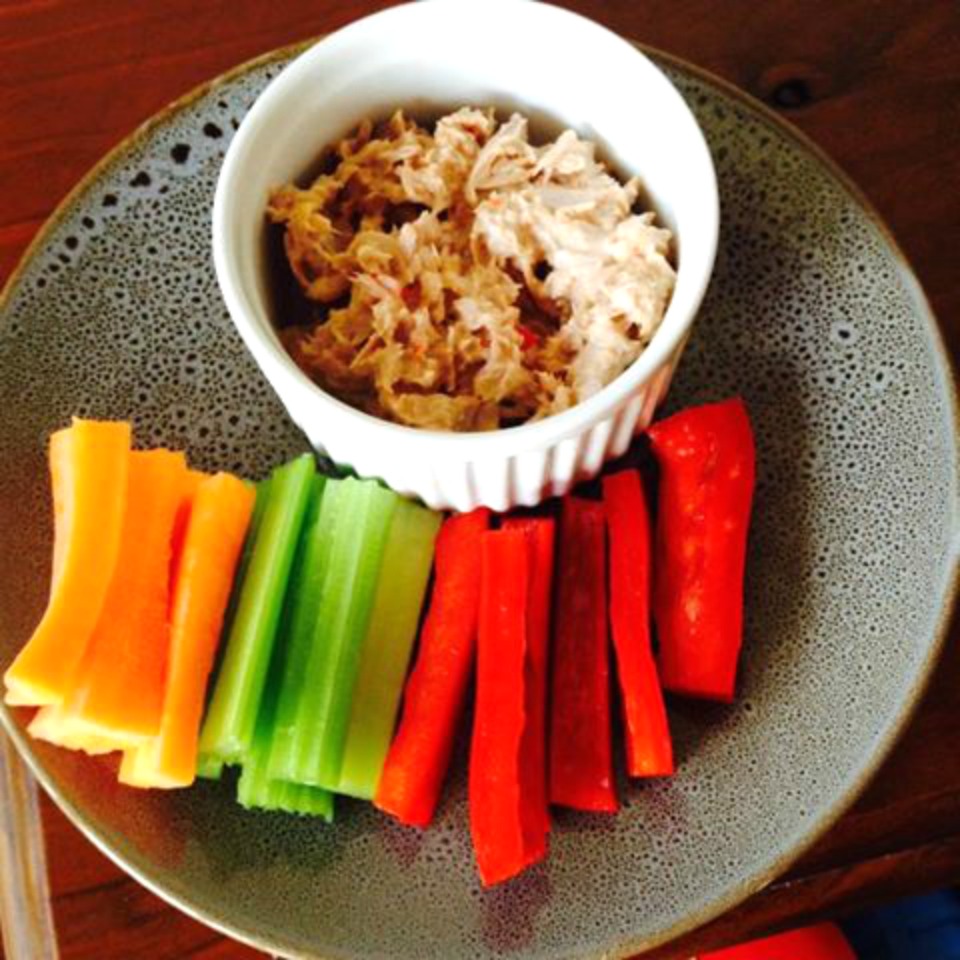 Tuna and beans together is a protein match made in heaven. This simple dip can be customised depending on your tastes – this photo from 28 Day Weight Loss Challenge member Kendal Arbon shows her adding some chilli flakes for some extra heat.