14 Ingredient Swaps That Prove Recipes Are Made To Be Broken!
Recipes are made to be broken. That is right, you read that on the Healthy Mummy.
The reason we say this is that often as a Mum, you will find you are mid cook and you realise you do not have an ingredient. We have all been there.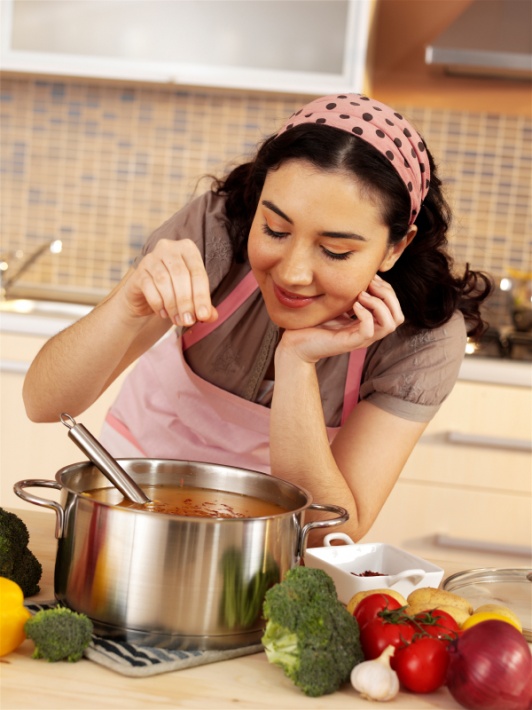 As learning to cook and cooking in general is a pathway to a healthy eating journey, it is important to feel relaxed and confident in the kitchen.
Today we are sharing some of our tips of ingredient swapping, just in case you run out in the kitchen.
Eggs are a common issue. You always think they are in the fridge but when you go to get one, they are not.
When baking, try chia seeds instead. 1 tablespoon of chia seeds with around 3 tablespoons of water well gelatinise in a minute in a cup. This will be worth one egg.
If you do not have chia seeds, even try 1/2 mushy banana or apple sauce. Go on, try it!.
No butter: try oil.
If you are baking try a veggie oil but if it is for a muesli bar or non cooked slice of some sort, try coconut oil. For non cooked things it is the firmness and texture of the butter you might be after.
No self raising flour: use plain with some baking soda or even a pinch of bicarbonate side. Self raising flour often has a combination of these ingredients in it already. You can add 1 teaspoon of baking powder to 2 cups of plain flour.
No white flour, try whole meal. It is best to add additional baking powder or bicarbonate soda to it as well as the fibre in the wholemeal flour will be a denser finish.
No milk for a cake, try juice. You might actually swap this out for good long term as it is DELICIOUS!!! Orange juice or lemon juice are a perfect combination in a chocolate cake.
No almonds, try a different nut like macadamia or walnuts.
 
No pinenuts for pesto try macadmaia or almonds. Make sure you either roast them or pan fry them before you blend them as they are bigger almonds and harder to break down. The heat will soften them slightly.
No premade breadcrumbs but have some bread. Try toasting some actual bread and blending it in the mix master or roast it in the oven at 120 degrees celicus for 10 minutes. If you are making crumbed chicken or fish you could also use ground nuts or cornflakes! Yummy!
Don't have sour cream, try plain or Greek yoghurt.
Don't have buttermilk, try milk with some lemon.
Don't have parsley, try coriander.
Don't have lemons, try limes or oranges.
Don't have soya sauce, try a stock or oyster sauce.
No tomato passata, try canned tomatoes blended and with a little water.
If you are ready to lose weight then The Healthy Mummy plans offer a healthy and safe exercise and diet plans that are safe if you are breastfeeding and you can use code LOYALTY for a 10% DISCOUNT at the checkout.
Plus we have Cookbooks, Calorie Bibles, Exercise DVD's, Meal Replacement Smoothies and Our 28 Day Plan in our shop.