Delicious Chocolate Truffles Only 30 Calories Each
This Chocolate Truffles Recipe can be very difficult to avoid.  So if you're following our 28 Day Weight Loss Challenge we say "Don't avoid it!
While most diets take a "don't even think about it" approach to chocolate, we feel a healthy, sustainable lifestyle is all about balance, moderation and healthy swaps.
You can decorate these with desiccated coconut, cacao, raw buckwheat or even our yummy Super Greens for a fruity twist!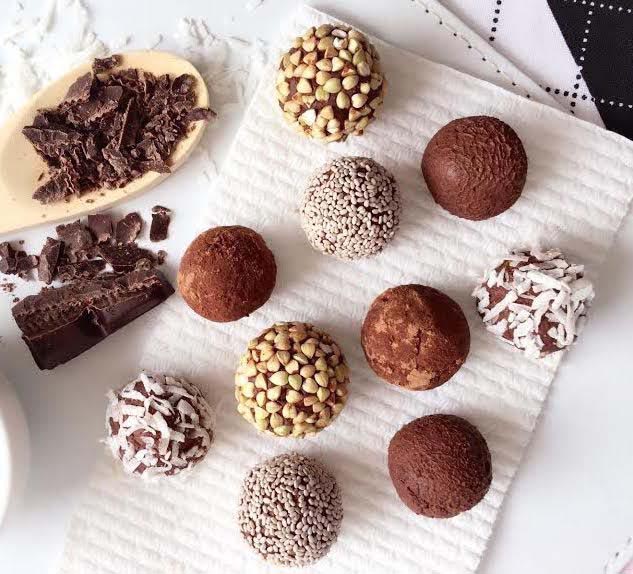 Dark chocolate has half the sugar, four times the fibre and nearly four times the magnesium of milk chocolate. It also boasts more potassium, more immune supporting zinc and less cholesterol than milk chocolate. More than enough reasons to join the dark side!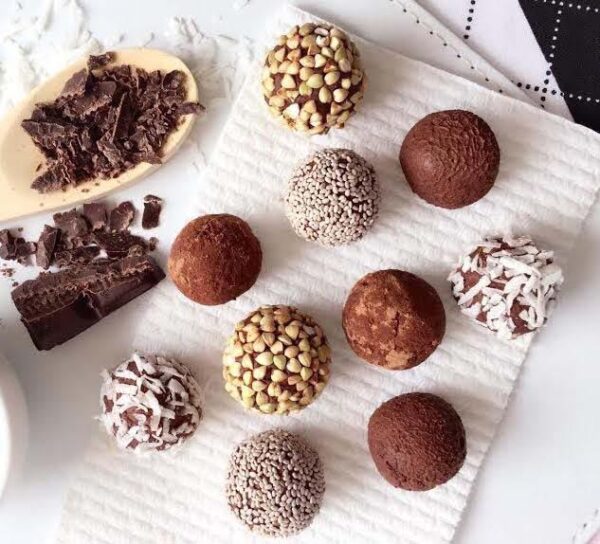 ½

cup

plain Greek yoghurt

150

g

dark chocolate

I use 70% cacao

Various coatings

optional
½

cup

plain Greek yoghurt

150

g

dark chocolate

I use 70% cacao

Various coatings

optional
Melt chocolate of a low heat using your preferred method.

Stir chocolate into yoghurt and blend well.

Pop in fridge to set for 1 hour

Remove from the fridge, take teaspoon size amount of mixture and roll into balls. You will need to work fast at this stage, as the mixture will begin to soften quickly due to the heat in your hands.

Place onto baking paper and keep stored in the fridge.

If you choose to coat the truffles, now is the time. We used a variety of different coatings including cacao, coconut, chia seeds and raw buckwheat.

These taste best if consumed within a few days.

Please note - the calorie count does not include various coatings.
Calories: 30 calories each (excluding coatings)
Tired of wondering what to cook?
Now you can easily meal plan with our personalised plans & over 6,000 family & budget friendly recipes catering to a wide range of dietary requirements.

The Healthy Mummy is a holistic program to nourish your body with nutritious food and help you stay active in your busy, everyday life. Yours and your families well being should be a priority so let us take the hassle out of it.

Unlock the key to sustainable life changes that will leave you feeling your absolute best.