Healthy "Nutella" Bliss Balls
Get the delicious recipe for our Nutella Bliss Balls that make the perfect snack - just 120 calories per serve!
Low-calorie yummy snacks can be hard to come by! Luckily we have a huge supply of recipes like this in The Healthy Mummy App.
These Nutella bliss balls are surprisingly filling and the perfect yummy snack when you are craving something sweet but don't want to blow all your calories! They taste just like a mouthful of dreamy Nutella (but without all the sugar).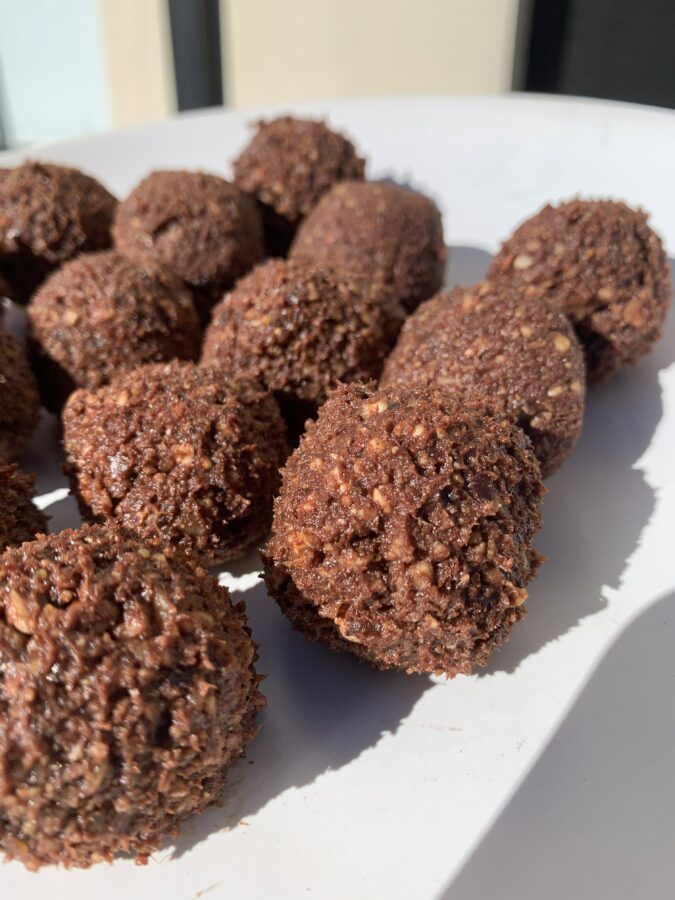 They are super easy to make with just a handful of ingredients, including delicious hazelnuts. These yummy little nuts are full of nutrients including vitamins, minerals, antioxidant compounds and healthy fats so they make a great addition to any snack.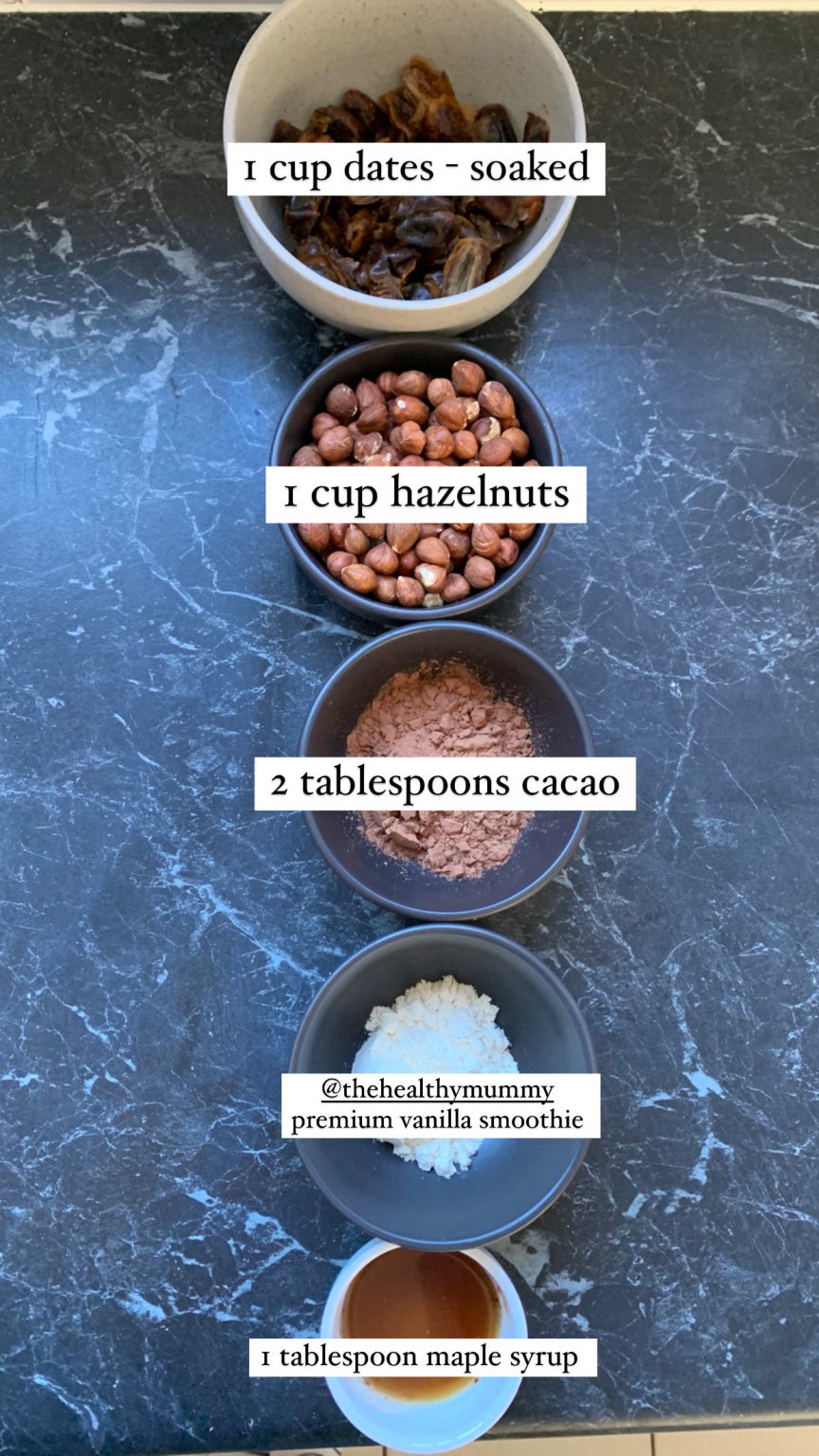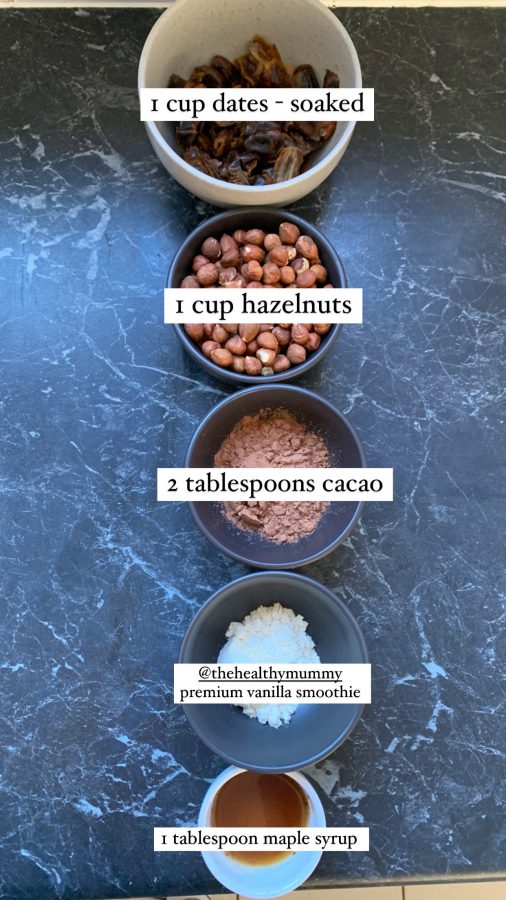 Let your food processor do all the work with this recipe! Just throw in your soaked dates, hazelnuts, cacao powder, Chocolate Smoothie mix and maple syrup and blend together until all mixed up. Add a little water if need be to loosen the mixture.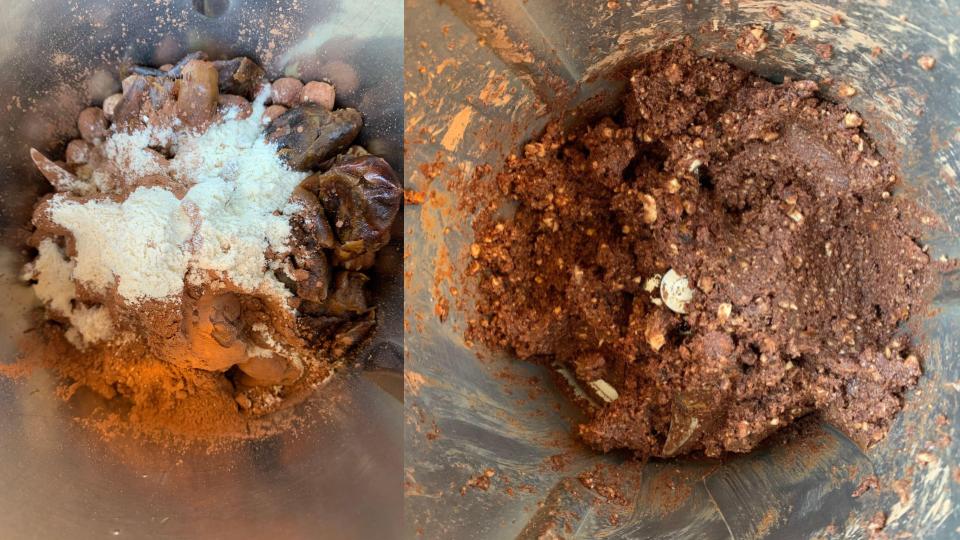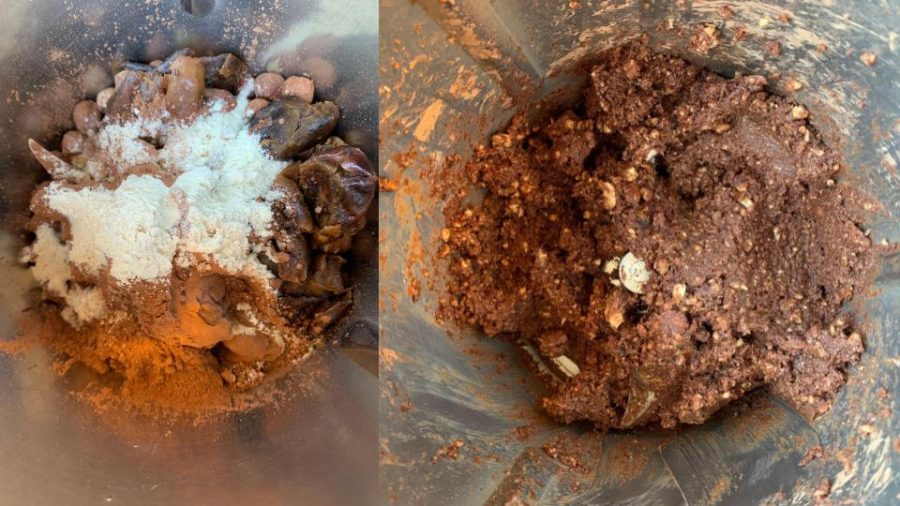 Roll the mixture into 14 balls and that's it! Job done.
These will be your new go-to snack on the run. Give them a go!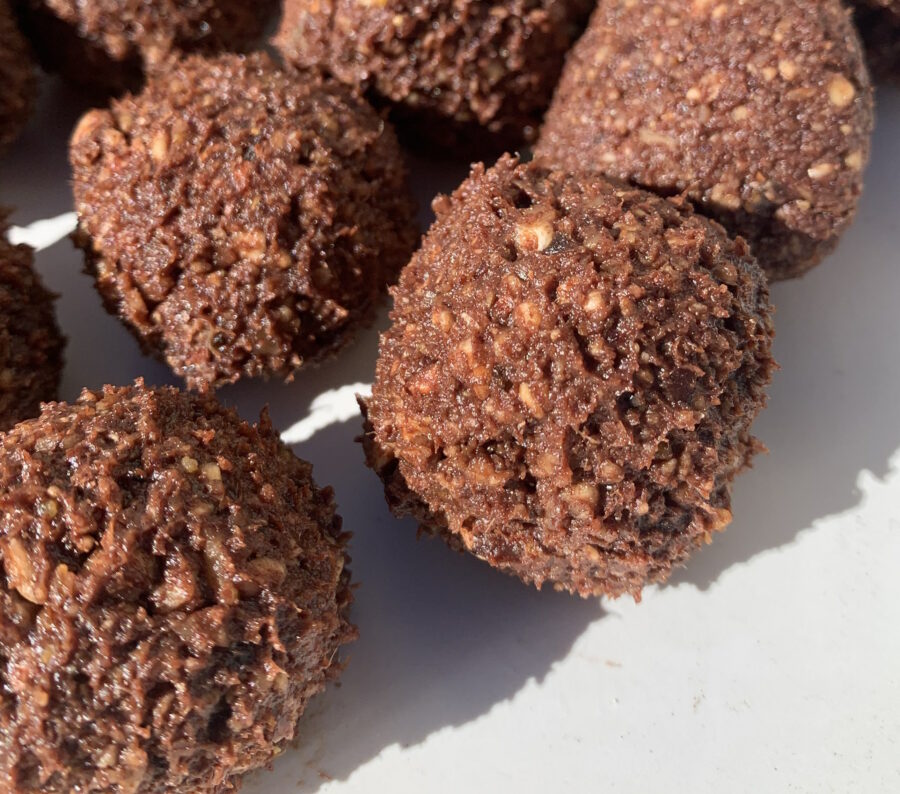 Top Tips for making Nutella Bliss Ball
Use any smoothie flavour of your choice.
You can also make it without the smoothie mix if you wish.
It is easier to make the bliss ball mix less dry if needed, rather than salvage it from being too wet – so squeeze out the dates after soaking and keep some of the juice in case you need to add it.
To make the bliss balls chunky with 'bits' in them, mix everything together all in one go.
To make the bliss balls smooth – mix the hazelnuts and dry ingredients on their own first before adding the dates.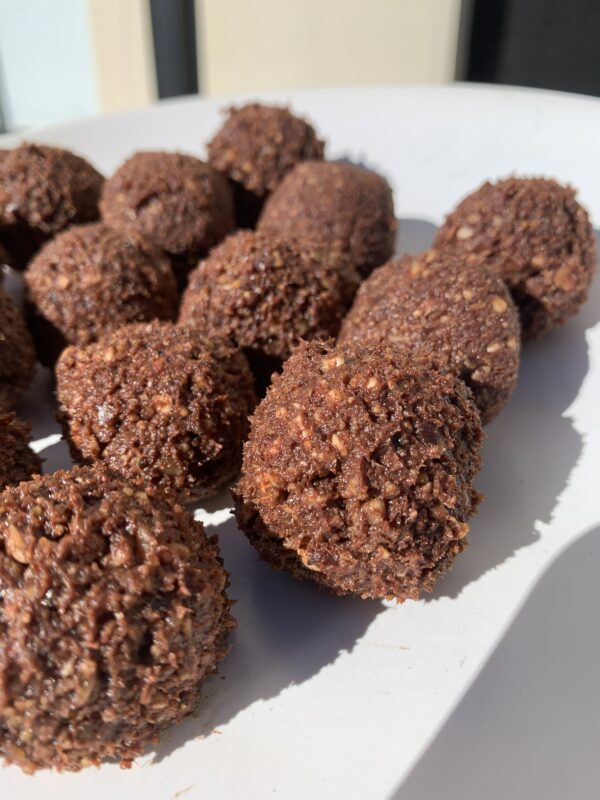 1

cup

pitted dates

1

cup

hazelnuts

2

tbsp

cacao

1

tbsp

Choc Healthy Mummy Smoothie Mix

1

tbsp

pure maple syrup
1

cup

pitted dates

1

cup

hazelnuts

2

tbsp

cacao

1

tbsp

Choc Healthy Mummy Smoothie Mix

1

tbsp

pure maple syrup
Process all ingredients together in a food processor, add a touch of water if you need to.

Then use a little more than a teaspoon of mix and roll into 14 balls. 1 ball is 1 serve.

Store leftovers in the fridge in an airtight container for up to a week or freeze for up to a month.
120 calories for each ball
See how easy they are to make here!
Tired of wondering what to cook?
Now you can easily meal plan with our personalised plans & over 6,000 family & budget friendly recipes catering to a wide range of dietary requirements.

The Healthy Mummy is a holistic program to nourish your body with nutritious food and help you stay active in your busy, everyday life. Yours and your families well being should be a priority so let us take the hassle out of it.

Unlock the key to sustainable life changes that will leave you feeling your absolute best.