Homemade healthy 'Shapes' biscuits recipe with only 4 ingredients!
A simple, budget-friendly & healthy 'Shapes' Biscuits Recipe that's perfect for the whole family. Find out how to make your favourite snacks at home.
If you've ever looked at the ingredients on a packet of savoury biscuits, you might be surprised to find that it's a rather long list. Sugar, milk solids, yeast extract, MSG, baking powder, colours and maltodextrin. It's not exactly, natural…
Compare that to the ingredients for these Homemade Healthy 'Shapes' Biscuits, and you'll see why our 28 Day Weight Loss Challenge member Cassie Lee's recipe is a lot better for you!
The kids will love them in their lunchboxes. These savoury biscuits are perfect for dunking into your homemade hummus or tzatziki. Or serve them with a fruit and cheese platter when you're entertaining.
With such simple ingredients that you probably already have at home, they're a great budget-friendly option coming in at only 7c per serve!
That's $2.90 per batch, beating the average supermarket price for many store-bought savoury biscuits. A regular Shapes packet can set you back $3.30. Here's how to make Cassie's Homemade Healthy 'Shapes' Biscuits…!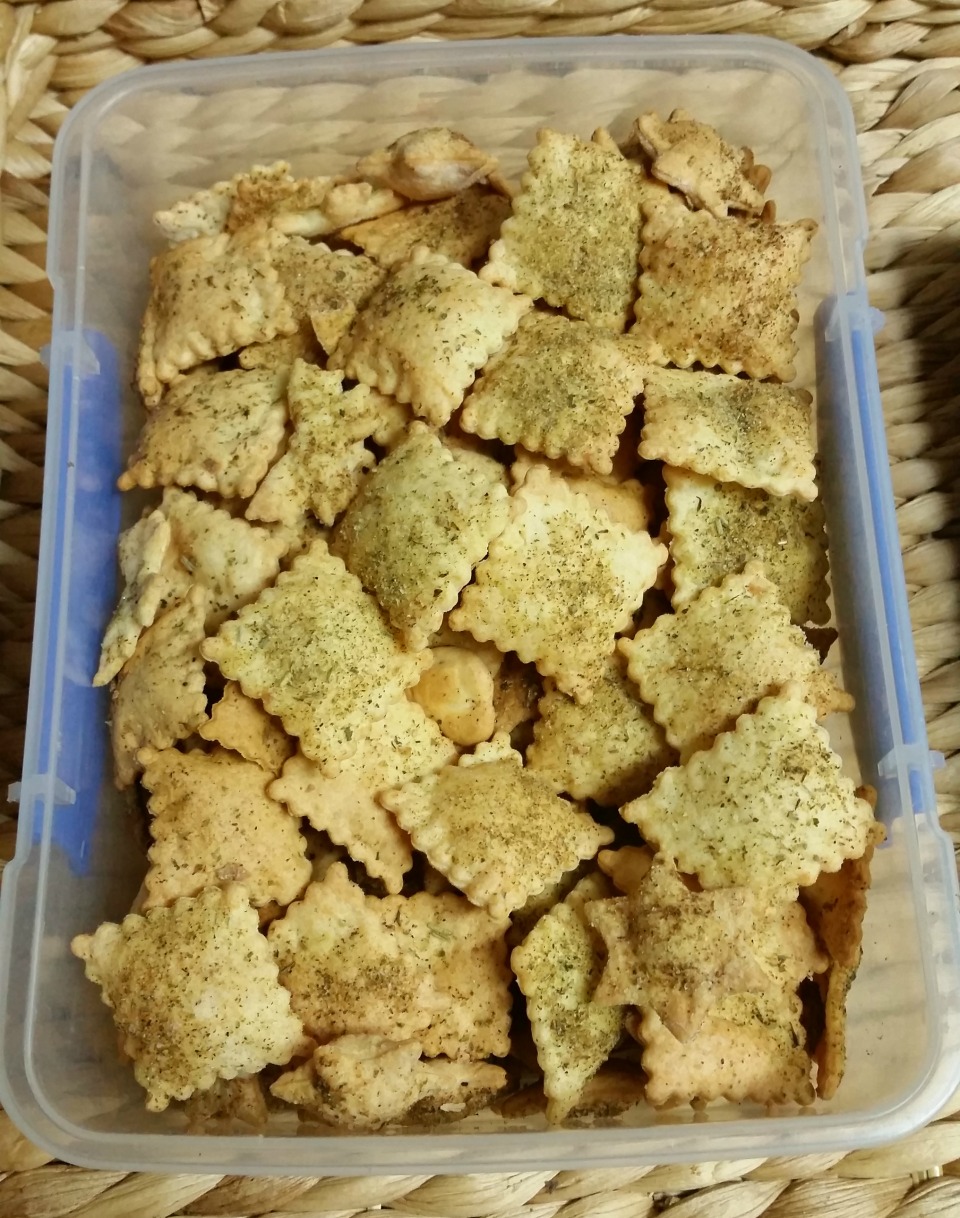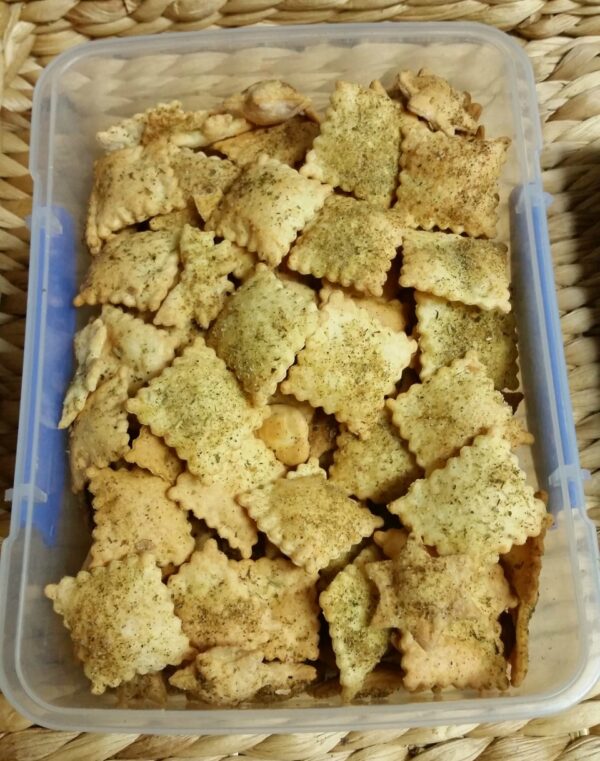 2

cups

plain flour

1/2

cup

cheese

grated

Ice cold water

as needed

Olive oil spray

Seasoning/spices to taste
2

cups

plain flour

1/2

cup

cheese

grated

Ice cold water

as needed

Olive oil spray

Seasoning/spices to taste
Preheat the oven to 180C and line two baking trays with baking paper.

Blitz the cheese in a food processor until its crumbly.

Add the flour and blitz again until well mixed.

Add the water very slowly, whilst continuing to blitz the mix until it starts to come together and form a dough.

Remove dough from processor and bring it together by hand into a ball. Knead for two minutes. Divide into four pieces, so that it is easier to work with.

Roll each quarter of the dough out on a floured surface as thin as you can get it, cut your desired shapes using cookie cutters and place them on the lined baking trays.

Spray the biscuits with olive oil and add your dried seasoning of choice (for instance mixed herbs, onion powder, sea salt and garlic pepper)

Bake on 180 for 8-10 minutes or until lightly golden.

Allow to cool on the tray before storing in an airtight container in the pantry.

Makes approximately 40 biscuits depending on the size and thickness you choose.
Approximately 29 calories per biscuit.
If you love dip, our 28 Day Weight Loss Challenge has stacks of healthy recipes for homemade dips such as our Whipped Butter Bean Dip, Beetroot and Feta Dip, or Spinach and Artichoke Dip.