Homemade marshmallow Easter eggs – just 53 calories!
WOW! 28 Day Weight Loss Challenge member Eleanor Hannah has been cooking up a storm in preparation for Easter.
Eleanor says, "From my experience over the last 4 years I have learnt to swap and change ingredients to make recipes a little healthier.
"I have 4 kids and they all LOVED these!"
At just 53 calories each, these homemade goodies are a far cry from the Cadbury Marshmallow Eggs that pack a whopping 92 calories and 3.5 tsp sugar into each egg.
Why not make them for your family?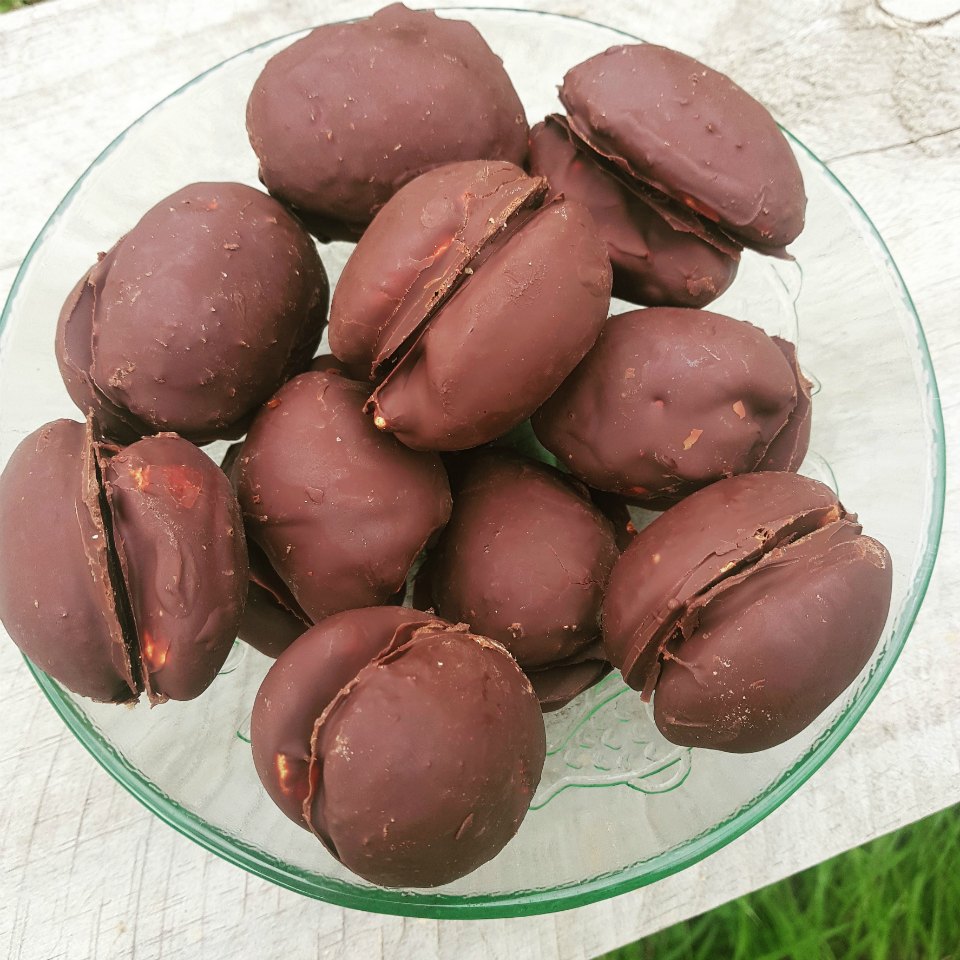 3

tbsp

gelatine

1

cup

cold water

1.5

cups

hot water

1

cup

honey or maple syrup

1/4

tsp

rock salt

1

tsp

vanilla essence

Food colouring

optional
200

grams

dark chocolate (70% cocoa)

plus extra chocolate to stick eggs together (optional)

3

tbsp

coconut oil

melted
3

tbsp

gelatine

1

cup

cold water

1.5

cups

hot water

1

cup

honey or maple syrup

1/4

tsp

rock salt

1

tsp

vanilla essence

Food colouring

optional

200

grams

dark chocolate (70% cocoa)

plus extra chocolate to stick eggs together (optional)

3

tbsp

coconut oil

melted
First add the gelatine and 1 cup cold water to a small bowl stir to combine and set aside.

Then in a pan over low heat, add 1.5 cups hot water, the honey or maple syrup, and 1/4 tsp rock salt.

Stir gently until it reaches 240C (use a candy thermometer) or the soft ball stage, then remove from heat. To test the soft ball stage, get a teaspoon and drip some mixture into a glass of cold water - the drip should form a soft ball in your fingers.

If the mixture is not removed from the heat in time and the mixture gets too hot the marshmallows just wont be as fluffy and will be denser.

Remove from heat and set aside.

Use a hand mixer or stand mixer with a whisk attachment to very slowly begin to break up the gelatine mix.

Very slowly add the honey/syrup mix, then turn the mixer to high.

Add a few drops of food colouring if desired, and the vanilla essence.

Whip for 5-10 mins until the marshmallow is thick.

In a baking dish filled with flour make egg shaped dips in the flour – use a spoon or an actual egg to get your egg shaped moulds ready.

Fill the dips with marshmallow mixture, and then place in the fridge to set for an hour.

Carefully pull them out and place into a container in the freezer until cold.

When ready, gently melt the chocolate in a glass bowl over a small saucepan of simmering water, and then add the coconut oil. Mix well.

Dip the egg halves into the chocolate and put on a tray lined with baking paper.

Once set you can join the halves together with a bit more melted chocolate, or just serve half an egg (and eat more of them!).
Makes around 50 full eggs or 100 halves, depending on how big you make them.
53 calories per full egg
27 calories per half egg
10 top tips to stay on track this Easter
Easter can be one of those times during the year we can fall 'off track' a little. The most important thing to remember is, if you are celebrating Easter, that it is just one day out of the whole entire year and if you are wanting to eat chocolate, enjoy it!
1. Buy non-chocolate gifts
Avoid temptation! If you have friends and family asking to buy gifts for your children, offer some non-chocolate ideas: Arts and craft, pyjamas, bath bombs/bubble bath, books, vouchers, puzzles or games.
2. Make healthier alternatives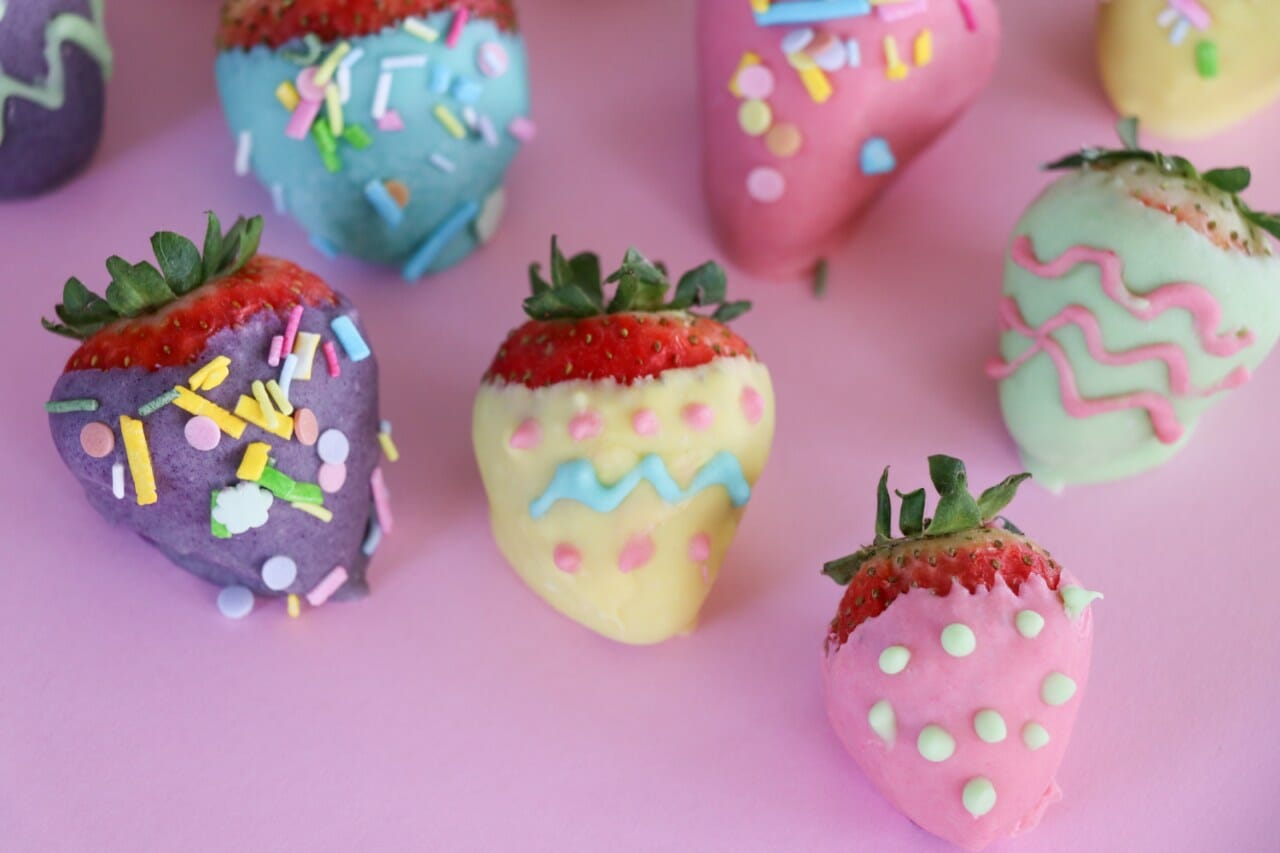 If you are entertaining see our Healthy Mummy Easter Ebook filled with healthier recipe ideas.
3. Use plastic eggs instead of chocolate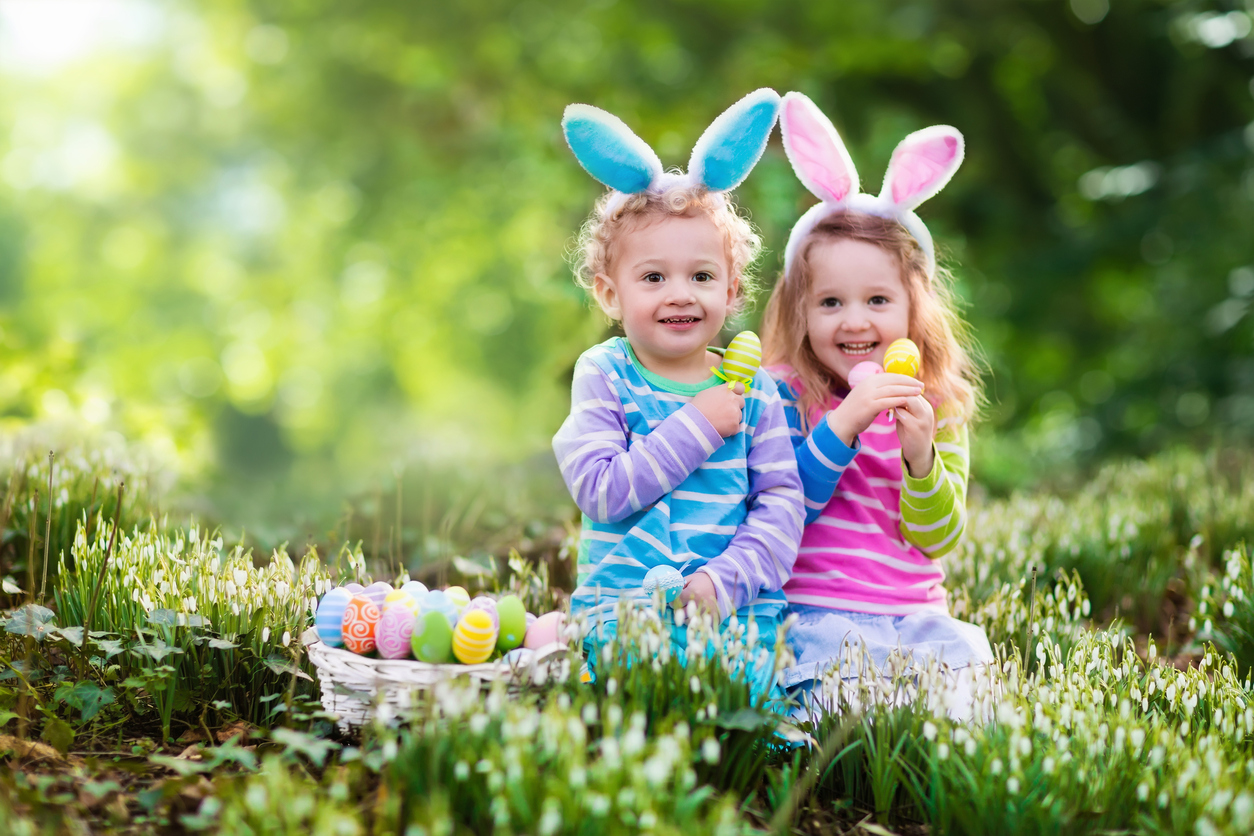 Try choosing smaller chocolates or hollow eggs for easter hunts. The kids (and adults) will still see and collect lots of colourful eggs without having excess left over after Easter.
We love reusable plastic egg shaped containers that you can fill. You can find these in most supermarkets and these are great for egg hunts and gifts. You can fill them with anything you like, small toys, lollies/chocolate or treats of your choosing or even clues for an egg hunt.
4. Melt down leftover chocolate instead of eating it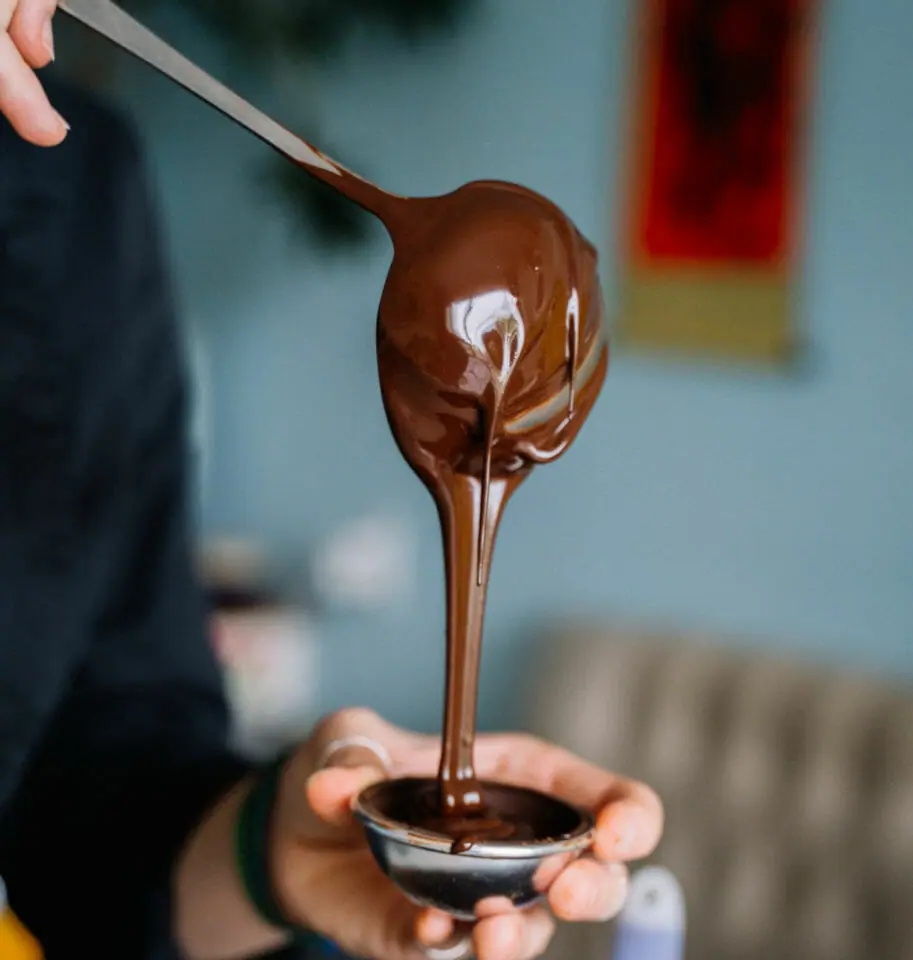 If you find you have excess chocolates left over at the end of Easter and wish to avoid temptation, try chopping, melting or crushing your chocolates into one of our recipes, such as the Wholemeal Choc Chip Muffins and Peanut Bubble Crunch.
You can also freeze leftover chocolates so they are 'out of sight' but still available for a sweet treat when you choose.
5. Choose dark chocolate over light chocolate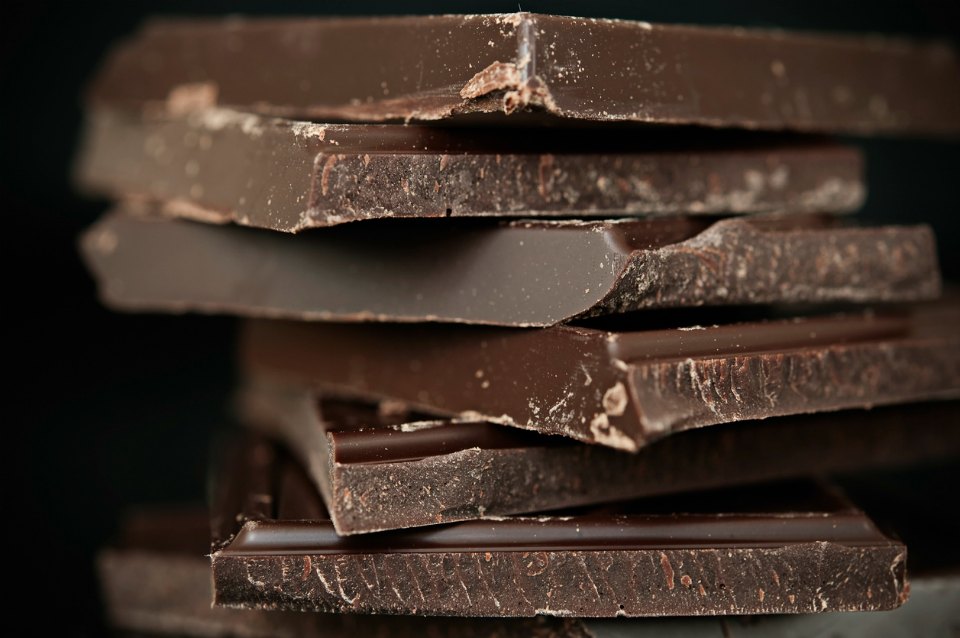 Choose dark chocolate where you can. Dark chocolate can offer a lower calorie, lower sugar option whilst still enjoying the chocolate flavour.
6. Avoid filled and flavoured chocolate eggs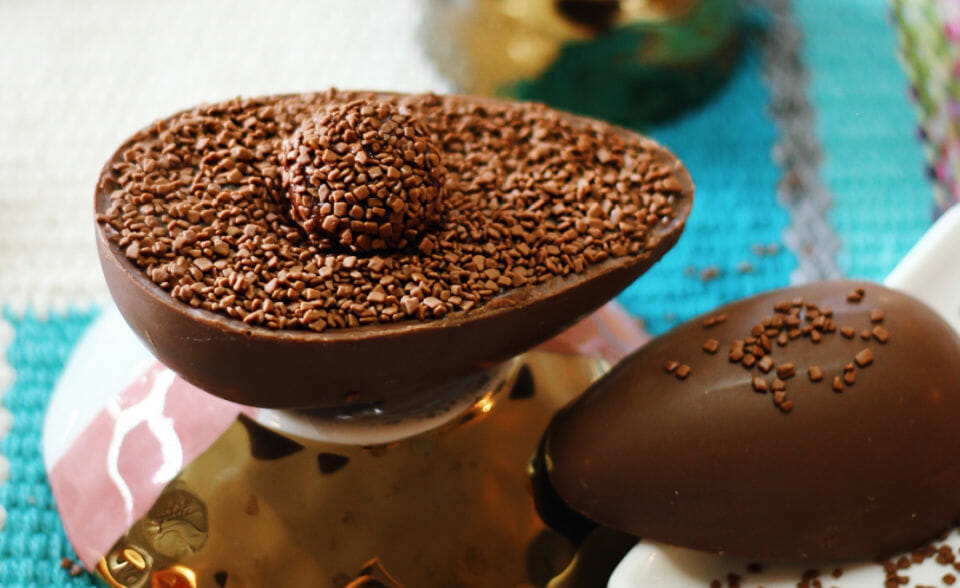 Instead, utilise plain chocolate varieties if you are being cautious of your chocolate and calorie intake over Easter.
7. Eat before heading to your family gatherings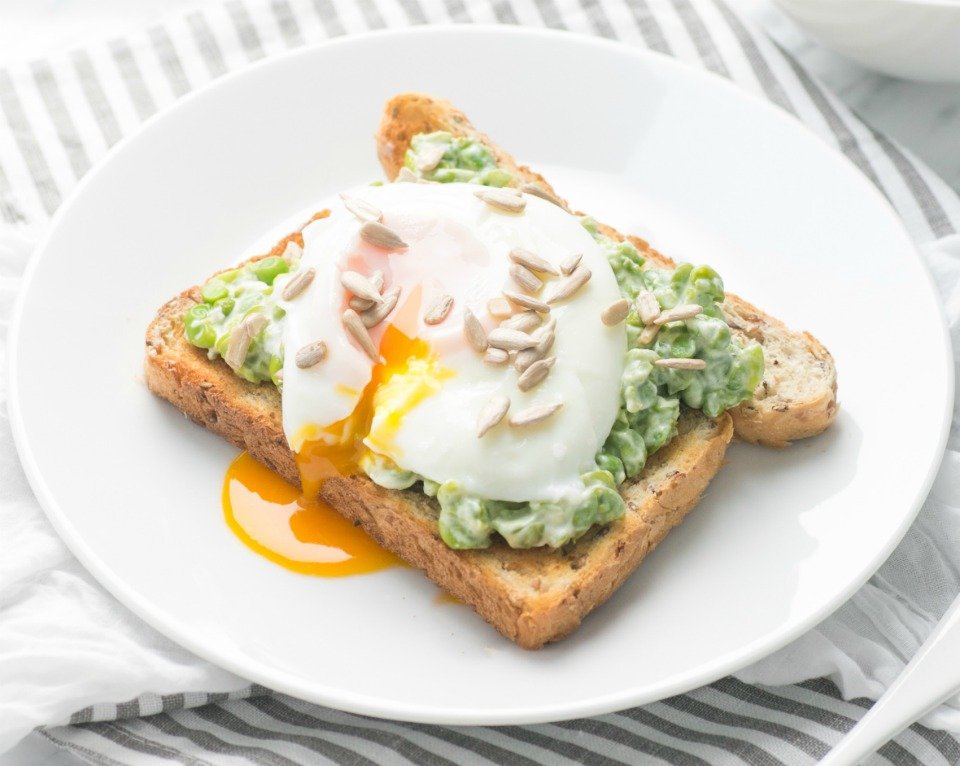 Eating breakfast or a snack with a source of protein before you head to your Easter get togethers can help you make more mindful choices rather than arriving hungry.
8. Be mindful of your serving sizes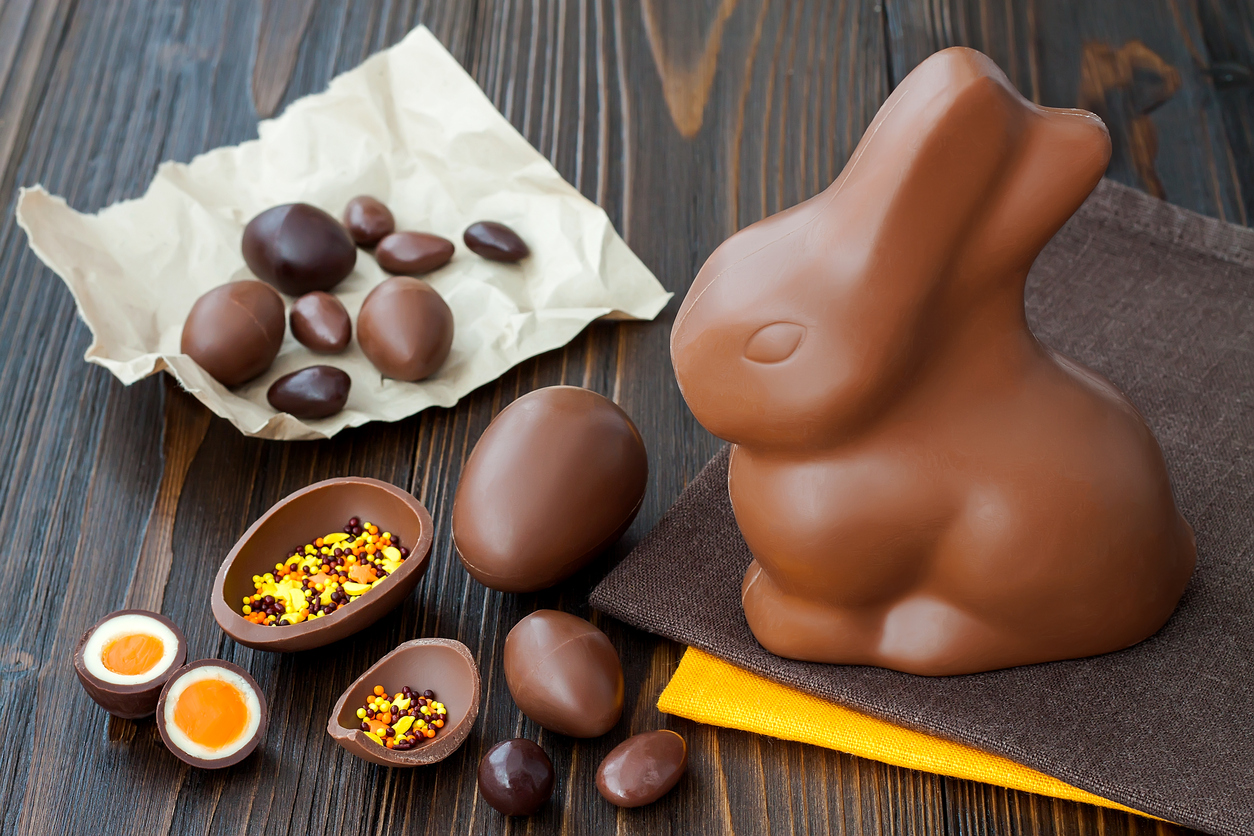 If you are watching your calorie intake over Easter, think about how much you're putting on your plate. Often Big chocolate bunnies and eggs can be a family serving. Look at the labels and make an informed decision.
9. Get moving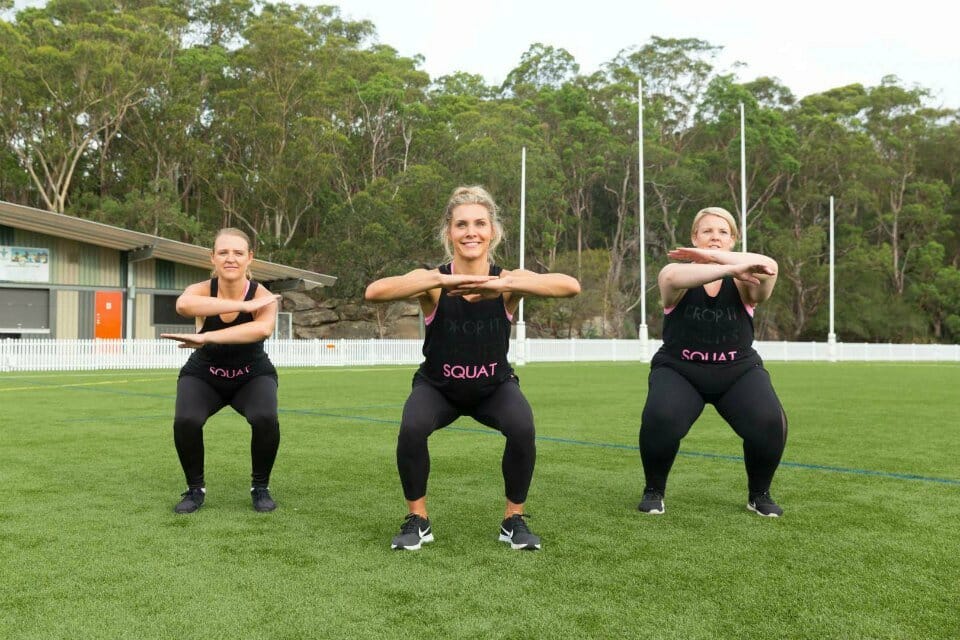 Keep active with the family and make it fun. Often Easter means some businesses are closed so your whole family might get the chance to spend some extra time together so make the most of it! A family walk, a game of sport in the backyard, a trip to the beach, a play at the park can be great ways to move your body without it seeming like a chore.
10. Drink lots of water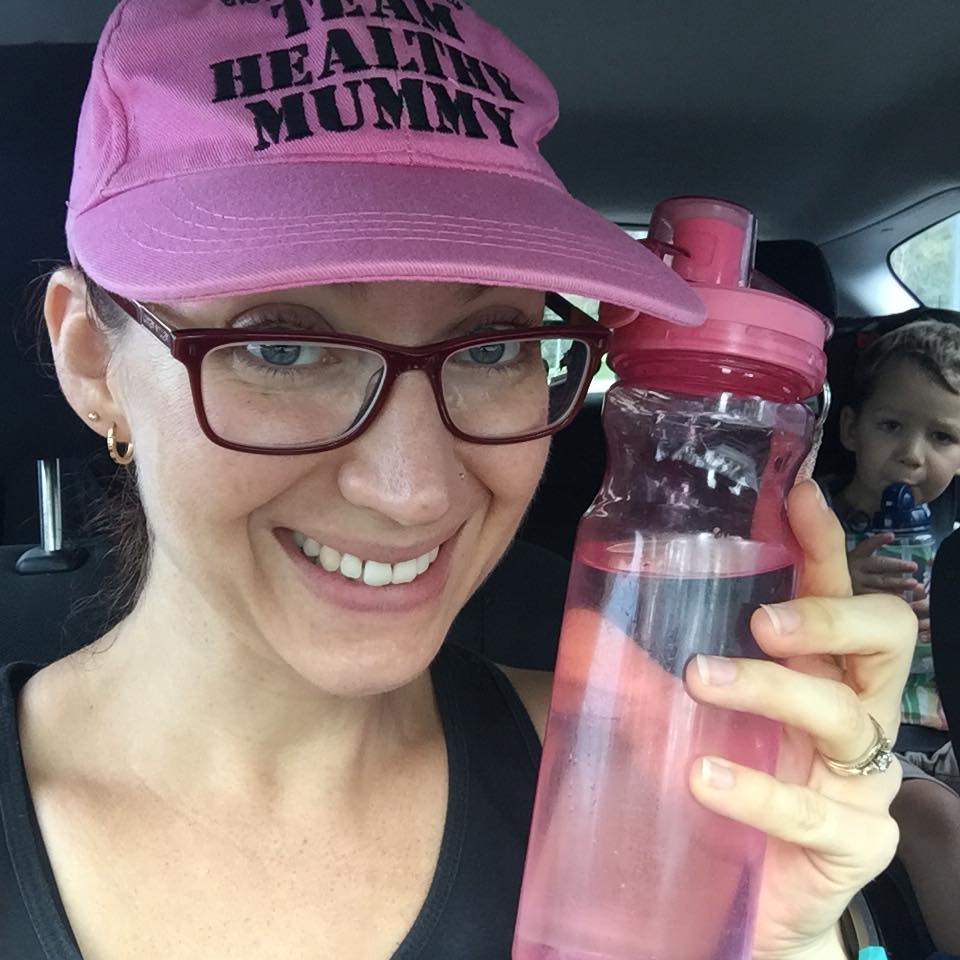 Focus on your water intake. Try to keep a water bottle nearby. Sipping on water can help with hunger and over indulging.