3 ingredient strawberry filled chocolate pots are just 35 calories each!!!
Here's another great member recipe that we are so excited to share with you. A big thank you to Keira Rizk for submitting her DELICIOUS Strawberry Filled Chocolate Pots recipe.
At just 35 calories each, these are a perfect sweet treat to enjoy for dessert as part of the 28 Day Weight Loss Challenge.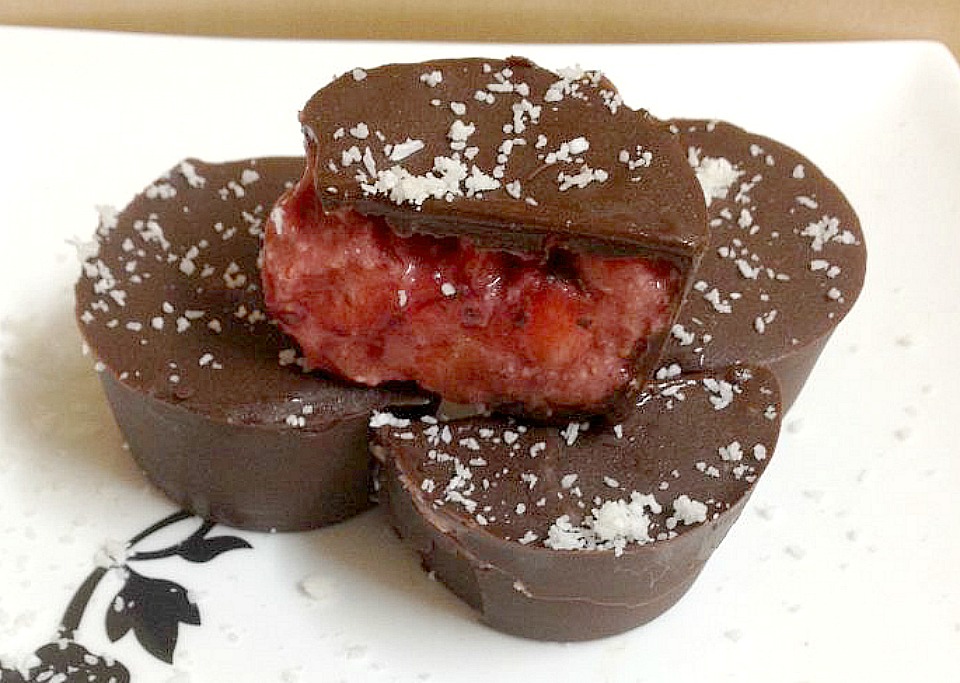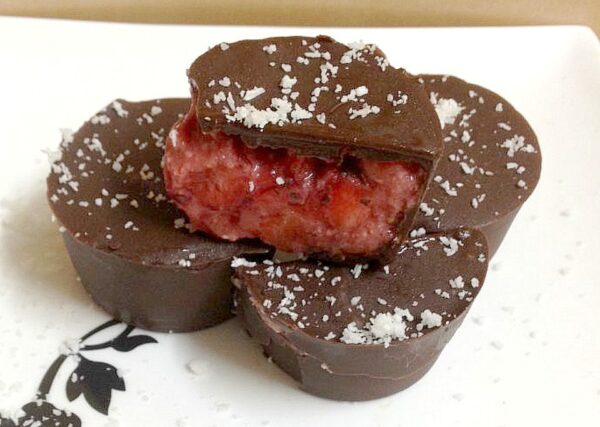 1

cup

frozen strawberries

1

tbsp

coconut flour

1

cup

dark chocolate

melted
1

cup

frozen strawberries

1

tbsp

coconut flour

1

cup

dark chocolate

melted
Blitz strawberries gently, so there are still a few chunks

Stir in the coconut flour until combined really well

Melt the dark chocolate and spoon a small amount into 10 silicone chocolate moulds

Brush chocolate up the edges to create a chocolate bowl

Gently spoon in the strawberry mix (alternatively you could freeze the chocolate at this point until set then add the strawberry mix)

Top with chocolate to create the lid
Makes 10 pots at 35 calories each.
Want more no-bake sweet treat recipes like this? The Healthy Mummy app is packed with delicious ideas to be enjoyed as part of a healthy lifestyle.
Tired of wondering what to cook?
Now you can easily meal plan with our personalised plans & over 6,000 family & budget friendly recipes catering to a wide range of dietary requirements.
The Healthy Mummy is a holistic program to nourish your body with nutritious food and help you stay active in your busy, everyday life. Yours and your families well being should be a priority so let us take the hassle out of it.
Unlock the key to sustainable life changes that will leave you feeling your absolute best.