Eat Your Way To A Flatter Stomach With These 6 Recipes
Want to reduce bloating and get a flatter stomach? These 6 healthy recipes should be on your meal plan. Not only do they help you feel great, they also taste fantastic.
Which will you try?
6 Recipes to get you a flatter stomach
1. Vegetarian Stuffed Sweet Potato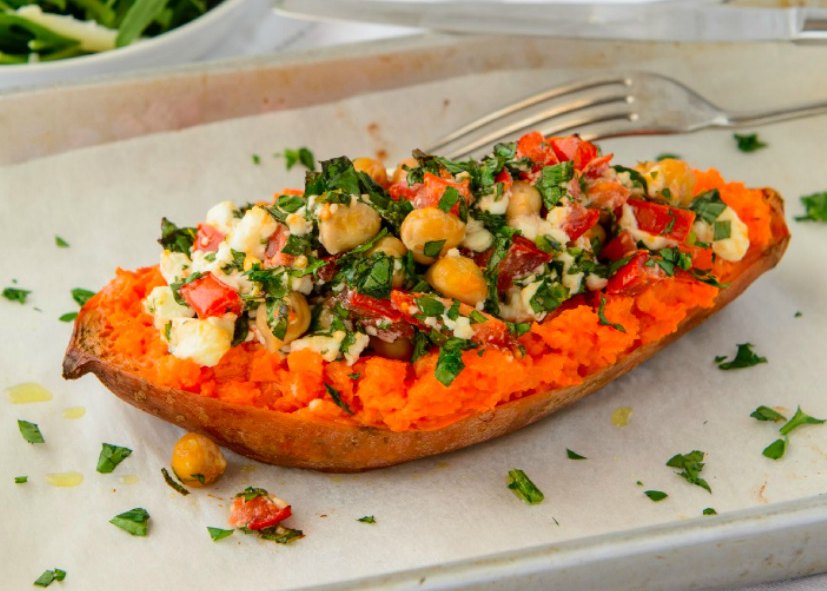 This recipe ticks three boxes – sweet potato, chickpeas and cashews are the key ingredients here for a flatter stomach as they're high in fibre and protein. Feel free to omit the rice if you want a lower calorie option. Recipe here.
2. Choc-Berry Chia Pudding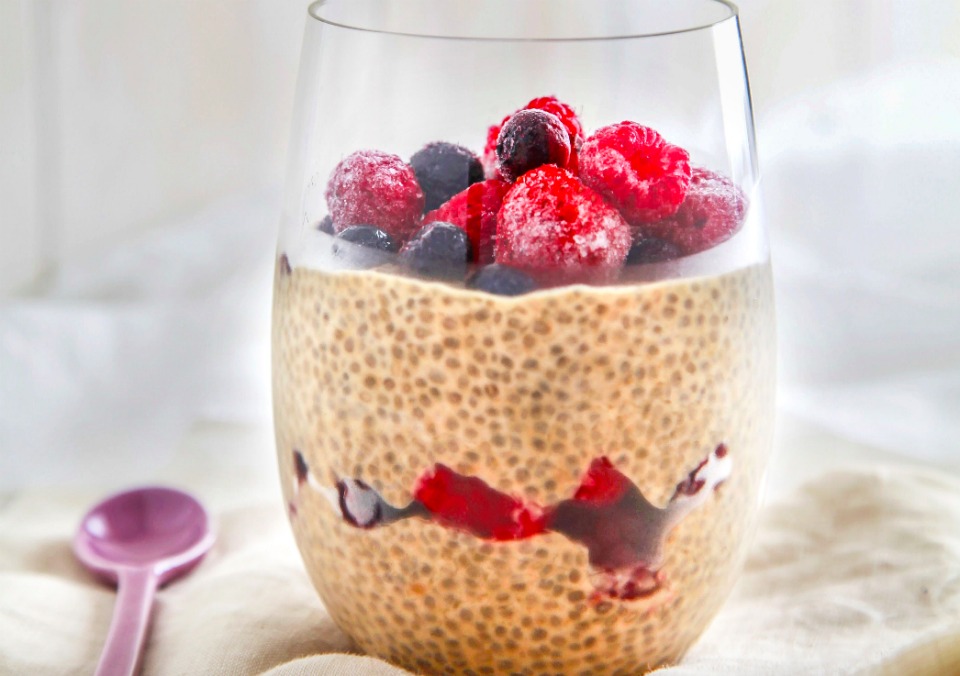 Chia seeds are great as they bind together and act as an intestinal broom, getting rid of waste and helping to tone your tummy. This is a great way to start your day, or even use it as a healthy dessert. Recipe here.
3. Foolproof Spinach and Feta Frittata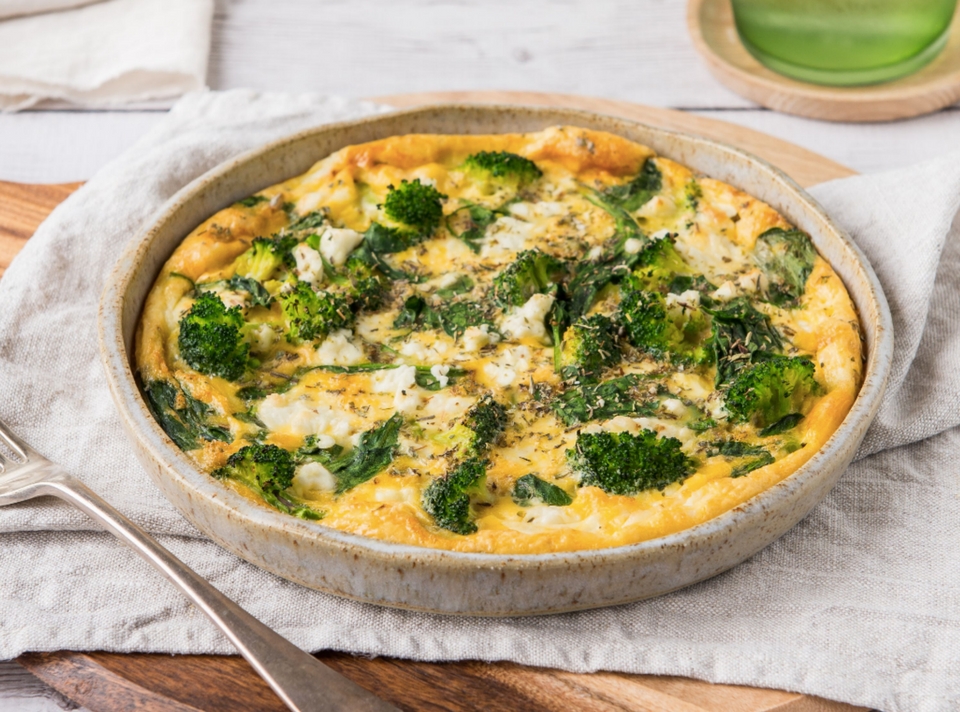 Eggs and baby spinach are a powerful combination for weight loss. This is a great family friendly recipe and works well for picnics or lunch. Recipe here.
4. Beetroot and Butterbean Dip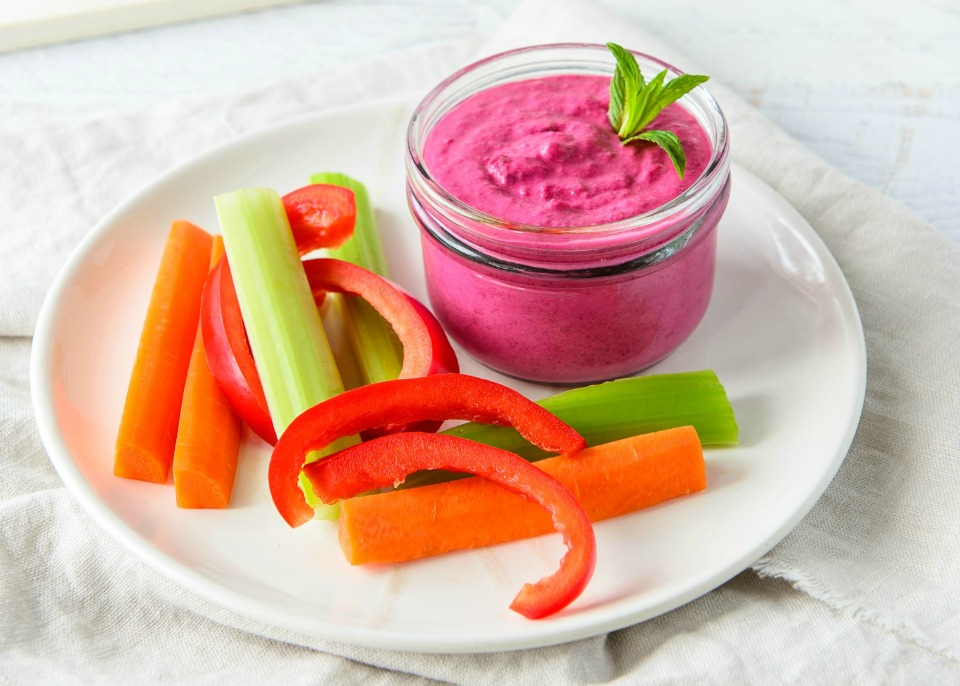 Our two ingredient high fibre Beetroot and Butter Bean Dip from our Healthy Kids Recipe Book looks vibrant and tastes delicious. Drain and rinse a 400g tin of baby beetroots as well as a 400g tin of butter beans. Pop in the blender and puree until smooth.
5. Pesto Salmon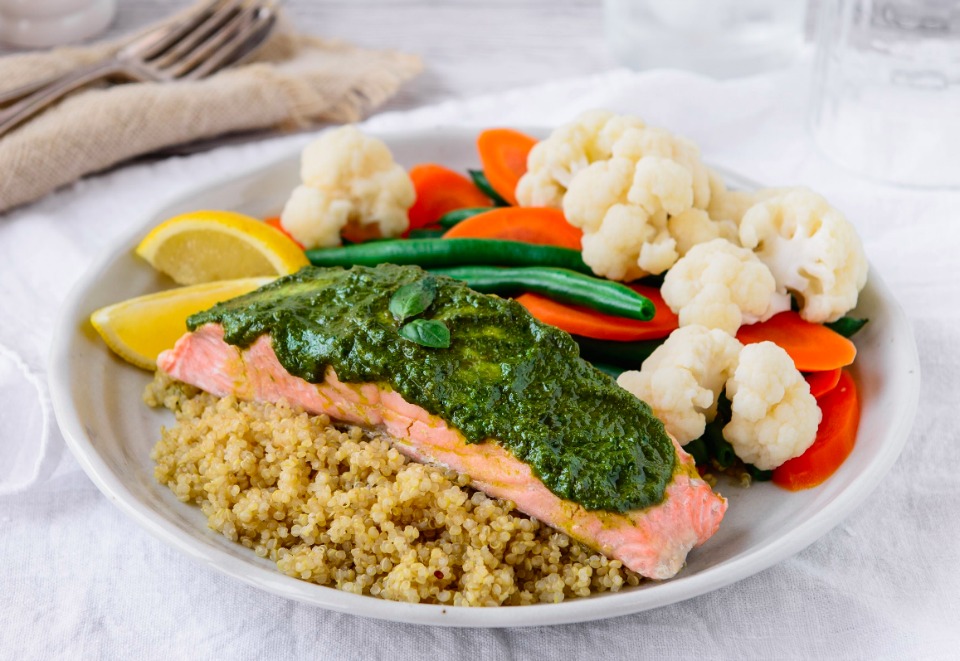 We need omega-3 fatty acids for a healthy body and salmon is a great source. Adding pesto gives a kick of flavour, plus the nuts and herbs are also great for reducing inflammation in the gut. Recipe here.
6. Slow Cooked Quinoa Porridge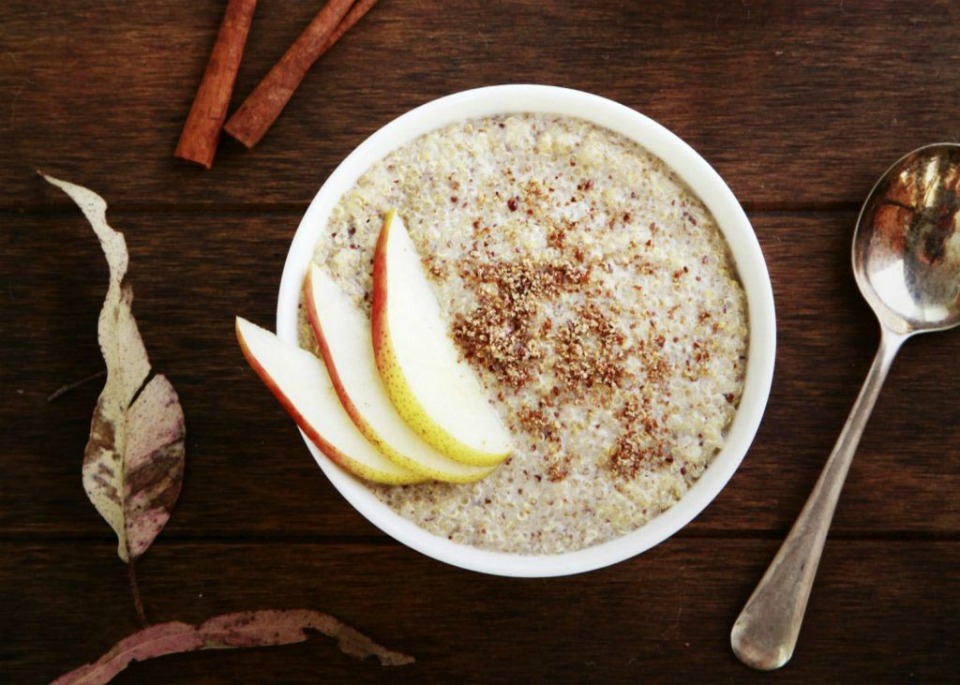 Quinoa is a high protein option for breakfast, and will keep you feeling full rather than sluggish in the morning. Recipe here.
Want to take the guesswork out of what to cook? Join the next 28 Day Challenge where you are given recipes for healthy breakfasts, lunches, dinners and snacks each day.