We truly love sharing our mum's success stories. These six mums have shared with us their weight loss achievements so far. They have gained so much from their amazing journey.
Six mums share their fantastic weight loss journey
Vicki Walsh
Vicki says, "I've just celebrated 2 years of the Healthy Mummy lifestyle….No regrets (OK, only that I didn't find it sooner)"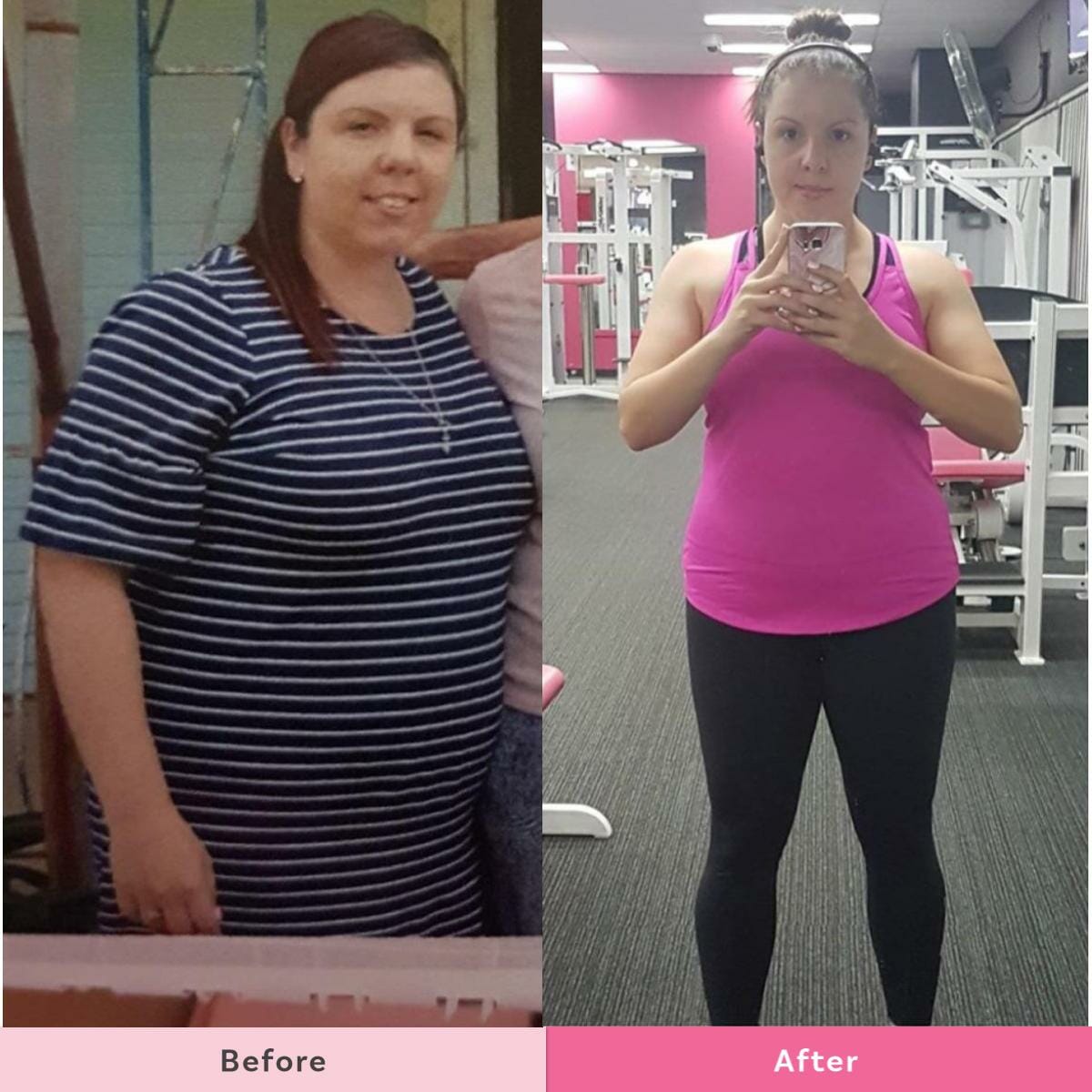 "Two years of challenges, a smoothie daily and I have gone from thinking I was active (but not really) to exercising 4-5 times a week, and most importantly nourishing my body the right way and being a healthy role model for little Miss 2.8yrs who always wants to "exercise with mummy".
"I have PCOS and not every day is perfect food/exercise-wise, but the main thing is I don't give it up and don't stop!! The Healthy Mummy truly saved our lives. It's not a diet, its a lifestyle."
Join Vicki on The 28 Day Weight Loss Challenge now!
Bec Jackson
Bec says: "Can you turn back time??? How about spending 2 years to turn back 8?"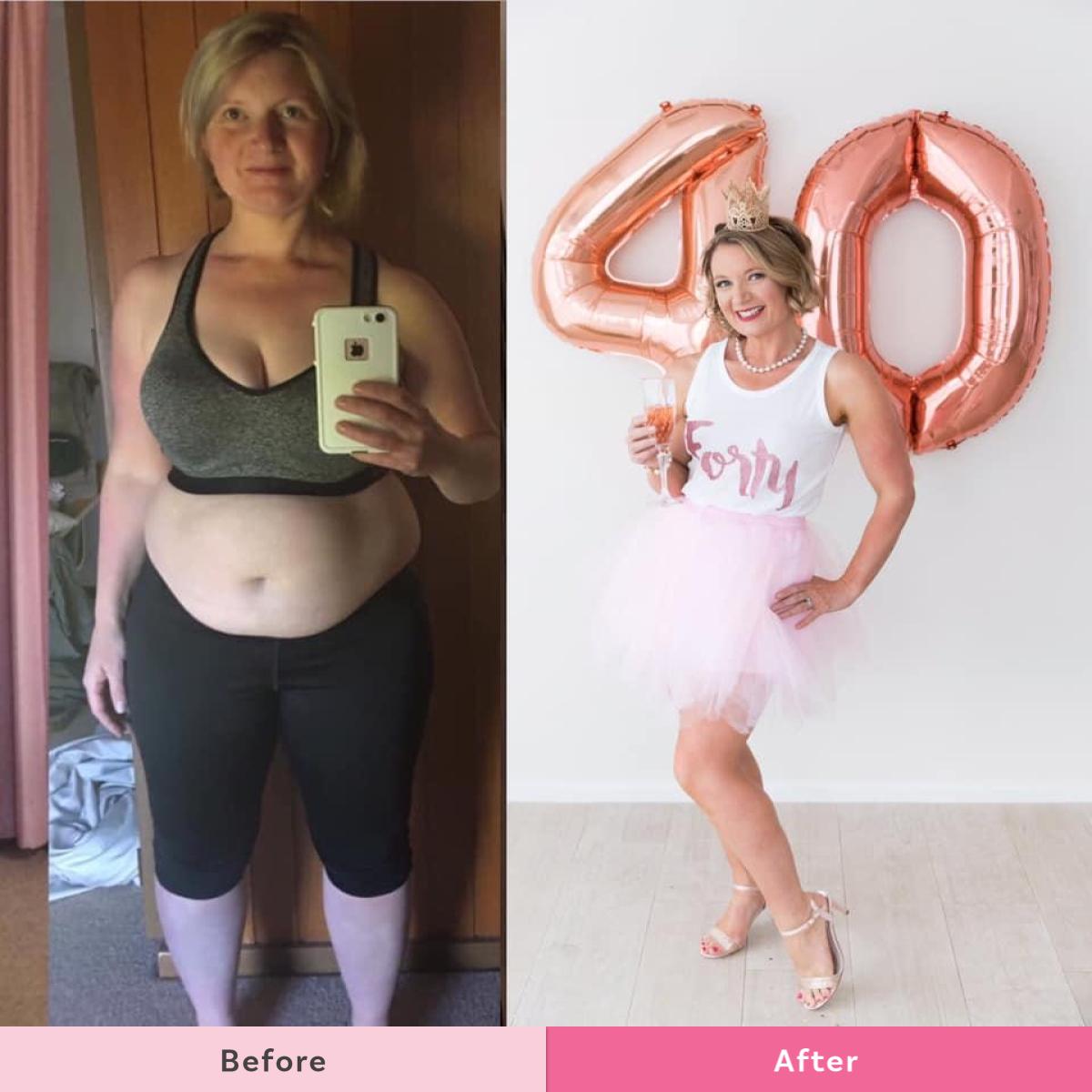 "Yes I turned 40 this year but guess what?
"When I started this Healthy Mummy journey in 2017 my biological age measured on a body scan was 45 and I was only 38!
"A repeat scan this week shows I'm currently sitting at a biological age of 37! That's 8 years of life I have already gained back from using the Healthy Mummy and it's taken less than 2 years!
"I cannot be more grateful! When you only get one life who doesn't want to make the most of it!"
Cat Christ
Cat says: "I made it NO SECRET that weight loss & "project comeback" after this little guy (baby #3) has been incredibly slow. Slow, but NOT non-existent."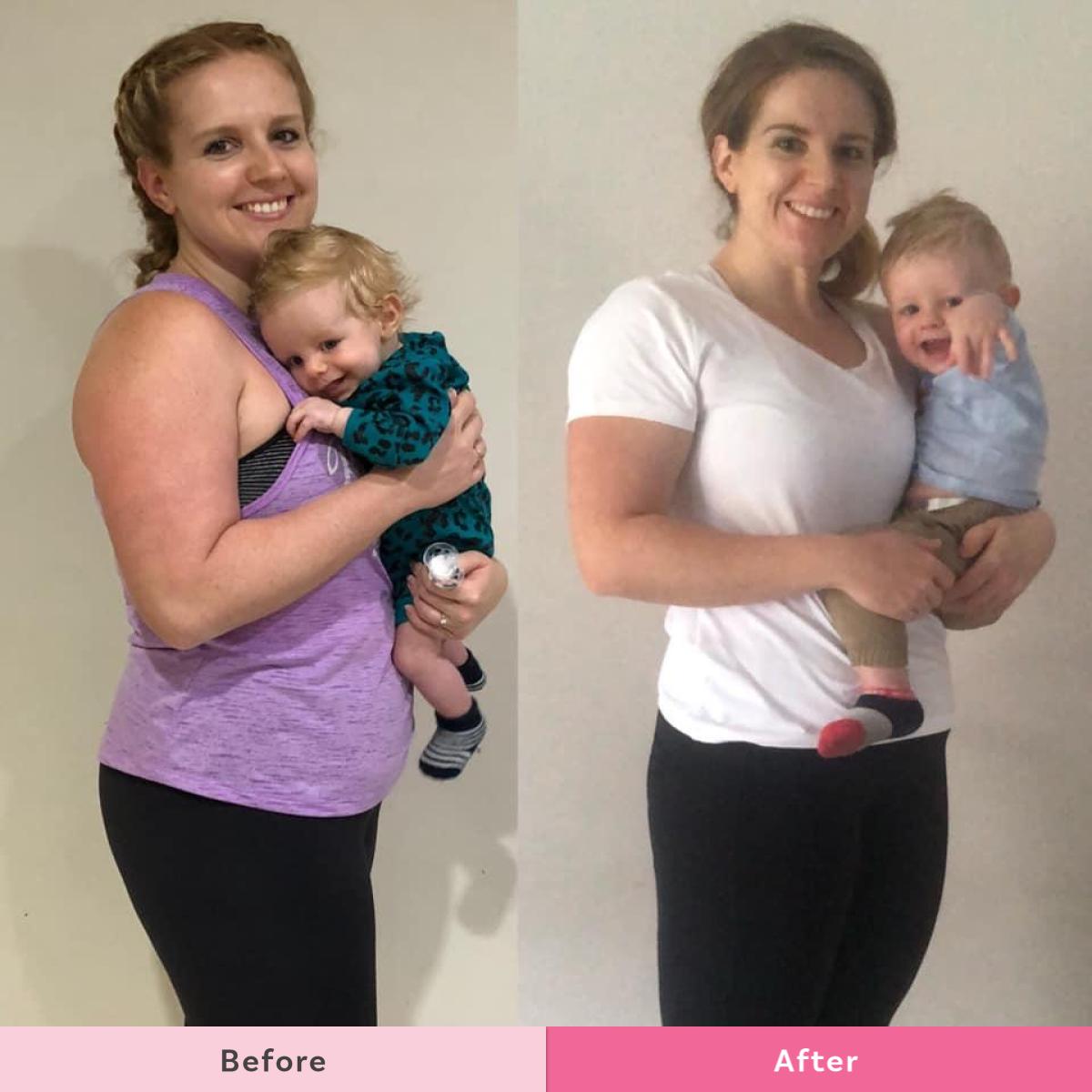 "Changes have been happening, slowly, but happening!
"As breastfeeding became less and less, the results for me became more and more for me.
"If you can relate to slow results, breastfeeding or not, you are NOT alone. Know that you are making changes with each step, stay CONSISTENT, take PHOTOS, and JUST KEEP GOING!"
Join Cat NOW in the 28 Day Challenge.
Kylie Pryor
Kylie says: "I've been a Healthy Mummy for over 2 years now and I've lost 34 kilos using the 28 Day Weight Loss Challenges.
"I've recently started going to the gym on a regular basis, doing both group fitness classes and weight training and I'm starting to see some great results. I have abs! I can do push-ups!"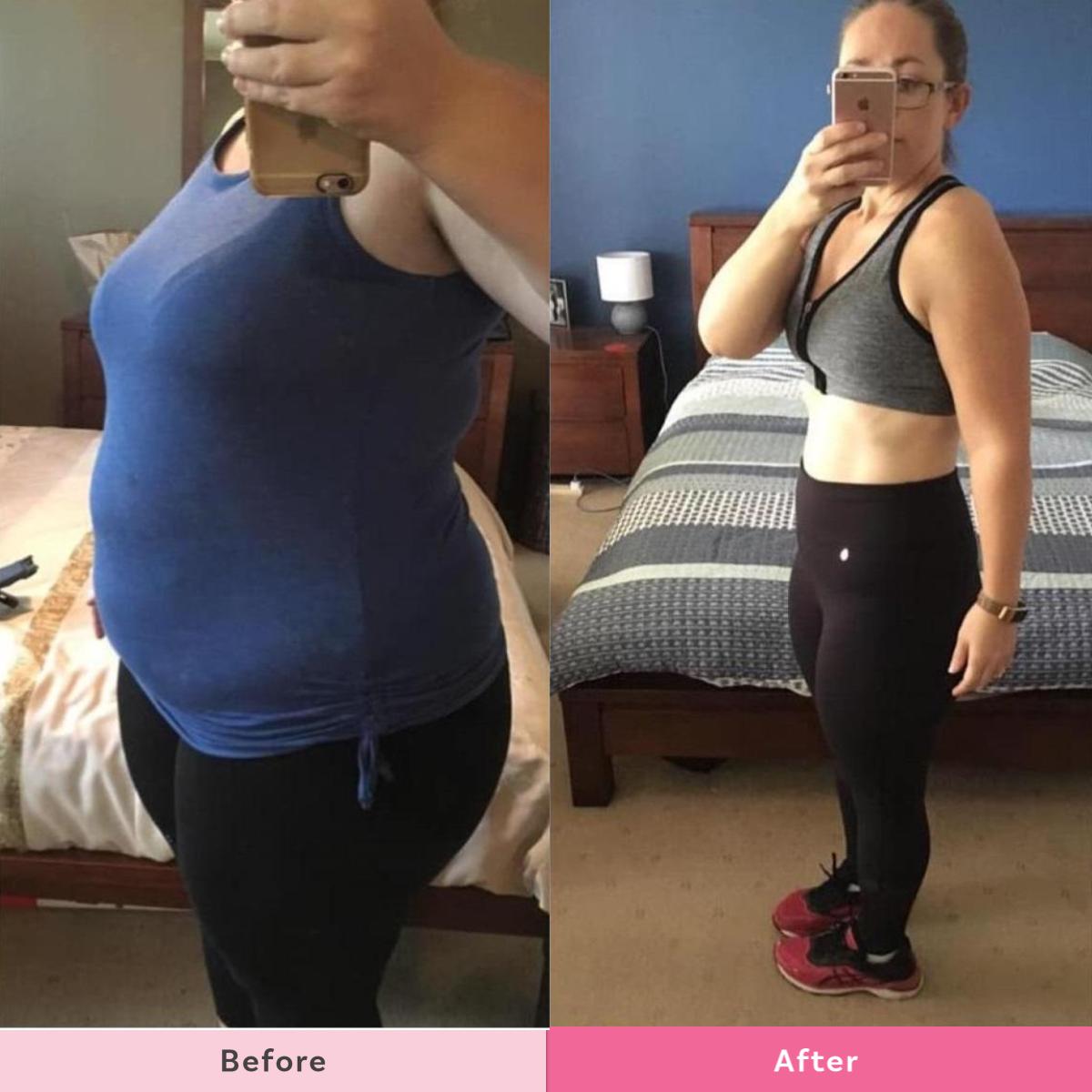 Kylie adds, "I'm the healthiest and fittest I've ever been and I owe it all to the Healthy Mummy. I would never have had the motivation or even the confidence to walk into a gym before now."
JOIN Kylie in THE 28 DAY WEIGHT LOSS CHALLENGE
Lauren Kolstad
Lauren says: "The last few months have been a struggle to make progress towards my body goals. After doing so well to maintain after injury stopped most exercise, I kind of fell off the wagon last month.
"But I take Flashback Friday as an opportunity to see how far I've come since joining Healthy Mummy.
"While I want to break some of the habits that have crept back in, I'm actually really comfortable with who I am.
"This is me."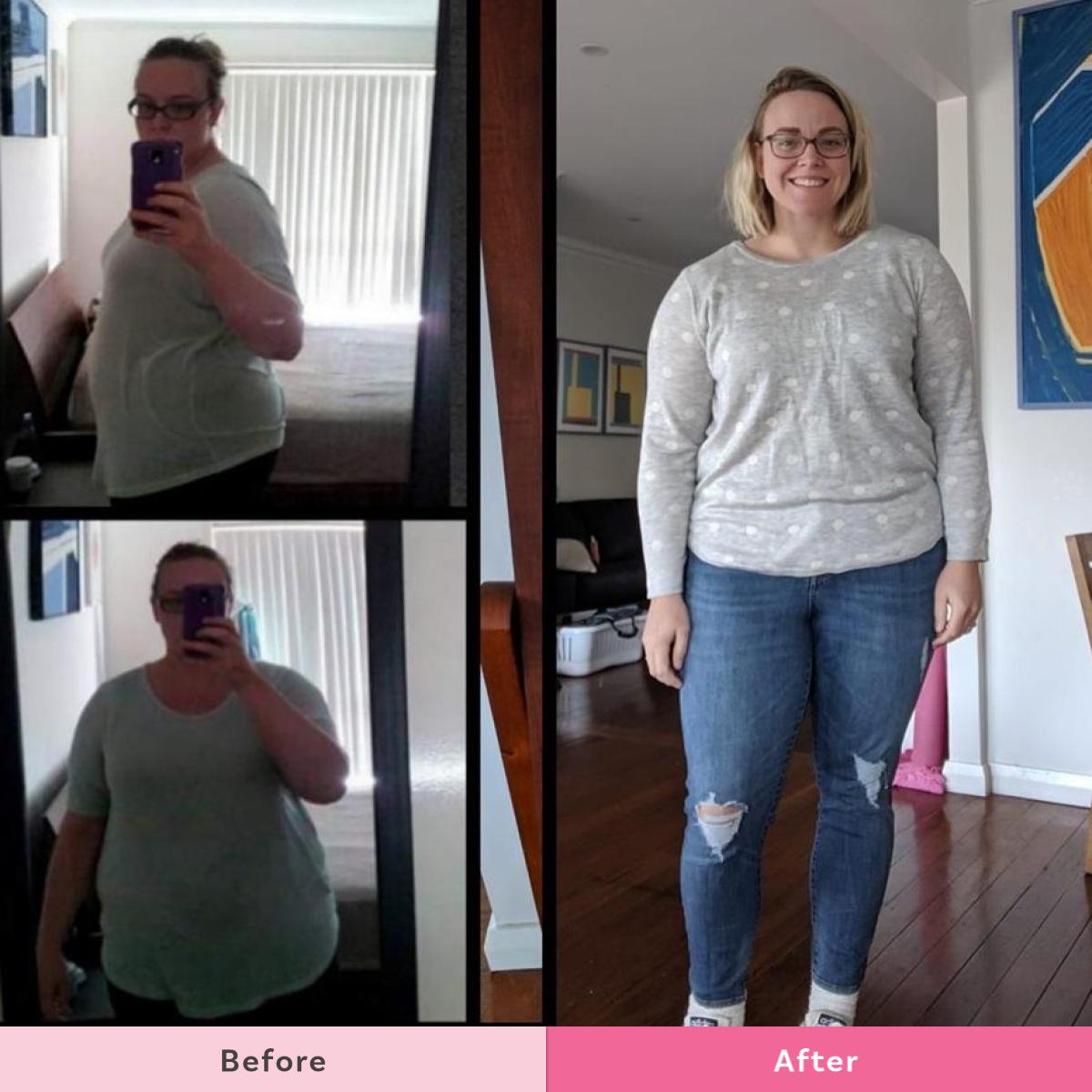 "I have goals I want to achieve.
"I have a lifestyle I want to lead.
"But I also love who I am each step of the way while I'm working to get there.
"I know that Healthy Mummy is an amazing program that supports me in whatever goals I want to achieve.
"My life changed when I joined and I couldn't be more grateful.
"Even in those times where progress isn't going to plan, I still fuel my body with amazing food that my family loves too.
"Most of the healthy habits I've learnt stick around, even when some of the not so great ones come back to play.
"And then there's the amazing community, where would I be without you all?! I don't want to know."
JOIN THE 28 DAY WEIGHT LOSS CHALLENGE with Lauren today.
Bridget Flint-Chapman
Bridget says: "Be the best you! Healthy mummy 28 Day Weight Loss challenges can change your life. I have so much more energy and confidence."
"I have not missed out on anything, I eat a large variety of food that all tastes amazing.
"I am the same weight in all photos but I have lost over 140cms and most of it from the belly/tummy area."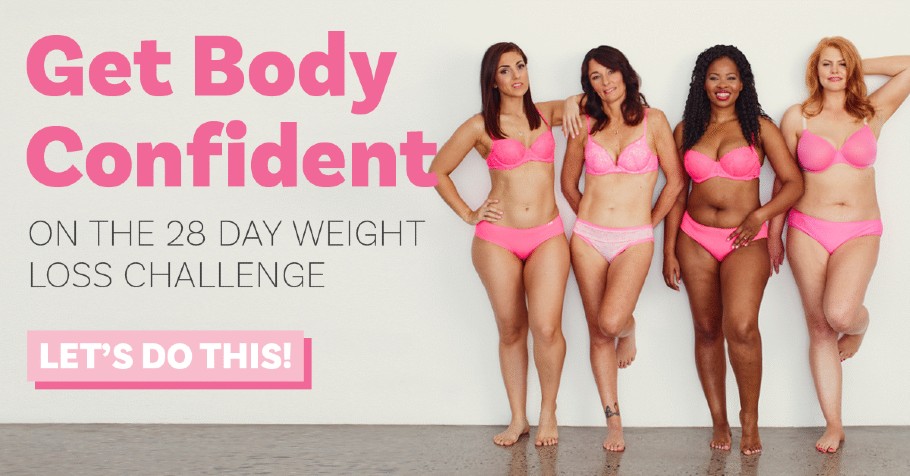 Think of the 28 Day Weight Loss Challenge as the best value personal trainer, dietitian, meal planner, chef and motivational coach with DAILY support – that you have access to every day – without the high cost and all created JUST FOR MUMS.
Each month is DIFFERENT on the 28 Day Weight Loss Challenge. EVERY MONTH you receive NEW 28 Days of FAMILY FRIENDLY customisable meal plans, daily exercise plans with videos and daily support. It's also breastfeeding friendly.
The 28 Day Weight Loss Challenge has been able to help thousands of mums lose more than three million kilograms (combined).