SNEAK PEEK of the upcoming Booty and Belly Blasting Workouts!
Get a sneak peek of the brand new Belly and Booty Blaster Workouts available on the 28 Day Weight Loss Challenge.
Ready to blast fat from your belly and tone up that booty? Now is the time with the AMAZING Booty and Belly Blasting Work Outs available as part of the 28 Day Weight Loss Challenge!
Check out the Sneak Peek below!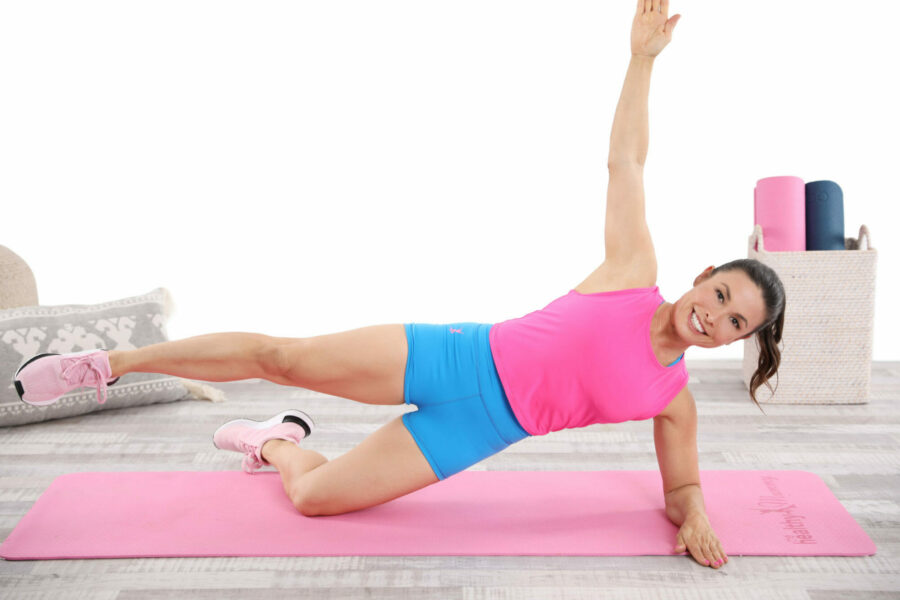 All about our Booty and Belly Blasting Workouts!
Focussing on the belly and booty is great for overall weight loss. Blasting belly fat can be one of the more difficult areas to lose fat from, but with a combination of the right diet, these new workouts specifically target the core area to help strengthen, tone and beat the bulge for good. Working out on the belly and booty will strengthen the inner core (tummy) and utilise the glutes (butt) to give you better posture and focus on our abdominals, pulling the waste in.
60 per cent of our body's muscle is in our butt and thighs, making them super important areas for body function and fitness. A strong, toned butt will not only help to reach your weight loss goals, it also supports you in all movements such as bending lifting and twisting.
Led by our amazing fitness trainer Wendy Smith, the new workout videos focus specifically on the belly and butt areas to strengthen, tone and increase overall weight loss.
The program will include 5 workouts each week of the Challenge just like the existing Power Yoga, Dance Strong and 28 Days Stronger programs. The workouts are approximately 15 minutes long and are tailored to cater for any level of fitness, from Beginner, Standard to advanced. The programme is designed to get more challenging as it progresses and fitness is increased.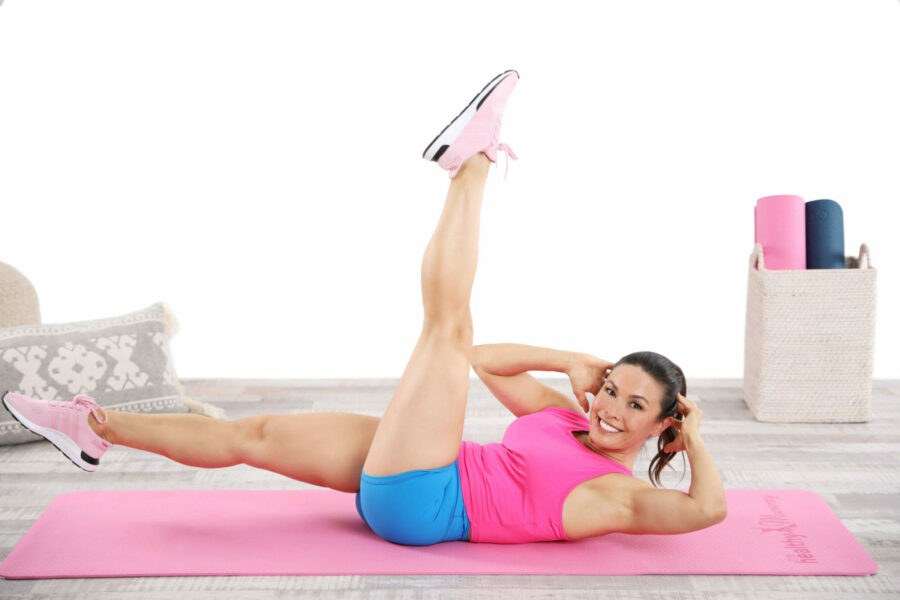 With the Booty and Belly Blasting workouts, be sure to follow the instructions from Wendy, as she'll advise you of correct positions and technique. Wendy says, "As The Healthy Mummy personal coach, safety and technique always comes first. There will always be options for orthopedic restrictions or injuries. At any stage if there is pain in the back or neck, it is advised to either take a break or modify to the lower option given."
With exercises that focus on the core and tummy region, you need to be mindful of supporting your neck and shoulders and not straining these areas. You need to ensure you're "switching on" your core muscles to complete each exercise and that the work is being done by these muscles, not your neck or shoulders.
Be careful with over twisting, especially if you have any kind of muscle separation. Always focus on switching on your core to protect your back and abdominals from separating further. Learn more about muscle separation here .
Get your sneak peek of one of the Booty and Belly Blasting Workouts below!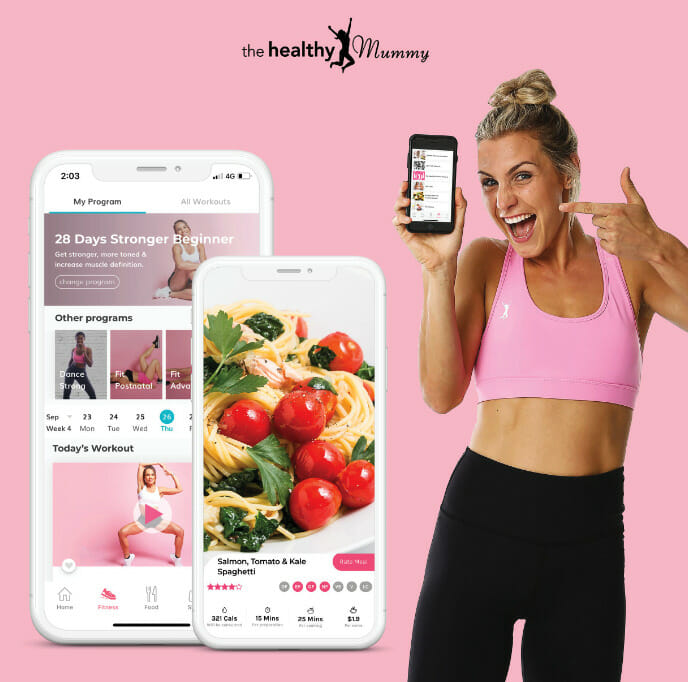 Are you ready to become a Healthy Mummy?