Sneakylicious is HERE and mums say 'it's AMAAAAAAAAZING!'
Have you heard the news? Sneakylicious Smoothies are HERE!
That's right, a LIMITED edition Healthy Mummy Smoothie that tastes just like a Snickers! Amazing!
This one is totally going to sell out so get your hands on the new flavour by visiting our shop here.
And the fun part is, YOU came up with the name! Healthy Mummy founder Rhian Allen ran a poll on our Facebook page and Sneakylicious received over 3,000 votes as the favourite name choice for our new flavour.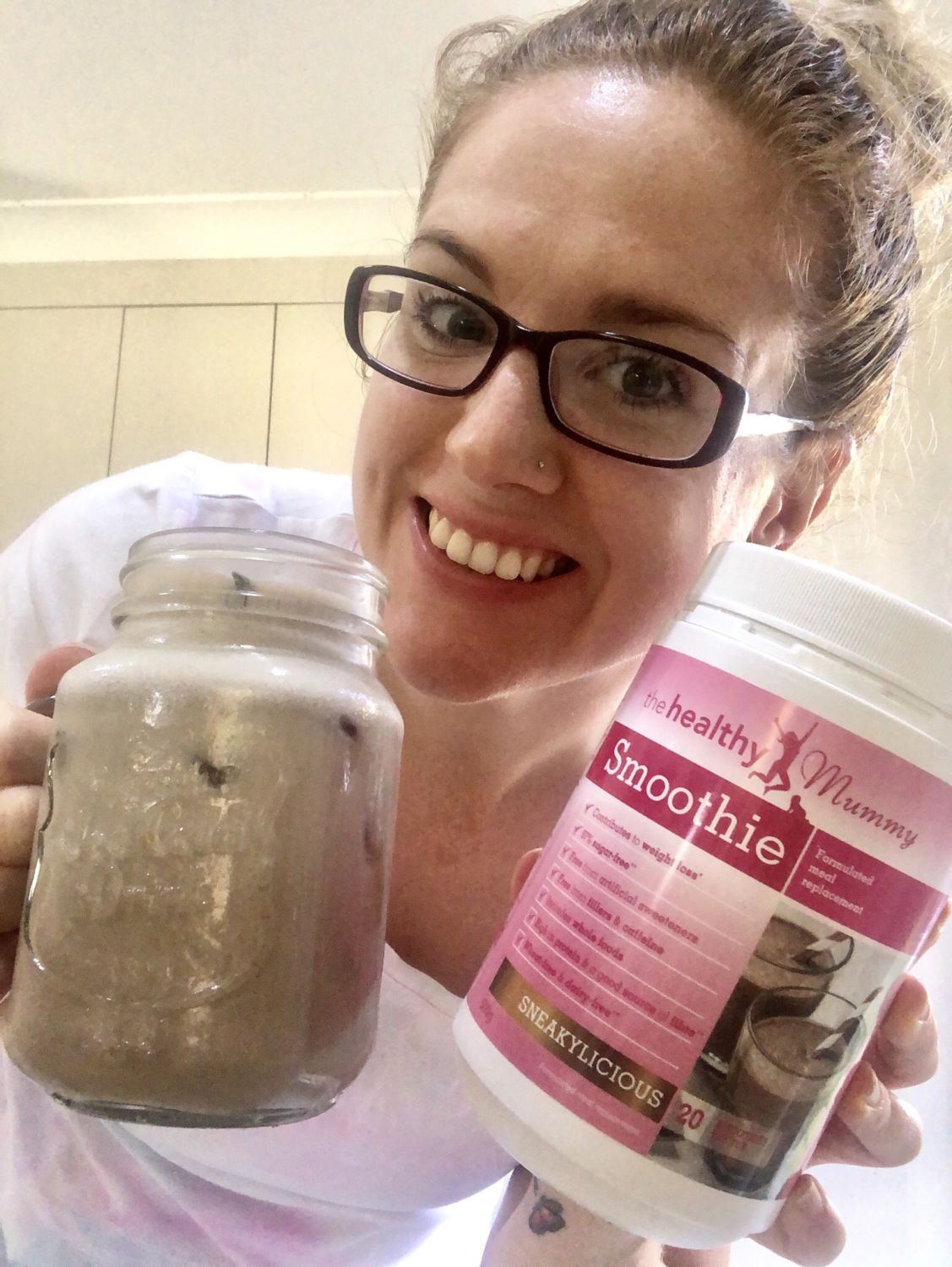 Here at the Healthy Mummy we are always listening to your feedback, and when so many of you agreed that you wanted this flavour – we went off and got our nutritionists working on it! And here it is.
Real mums give their Sneakylicious Smoothie review
Lots of mums from our Healthy Mummy community have tried the new Sneakylicious Smoothie and today we have all of their comments in one place so that you can read their reviews and get some recipe inspiration.
But don't take their word for it, try the new Sneakylicious Smoothie for yourself by visiting our shop here. It won't last!
'Sneakylicious is my new #1'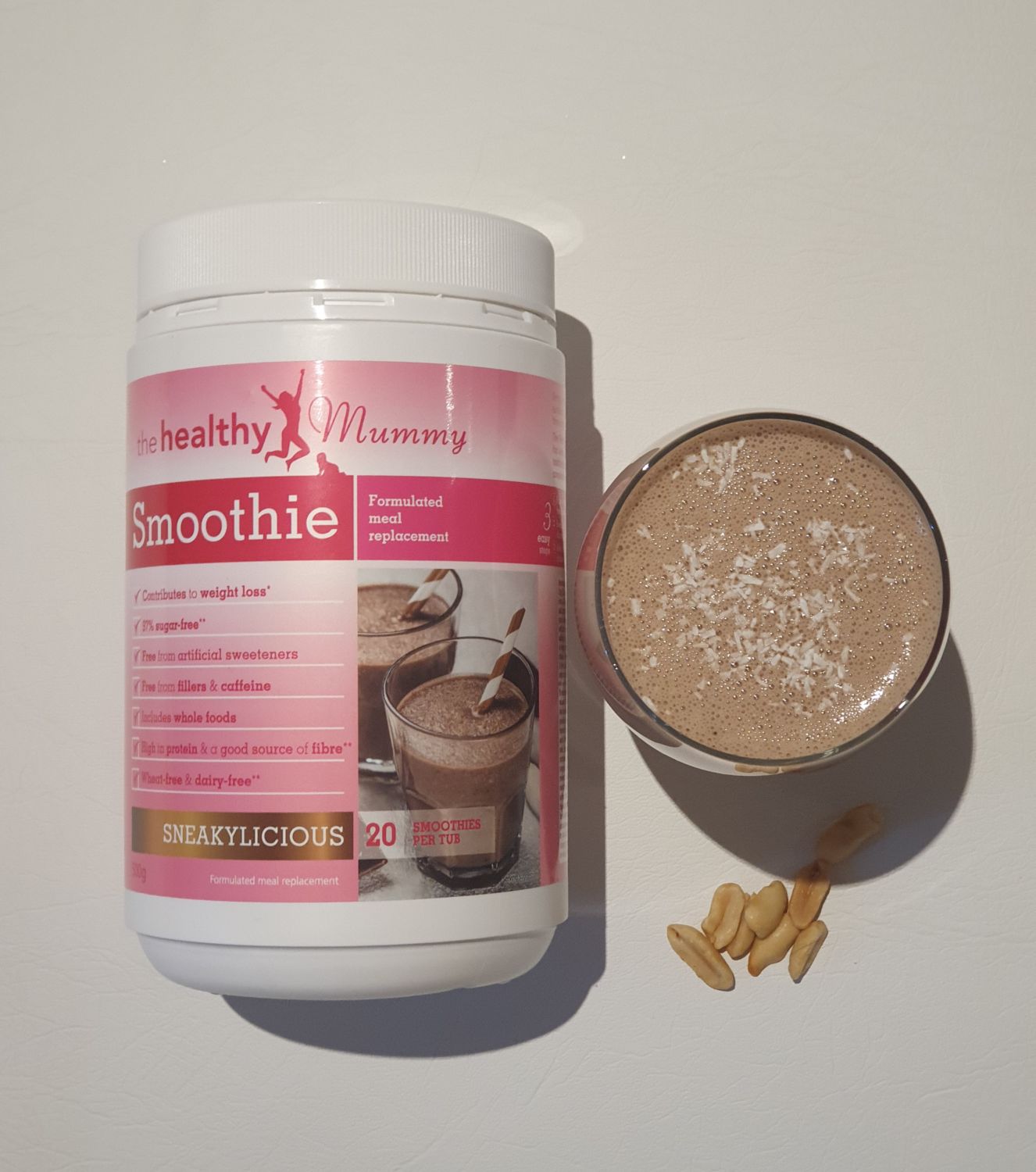 Julia Meadows shares her thoughts on Sneakylicious. 'I thought after the choc-fudge smoothie flavour came out there would be no other flavour the Healthy Mummy could ever make to top this, but boy was I wrong!
I received my Sneakylicious smoothie in the mail last night and couldn't wait to give it a try this morning. I'm a big Snickers fan and was very excited when I heard this flavour would come out.
I can say that the Sneakylicious smoothie flavour is absolutely delicious. Move over choc fudge, Sneakylicious is in town!"
Get your Sneakylicious here
'It's simply perfection'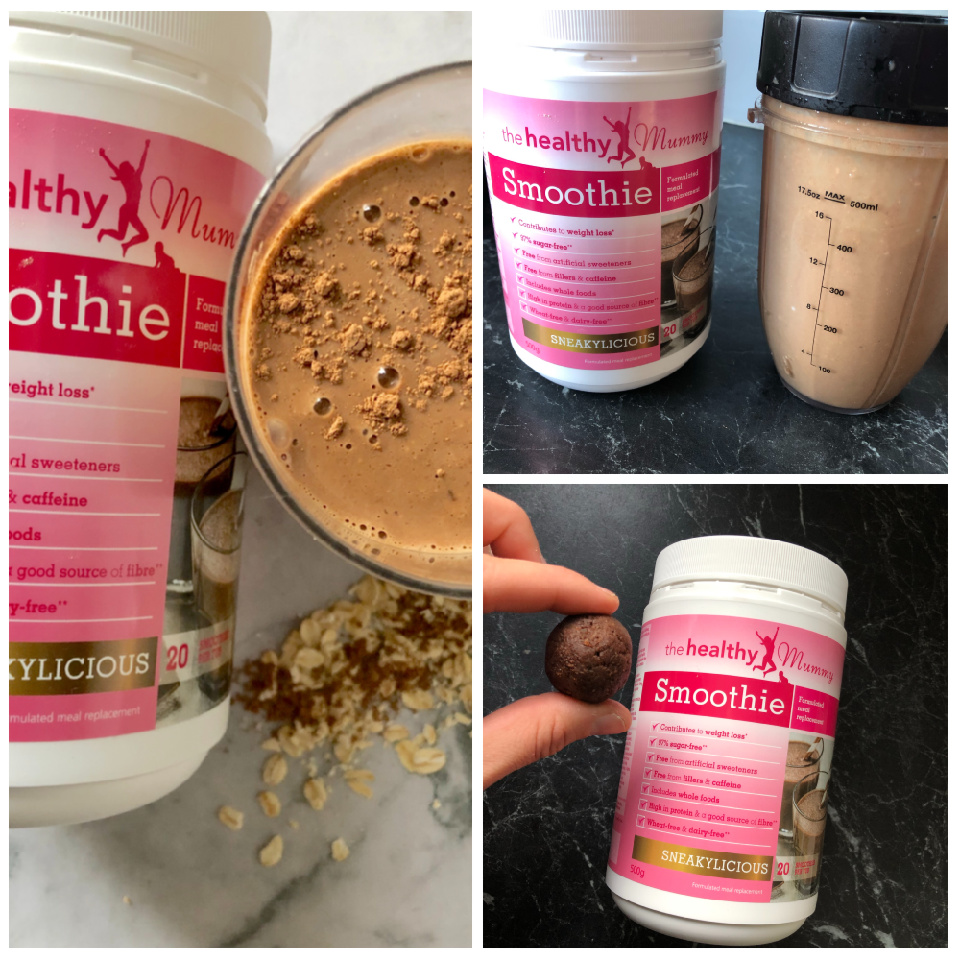 Sascha Farley is a mum of 3 who LOVES her smoothies every morning. Sascha shares, 'I have a smoothie every day so I love a new flavour to try! This one is delicious! It has a nutty, caramel, biscuit taste!
Sneakylicious is SO yummy! In a smoothie or even a bliss ball. This fresh new flavour is definitely a new favourite! It reminds me of a Snickers bar except lucky for me without the added sugar. Perfection!'
'It was like a party in my mouth!'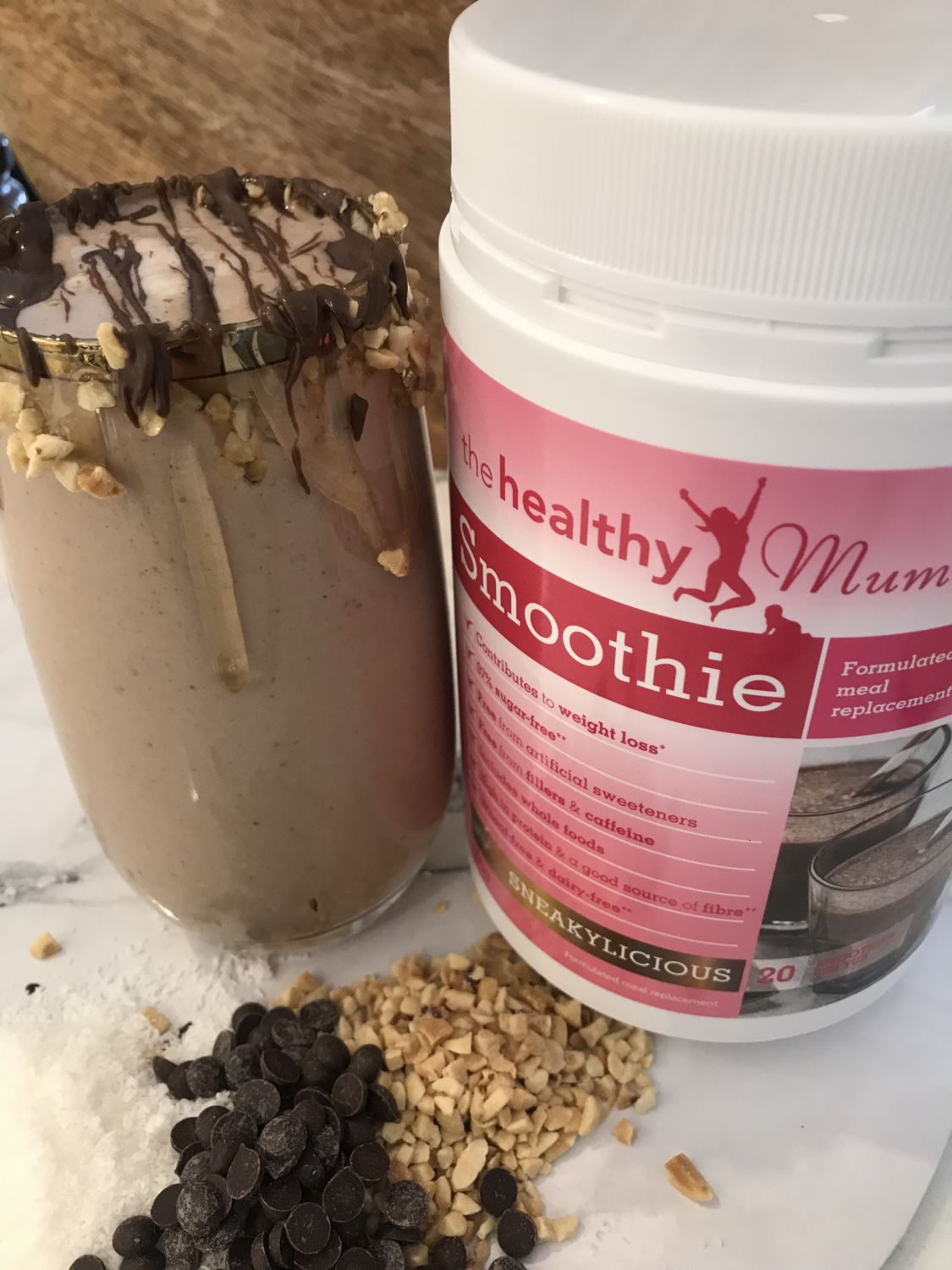 Melissa Timmer didn't mince her words, she is a HUGE fan of the new Sneakylicious, sharing, 'I think it's amazing!
I definitely had high expectations with this smoothie because the name first of all makes it sound delicious but I love the other flavours as well.
It's safe to say that it definitely held up its end and was like a party in my mouth!
The new flavour is yummy, and I love that you can add different ingredients to it as well, such an awesome flavour. Just like a Snickers bar in liquid form.'
You can't argue with that. Buy your Sneakylicious Smoothie here.
'OMG'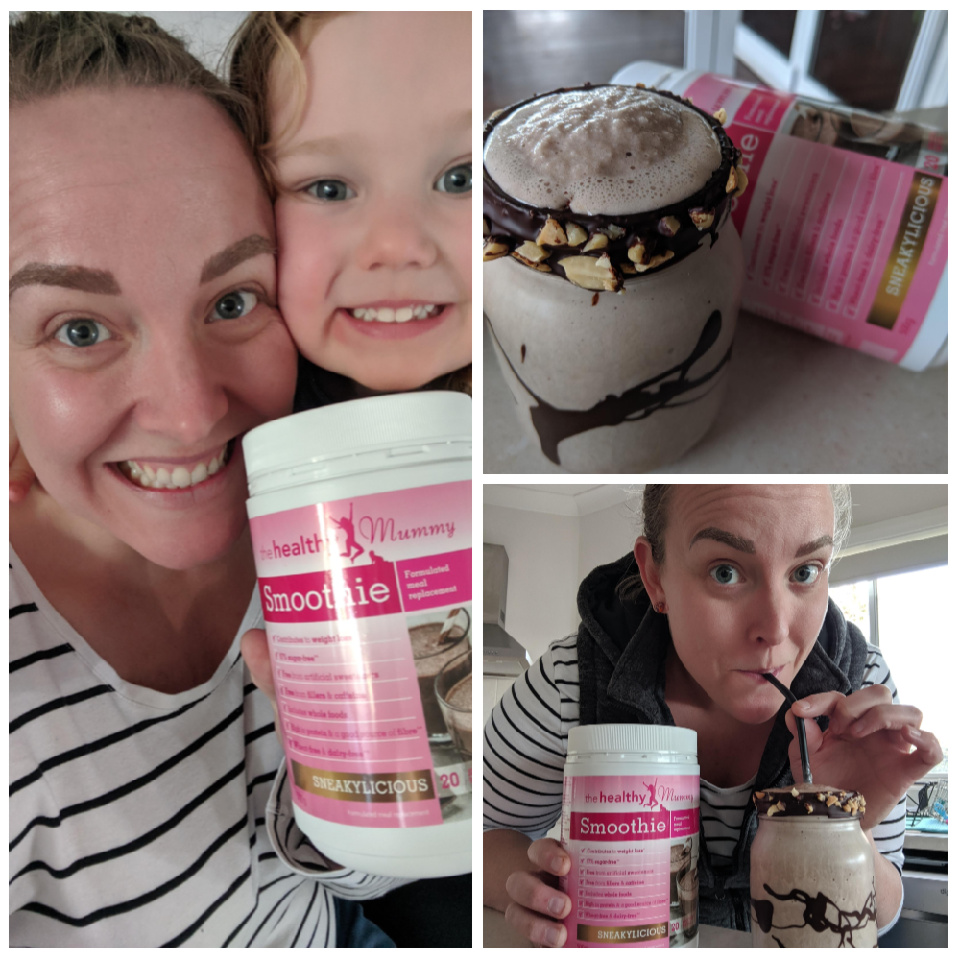 Lauren Kolstad is a busy mum of two, who shared, 'OMG! How amazing is the new Sneakylicious smoothie flavour?
All of the amazing peanutty, caramelly, chocolatey taste of a Snickers with less than a quarter of the calories.'
'Move over Choc Fudge!'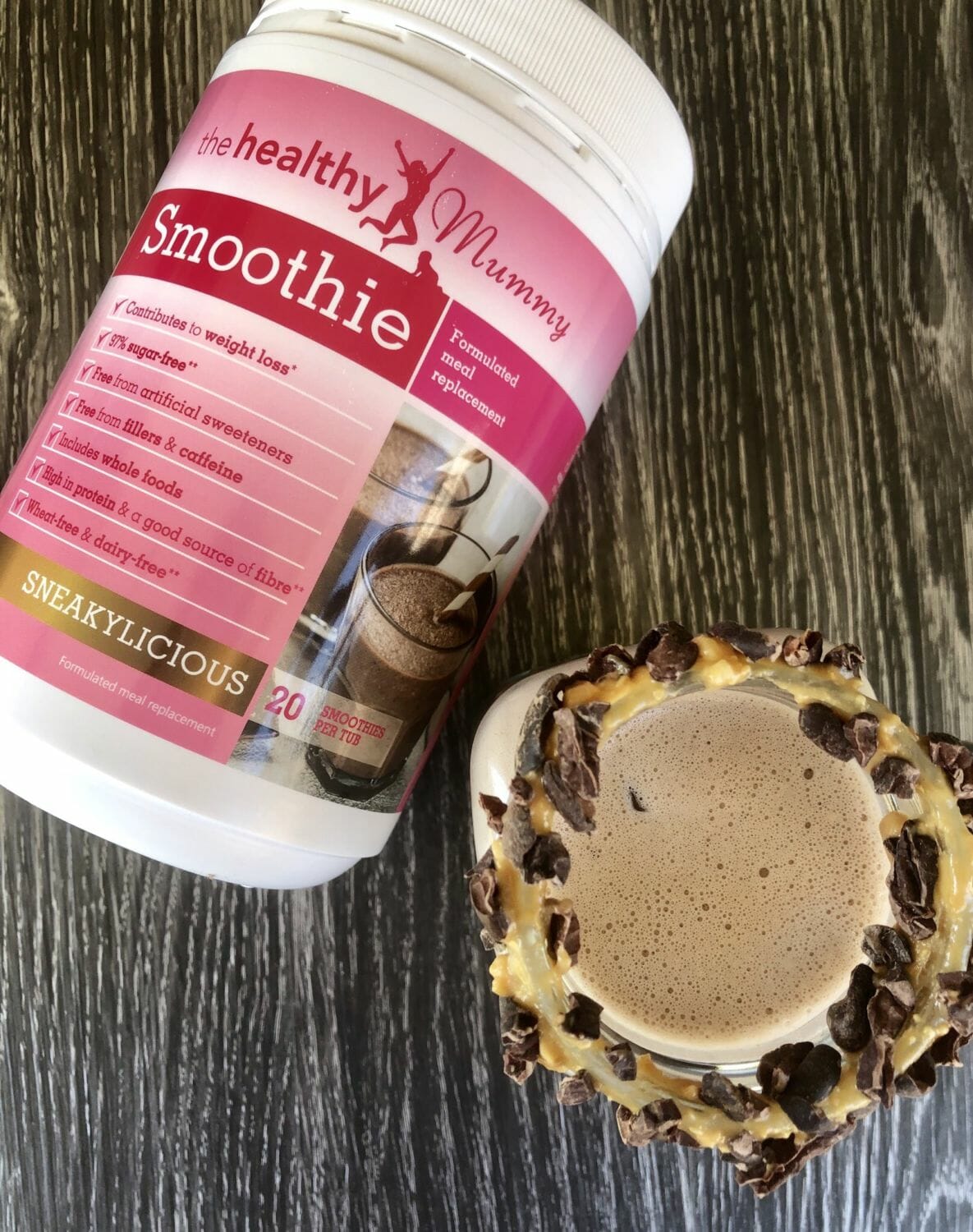 Cat Christ is a mum of 3 and it's easy to see how excited she is about the new flavour. 'Yummm!  Move over Choc Fudge, there's a new gal in town and she's taking top spot!
Sneakylicious tastes just like a chocolate and almond butter combination and I LOVE it!
Being not as sweet as Choc Fudge, adding soaked dates gives it an extra sweet caramelly punch!'
Cat could not wait to get in the kitchen and try out the new flavour, and she has shared her recipes with us.
Sneaky Smoothie Recipe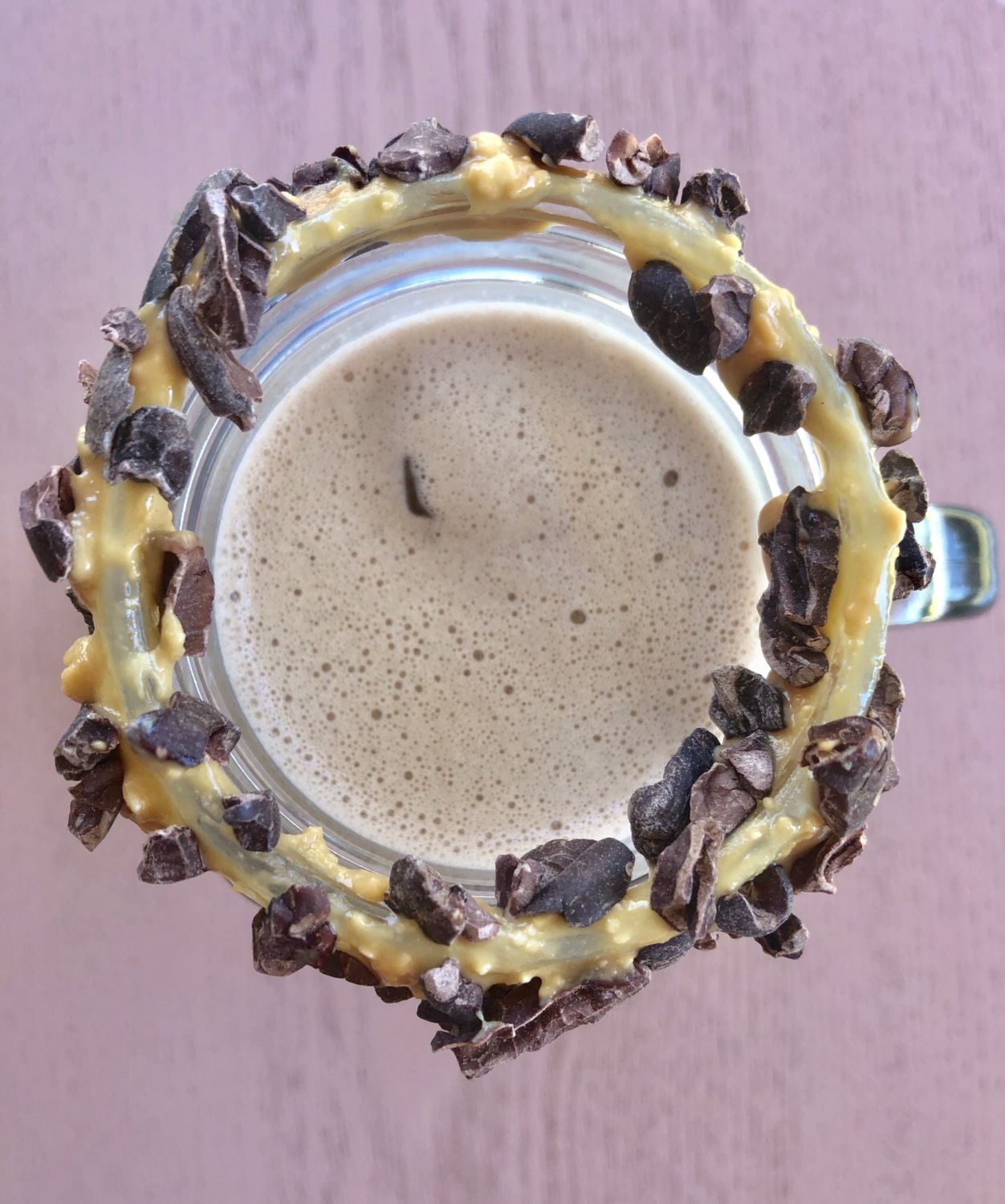 Ingredients
1 tbsp oats
Sneakylicious Smoothie mix
250mls skimmed milk/water
1 tbsp peanut butter
1 tbsp cacao nibs
Ice
Method
Simply blend the ingredients in a blender on high speed for 2-3 minutes.
Sneakylicious Punch Smoothie Recipe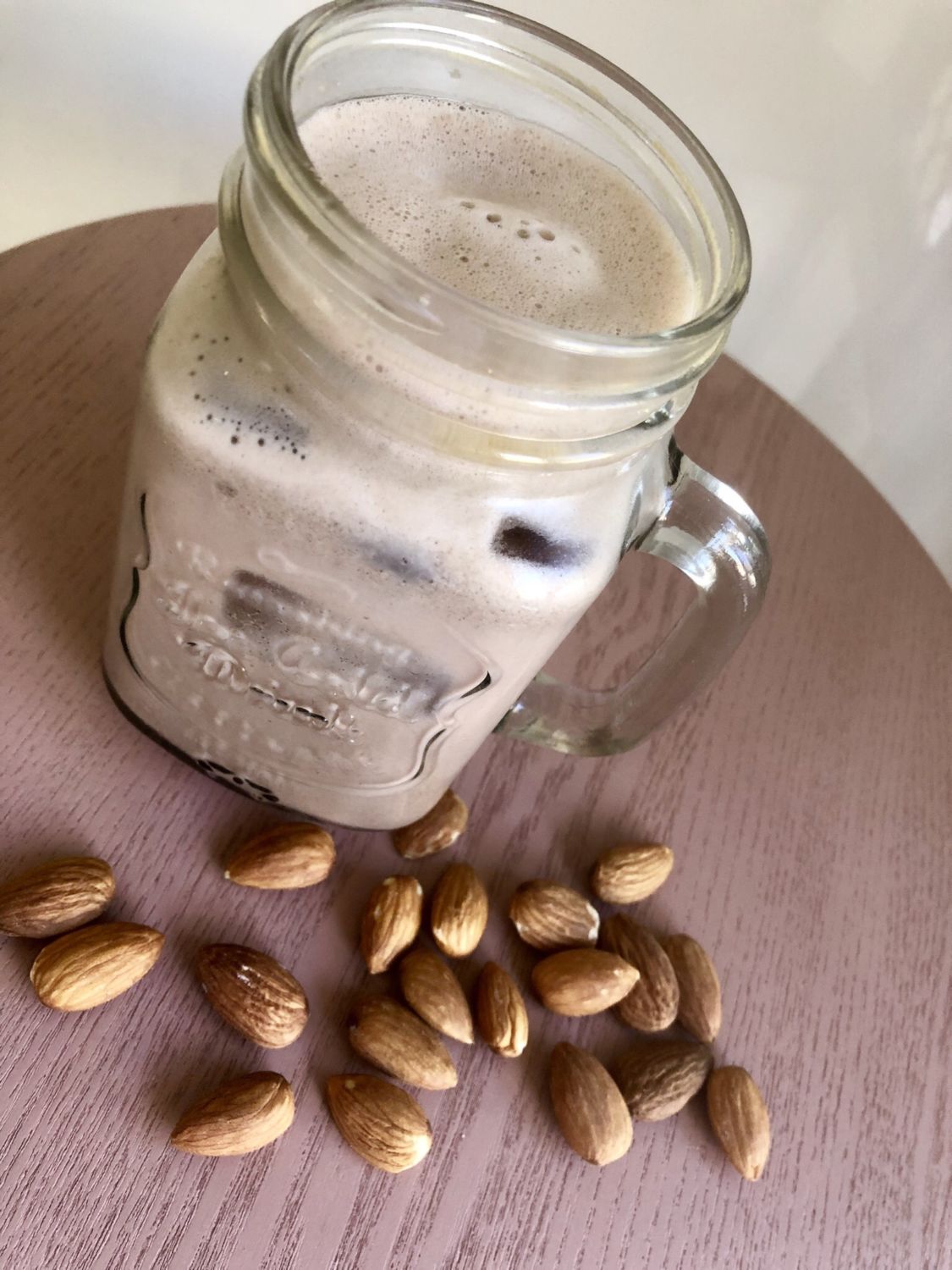 Ingredients
Sneakylicious Smoothie Mix
250mls skimmed milk/water
2 soaked medjool dates
1 tbsp almond butter
Ice
Method
Blend the ingredients in a blender on high speed for 2-3 minutes.
'It was love at first sip!'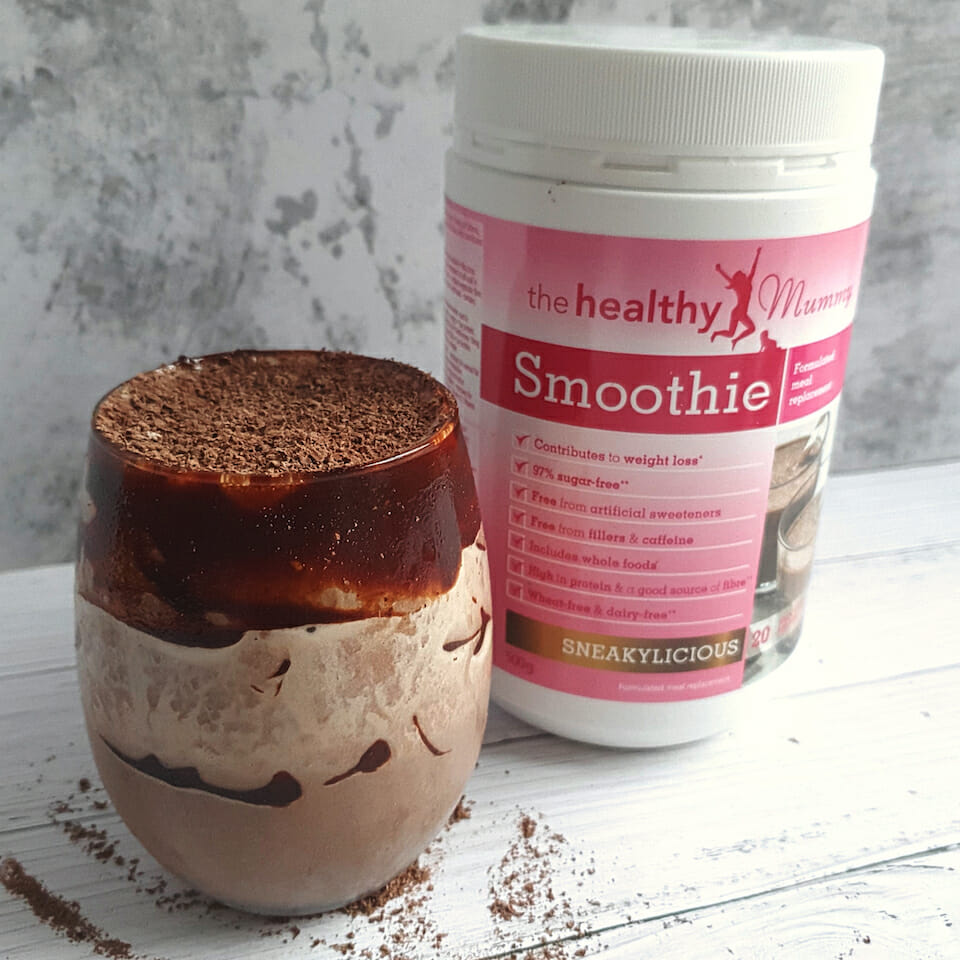 Cassandra McKay shares that she felt the love right away. 'It was love at first sip! 
I've loved every smoothie flavour that the Healthy Mummy has released, but this is, by far, my ABSOLUTE FAVOURITE!
I can see that I'm going to need to hide this from my partner!'
Cassandra couldn't wait to get her hands on the new Sneakylicious flavour as she LOVES making a smoothie bowl to start her day off right. She shares her gorgeous recipe below:
Indulgent Sneakylicious smoothie bowl recipe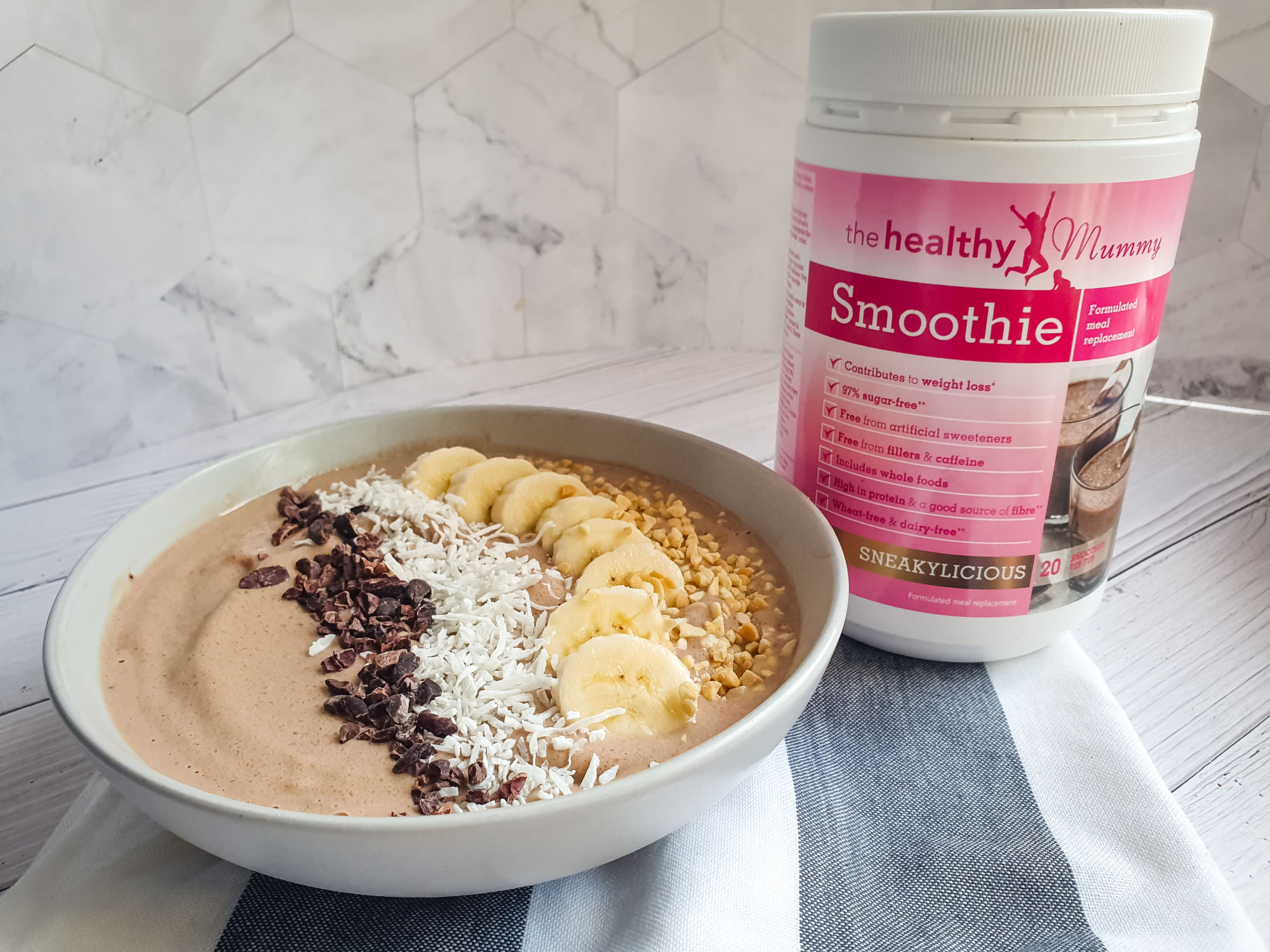 Ingredients
Sneakylicious Smoothie Mix
1 frozen banana, plus extra to decorate
250ml soy milk
2 tsp peanut butter
1 tsp cacao
ice
½ tsp crushed peanuts
½ tsp desiccated coconut
½ tsp cacao nibs
Method
Blend the smoothie mix, banana, milk, peanut butter and cacao on high speed for 2-3 minutes.
Pour into a bowl and top with the extra banana, crushed peanuts, coconut, and cacao nibs.
Are you ready to become a Healthy Mummy?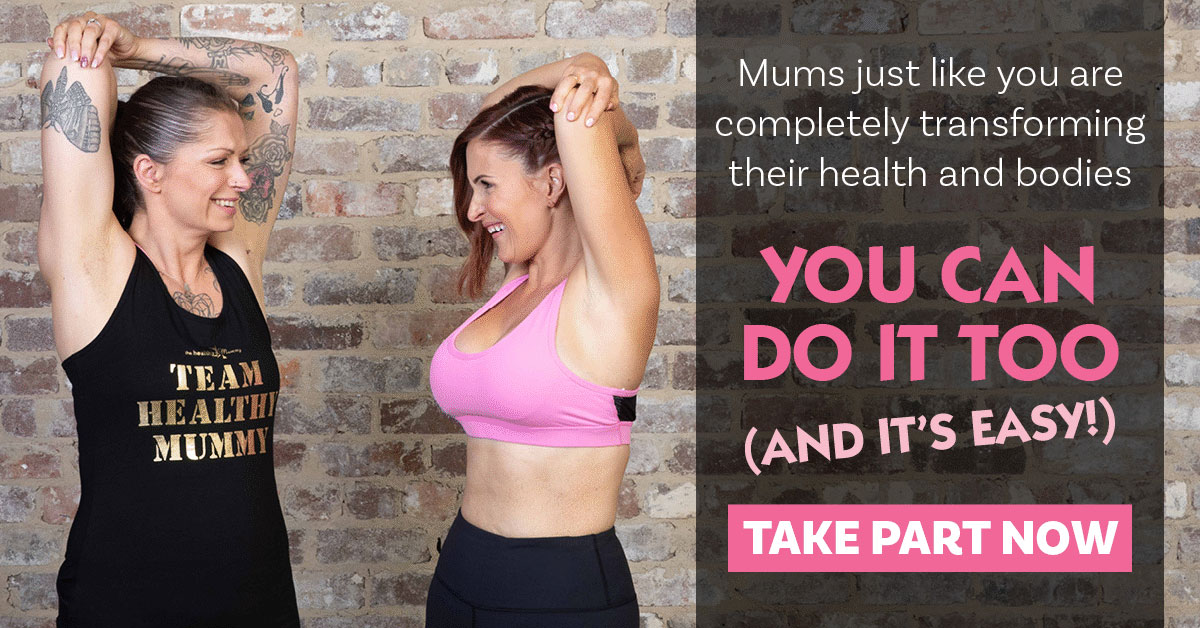 If you are wanting to lose weight and improve your energy – not to mention – help improve your overall health and wellbeing – our 28 Day Weight Loss Challenge is an awesome program to check out.
Our 28 Day Weight Loss Challenge includes:
28 days of at home exercise routines (no gym needed) – with video instruction
Customisable and breastfeeding friendly meal plans (including 7 Day Cleanse)
Challenge combines Pilates exercises with interval and circuit training (HIIT)
Suitable for basic to advanced fitness levels
Home to thousands of EASY-TO-MAKE recipes!
To learn more about our 28 DAY WEIGHT LOSS CHALLENGE CLICK HERE or purchase our breastfeeding friendly Smoothies.