Why strengthening your booty is GOOD for weight loss
Besides from looking great in bikinis and skirts, did you know the butt and thighs are super important for body function and fitness? Here is why.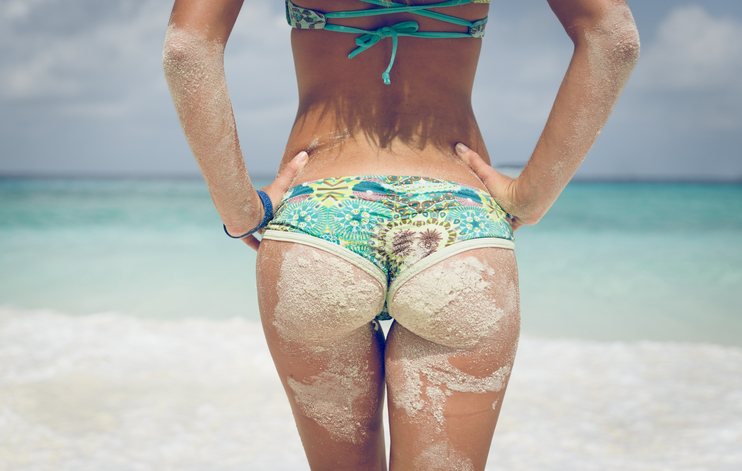 Why strengthening your booty is GOOD for weight loss
While working these areas will help you to tone and tighten, the butt and thighs are also crucial for everything you do in daily life.
Strengthening the butt and thighs (specifically the gluteus maximus, gluteus medius, gluteus minimus, tensor fasciae latae and quadriceps) will help you to perform your daily activities and are especially important when squatting or standing to pick up or hold your children.
Benefits of booty exercises
There are many great benefits to working the butt and thighs. Some of these include:
reduced back pain
a stronger pelvis
better supported knees and ankles
When the butt and thighs are strengthened, the glutes are able to balance and stabilise the hips, allowing the hip flexors to move with ease, reducing the risk of back pain and reducing chance of injury.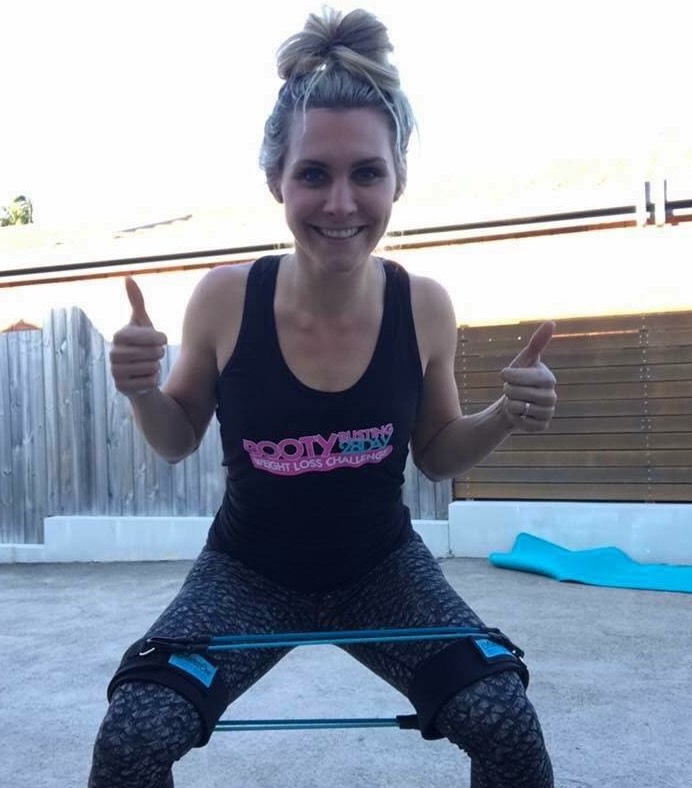 Many exercises work these important muscles, however squats and lunges are often favourites among athletes and trainers, as they activate a variety of muscles in the butt and thighs while strengthening the entire lower body and core at the same time.
Not only do butt and thigh exercises help to shape and tone the lower body, they also increase overall body strength and function to support daily movements such as bending, lifting, twisting and moving.
Making squats a part of your routine
Making these exercises a part of your daily routine will help to move you toward your weight loss goals, while improving your balance, strengthening your core, reducing the risk of back pain, knee injuries and/or ankle instabilities.
Butt and thighs are certainly on the minds of most women on their way to achieving fitness goals and the exercises in the 28 Day Weight Loss Challenge will help to fast track those goals with excellent fat burning, strengthening and toning in both areas.
In the meantime, check out these yoga moves for your BUTT AND THIGHS!
Important to remember
It is however also important to remember that the glutes are our prime movers, our body's stabilisers and the major generators of propulsion in walking and moving.
The butt and thighs help to shape our lower body and they also help us in everything we do.
Three fantastic butt transformations from mums on our Challenge
These three mums are defying gravity, thanks to the 28 Day Weight Loss Challenge and lots of hard work. Go girls!
1. Julia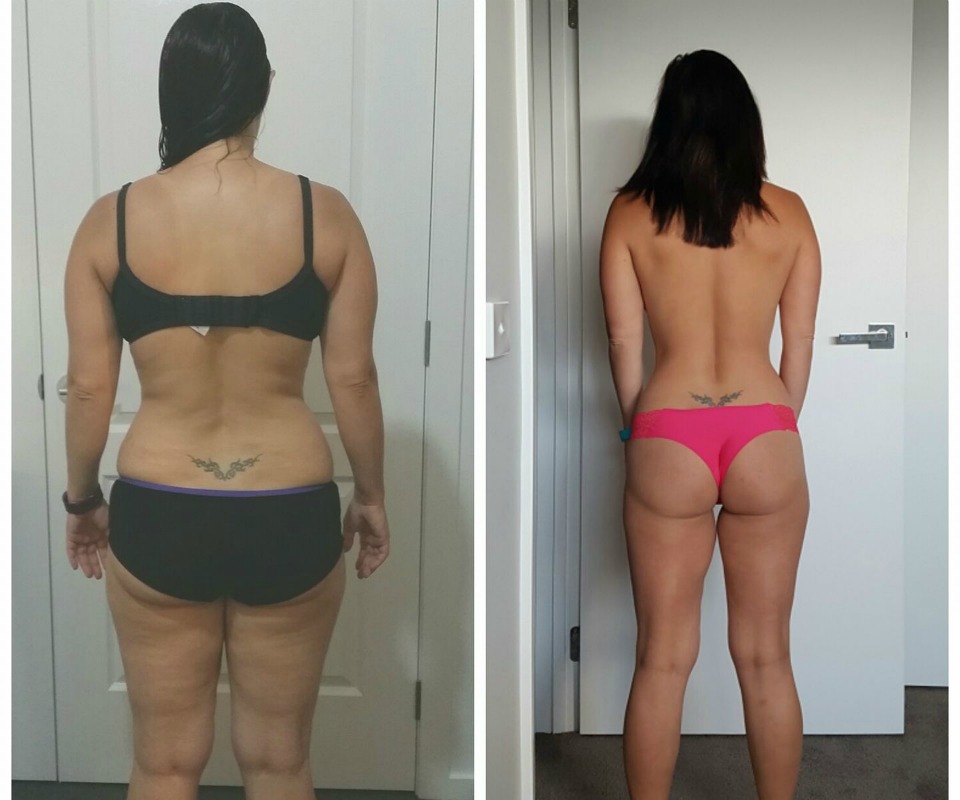 Julia says: 'I never thought I would be happy and confident in my own skin this summer but thanks to the Healthy Mummy I totally am.'
2. Jacinta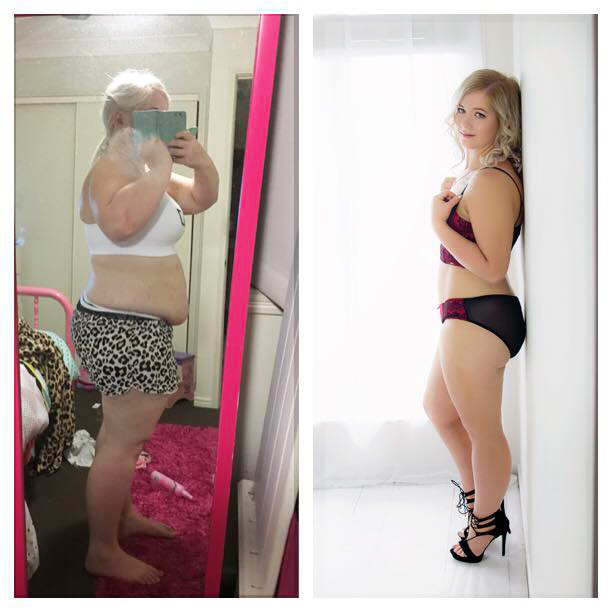 What a transformation! Jacinta says: 'There is 9 months and 35kgs* difference between these photos and it was thanks to The Healthy Mummy that I managed to get this far!'
3. Rae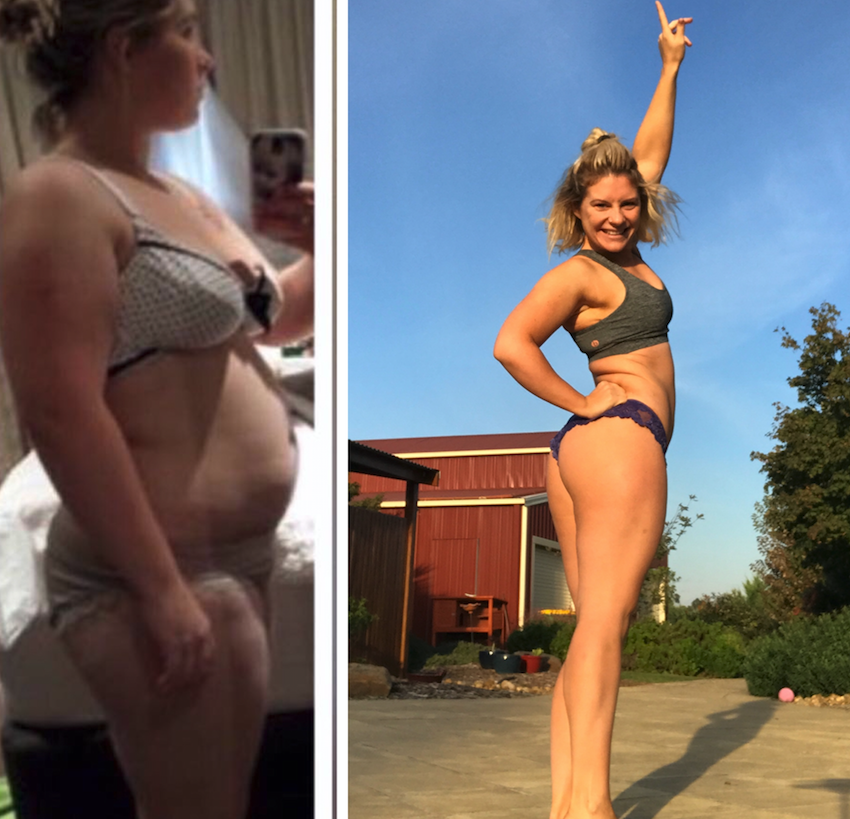 Rae has not only dropped 25 kgs* she's toned up her body too and is now proudly flaunting her INCREDIBLE booty! Rae says 'My main tush exercise at the minute is weighted squats. I use a bar with weight for 3 sets of 12-15 reps.'
Tone and tighten your bums and thighs!
So, if you are ready to tighten and tone your butt then be sure to join our 28 Day Weight Loss Challenge.
There are over one million mums within our Healthy Mummy community who have seen incredible results with our plans, products and services.
Our 28 Day Weight Loss Challenge in particular has been able to help mums lose their baby weight, tackle their health and HIT their weight loss goals.
More reasons to join the Challenge
28 days of at home exercise routines (no gym needed) – with video instruction
New CHALLENGE THEME each month – so you'll NEVER get bored
Customisable and breastfeeding friendly meal plans
Time-efficient exercises for busy mums – under 30 mins
Challenge combines Pilates exercises with interval and circuit training (HIIT)
Suitable for basic to advanced fitness levels
Home to thousands of EASY-TO-MAKE recipes!