The Healthy Mummy Pregnancy Smoothies are a great way to incorporate healthy snacks throughout your pregnancy that are loaded with nutrients and vitamins important for the health of you and your baby during this special time.
Here, Elisha Danine, Nutritionist & Natural Medical Practitioner, shares her thoughts on the benefits of the Smoothies: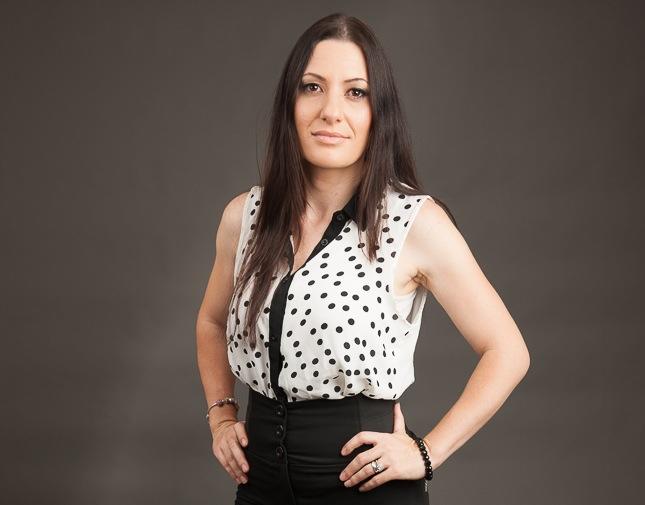 During pregnancy we are bombarded with dietary advice from everyone including family, friends, neighbours, midwives, hospital staff and sometimes strangers. We are told not to eat for two, but to eat a better quality diet. This includes increasing fibre, vitamins and minerals all contained in the Healthy Mummy Pregnancy Smoothie.
The main reasons women gain excess weight in pregnancy is due to unhealthy snacking (and lots of it!) We also have a tendency to go 'all out' when it comes to eating junk as we feel like it's warranted and we deserve it for going through this treacherous time!
The truth is it's very hard to stick to a calorie controlled diet during pregnancy as our hormones can take over causing all kinds of cravings. Most women only learn after their baby is born, that we don't automatically shrink back to size. We only lose an average of 6-8 kilos after delivery (depending on the size of the baby etc.). So when you hear about women gaining in excess of 20 and 30 kilos during their pregnancy – that creates more pressure on them as it's a lot of hard work to lose it.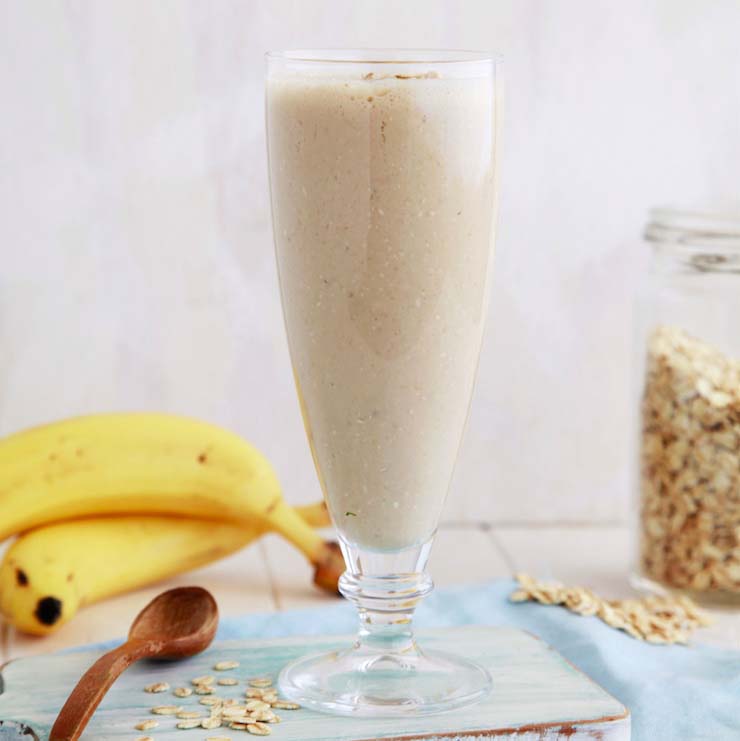 Our bodies go through so many changes during pregnancy and it is such an emotional time to cope with a newborn with all the things that come along with it. Gaining excess weight during pregnancy is actually something we can control and that's why I was so glad to see The Healthy Mummy has come up with this healthy pregnancy smoothie snack that is full of all the essential vitamins and minerals we need when growing another human being.
What I love about The Healthy Mummy Pregnancy Smoothie formulation:
It's high in protein, which is crucial for your baby's growth, especially during the second and third trimesters.
It's low in sodium – which is important as many of us will encounter the dreaded 'cankles' during pregnancy – due to fluid retention. A diet low in sodium will help to reduce this problem.
It's high in essential minerals such as iron, phosphorus, calcium and magnesium. As well as providing the nutrients to enable our babies to develop and grow, minerals help us to stay healthy such as minimising night cramps, and providing enough iron to transfer to the baby to last it until around 6 months of age – when solids are normally introduced.
The Healthy Mummy Pregnancy Smoothie is very versatile, is free from artificial colours and flavours and can also be combined with fruit and vegetables to create super yummy and highly nutritious smoothies. I highly recommend The Healthy Mummy Pregnancy Smoothie as a healthy snack during and after pregnancy and in addition to your everyday pregnancy multi-vitamins.
Written by Elisha Danine – Nutritionist/ Natural Medicine Practitioner (Adv. Dip. Nut. Med.)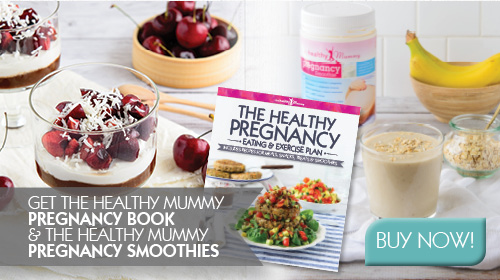 Disclaimer: Always speak to your doctor before changing your diet,taking any supplements or undertaking any exercise program in pregnancy. The information on this site is for reference only and is not medical advice and should not be treated as such, and is not intended in any way as a substitute for professional medical advice..
Our plans promote a health weight gain in pregnancy to benefit the mother & baby and you can read more on this here 
The owners of The Healthy Mummy do not make any representations or warranties, express or implied and shall have no liability or responsibility to any person or entity with respect to any loss or damage caused or alleged to be caused directly or indirectly by the information contained herein and nothing in this disclaimer will limit or exclude any liability for death or personal injury resulting from negligence, limit or exclude any liability for fraud or fraudulent misrepresentation, limit any liabilities in any way that is not permitted under applicable law or exclude any liabilities that may not be excluded under applicable law.