The Healthy Mummy spoils new mum-of-4 with over 80 Main Meals & 150 Bliss Balls
The Healthy Mummy spoils new mum-of-four Jessica May Magill with over 80 Vegan Main Meals and 150 Bliss Balls prepared by meal prep queen Kaitie Purssell
The Healthy Mummy spoils new mum-of-four Jessica May Magill with over 80 Vegan Main Meals and 150 Bliss Balls prepared by meal prep queen Kaitie Purssell.
Her freezer was bursting at the seams! Check out all the delicious Vegan meals that Kaitie prepared for Jess below.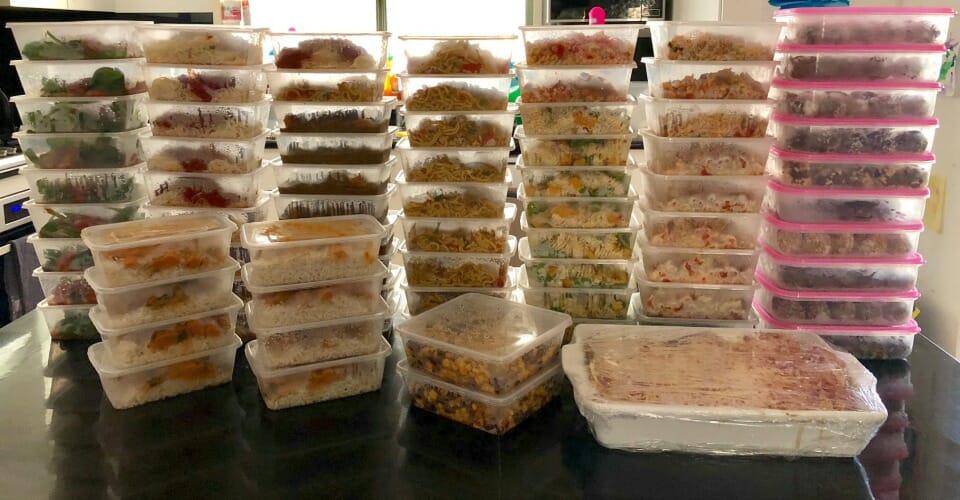 About Jessica
Jess is now a busy mum-of-four kids under five years old who has had incredible results following The Healthy Mummy 28 Day Weight Loss Challenges and Smoothies in the past.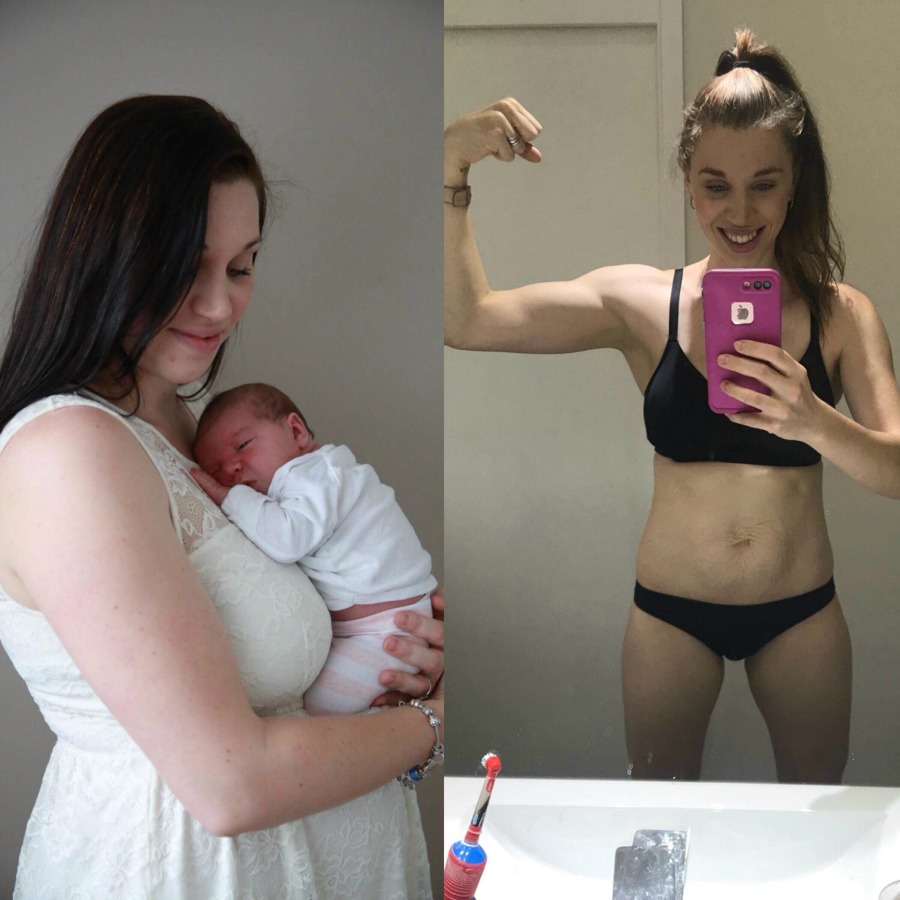 Having joined The Healthy Mummy 28 Day Weight Loss Challenges shortly after having her second baby she was able to lose 20kg and completely transform her lifestyle.
She says "I joined The Healthy Mummy three years ago when my second bub was born. I lost 20kgs in six months using The Healthy Mummy 28 Day Challenge and Healthy Mummy Smoothies and maintained that weight loss until I fell pregnant with baby number three."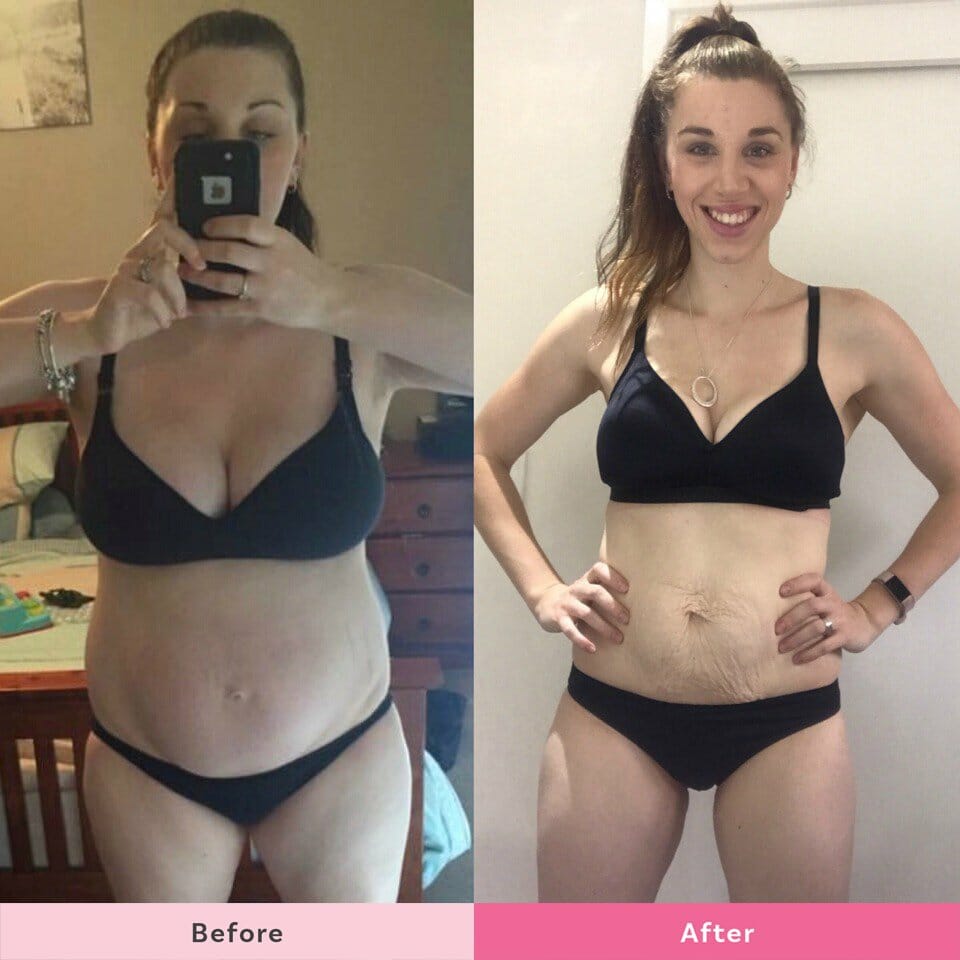 "After a Healthy Mummy pregnancy, I lost 17kgs in eight months and became a vegan, before falling pregnant with baby number four and have been enjoying another Healthy Mummy pregnancy."
The 28 Day Weight Loss Challenge has helped Jessica shift the baby weight…twice. The 28 Day Weight Loss Challenge, Jess says, has even made transitioning to a vegan diet that much easier.
You can read about her weight loss journey and how she kept healthy during her recent pregnancy here.
Lending a helping hand to a new mum
With so much on her plate, we gave Meal Prep Queen Kaitie the job of helping Jess and her family out with a little bit of Healthy Mummy love…aka MEAL PREP!
Kaitie was a little unsure of where to start at first due to Jess's family only eating vegan food.
Thankfully with the help of The Healthy Mummy App and the new VEGAN filter Kaitie says "it was actually really easy!"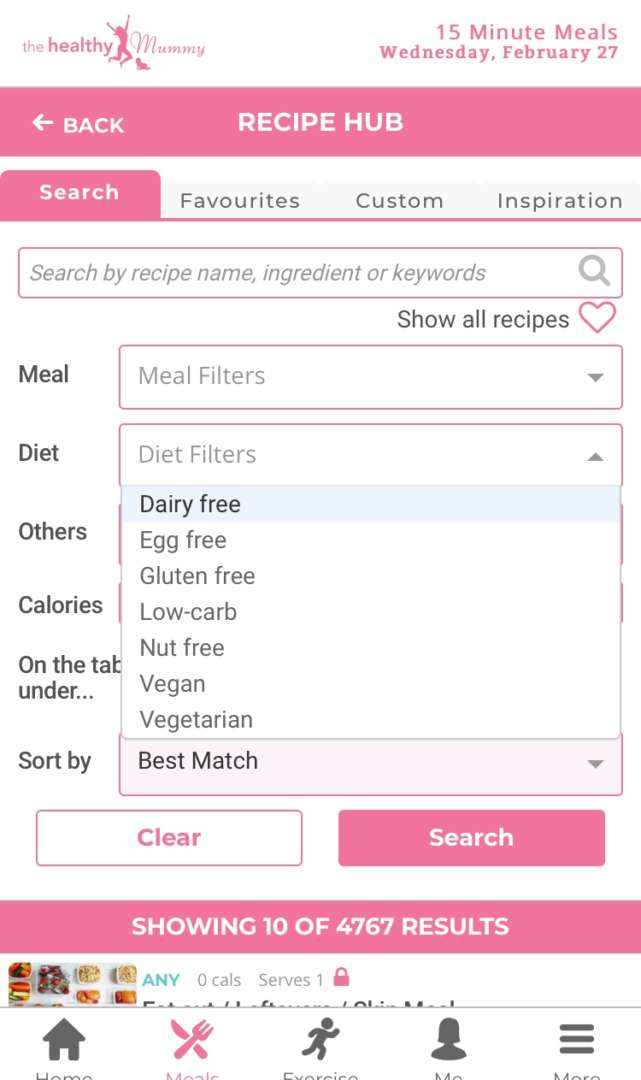 Kaitie spent about 4 hours in total in the kitchen preparing 82 Healthy Mummy main meals and blitzing/ rolling 150 bliss balls.
She says "it really proves how the Healthy Mummy works for all different lifestyles.
Healthy Mummy App has recipe options for all dietary requirements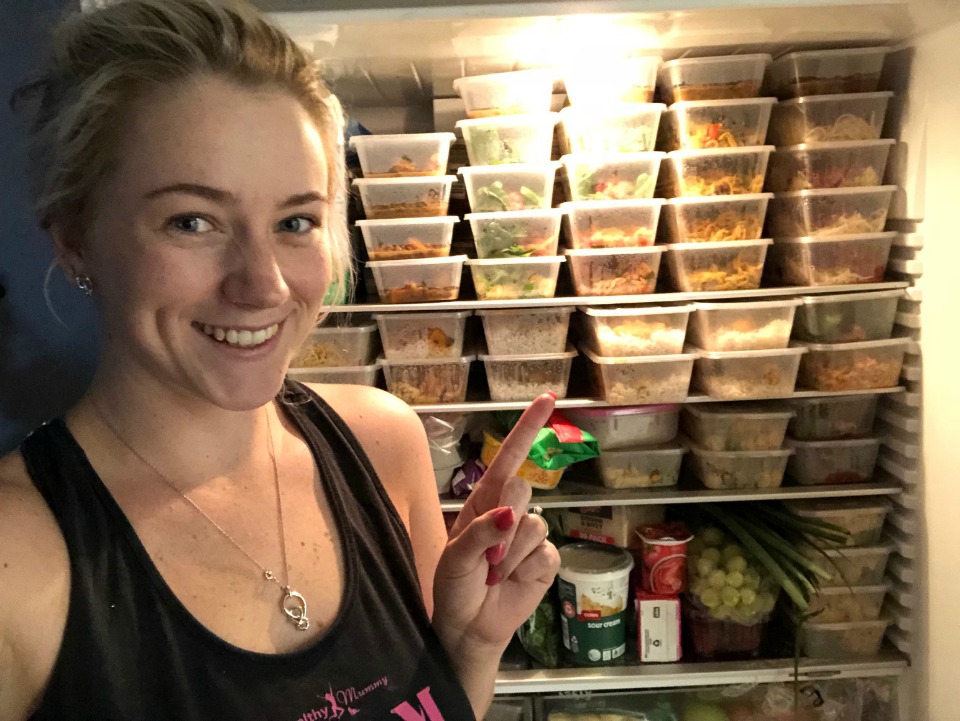 It doesn't matter if you're dairy-free, gluten intolerant, low carb, vegetarian or vegan. The Healthy Mummy has you covered!"
Here is what Kaitie made:
Note (*) recipes available to 28 Day Weight Loss Members only. To join click here.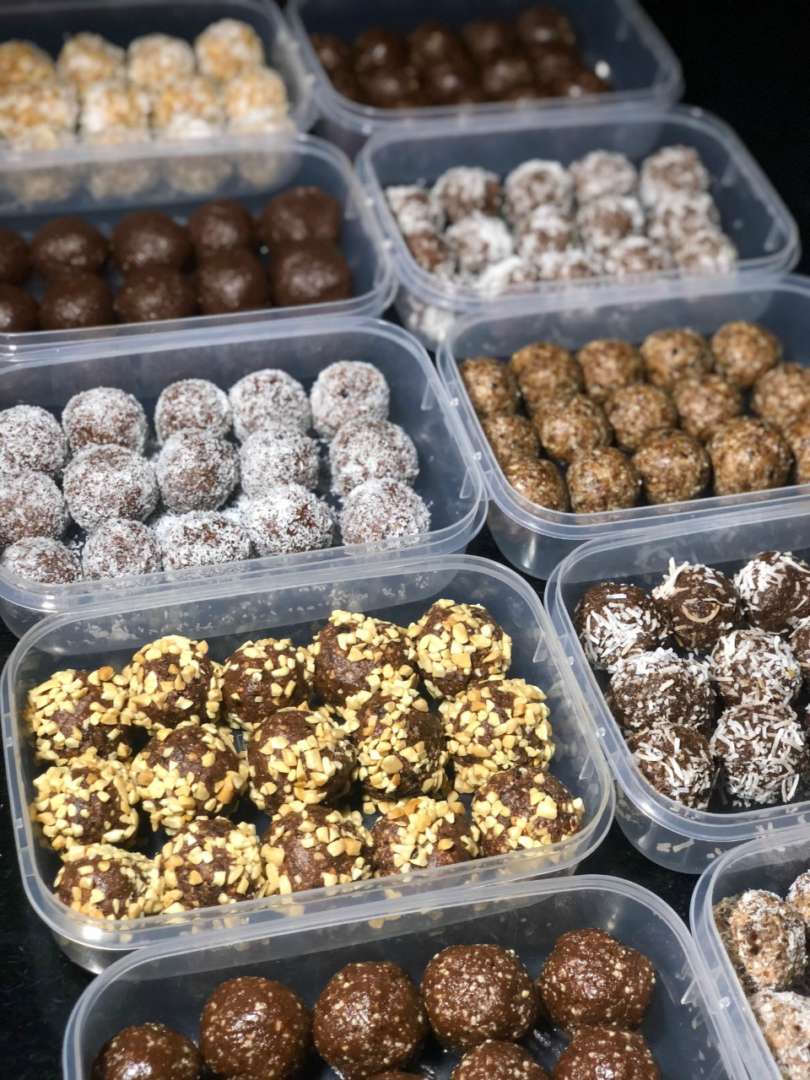 15 x Raw Cacao Bites* 
15 x Coconut Oat & Date Energy Balls – get the recipe here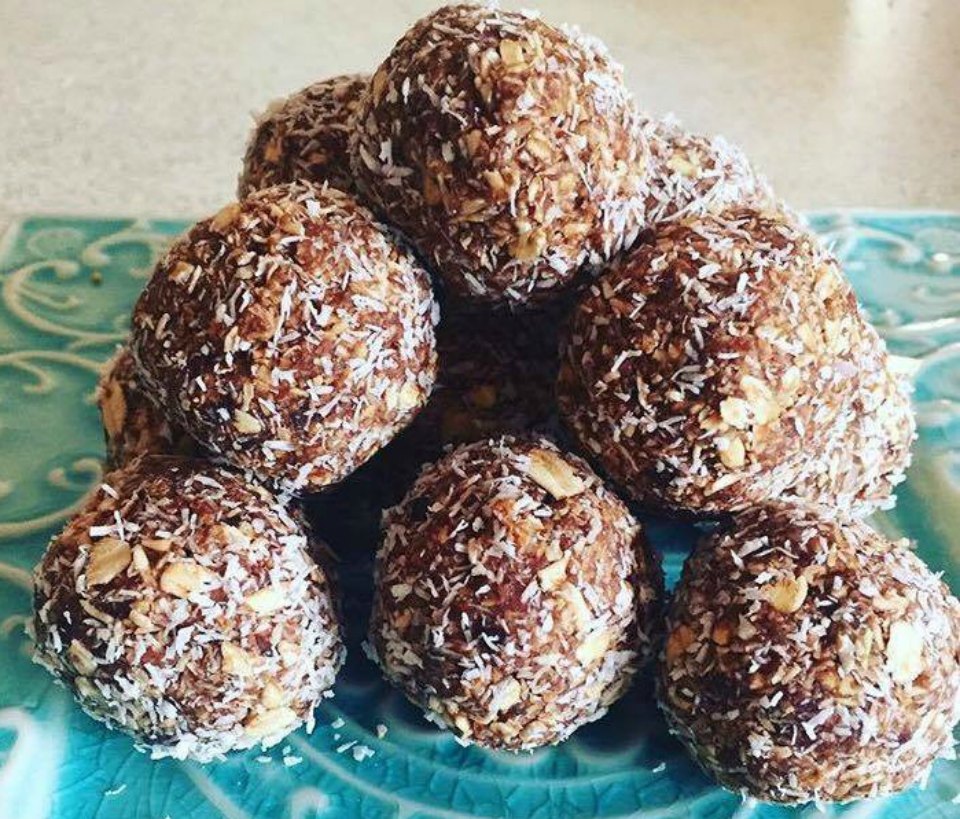 15 x Apricot & Coconut Balls – get the recipe here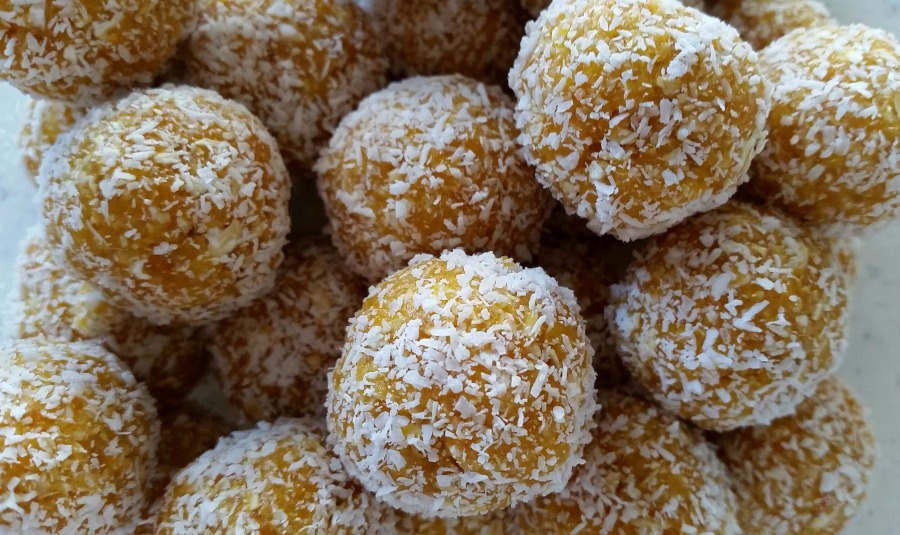 15 x Cherry Ripe Bliss Balls*
15 x Chocolate Cake Bites – get the recipe here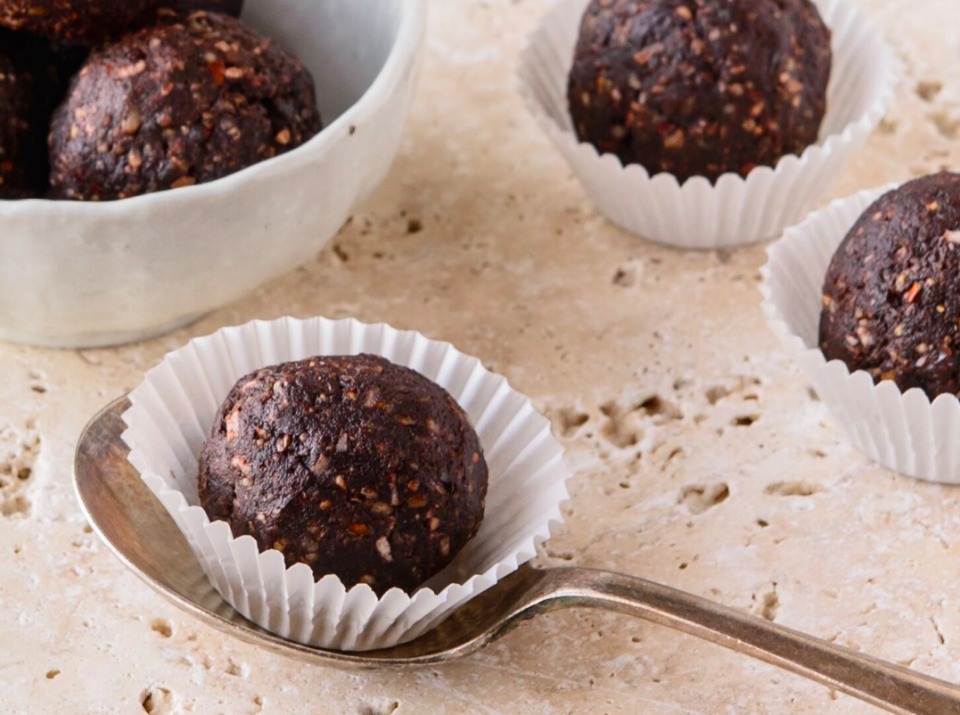 15 x Snickers Protein Balls – get the recipe here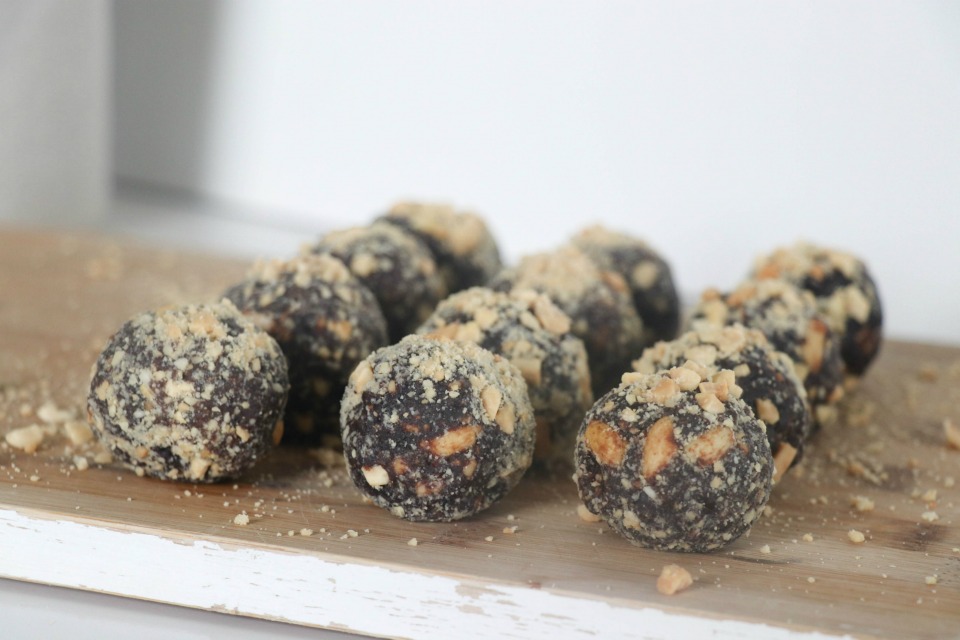 15 x Choc Orange Bliss Balls*
15 x Choc Almond Bliss Balls*
15 x Quick & Easy Date Balls*
15 x Choc Peanut Butter Crumble Balls*
10 x Lentil Bolognese*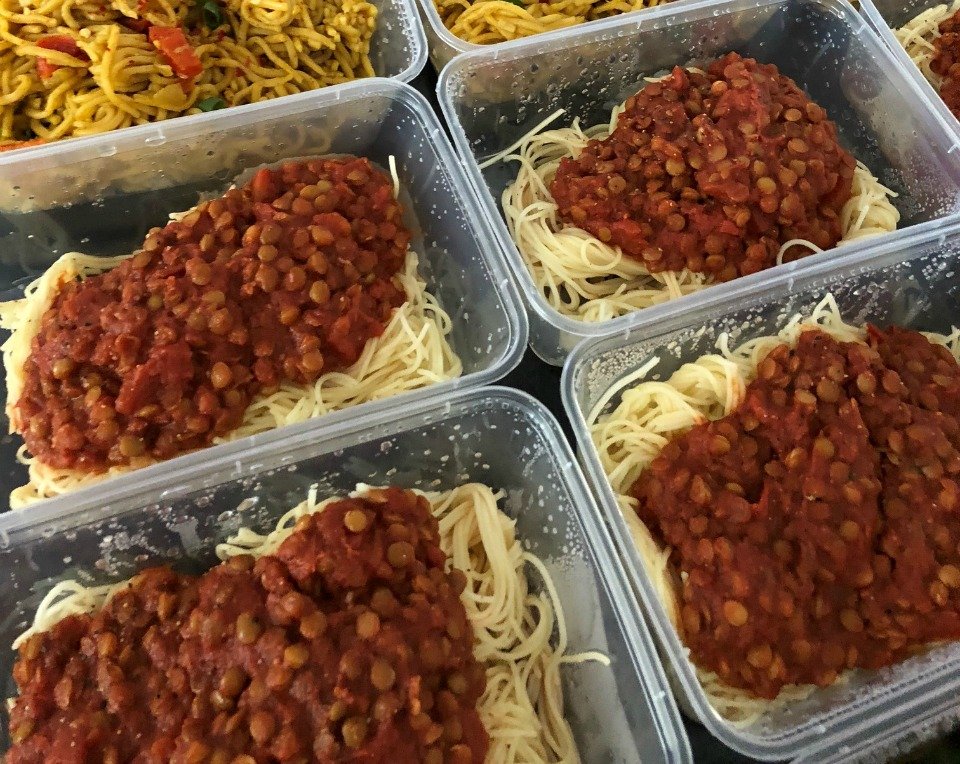 8 x Pumpkin & Pinenut Pasta*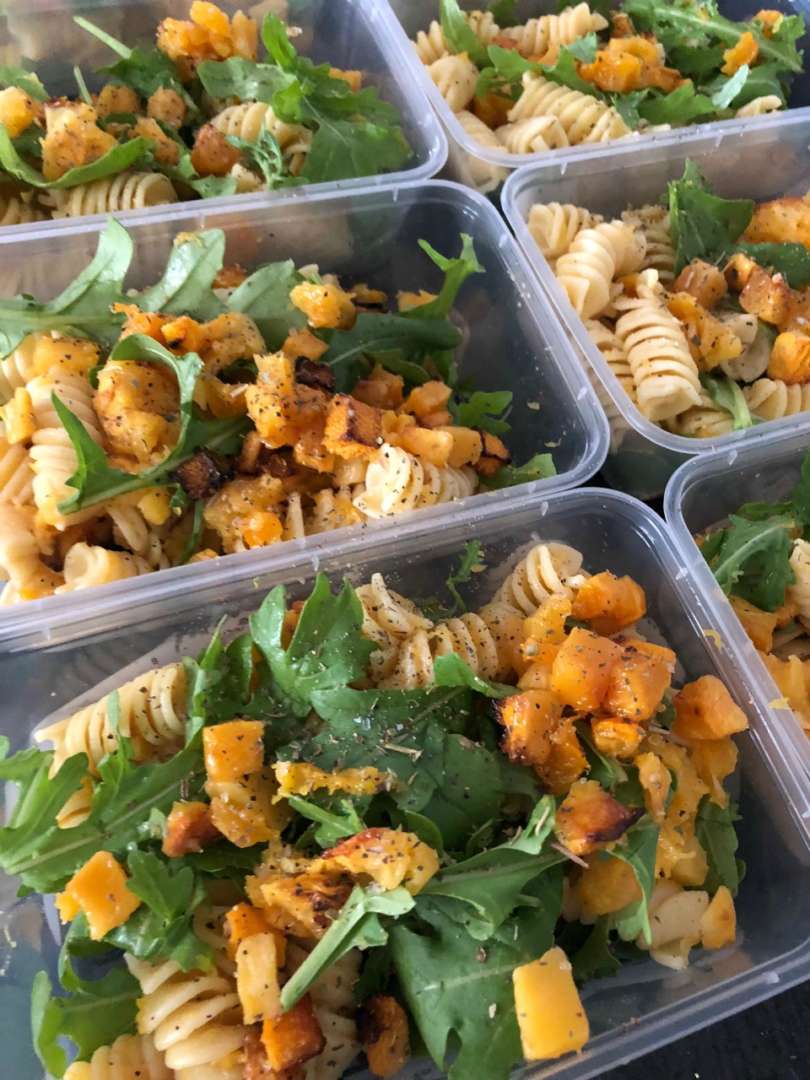 10 x Pumpkin & Spinach Curry*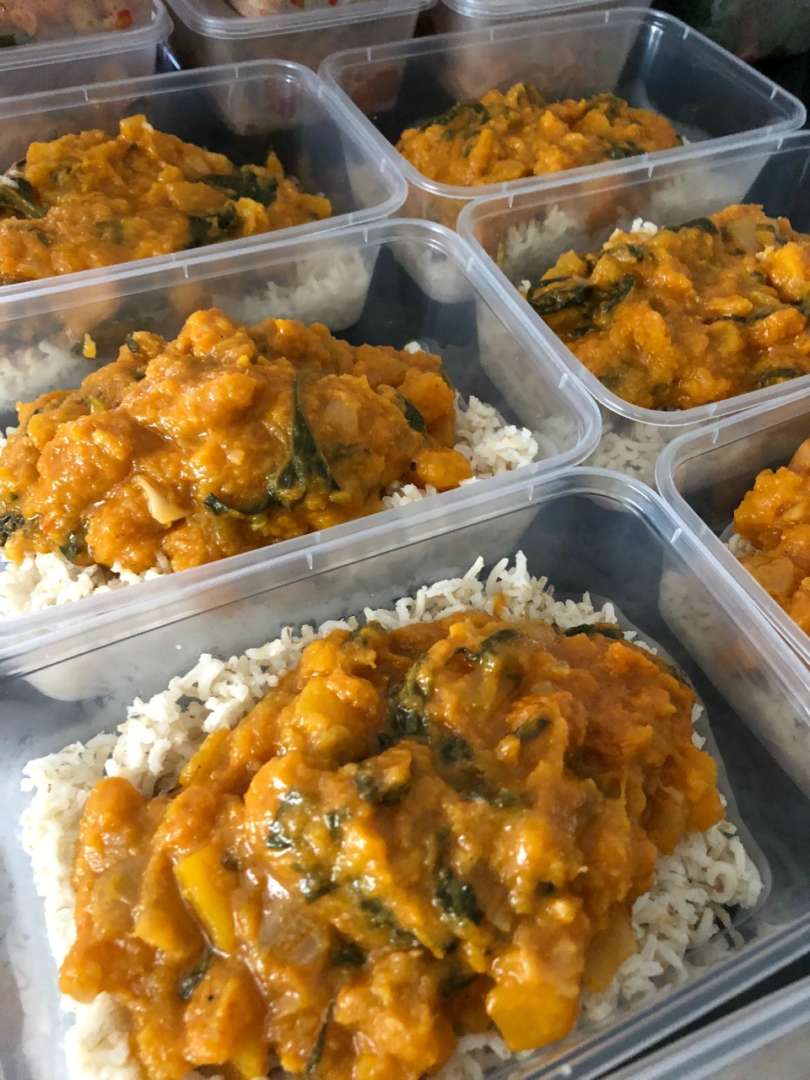 8 x Spicy Corn Nachos*
8 x Baked Tortilla Stack*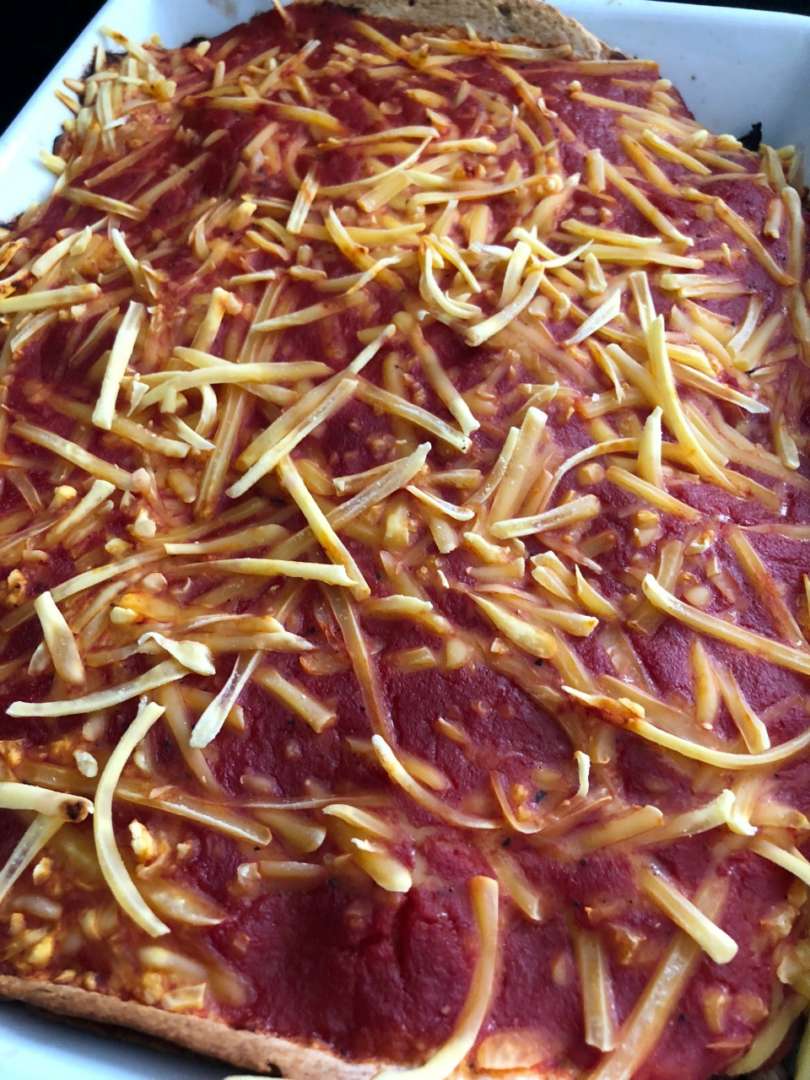 10 x Chickpea, Zucchini & Tomato Pasta*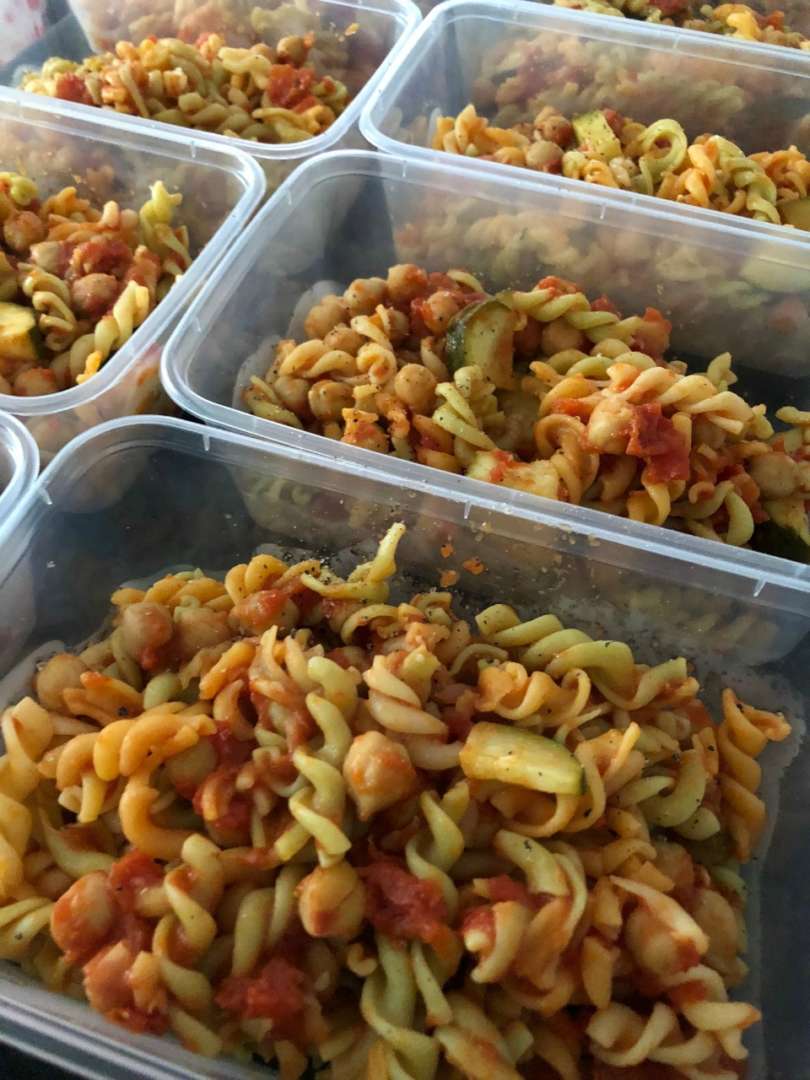 8 x Curried pumpkin & lentil stew*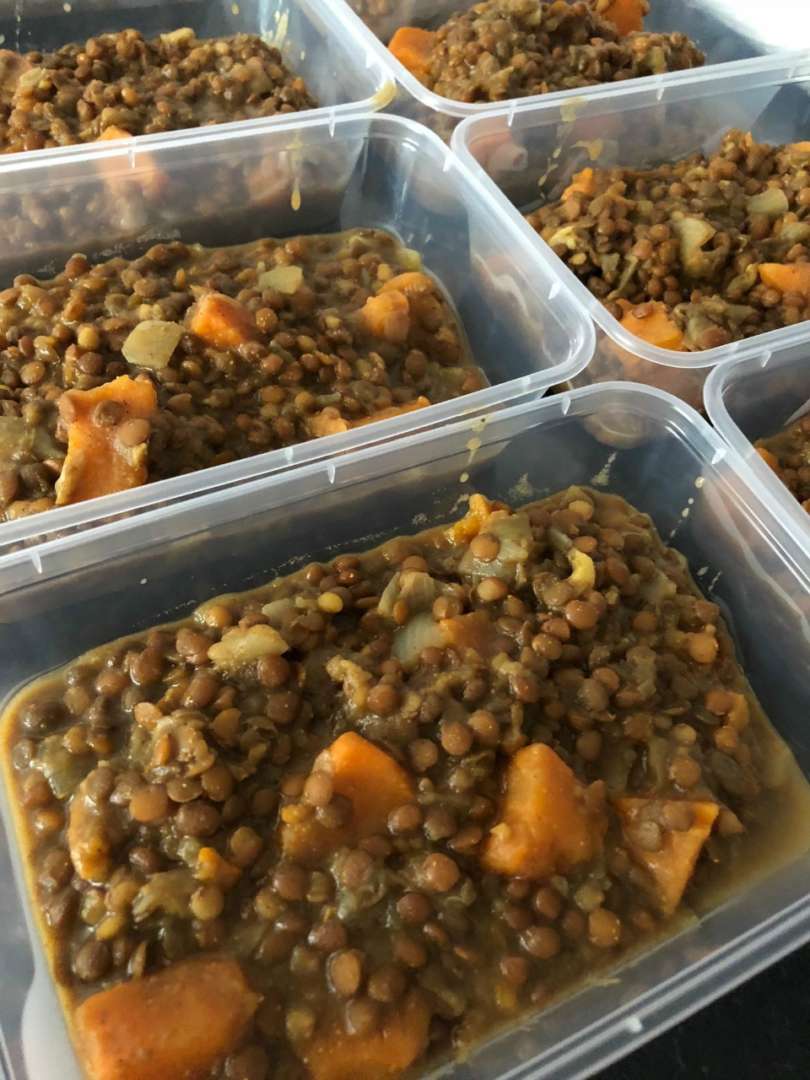 10 x Bean chilli con carne*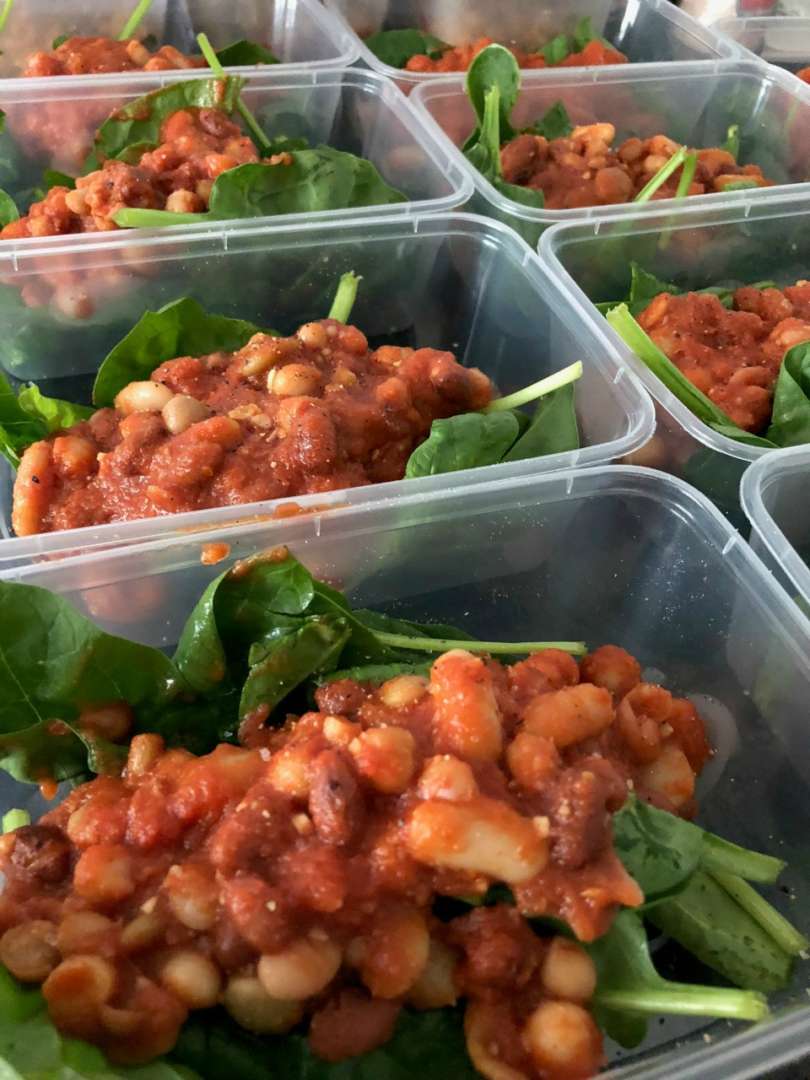 10 x Curry flavoured noodles*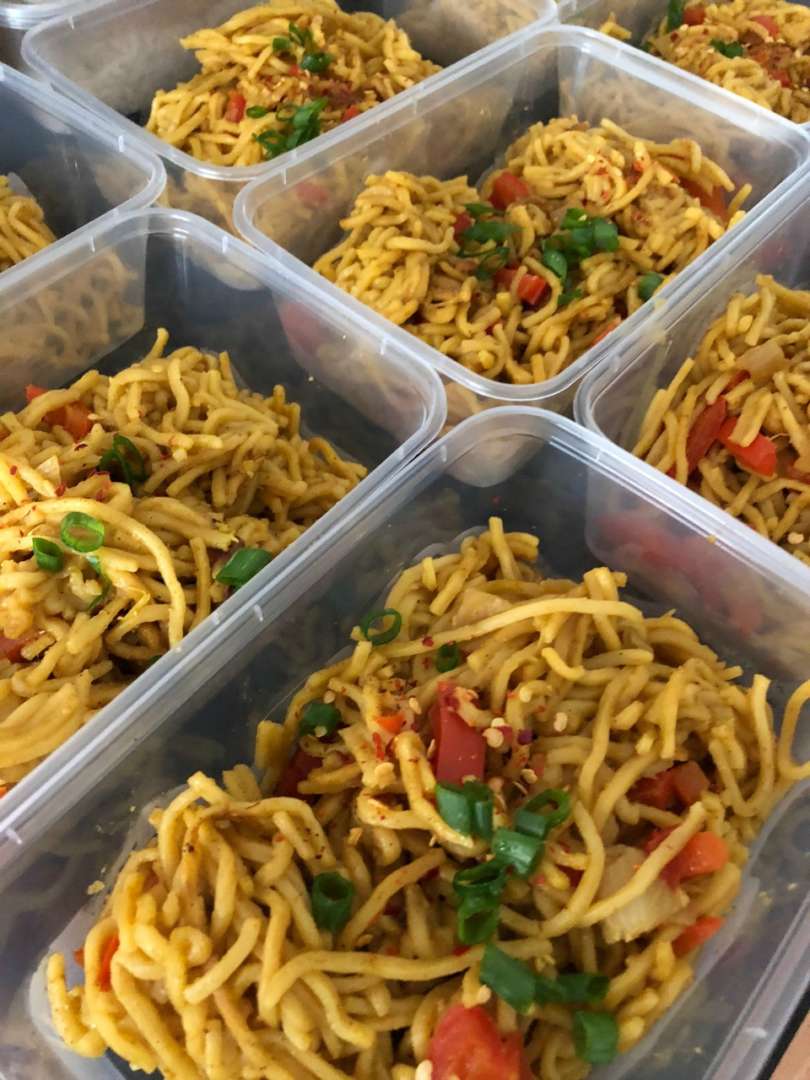 Wow! Well done Kaitie for making all these delicious meals for Jessica in just 4 hours!
Jessica will now be able to kick her feet up and enjoy those early days of baby bliss without the added stress of preparing meals for her family.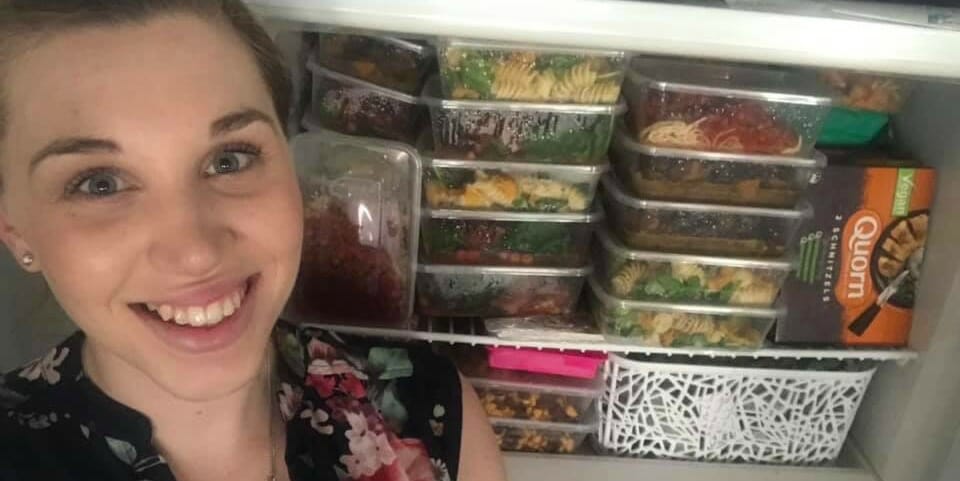 If you know someone who is about to give birth, why not give them the gift of meal prep?
You can access thousands of healthy and delicious meals via The Healthy Mummy App by signing up to The Healthy Mummy 28 Day Weight Loss Challenges.
In addition to receiving a monthly meal plan, the App now allows you to filter from thousands of recipes according to your dietary requirements. eg Dairy Free, Egg Free, Gluten Free, Low-Carb, Nut Free, Vegan and Vegetarian.
What's not to love about that?
7 Day Free Trial with The Healthy Mummy App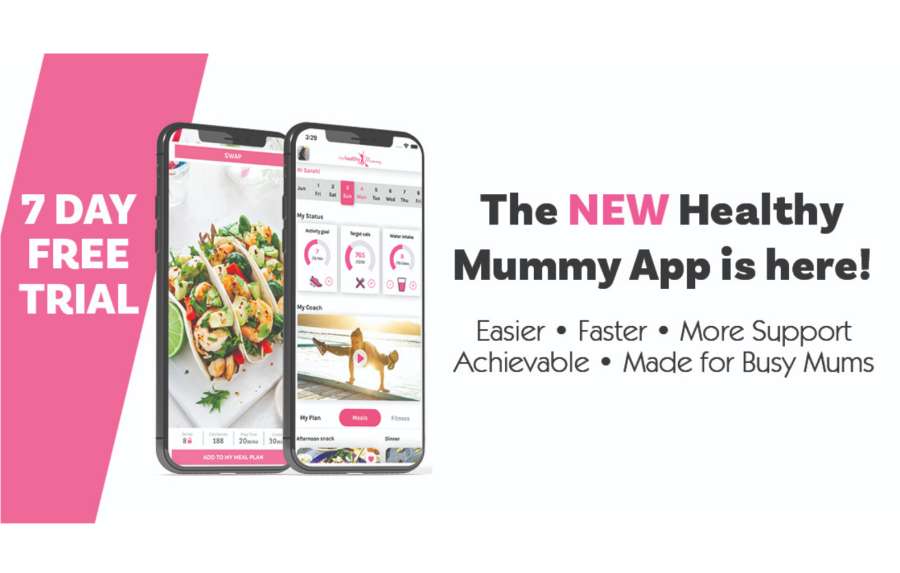 The key takeouts for the NEW app are:
The new home of the 28 Day Challenge (you can delete the old 28 Day Weight Loss Challenge app once you have downloaded the NEW one and your same login will work)
Faster speed
Easier to use
New time-saving menus
NEW DAILY 30 minute fully instructed fitness programs
And bringing you The Healthy Mummy Coach to keep YOU accountable EVERY DAY
The Healthy Mummy app brings you ACHIEVABLE programs MADE for BUSY MUMS
And for existing members info – We have completely rebuilt the app on a new platform and made over 30 NEW improvements for functionality based on user feedback. Get 7 days FREE here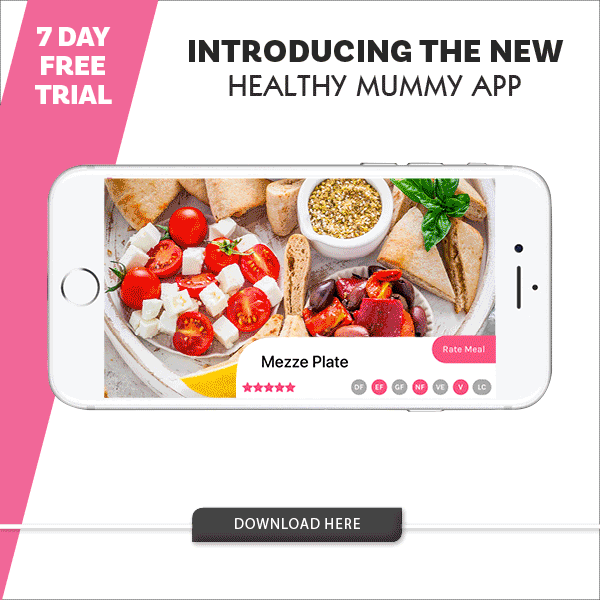 The new native platform means it is MUCH faster and easier to use and I hope you will LOVE IT
The Healthy Mummy coach is a MEGA new addition as are the NEW fitness programs which are all brand new 30-minute workout videos – fully instructed and offer postnatal, basic and advanced.
It is sooooooooo much better and I am very very excited about the launch.
I hope you are as excited about me and the team on this as it is REALLY REALLY BIG NEWS!!