The Trampoline Workout
You don't need expensive gyms to smash your fitness goals! Check out this heart-pumping Trampoline Workout for you all to try at home.
Here at The Healthy Mummy we are huge fans of incidental exercise and making the most of what time you do have to exercise.
And Kat and Rae have come up with this super fun, heart pumping Trampoline Workout for you all to try at home.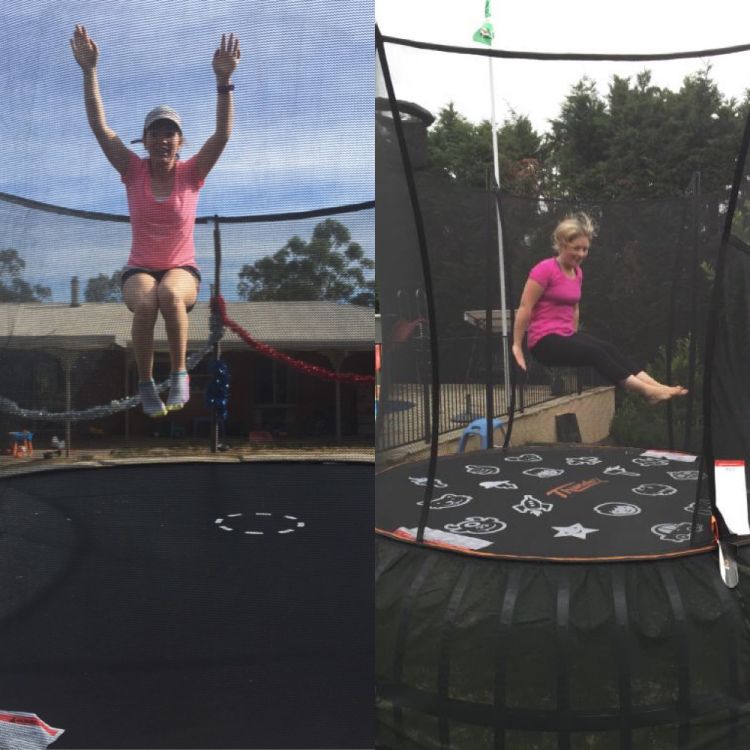 ******PLEASE make sure that you do not have ANY pelvic floor issues before attempting this workout******
It can often be hard to find the time to exercise with being a busy mum, the kids want to play with you and you keep thinking to yourself " I need to get a workout in". Now you can combine the two!
Get your kids involved in counting to 30 while you are doing your exercises, get them to join in with you if they are old enough.
If you want a break from the kids- get Dad to watch them or have a big bounce once they are snuggled up in bed.
Trampoline Workout
1 Round for Beginners/2 Rounds for Medium Fitness/3 Rounds for Advanced
50 Second Run around the edge of your tramp to warm up
30 High Knees– get your knees up as high as you can
10 Light Bounces
30 Seated Land To Knees– jump up high, land in a seated position, bounce back up and land on your knees
10 Light Bounces
30 High Straight Jumps With Arms Above Your Head– big high jumps with your hands kept up above your head
10  Light Bounces
30  Squat Jumps– jump up from a squat position and land in a squat
10  Light Bounces
30  Tuck Jumps With A 180 Turn– jump up high bringing your knees up and turn 180 deg
10  Light Bounces
30  High Jump To Star– jump up as high as you can bringing yourself into a star position
10 Light Bounces
30 Second Plank– hold your 30 second plank
You can do as many rounds as you like and they can be broken up throughout your day if that makes it easier for you.
Try to utilise the bounce of your trampoline, ALWAYS have your core activated as it will help to keep you stabilised and listen to your body
You can read Kat's weight loss story here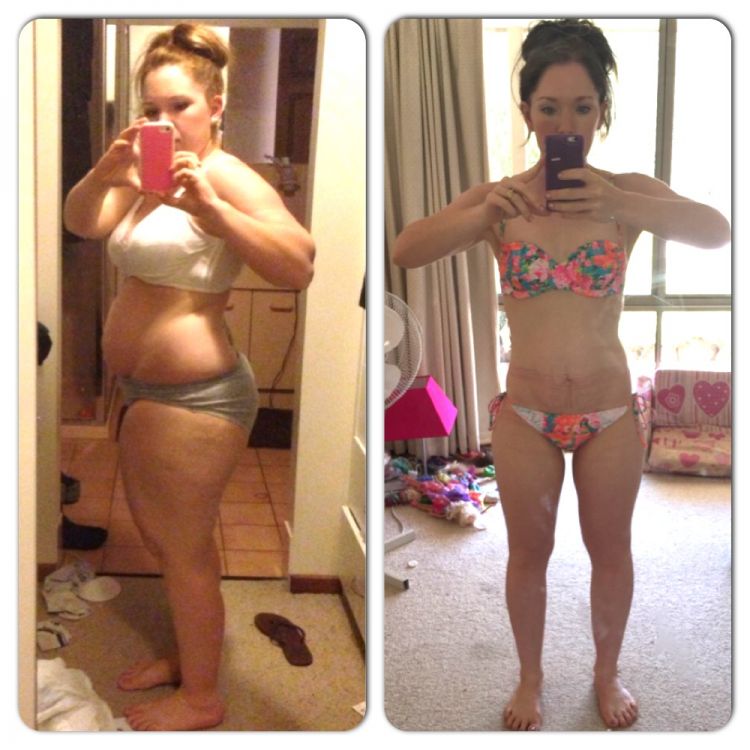 And Rae's weight loss story here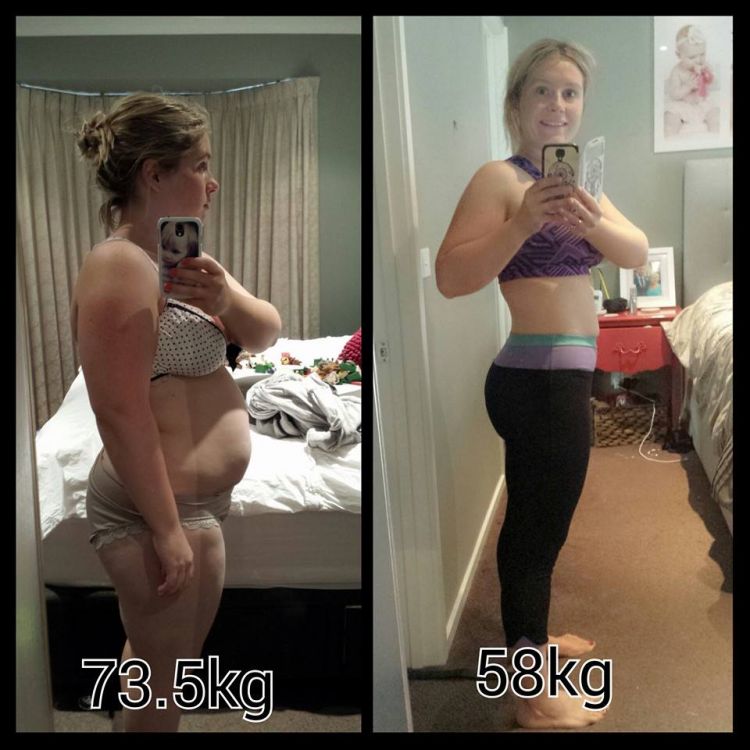 Please note that this site is for information only and should not replace any medical advice from a Doctor taken before undergoing any weight loss campaign or change in exercise and diet routine post pregnancy and whilst breastfeeding. We also do not recommend any exercise or stomach exercises until you have had full clearance from your Doctor or Physiotherapist post birth – which for mums who have had C-Sections could be many many months post birth and trying to do exercise before you are ready could lead to severe injury.
Regain body confidence with our easy workouts made for busy mums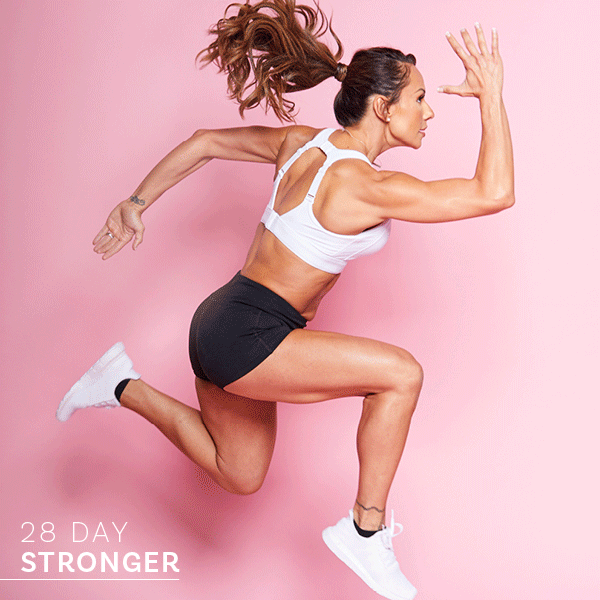 Want to shift your baby weight but feel like you have NO TIME in your day to exercise and eat healthily? That's where the Healthy Mummy's 28 Day Weight Loss Challenge can help.

Our Challenge entails:
28 days of at home exercise routines (no gym needed) – with video instruction
Customisable and breastfeeding friendly meal plans
Time-efficient exercises for busy mums – under 30 mins
Challenge combines Pilates exercises with interval and circuit training (HIIT)
Suitable for basic to advanced fitness levels.
Home to thousands of EASY-TO-MAKE recipes.
With more than 5,000 delicious (and healthy) recipes, 500 exercises & 24/7 support – the 28 Day Weight Loss Challenge  is designed (and proven) to help busy mums like you lose weight!