The UK's Most Popular Baby Names of 2016 Are…
Sorry Charlotte. While you may reign supreme as the most popular girl's names in Australia, there are several other names that parents in the UK are choosing for their little ones.
Come and see which names topped the charts and what names are rising in popularity over in the United Kingdom.
We all love a good baby name list. Okay, maybe it's just me. But yesterday when Babycentre UK revealed the most popular baby names for the year, I was quick to have a look and see if (and where) my kids' (and current favourite) names sat.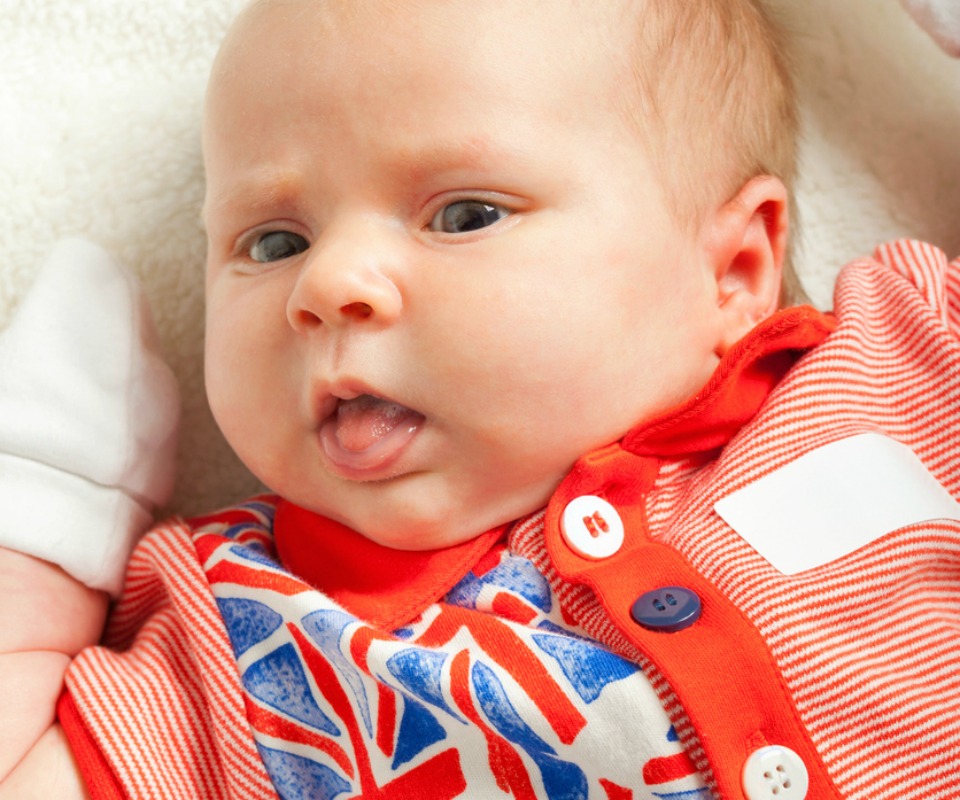 This year's most popular list comes with plenty of surprises, as once-unique names head up the charts and popular monikers of the past make their way down the lists.
The Top Girls' Names
For the second year in a row, Olivia was the most popular name choice for little girls born in the UK in 2016. This is followed by the equally cute Lily, Sophia, Emily and Amelia.
Ava and Isla both moved up the list to claim 6th and 7th positions and Charlotte, although not nearly as popular as here in Australia, moved up 10 positions since last year.
Classic names such as Alice, Evelyn and Maisie all proved popular this year while typical chart toppers such as Emma, Hannah and Grace all took a slight dive. Nature names also proved to be quite popular with Poppy, Daisy, Holly, Ivy and Willow moving up the list as do royal names including Charlotte, Sophia, Grace and Zara.
The highest rising names include Willow and Darcie while the names that took the biggest dives include Layla and Annabelle.
Olivia
Lily +1
 Sophia -1
Emily
Amelia
Ava +5
Isla +5
Isabella +2
Isabelle -2
Sophie -2
Ella -2
Mia +1
Poppy +3
Evie +3
Charlotte +10
Chloe -10
Grace -3
Scarlett +4
Alice +9
Freya
Jessica -6
Phoebe +4
Aria +13
Eva
Evelyn +4
Daisy +4
Hannah -6
Emilia +19
Ruby +6
Lucy -3
Maya +7
Emma -14
Thea +13
Darcie +26
Zara +10
Matilda +1
Sienna +5
Florence -4
Ellie +4
Holly +1
Abigail -1
Willow +32
Millie -12
Layla -21
Molly -6
Ivy +11
Maisie +9
Zoe -16
Imogen
Annabelle -17

The Top Boys' Names
Last year Muhammad proved to be the most popular name in the UK. But this year Oliver took over the coveted top spot. Oliver is also the current most popular baby name in Australia for males.
It's easy to see the royal influence on the boys' list with Harry, Charlie, George and William all in the top 20.
J names took a bit of a hit with popular names such as Jack, Jacob, Jayden, Jake, James and Joshua all decreasing in popularity. However, Jaxon was one of the leading movers in the top 50, moving up the ladder 17 positions. Other names that proved to be trendy among parents include Jensen, which moved 31 spots to number 62 and Stanley, up 21 spots to number 77.
The names that took the biggest dives on the list include Ryan and Daniel and Alexander.
Oliver +1
Muhammad -1
Noah +1
Harry +2
Jack -2
Charlie +1
Jacob -2
George +4
Ethan -1
Henry +8
Oscar +9
James -3
Joshua -2
Freddie +11
Leo
Alfie +6
Max +2
Thomas -8
William -6
Finley +8
Isaac +5
Lucas +2
Theo +9
Archie +11
Jaxon +17
Joseph +4
Aiden
Adam -5
Harrison +8
Daniel -16
Mason +9
Alexander -15
Logan -12
Benjamin
Arthur +20
Dylan -7
Elliot +16
Teddy +14
Samuel -6
Sebastian +1
Reuben +16
Lewis +7
Liam -12
Zachary +2
Jake -2
Ryan -30
Jayden -11
Matthew +3
Toby +5
Luca +10